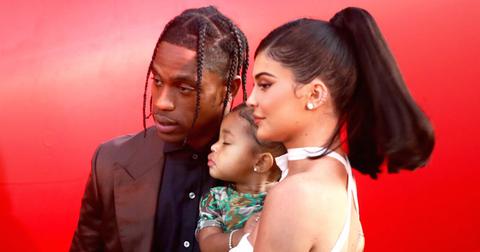 Kylie Jenner And Travis Scott Might Be Rekindling Their Relationship — What We Know
By Lizzy Rosenberg
Kardashian-Jenner fans are still ogling Stormi Webster's recent lavish second birthday celebration, which outdid most fancy parties and music festivals out there. And rumor has it that while the party was going on, Stormi's loving parents — Kylie Jenner and Travis Scott — were apparently getting pretty cozy.
So, are Kylie and Travis officially getting back together, or were they simply putting on happy faces, in light of their gorgeous daughter's second birthday? Although nothing has been confirmed by either party, here is a breakdown of what we think is going on between Kylie and Travis at this moment in time.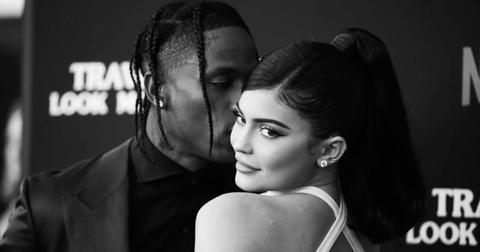 First off, this is why Kylie and Travis split.
Kylie and Travis decided to go their separate ways about four months ago, in October 2019. Kylie apparently got pregnant only a few months after she and Travis started dating, and they had taken a few breaks in the past.
Sources say they simply needed a break to figure things out, so it seems as though their split was never permanent.
Fans first started to speculate that Kylie and Travis broke up when Kylie posted a mirror selfie to Instagram, which featured the caption, "ain't a game, boy." Fans that were particularly observant also noticed the social media star had taken a photo off her shelf that previously included Travis — that most likely meant they were no longer together.
But it seems like they may be back together.
During Stormi's second birthday party, partygoers apparently noticed that Kylie and Travis seemed... cozier than usual. A source apparently told TMZ that the two entered the party together and were "practically inseparable all day," showing signs of affection without any PDA. Friends believe if they seriously weren't together anymore, they probably would have spent more time apart, celebrating with other friends and family members.
Also, as co-parents of Stormi, they've apparently been spotted on outings together. Travis also frequently stays with Kylie in Beverly Hills, while she frequents his Hidden Hills estate as well. But are they just loyal co-parents, or are they actually an item once again? Until one of their teams confirms, nobody can be sure.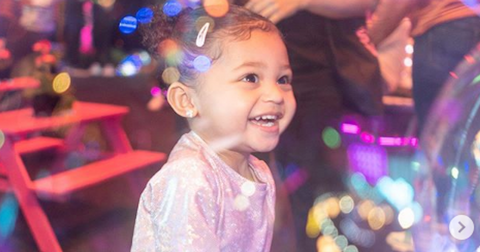 Kylie says they just want what's best for Stormi.
On the other hand, Kylie seems to be comfortable maintaining a friendship with her beloved baby daddy. During an interview with Harper's Bazaar, the entrepreneur and reality star mentioned that as co-parents of Stormi, she and Travis have "such a great relationship," reiterating that they are "like best friends."
"We both love Stormi and want what's best for her. We stay connected and coordinated... I think about [my parents] in situations with Stormi, what they would do... They were very hands-on with me, and I want the same for Stormi," Kylie said during the Harper's Bazaar interview.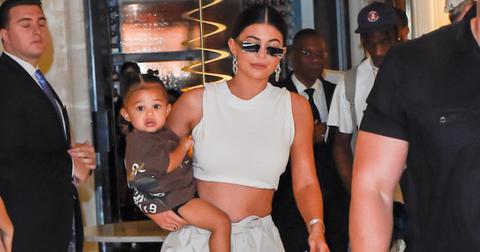 So, are Kylie and Travis back together? We're totally dying to know the truth, but it certainly seems like they're close AF.