Kylie Jenner Fans Are Attacking Flo Milli After She Posted a Photo With Travis Scott
Are Kylie Jenner and Travis Scott back together? It's not super clear, but fans are attacking Flo Milli for posting a photo with the rapper.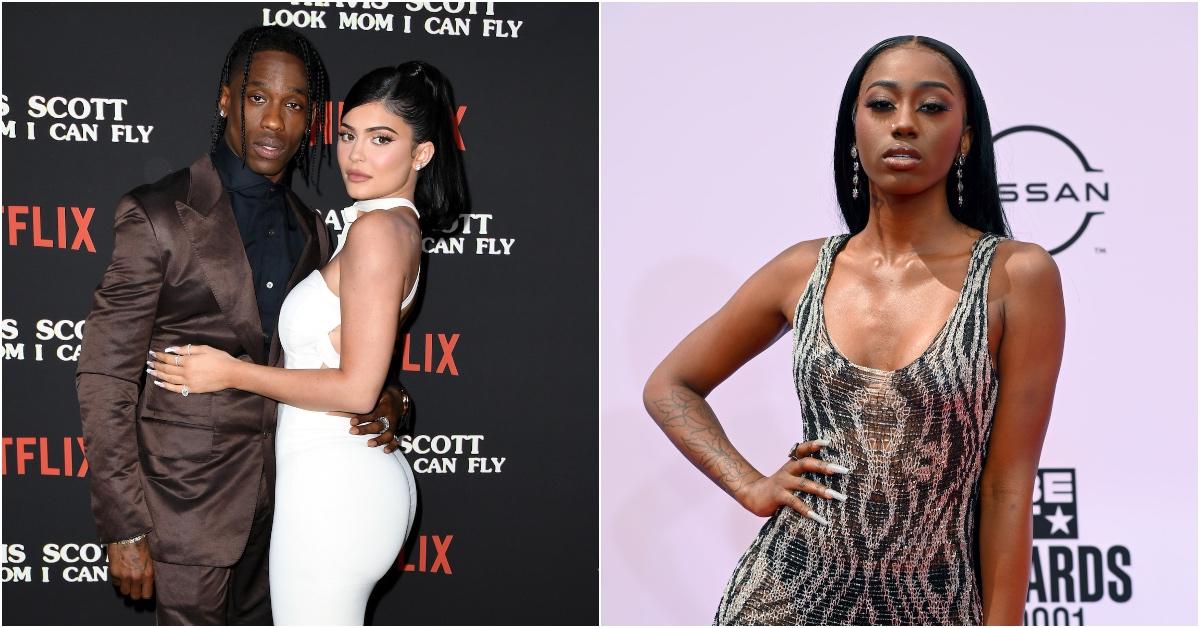 After Stormi Webster's legendary first birthday party back in February 2020, Kardashian-Jenner fans were speculating about whether Kylie Jenner and Travis Scott had officially gotten back together, but is that the case? The two young parents were reportedly seen getting cozy, and although nothing was confirmed at that time, it seems like they've once again rekindled their relationship.
Article continues below advertisement
Fans have long been hoping that the pair will reunite as a couple. But, with Flo Milli sharing a photo with the "Stargazing" rapper, fans have been on a warpath. Read on to get the scoop.
Article continues below advertisement
Fans believe that Flo Milli's photo with Travis Scott may be her trying to make a romantic move.
Rapper Flo Milli is just as confused as many of us after a photo of her and Travis Scott went viral. While the photo itself didn't give anyone the feeling that the two may be romantically linked, the text that accompanied the image in her Instagram story rubbed many Kylie fans the wrong way.
"Real-life Barbie and Ken vibes," along with a heart emoji read the text in the Instagram story.
Usually, when people refer to Barbie and Ken, it's in regards to a relationship. But, the photo seems to be very harmless.
Article continues below advertisement
After Kylie's fans flocked to Flo Milli's page to share unfavorable comments about the photo, the rapper made it a point to share via Twitter that it's not that serious. "All I said was I look like Barbie and he looks like Ken," she wrote.
Still, Flo Milli and Kylie's fans have been going back and forth about the picture.
Article continues below advertisement
Are Kylie Jenner and Travis Scott officially back together? It seems like it, but the details are still not confirmed.
Rumors about Kylie and Travis's reunion began when the Instagram star and cosmetics mogul took a trip from California to Miami to party with Travis Scott for his 29th birthday party in spring of 2021, which led tons of people to speculate that they were officially an item once again, especially since they have a daughter together.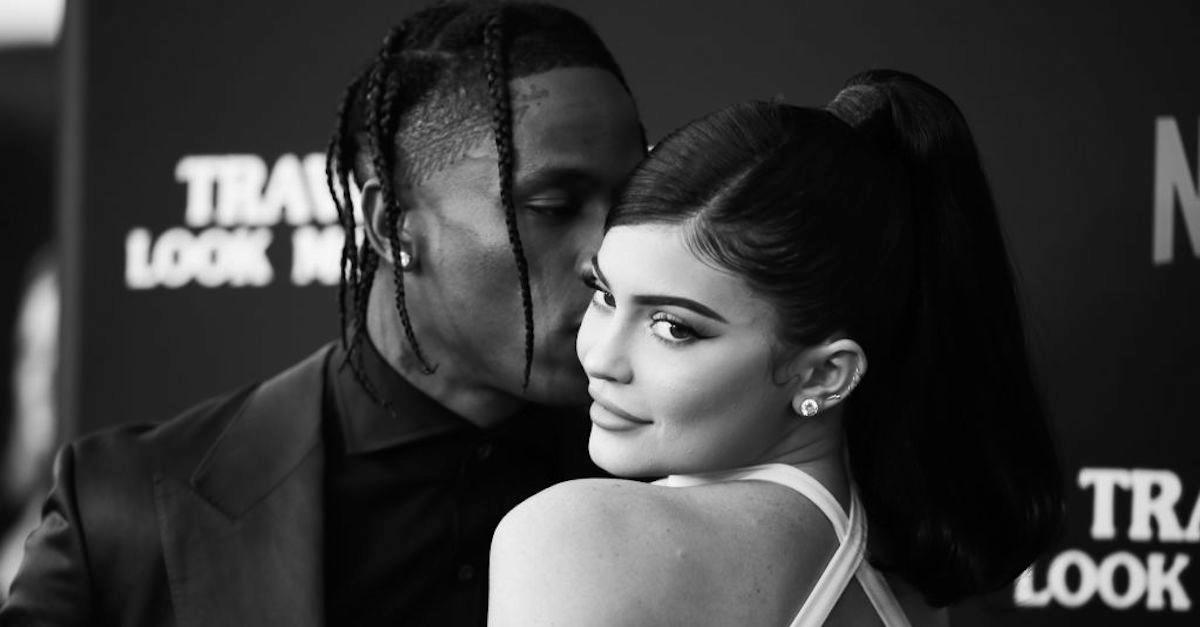 Article continues below advertisement
According to People, a source said, "They were very close and affectionate. They kept flirting and looked happy." This seemed to be corroborated by one of Kylie's Instagram stories, which showed her sticking her foot out to touch Travis while he's dancing.
"They definitely seemed to be together, without making a big deal of being together," another insider said.
Even though Kylie was seen in attendance with Travis and another group of friends to have dinner at Komodo before going to a performance the artist was slated to give at club LIV, the first source said that the two weren't completely committed to one another at that time.
"[They are] not fully back together. Even after they split, they always spent a lot of time together."
Article continues below advertisement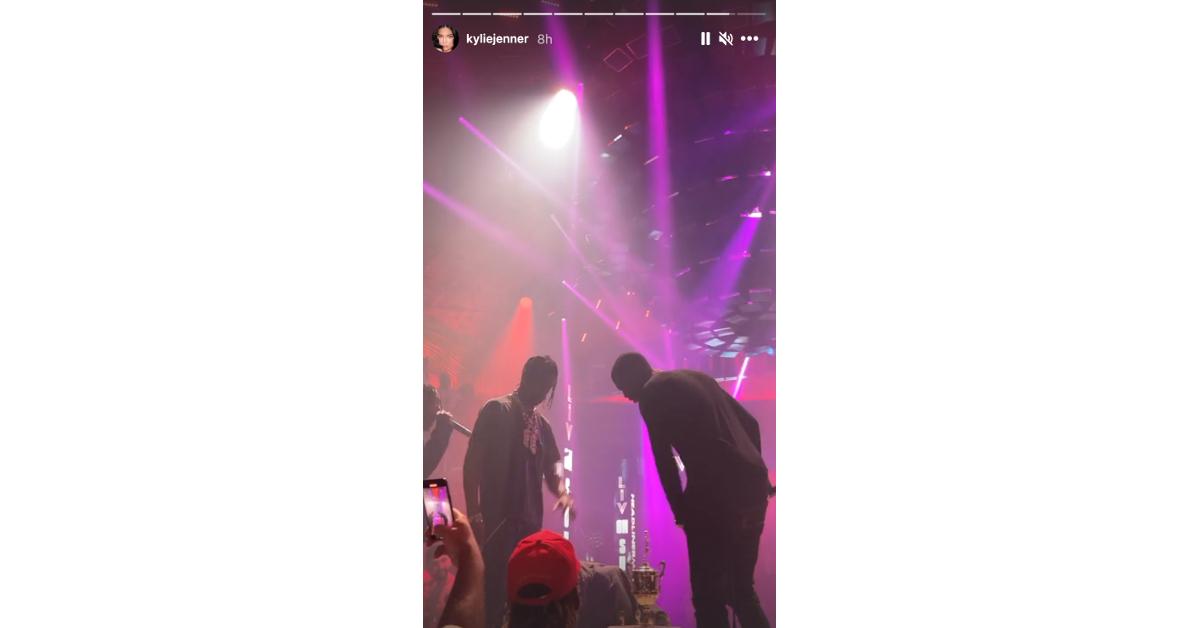 The source continued, "They are great co-parents and love hanging out. They share a fun life with Stormi, but have separate homes. They haven't dated anyone else seriously since they split though. It always seemed possible that they would get back together."
Article continues below advertisement
According to TMZ, however, it appears that the two have decided to see each other romantically again but aren't exclusive. After their split, the couple was openly supportive of one another on social media and had only kind things to say about one another.
While sightings of the two post-split were reported as early as June 2020, they were photographed taking their 3-year-old daughter Stormi to Disneyland on Tuesday, May 18, 2021, together.
Article continues below advertisement
Kylie Jenner rejected the claims that she and Travis Scott are in an open relationship, however.
She posted a screenshot of a Daily Mail article on Twitter that averred she and the artist are dating but not exclusively, stating, "You guys really just make up anything. I'm not discrediting anyone who is in an open relationship but it's just careless and disrespectful to throw this narrative out there without knowing what's true."
Article continues below advertisement
With the nature of Kylie and Travis's back and forth relationship with one another, it's safe to say that fans have nothing to worry about when it comes to Flo Milli.