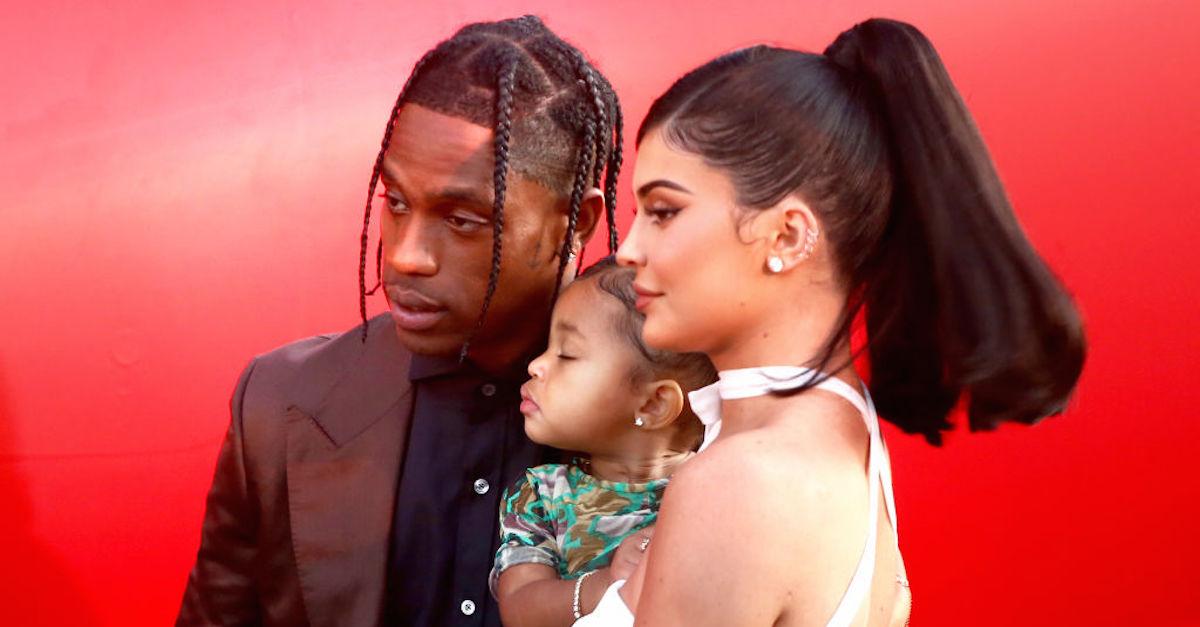 Kylie Jenner and Travis Scott Are Only Kinda Sorta Back Together
By Lizzy Rosenberg

May. 4 2021, Published 1:45 p.m. ET
After Stormi Webster's legendary first birthday party back in February 2020, Kardashian-Jenner fans were speculating whether Kylie Jenner and Travis Scott had officially gotten back together, but is that the case? The two young parents were reportedly seen getting cozy, and although nothing was confirmed at that time, it seems like they've — once again — rekindled their relationship.
Article continues below advertisement
Are Kylie Jenner and Travis Scott officially back together? It's complicated.
The Instagram star and cosmetics mogul took a trip from California to Miami to party with Travis Scott for his 29th birthday party in 2021, which is leading tons of people to speculate that they're officially an item once again, especially since they have a daughter together.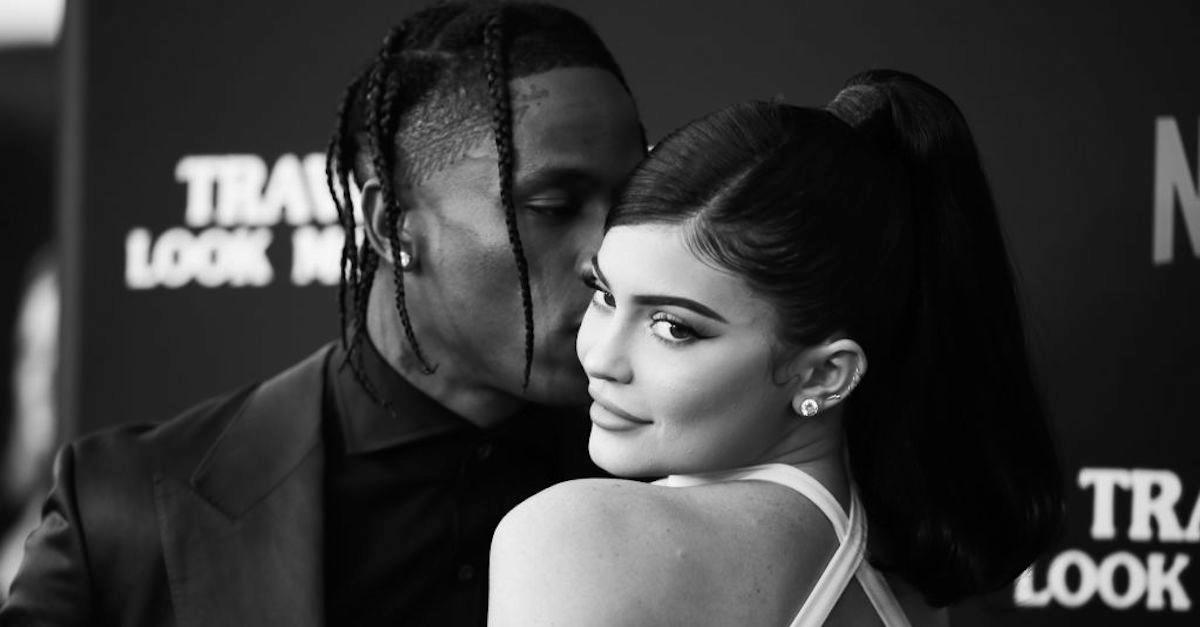 Article continues below advertisement
According to People, a source said, "They were very close and affectionate. They kept flirting and looked happy." This seems to be corroborated by one of Kylie's Instagram stories, which shows her sticking her foot out to touch Travis while he's dancing.
"They definitely seemed to be together, without making a big deal of being together," another insider said.
Even though Kylie was seen in attendance with Travis and another group of friends to have dinner at Komodo before going to a performance the artist was slated to give at club LIV, the first source says that the two aren't completely committed to one another yet.
"[They are] not fully back together. Even after they split, they always spent a lot of time together."
Article continues below advertisement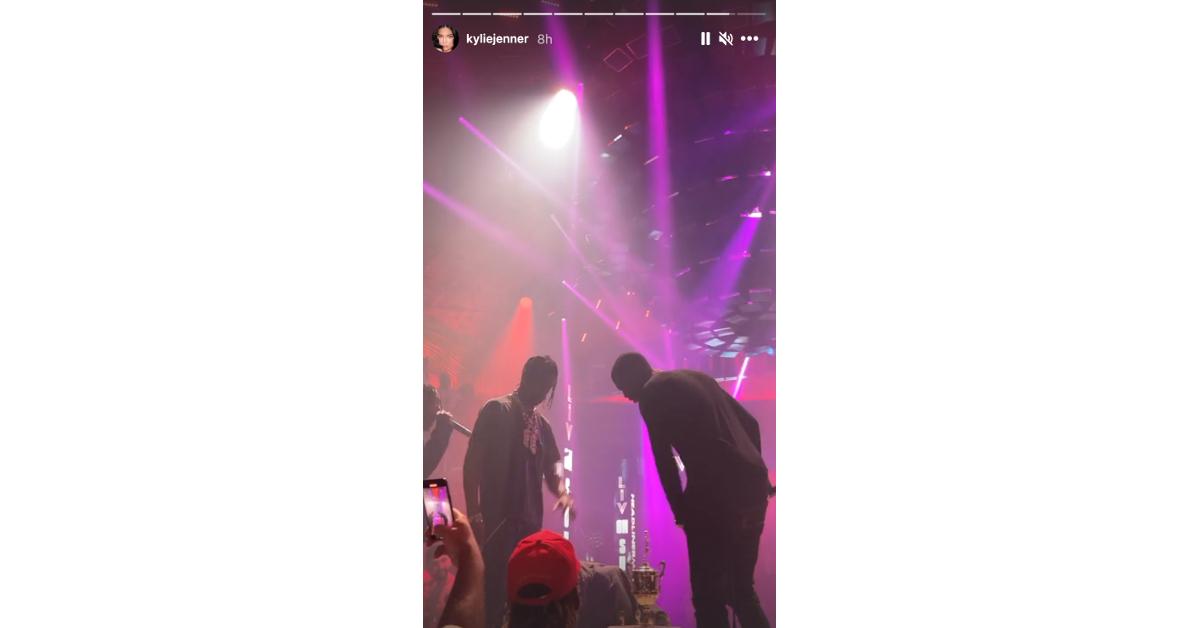 The source continued, "They are great co-parents and love hanging out. They share a fun life with Stormi, but have separate homes. They haven't dated anyone else seriously since they split though. It always seemed possible that they would get back together."
Article continues below advertisement
Why did Kylie and Travis split in the first place?
Kylie and Travis decided to go their separate ways in October 2019 — Kylie apparently had gotten pregnant only a few months after she and Travis started dating, and they had taken a few breaks in the past. Sources say they simply needed a break to figure things out, so it seems as though their split was never permanent.
Article continues below advertisement
Fans first started to speculate that Kylie and Travis broke up when Kylie posted a mirror selfie to Instagram that featured the caption, "Ain't a game, boy." Fans that were particularly observant also noticed the social media star had taken a photo off her shelf that had included Travis — that most likely meant they were no longer together. 
Article continues below advertisement
It appeared that there'd been a build-up to a rekindling of their relationship in early 2020, however. An undisclosed inside source reportedly told ET that after five months separated, Travis and Kylie were back together, and they apparently "[had] been for about a month." The source said:
"The couple has always had love and respect for one another but took a break last year because they both had so much going on. They couldn't fully focus on what it took to make the relationship work. Kylie exploded in the makeup world and was busy making a billion dollar business and Travis was on tour and working on music."
Article continues below advertisement
Stormi's infamous birthday party may have rekindled the relationship. Leading up to the party, though, Travis and Kylie admitted they stay together on a regular basis as co-parents, so this was practically inevitable. 
Article continues below advertisement
There was no bad blood after the split.
While maintaining a relationship with your ex can be difficult, Kylie never felt malice toward her baby daddy. During an interview with Harper's Bazaar, the entrepreneur and reality star mentioned that as co-parents of Stormi, she and Travis have "such a great relationship," reiterating that they are "like best friends."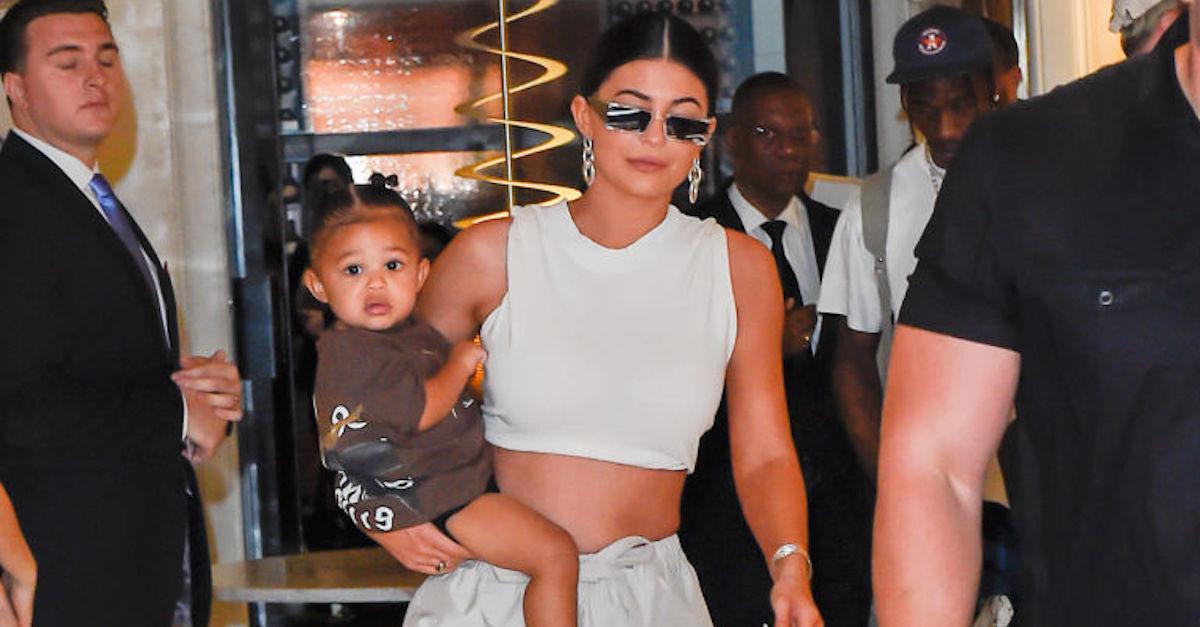 So, are Kylie and Travis back together? We're totally dying for some sort of official confirmation (ahem, Insta-official status!), but as of now, it looks like they are enjoying each other's presence, which is probably the only confirmation anyone really needs.