The Travis Scott Documentary on Netflix Begins With the Rapper's Arrest
Why was Travis Scott arrested? His new Netflix documentary shows footage of the rapper being taken to jail. Everything we know about his arrest.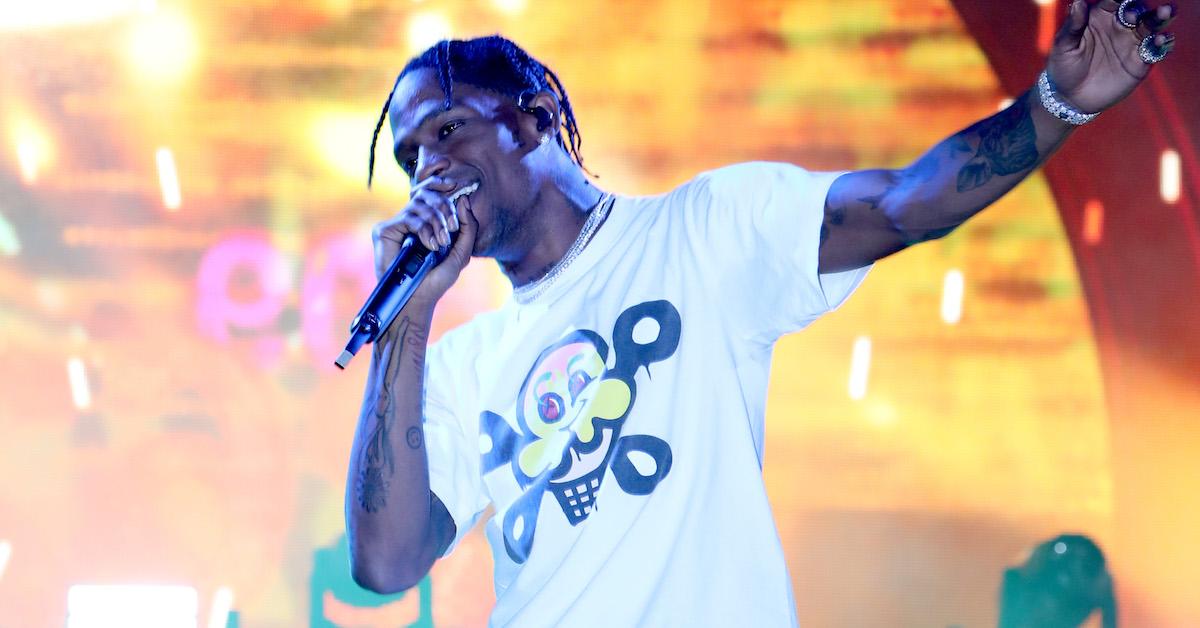 "I just hate f--king getting arrested, man," Travis says as he leaves the police station. "That s--t's whack." It's a bold move to start a film this way, but we have to say, it works!
Article continues below advertisement
Why was Travis Scott arrested?
In May 2017, the "Butterfly Effect" hitmaker was charged with inciting a riot, disorderly conduct, and endangering the welfare of a minor after "inviting" fans to come closer to the stage during a performance.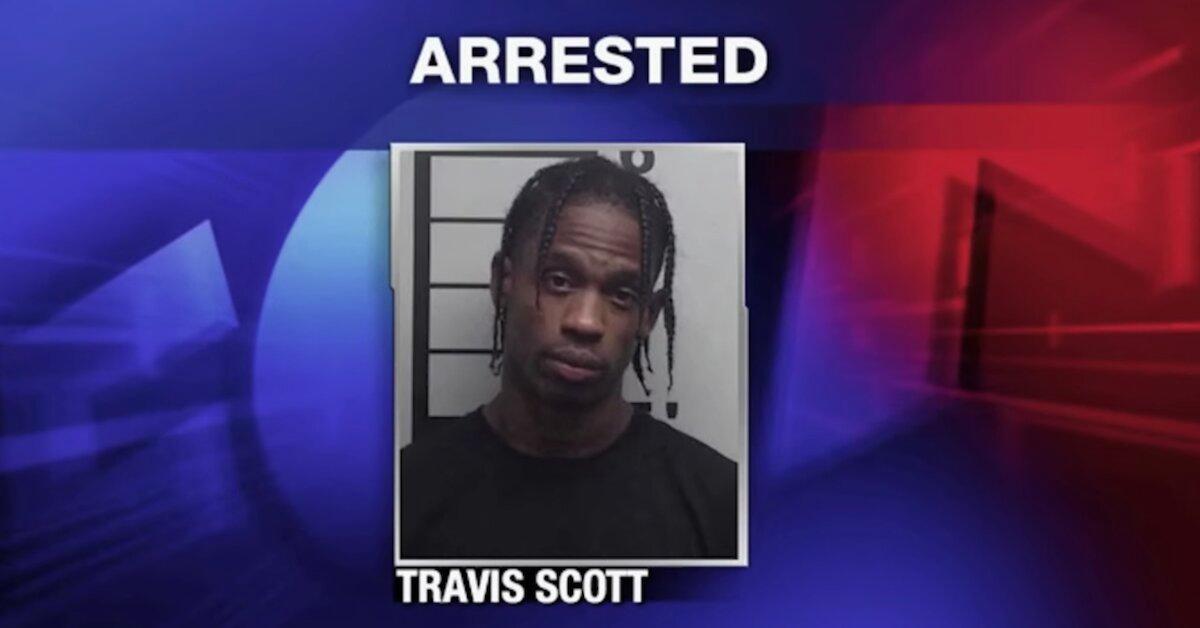 Article continues below advertisement
The video shows a mad dash as concertgoers jump over barriers to get to a mosh pit in the front. "I see 'em! Security, let 'em through," Travis — whose real name is Jacques Webster — says as "Mamacita" starts to play. Unfortunately for the Grammy nominee, trouble was waiting for him in the wings.
"Where's the f--king lawyer?" he's heard saying as he anxiously paces backstage after his set. A member of his entourage states that a security guard on the venue floor suffered a broken leg. "The cops coming? They want to arrest me?" Travis asks nervously.
Article continues below advertisement
At the time, Keith Foster, a public information officer for the Rogers Police Department, claimed that Travis encouraged fans to "bypass security protocols" without any regard for public safety.
"During the rush to the stage, several people were injured, including an employee from the security company hired to help monitor and control the crowd, and a member of the police department," Foster said in a statement.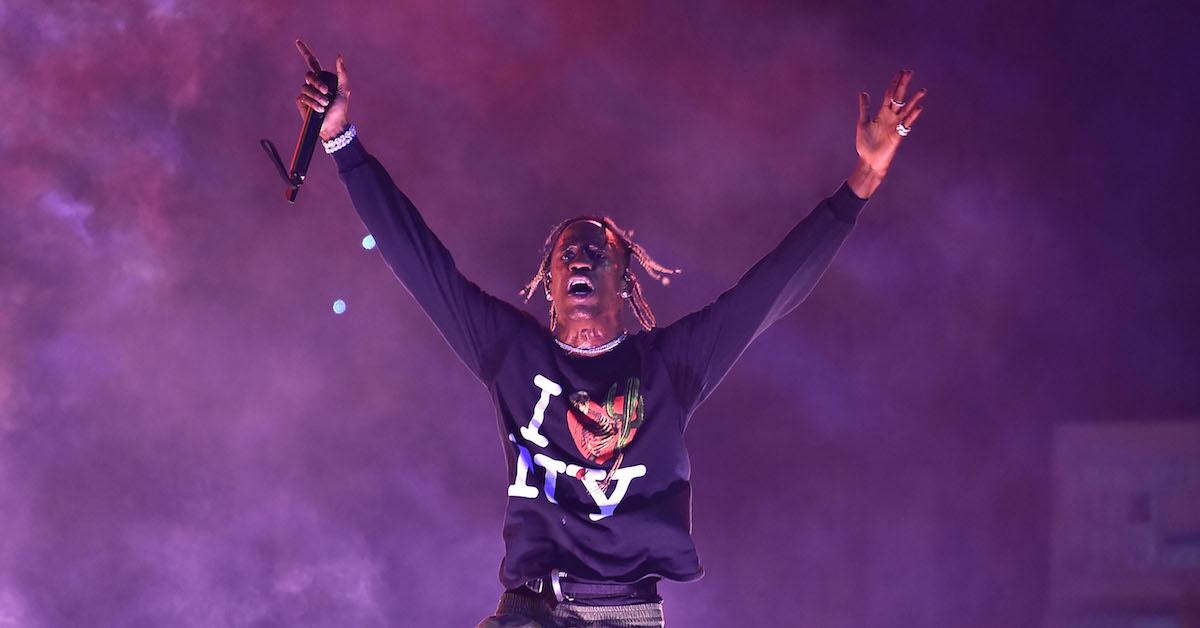 Article continues below advertisement
The incident made a lot more headlines than it would have a few months before thanks to Travis' relationship with Kylie Jenner. The duo had just started dating after the makeup mogul broke things off with longtime boyfriend, Tyga.
In the documentary, Travis expresses some remorse after leaving the county jail. "I feel bad, though. I heard about kids getting hurt and s--t," he says.
Ultimately, Travis pled guilty to disorderly conduct in February 2018 just days after welcoming daughter Stormi with Kylie. The other charges were dismissed.
Article continues below advertisement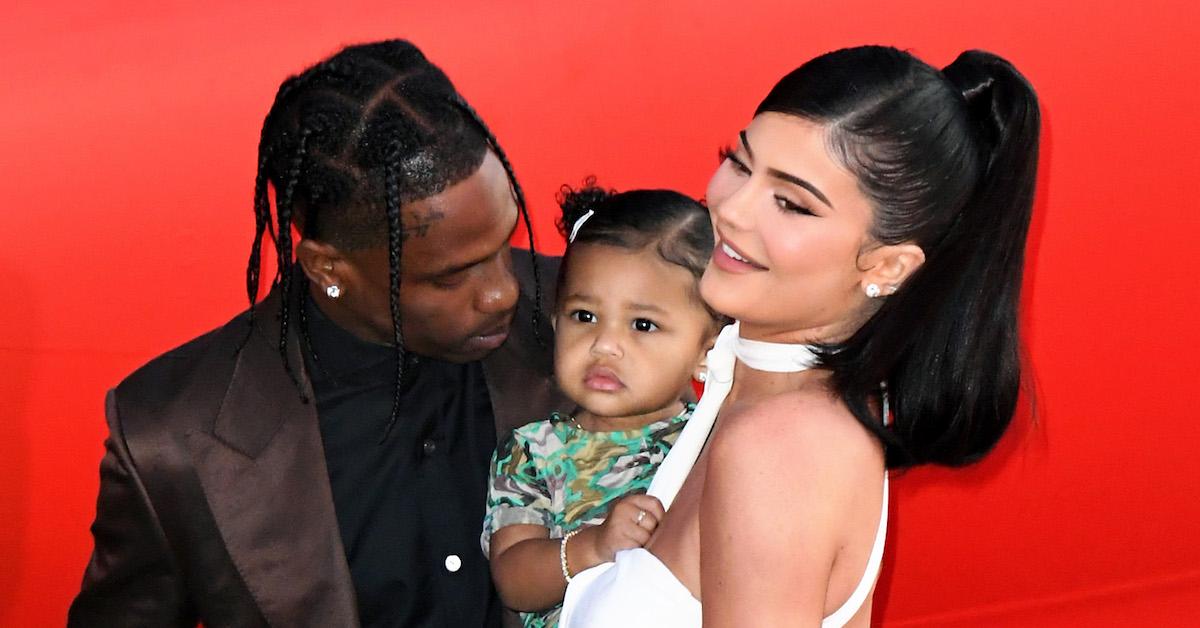 Look Mom I Can Fly also shows footage from Stormi's birth.
Though we never see Kylie in labor, we can hear Travis cutting the umbilical cord in voiceovers. "Soon as [Stormi] got born, she was crying hard as f--k," the new dad tells a friend on the phone. "As soon as I walked over, she stopped crying. As soon as I walked away, [she] started crying. They handed her to Kylie, [she] stopped crying."
Stormi, now 18 months, joined her parents on the red carpet at the documentary's L.A. premiere on August 27, though she understandably seemed a little overwhelmed by all the flashing lights. The film ends with clips from her first birthday party, a family trip to Petco, and dance parties with the fam. Not your average home videos!
You can stream Travis Scott: Look Mom I Can Fly on Netflix now.