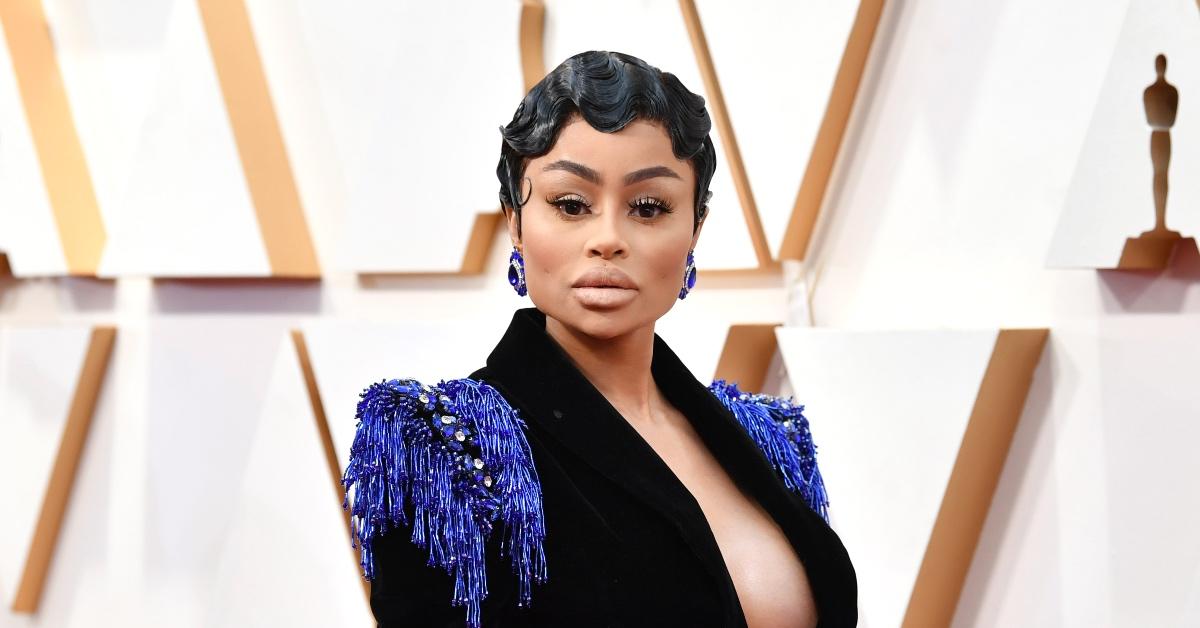 Blac Chyna Causes Frenzy by Claiming She Gave up Three Cars to Provide for Her Kids
On Wednesday, March 30, 2022, "Can't See Me" rapper Blac Chyna took to Twitter to explain that she has had to make significant lifestyle changes to provide for her two kids, 9-year-old King Cairo Stevenson and 5-year-old Dream Renée Kardashian.
As she revealed in a tweet, she had to give up three cars. As she explained in another, she doesn't receive child support. However, her baby daddies, Tyga and Rob Kardashian, quickly jumped in to defend themselves. So, who has custody of King and Dream?
Article continues below advertisement
First thing first — does Blac Chyna have full custody of King, the 9-year-old son she shares with Tyga?
Blac Chyna (aka Angela Renée White) shared a series of tweets illustrating her supposed experiences with raising two kids as a single mom. "Yesterday I had to give up 3 of my cars … my reasons … morals, beliefs, being a single mother, no support," she first tweeted.
Article continues below advertisement
However, Blac Chyna's baby daddies didn't let the claims go unchecked. Tyga (Michael Ray Nguyen-Stevenson) was the first to challenge her. Rob joined in shortly thereafter.
"I pay 40,000 a year for my son's school, and he lives with me Monday to Saturday. Why would I pay child support?" Tyga commented under the coinciding Instagram post by The Shade Room.
"I pay 37,000 a year for my daughter's school. I handle every single medical expense. I pay for all her extracurricular activities. I have my daughter from Tuesday to Saturday. Why would I pay child support lol," Rob commented an hour or so later under the same post.
If Tyga's and Rob's Instagram comments are anything to go by, Blac Chyna doesn't have full custody of King and Dream.
Article continues below advertisement
Blac Chyna and Tyga dated between 2011 and 2014. They first met on the set of the "Rack City" music video.
Blac Chyna and Tyga dated for around three years, having first met while shooting the music video of Tyga's hit song, "Rack City." They broke up in August 2014. Shortly afterward, Tyga started going out with Kylie Jenner — which didn't bode that well with Blac Chyna.
Article continues below advertisement
"With relationships, sometimes things don't work out," Blac Chyna told Wendy Williams in 2019. "Then also, sometimes things just kind of like spread you different ways, and I guess maybe that's kind of what was going on. The way that it went about, like publicly, wasn't right. Even not publicly, it wasn't right."
Article continues below advertisement
How many kids does Blac Chyna have?
Blac Chyna has two kids. She is thought to be co-parenting King and Dream with her exes.
Blac Chyna and Rob started dating in January 2016. They got engaged in April the same year, welcoming Dream in November. The first rumors about the couple going through a rough patch started to emerge in December. They announced their split in February 2017. In a 2017 assault and battery lawsuit, Rob accused Blac Chyna of trying to strangle him with an iPhone cord.
In 2017, Rob appears to have shared private images of Blac Chyna on Instagram. Blac Chyna went on to sue him for posting revenge porn. Meanwhile, Rob filed a dismissal request for the assault and battery lawsuit in February 2022. Blac Chyna and Rob first entered into a custody agreement in 2017.
In November 2018, Rob filed a request to lower the $20,000 per month child support because his financial standing changed. They last made the rounds by changing the custody agreement in in December 2020.