AMC Customers Covered in Bed Bug Bites After Visiting Theater in Viral TikTok
An AMC theatergoer says that they ended up getting bitten by bed bugs after sitting in one of the chair's at the chain's Times Square location.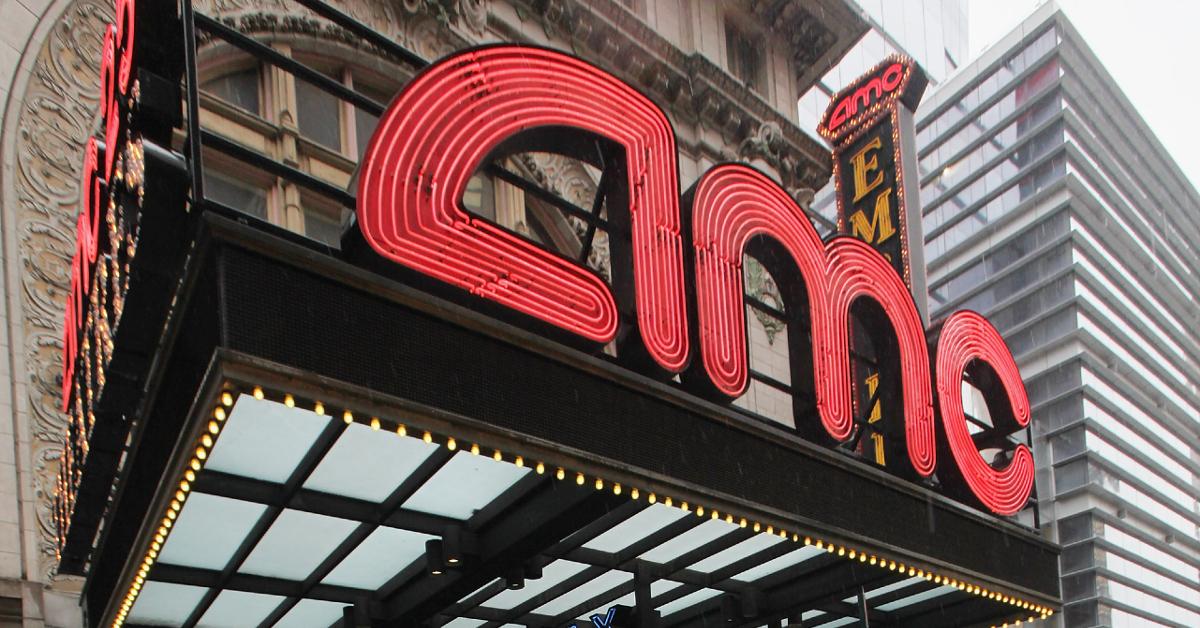 TikToker @xoxodanixoxo went viral for posting a TikTok where she shows off several welts on her leg, stating that she received them after sitting down at the AMC Theaters in Times Square, New York. In the comments section of the video, the TikToker, who goes by Dani, alleges that the strange spots on her leg were bed bug bites.
Article continues below advertisement
She writes in a text overlay for the post: "yall do NOT sit in the amc at times square, someone burn that godforsaken place down."
"for context yall, I was there for a work thing, not by choice and its bed bugs lol," she penned in a comment.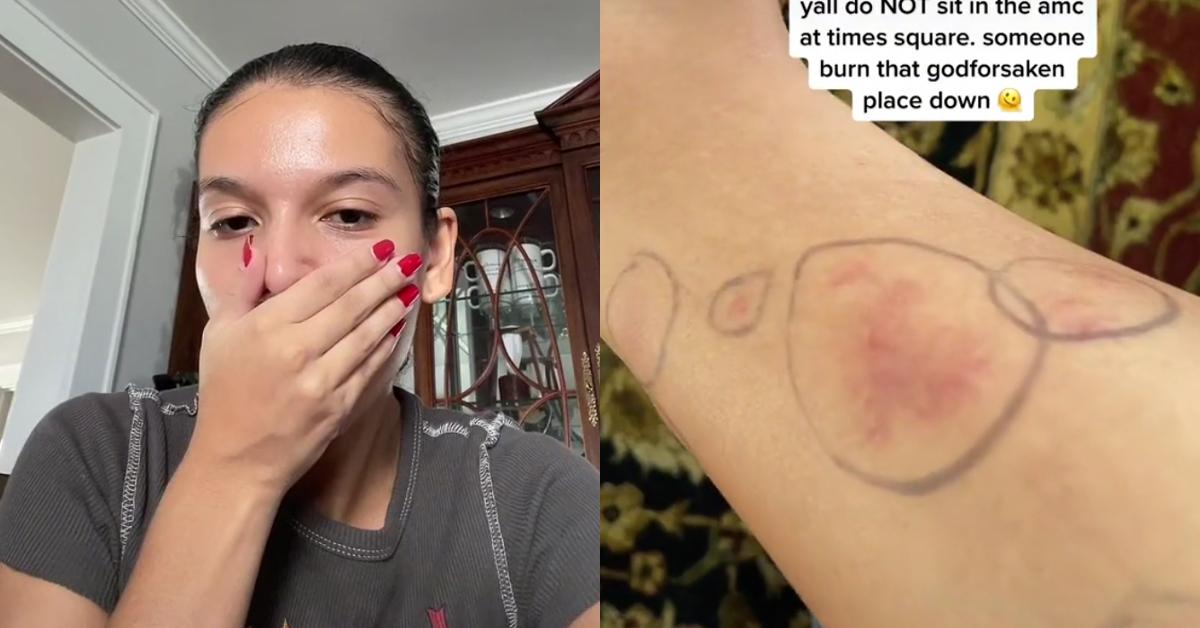 Article continues below advertisement
This isn't the first time someone has claimed they received bed bug bites while visiting a movie theater. In 2016, local news station WPLG reported on a couple who said that after visiting a Hollywood movie theater, one of them emerged with a series of welts all over their body. Natalia Tomczynska says that her husband was chewed up by the pests after their trip to the theater.

Article continues below advertisement
In the broadcast, he showed off markings on his arm that were similar to the ones Dani showed off in her video. Apparently, bed bugs are a big enough problem in movie theaters Bed Bug Insider (yes, it's a real website) penned a whole guide dedicated to helping families avoid getting pestered with bed bugs while at the movie theater.
The website writes: "Bed bugs are most common in theaters in big cities." The two highlighted examples of movie theaters where bed bug contractions occurred were in New York City, and Los Angeles, which contain populations of 1.629 million and 3.973 million respectively.
Article continues below advertisement

The site continues, "Movie theaters are one of many places bed bugs can live. They tend to accumulate anywhere that there are lots of people. They especially like places where lots of people pass through for a short amount of time."
Article continues below advertisement
More than likely, the bugs traveled from one individual who was visiting the theater and sat down on a seat and then, unfortunately, passed it on to whoever was unfortunate enough to share the same area as the bedbug carrier.
Dani isn't the only TikToker, even, who has claimed to have been on the receiving end of bed bugs while frequenting Times Square. user @ufc.treinece also alleges that they were on the receiving end of bedbug bites after visiting this particular AMC theater.
Article continues below advertisement
In the wake of the COVID-19 pandemic, a number of theaters launched new cleanliness protocols, and many of these same initiatives have been upheld long after the government-issued protocols issued in response to the pandemic were lifted.
Article continues below advertisement
According to this Quora post, folks who claim to be employees at movie theaters stated that the seats were rarely cleaned during the day as the chairs are designed to be stain resistant and are merely dusted/wiped off to be cleared of any debris, as there isn't enough time to individually clean each one in the 30-minute window between showings.
Article continues below advertisement
But even if they did, it's not likely that this cleaning process would necessarily curb the spread of bedbugs. Specialized pest control companies make entire businesses off of their strict insect-killing protocols. Typically, the way to kill bedbugs is by either extreme heat, or extreme cold.
Article continues below advertisement
Getting one's house to dip below zero degrees Fahrenheit is a difficult task for most people to attain. The good news is that taking a steam cleaner to the affected area of a home or piece of furniture (which is usually where bedbugs reside) works just as well. As long as the steam reaches 212 degrees Farhenheit, the little buggers and their larvae will shrivel up and die.