17-Year-Old Quits Dunkin' Donuts After Being "Forced" to Close Store by Herself, Cries In Viral Video
A 17-year-old TikToker blasts the Dunkin' Donuts she worked for after being made to close the store alone in a viral TikTok.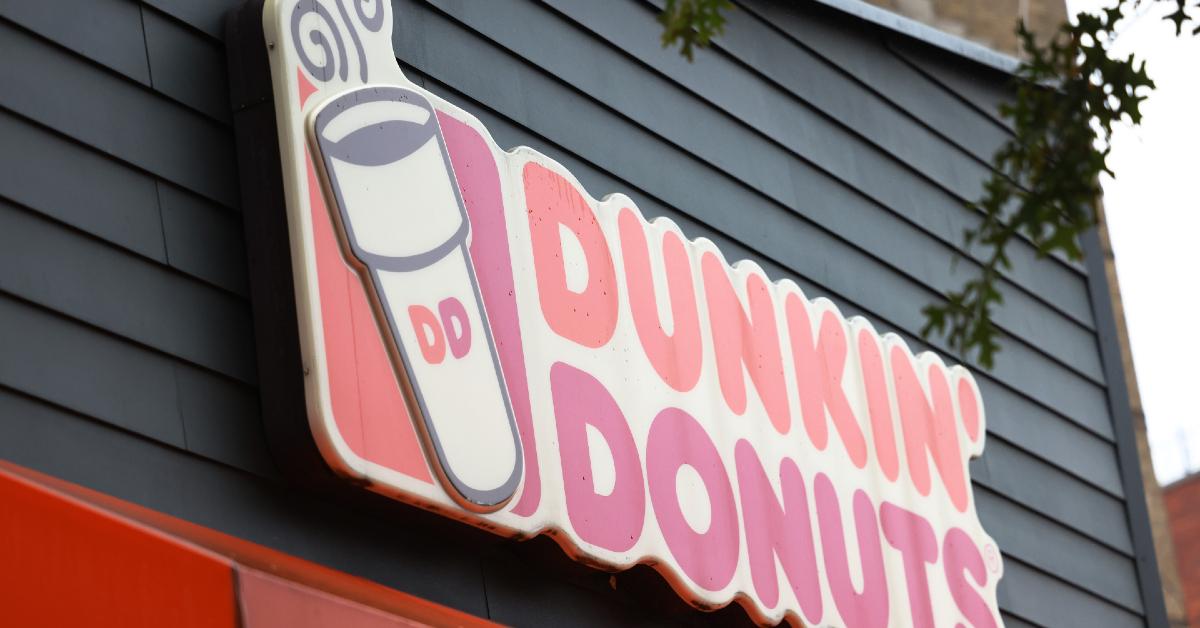 Following the COVID-19 pandemic, there have been a number of US industries that have found themselves in a bit of an employment pickle: keeping businesses staffed is becoming increasingly difficult for particular lines of work. While there seems to be a growing number of folks across the board who have voiced displeasure with their jobs in general and have walked out the door as part of the "great resignation," data shows that some lines of work have been harder by this phenomenon than others.
Article continues below advertisement
While there have been some signs of improvement in this regard throughout 2022, there are still a number of workers who have vocally protested the amount of tasks they've being forced to complete in a single day, with many of them taking to social media to express their displeasure, even uploading footage of them quitting live as a result. Like TikToker @kellymariamm, a 17-year-old Dunkin' Donuts employee who walked out on her job.
Article continues below advertisement
In her video, Kelly states that as a minor she was forced to close the store by herself and said that the specific location she was working at violated numerous labor laws.
Article continues below advertisement

She writes in a caption for the now-viral clip: "For some more context.. I was completely by myself at Dunkin NEAR A HIGHWAY because the owners didn't make the schedule correctly and no closers showed up and the girl that was working before had been working for 10 hours straight with no break and had to leave at 5:30 when she was supposed to get off at 4..."
Article continues below advertisement

Kelly finished off her caption with, "...and we kept letting the owners and manager know, but nothing was being done so I locked myself in the store and told them this is my last day and when the owner finally showed up all she cared about was me unlocking the doors."
Article continues below advertisement

She says in the video, fighting back tears, "So, I just quit my job, I'm finally free. Um, I'm literally seventeen years old and I'm stuck in the Dunkin' by myself and this is just the ending of bulls**t that's happened at this store."
Article continues below advertisement

Several TikTokers applauded the young woman for walking out on the job and refusing to work for owners who expected a minor to oversee a location by themselves.
Article continues below advertisement

Many others shared their own negative experiences in working for Dunkin' Donuts, while some questioned Kelly's managers for not taking it upon themselves to ensure that the location was properly staffed instead of putting the onus of its operations on a teenager.
Article continues below advertisement

Other TikTokers urged employees to outright refuse to work shifts for other folks who refuse to come to work, stating that the responsibility rests on the manager's shoulders, not those of an employee who wasn't scheduled to work in the first place.
Article continues below advertisement

In the comments section of the TikTok, Kelly tagged Dunkin' Donuts TikTok account asking: "do labor laws not exist?" Depending on the state a minor works in, they may require written parental consent in order to work past a certain time or close a store by themselves. As of this writing, Dunkin' hasn't responded to Kelly's comments on TikTok.