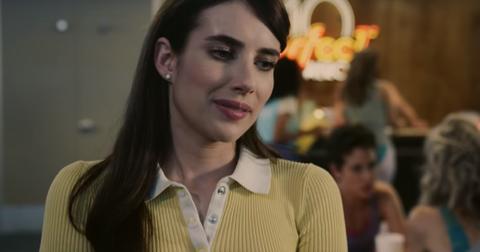 'American Horror Story: 1984' Will Be the Shortest Season Yet
By Chrissy Bobic

Apr. 15 2020, Updated 9:29 p.m. ET
The sun just came up on the living and undead camp counselors at Camp Redwood on American Horror Story: 1984, but there is still a lot of story left. The resident serial killers seemingly left the camp for Los Angeles, but you can still expect plenty more carnage once they arrive at their next destination. 
Article continues below advertisement
And because there are still some stragglers who were left behind at camp on account of their ghostly status, there will likely be more murder and bloodshed there before the season has concluded.
Unfortunately for longtime American Horror Story fans, 1984 is the shortest season yet. It's unclear if the next few seasons will follow suit or if this was just a one-off for the sake of not drawing out the story longer than is necessary. 
However, it's still disappointing for fans who might have psyched themselves up for a standard 10 or 13 episode season. 
Article continues below advertisement