American Horror Story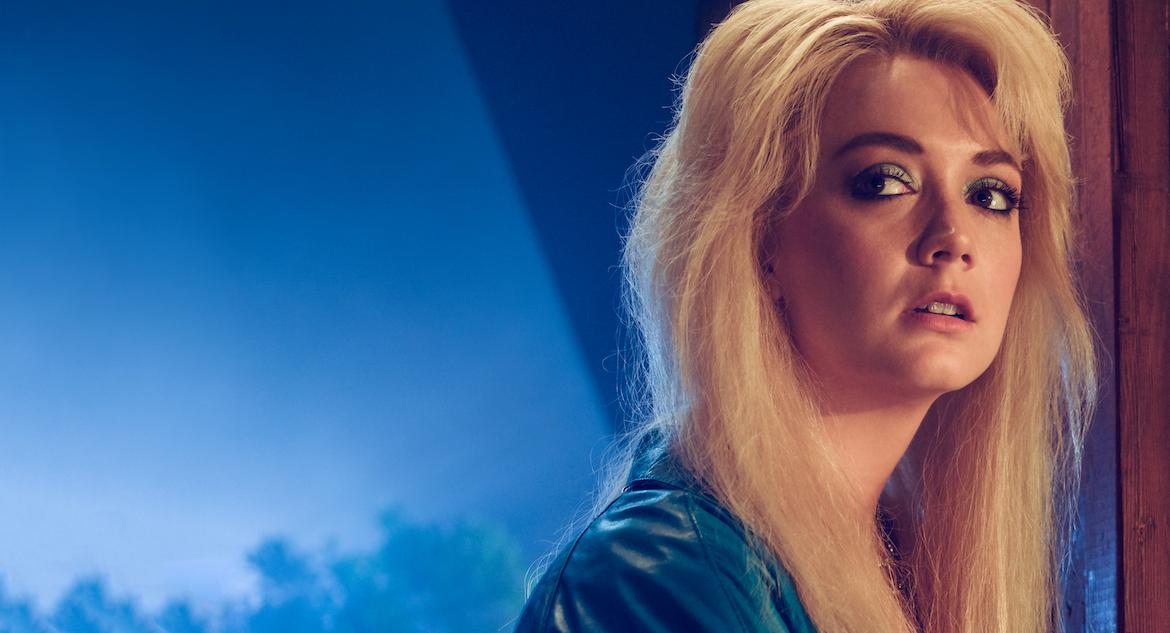 Created by Ryan Murphy and Brad Falchuk, American Horror Story is an anthology series that follows a different set of characters and storylines each season.
While some actors appear in multiple seasons, they portray different characters, and each season is self-contained, with a beginning, middle, and end. Season 1 of AHS, aptly subtitled Murder House, premiered in 2011, and starred Connie Britton, Dylan McDermott, and Taissa Farmiga as a family who moves into a haunted house.
Subsequent seasons have included Coven, Freak Show, and 1984. Evan Peters, Sarah Paulson, and Lily Rabe have appeared most frequently in the series, with other notable actors including Kathy Bates, Angela Bassett, and Jessica Lange.
Lady Gaga won a Golden Globe for her role as "The Countess" Elizabeth Johnson in AHS: Hotel. The spinoff American Horror Stories, a weekly anthology series that will feature a different horror story each episode, premiered in 2021.
Network: FX
First Episode Date: October 5, 2011
AHS: Murder House cast:
Connie Britton (Vivien Harmon)
Dylan McDermott (Dr. Ben Harmon)
Evan Peters (Tate Langdon)
Taissa Farmiga (Violet Harmon)
Denis O'Hare (Larry Harvey)
Jessica Lange (Constance Langdon)
Kate Mara (Hayden McClaine)
AHS: Asylum cast:
Zachary Quinto (Dr. Oliver Thredson)
Joseph Fiennes (Monsignor Timothy Howard)
Sarah Paulson (Lana Winters)
Evan Peters (Kit Walker)
Lily Rabe (Sister Mary Eunice McKee)
Lizzie Brocheré (Grace Bertrand)
James Cromwell (Dr. Arthur Arden)
Jessica Lange (Sister Jude Martin)
AHS: Coven cast:
Sarah Paulson (Cordelia Foxx)
Taissa Farmiga (Zoe Benson)
Frances Conroy (Myrtle Snow)
Evan Peters (Kyle Spencer)
Lily Rabe (Misty Day)
Emma Roberts (Madison Montgomery)
Denis O'Hare (Spalding)
Kathy Bates (Delphine LaLaurie)
Jessica Lange (Fiona Goode)
AHS: Freak Show cast:
Sarah Paulson (Bette and Dot Tattler)
Evans Peters (Jimmy Darling)
Michel Chiklis (Dell Toledo)
Frances Conroy (Gloria Mott)
Denis O'Hare (Stanley)
Emma Roberts (Maggie Esmerelda)
Finn Wittrock (Dandy Mott)
Angela Bassett (Desiree Dupree)
Kathy Bates (Ethel Darling)
Jessica Lange (Elsa Mars)
AHS: Hotel cast:
Kathy Bates (Iris)
Sarah Paulson (Sally McKenna / Billie Dean Howard)
Evan Peters (James Patrick March)
Wes Bentley (Det. John Lowe)
Matt Bomer (Donovan)
Chloë Sevigny (Dr. Alex Lowe)
Denis O'Hare (Liz Taylor)
Cheyenne Jackson (Will Drake)
Angela Bassett (Ramona Royale)
Lady Gaga (The Countess)
AHS: Roanoke cast :
Kathy Bares (Thomasin White / The Butcher & Agnes Mary Winstead)
Sarah Paulson (Shelby Miller, Aubrey Tindall, and Lana Winters)
Cuba Gooding Jr. (Matt Miller and Dominic Banks)
Lily Rabe (Shelby Miller)
André Holland (Matt Miller)
Denis O'Hare (Dr. Elias Cunningham and William van Henderson)
Wes Bentley (Ambrose White and Dylan)
Evan Peters (Edward Philipe Mott and Rory Monahan)
Cheyenne Jackson (Sidney Aaron James)
Angela Bassett (Lee Harris and Monet Tumusiime)
AHS: Cult cast:
Sarah Paulson (Ally Mayfair-Richards and Susan Atkins)
Evan Peters (Kai Anderson, Andy Warhol, Marshall Applewhite, David Koresh, Jim Jones, Jesus, and Charles Manson)
Cheyenne Jackson (Dr. Rudy Vincent)
Billie Lourd (Winter Anderson and Linda Kasabian)
Alison Pill (Ivy Mayfair-Richards)
AHS: Apocalypse cast:
Sarah Paulson (Wilhemina Venable, Cordelia Goode, and Billie Dean Howard
Evan Peters (Mr. Gallant, James Patrick March, Tate Langdon, and Jeff Pfister)
Adina Porter (Dinah Stevens)
Billie Lourd (Mallory Ronson)
Leslie Grossman (Coco St. Pierre Vanderbilt)
Cody Fern (Michael Langdon)
Emma Roberts (Madison Montgomery)
Cheyenne Jackson (John Henry Moore)
Kathy Bates (Miriam Meade and Delphine LaLaurie)
AHS: 1984 cast:
Emma Roberts (Brooke Thompson)
Billie Lourd (Montana Duke)
Leslie Grossman (Margaret Booth)
Cody Fern (Xavier Plympton)
Matthew Morrison (Trevor Kirchner)
Gus Kenworthy (Chet Clancy)
John Carroll Lynch (Benjamin Richter / Mr. Jingles)
Angelica Ross (Rita / Donna Chambers)
AHS: Double Feature cast:
Frances Conroy (Belle Noir)
Macaulay Culkin (Mickey)
Leslie Grossman (Ursula)
Billie Lourd (Lark)
Sarah Paulson (TB Karen)
Evan Peters (Austin)
Adina Porter (Chief Burelson)
Lily Rabe (Doris Gardener)
Angelica Ross (The Chemist / Felicity)
Finn Wittrock (Henry Gardener)
Neal McDonough (Dwight D. Eisenhower)
AHS: NYC cast:
Joe Mantello (Gino Barelli)
Russel Tovey (Patrick Rea)
Billie Lourd (Dr. Hannah Wells)
Denis O'Hare (Henry Grant)
Charlie Carver (Adam Carpenter)
Leslie Grossman (Barbara Read)
Sandra Bernhard (Fran)
Zachary Quinto (Sam)
Patti LuPone (Kathy Pizzaz)
Isaac Powell (Theo Graves)
Where to Watch: Hulu, Netflix
Latest American Horror Story News and Updates