The 'AHS: Double Feature' Plot to 'Red Tide' Is Full of Twists and Turns
'AHS: Double Feature' is split into two parts, the first one being 'Red Tide,' but what is its plot and how will the first part of the season play out?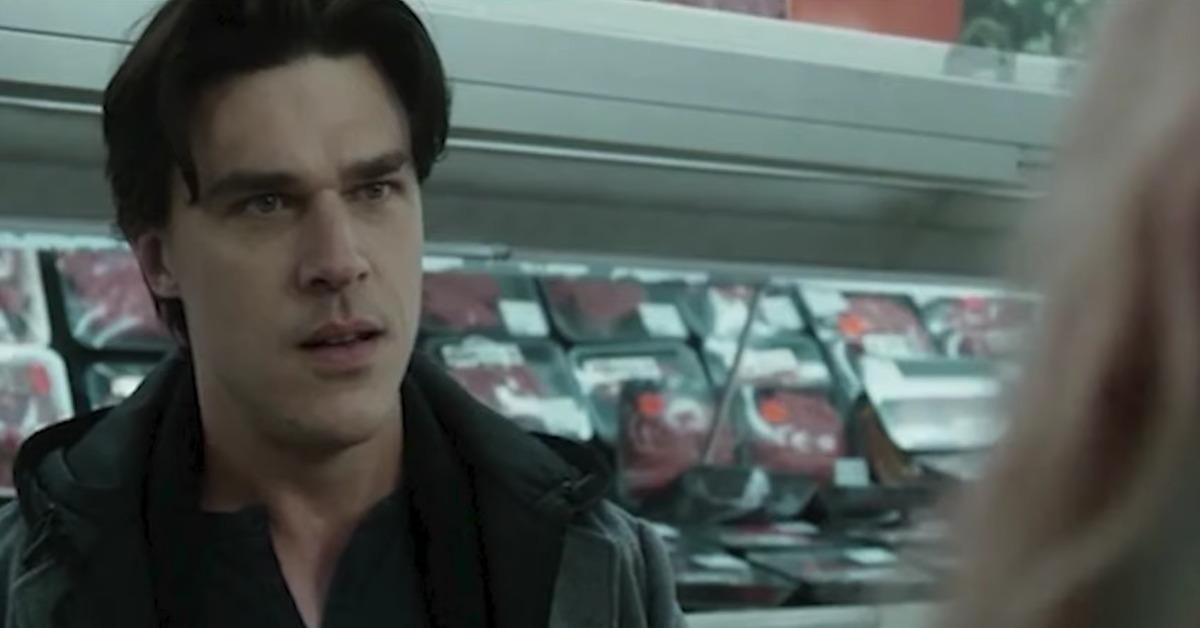 Spoiler warning: This article contains spoilers for the first two episodes of AHS: Double Feature.
Season 10 of American Horror Story is different from the nine seasons that precede it. Yes, there's still murder. And, OK, there are plenty of mysteries right off the bat.
But instead of following a linear plot that sometimes breaks off into other storylines, Double Feature is broken up into two parts. The first, which is six episodes long, is called Red Tide. And viewers are curious about its plot outside of the second part of the season, Death Valley.
Article continues below advertisement
So, what is the plot to 'Ride Tide' in 'AHS: Double Feature'?
Red Tide follows Harry, a struggling writer, his pregnant wife, and their daughter, as they move to a small seaside town so he can gain inspiration.
According to the official FX synopsis, "Once they're settled in, the town's true residents begin to make themselves known." In the first two episodes, plenty of developments point to the mysteries of the small town.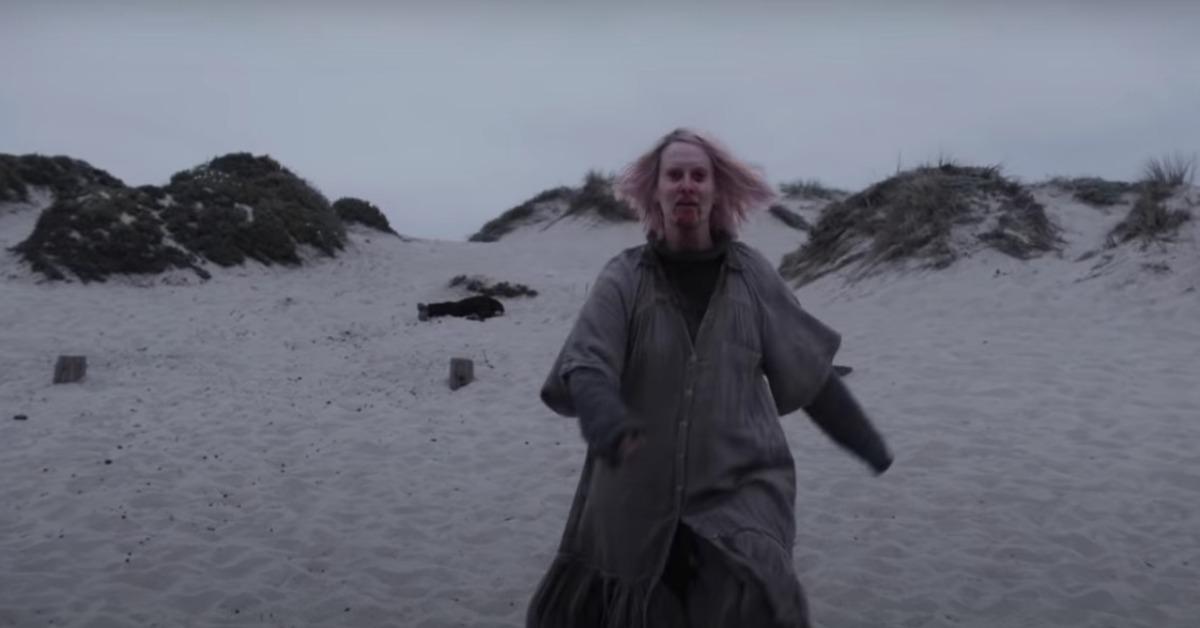 Article continues below advertisement
We meet what appear to be bald human and vampire hybrids, who can be outside in the daylight and all wear the same black coats with sharp shoulder pads.
The creatures seem to have a thirst for blood and are even seen feeding on animals. And, judging by the scientist featured in the AHS: Double Feature trailer, they could be the subject of some seriously horrific experiments.
According to Evan Peters' character, the beings were talentless before they started the pills, so they didn't turn into sexy vampires. We still don't know how trustworthy he is, however.
Harry eventually takes a pill and learns that the mysterious medication gives him a thirst for blood, the same thirst other people in town are experiencing. In order to control it, he visits a special dentist to have his teeth filed down to make feeding on animals (or humans) a little easier.
Article continues below advertisement
So now, we have chemically-born vampires who hang around cemeteries, pregnant women, and creatives who come to the town without ideas and leave with million-dollar screenplays. Red Tide is about all of these components of the fictional Provincetown and it's likely also about what this black pill is.
Article continues below advertisement
The setting remains in the abandoned cape town for the first six episodes of AHS: Double Feature. After that, things will shift to Season 10's second "feature." But the plot to Death Valley is still a little uncertain. For now, viewers know it has to do with the desert and that it may or may not include aspects of Red Tide.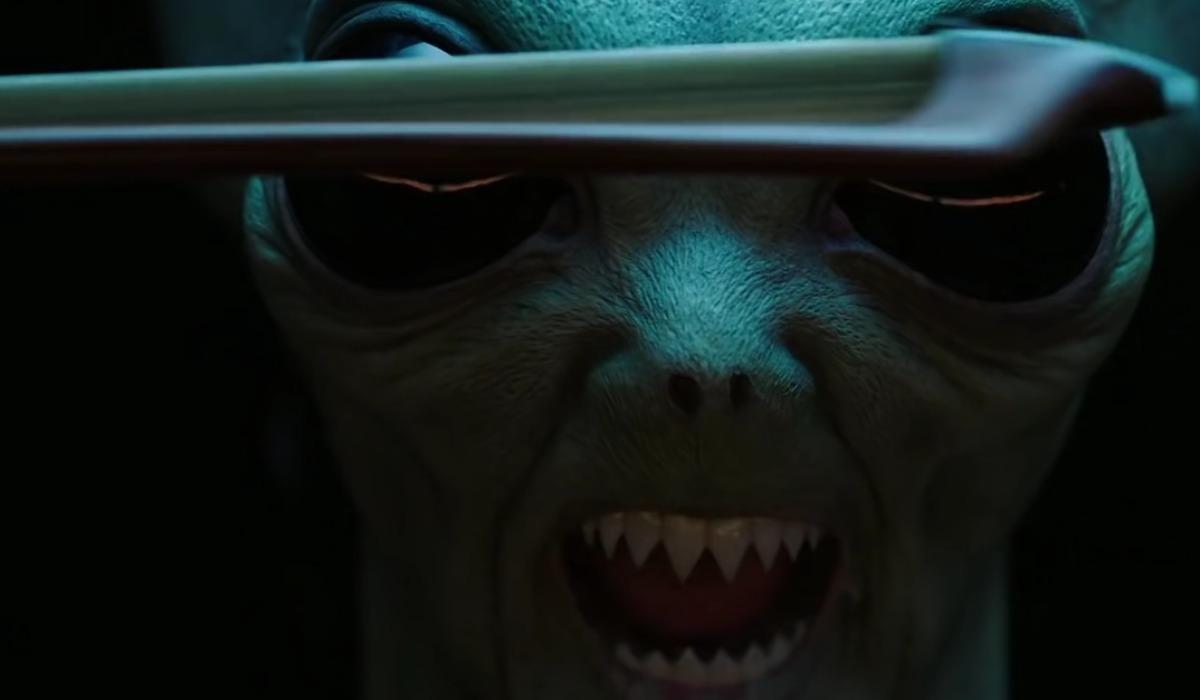 Article continues below advertisement
When does the second part of 'AHS: Double Feature' start?
AHS: Double Feature's first part, Red Tide, spans six episodes, and Death Valley contains four episodes. They'll likely start on or around Sept. 29, 2021. While new cast members will join the season at that point, Death Valley also features some of the same stars from part one of Double Feature.
It's safe to say that the Season 10 aliens promised in promos and posters will appear in Death Valley.
AHS: Double Feature is certainly a different kind of season. It almost melds the American Horror Stories anthology and AHS together. The former features mostly standalone episodic stories, while AHS is an anthology with different plots every season.
Thanks to Double Feature, AHS fans get a little of both. At least, that's the way it seems right now.
Watch American Horror Story on Wednesdays at 10 p.m. EST on FX.