Doris Took the Black Pill on 'AHS: Double Feature,' and It Was Heartbreaking
Doris finally took the black pill on 'AHS: Double Feature,' but what happened afterwards? The Gardner family will never be the same.
Spoiler alert: This article contains some spoilers for American Horror Story: Double Feature.
As soon as Alma takes the black pill on American Horror Story: Double Feature, things get out of hand. Now, we have most of Harry's family living on human blood, and his baby is in constant danger.
That's right: Doris finally took the black pill that transforms you whether you have natural talent or not. Now, we know Doris doesn't.
Article continues below advertisement
The fact that Alma, a child, took the pill already spelled danger for the entire family. The Chemist ordered a hit on them to eliminate the problem as soon as possible.
When Doris takes the pill in Episode 5, she has a very different reaction than Harry and her daughter. And now that viewers see firsthand how tragic the pill is, it makes you wonder how Red Tide ends.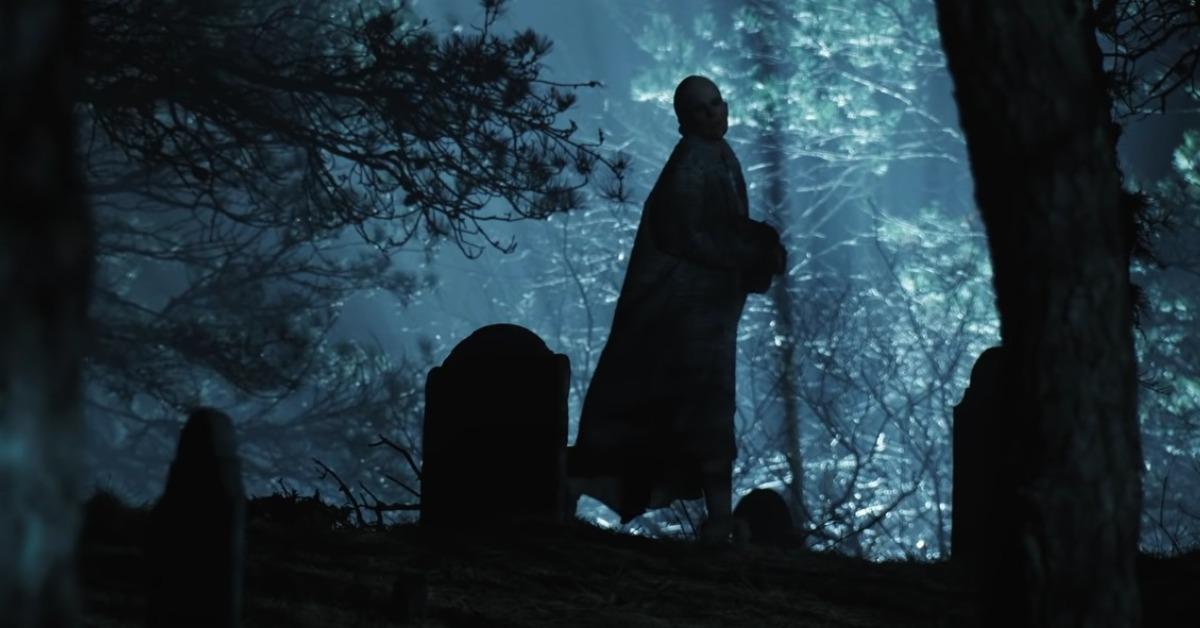 Article continues below advertisement
Doris takes the pill in 'AHS: Double Feature.'
According to one fan theory on Reddit, the AHS: Double Feature trailer shows Doris after she takes the pill. There's a shot in the trailer of one of the talentless pale creatures standing in a graveyard. The theory claims this pale creature is Doris and that she turns into this creature because unlike her husband and daughter, she doesn't have any talent.
As we now know, thanks to the Sept. 15, 2021, episode of AHS, Doris takes the pill and the shot in the trailer is what Alma and Ursula see.
Austin explains on the show that the wild vampire-like creatures in town who feed on dead animals are also people who took the black pills. But instead of helping them reach their full potential, the pill turns them into these pale people because they don't have true talent.
Alma accuses Doris of being talentless after she struggles to decorate the house they're staying in. And when she convinces Doris to take the pill, it's to confirm what she already knew of her mostly untalented mother.
Article continues below advertisement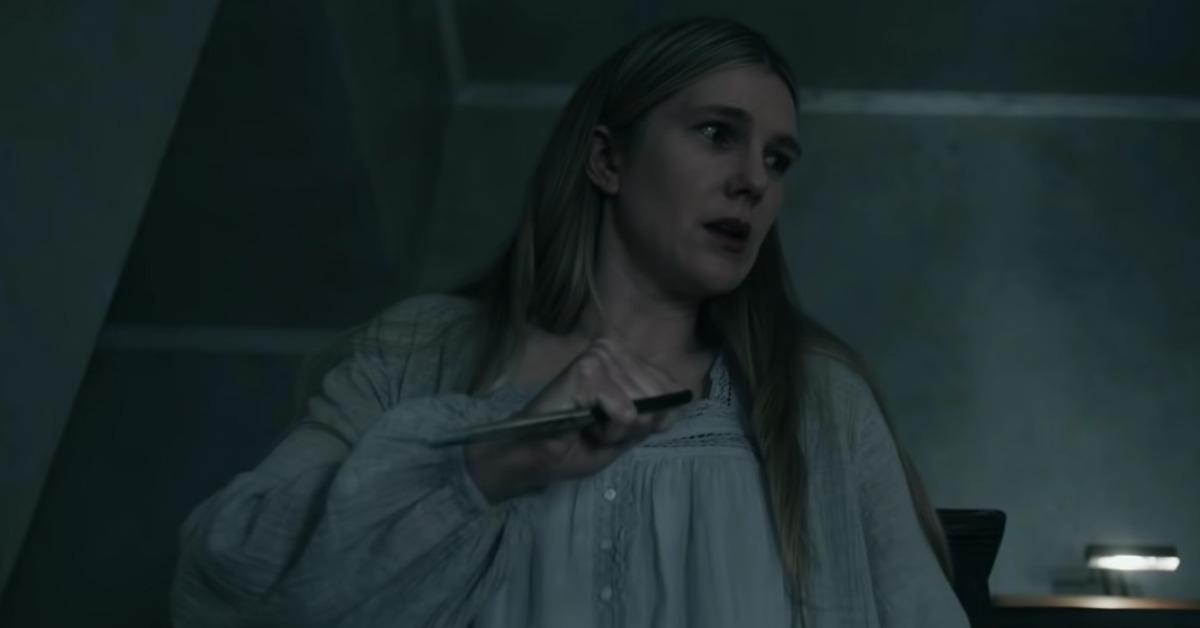 The Redditor who shared their theory wrote that because Doris "would do anything to be with them, to be like them, to be a family again," she takes the pills as her husband and daughter did.
Sadly, after Doris's transformation, she tries to eat her baby, but thankfully, Harry comes to his rescue. Their family is permanently damaged, however.
Article continues below advertisement
'AHS' fans think someone will eat Doris's baby.
We've already seen Alma take a taste of the baby when she bites his foot in the middle of the night. Then, Doris tries to kill him herself when she turns into a pale creature. And now, as fans feared, Belle Noir is after Harry's baby. She even tries to get TB Karen to do her dirty work and kidnap him.
Luckily, TB Karen has other plans. They involve kidnapping the baby, but keeping him for herself so she can protect him. It doesn't happen, but hey, she gets points for her effort.
If anyone eats Doris's baby, there's a good chance it will be Alma. The idea of the family's story in Red Tide ending this way is so tragic, but given Doris's transformation and Alma's thirst for baby blood, it's safe to assume that their family won't leave Provincetown without more tragedy.
Watch AHS: Double Feature on Wednesdays at 10 p.m. EST on FX.