Frances Conroy Is Ryan Murphy's Secret Weapon — Here Are All Her 'AHS' Characters Ranked
Now that we're at a pivotal moment in 'American Horror Story' history, it's time we rank the best Frances Conroy characters in 'AHS.'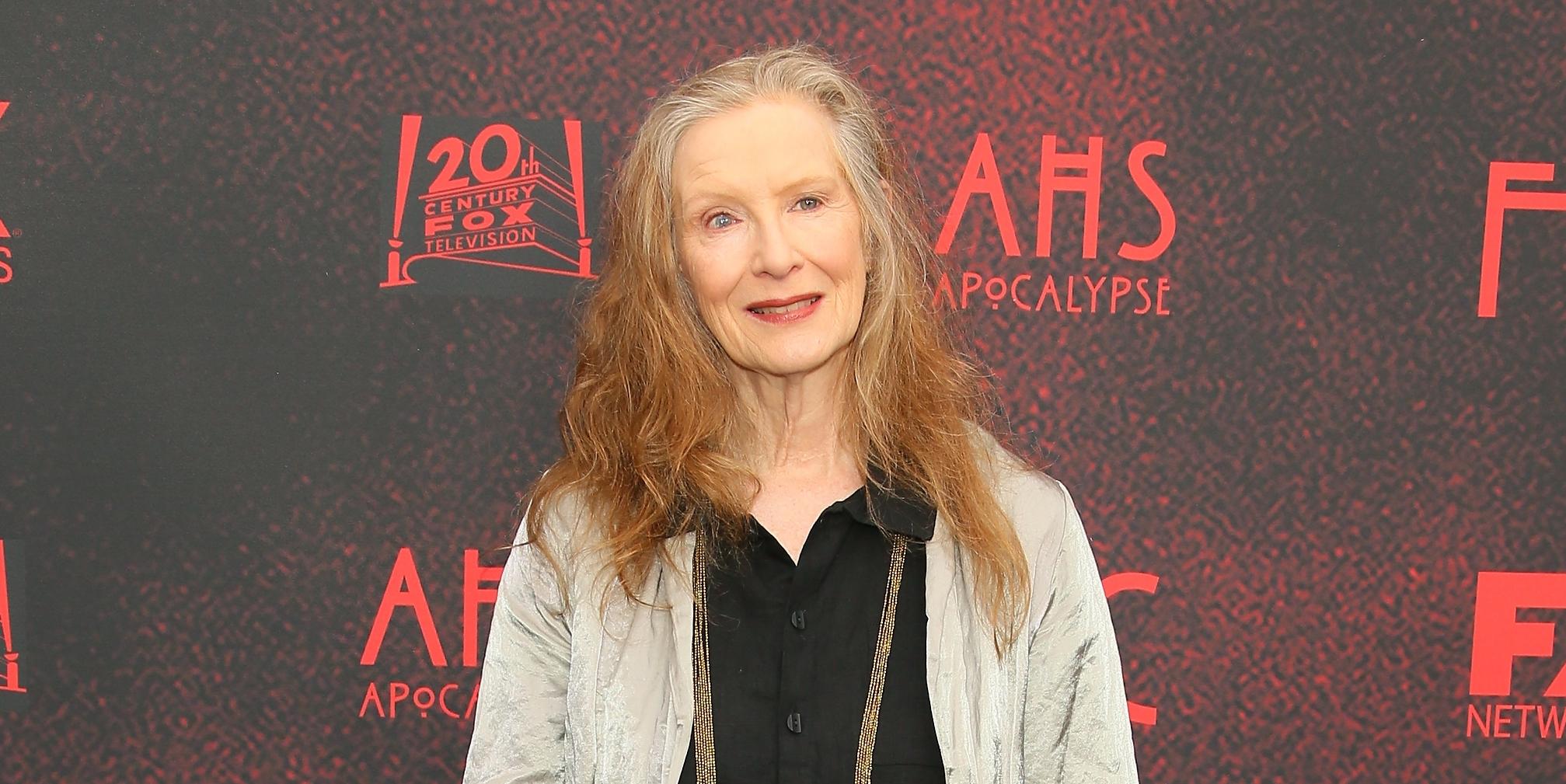 Season 10 of American Horror Story is already keeping fans on the edge of their seats. It's scary, engaging, surprising, and, most importantly, it features the one and only Frances Conroy. If Jessica Lange is the volcanic eruption of AHS, then Frances Conroy is its silent killer. Her performances are never too outlandish, yet she draws us in like a sweet-smelling poison.
Article continues below advertisement
Now that Frances is appearing in the tenth season of the series in her seventh role, it's about time we definitively rank her award-worthy performances. So far, she's been nominated for two Emmys for American Horror Story, although she has yet to win. Could Frances's turn as Belle Noire in American Horror Story: Double Feature finally win one for her? It might be her best AHS character yet.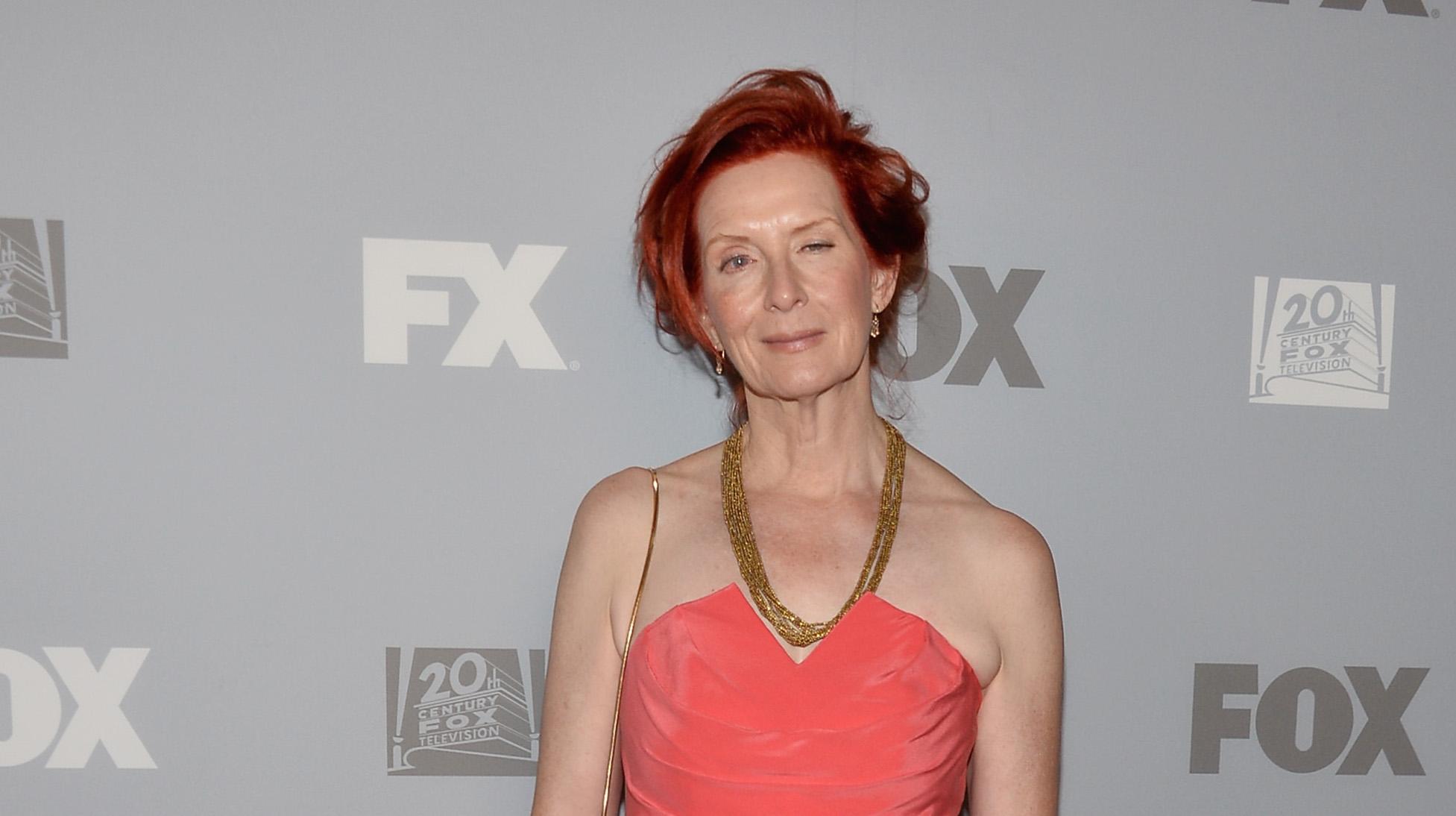 Article continues below advertisement
#7 — Bebe Babbitt, 'American Horror Story: Cult'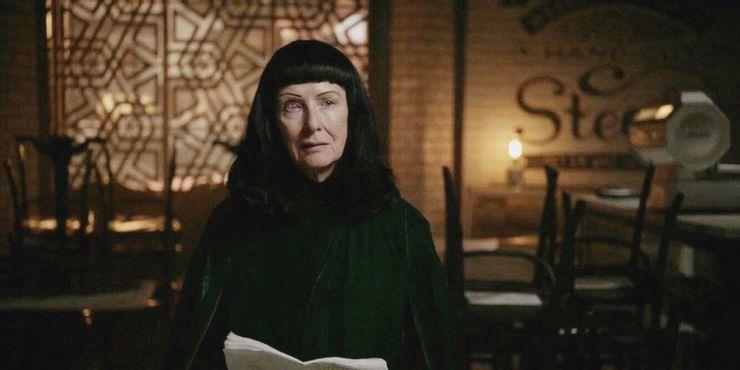 Frances Conroy as Bebe Babbitt was the right choice, but our biggest gripe here is that we just wanted more of her. She only had a two-episode arc, so we never truly got to know her ins and outs.
However, her speech to Evan Peters' Kai that drives him over the edge to bring about "feminist rage" is hard to forget. In a politically divided world, this too-radical feminist SCUM killer is terrifying in a new way, but not enough to live up to Frances's other performances.
#6 — Mama Polk, 'American Horror Story: Roanoke'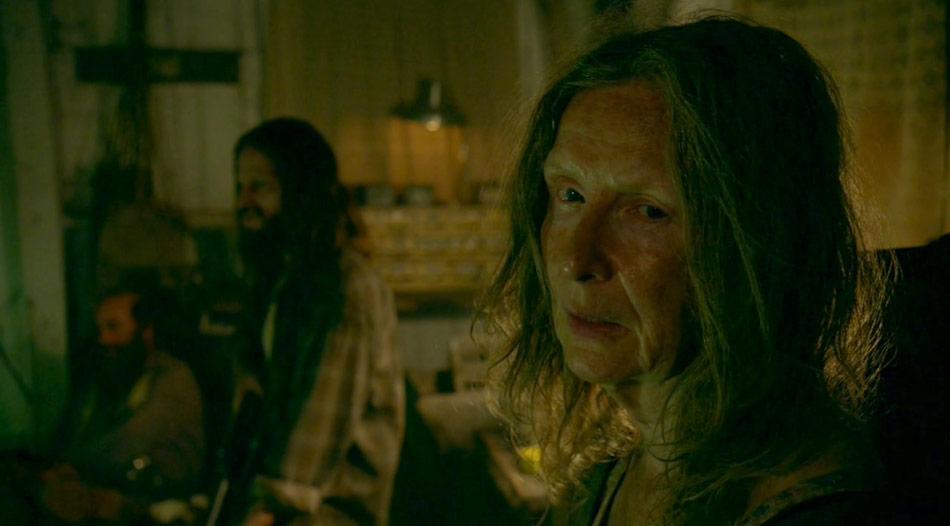 In another smaller appearance, Frances played the actress playing Mama Polk in the Roanoke reenactment, My Roanoke Nightmare, that we see in the first half of the AHS season.
Many fans, however, were disappointed that she wasn't playing the "real" Mama Polk, even though we know very little about the actress. On the flip side, Frances was unrecognizable in the role, which shows off what a true chameleon she is.
Article continues below advertisement
#5 — Shachath, 'American Horror Story: Asylum'
As Shachath, the Angel of Death, in American Horror Story: Asylum, Frances gives us a chilling yet emotional performance. Even though she's leading other characters to their deaths, she brings ineffable comfort with her bedside manner of morbidity. At the same time, she also plays the hallucinated cellmate of Sister Jude, so we see a wide range of Frances's acting chops in Asylum.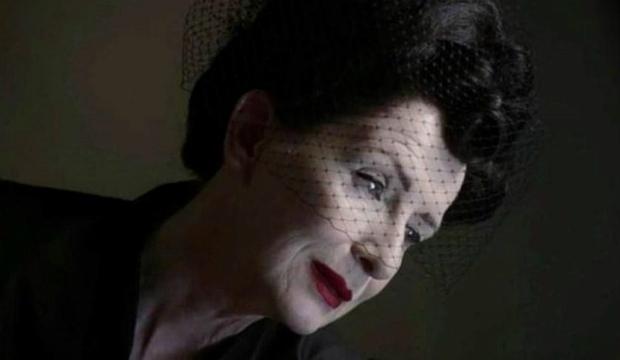 Article continues below advertisement
But we placed Shachath further down on the list of Frances's best characters because there are fewer layers needed to this character than others. While both haunting and soothing, Shachath is more two-dimensional, just by its very nature, than other characters that Frances plays in AHS.
#4 — Gloria Mott, 'American Horror Story: Freak Show'
Okay, hear us out. Some people aren't big fans of Gloria; that's okay by us. But we can't go without noticing how without Gloria, there would be no Dandy (Finn Wittrock). As opposed to a more two-dimensional character like Shachath, Gloria is many layers deep — she is loving and doting to her narcissistic son, and we have to believe this about her.
Article continues below advertisement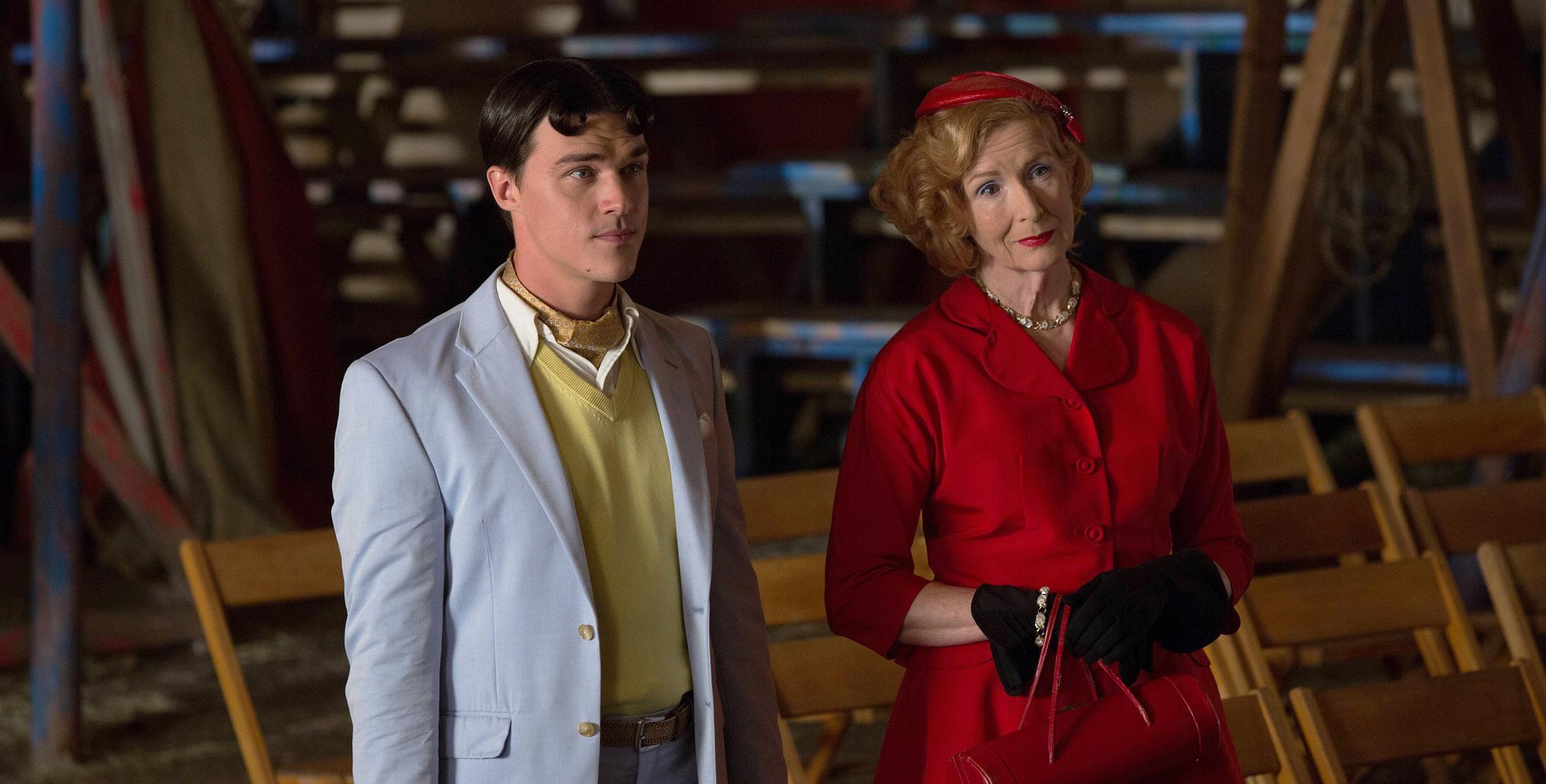 Although she's not in nearly enough episodes, Frances had to dig deep to pull out a mother who will go to any length to protect her son, only to end up on the wrong side of his ego.
Article continues below advertisement
#3 — Moira O'Hara, 'American Horror Story: Murder House' and 'Apocalypse'
Appearing in both Murder House and the crossover Apocalypse season, Frances brings us to whole new heights with the character Moira. Moira is the maid who attracts anyone with a wandering eye, and is played by both Frances Conroy and Alexandra Breckenridge. Moira is a tragic character who died all too soon thanks to Jessica Lange's Constance Langdon.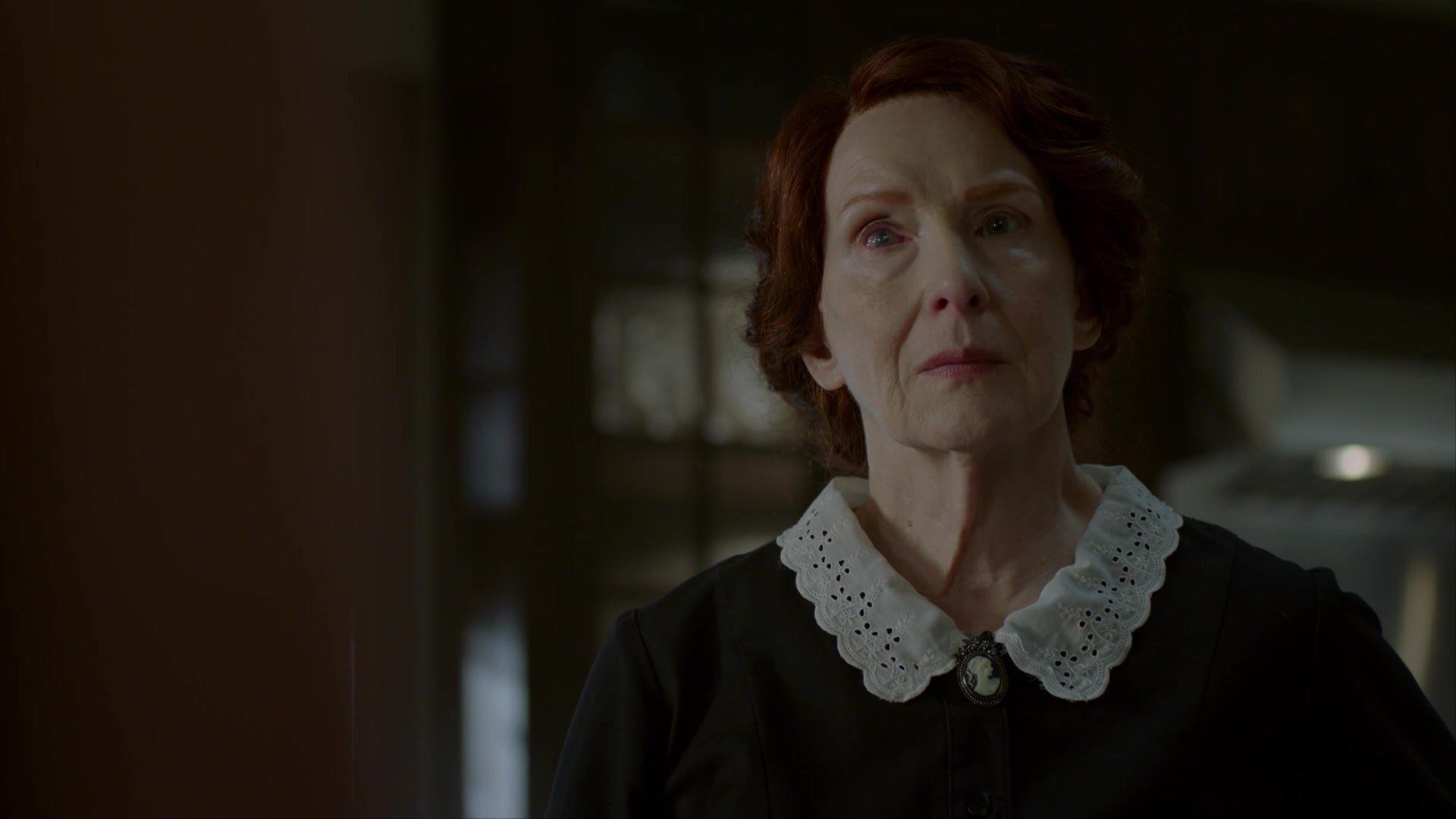 Article continues below advertisement
All she wants is to leave the house and die peacefully with her mother, but it seems that's too much to ask. Frances's performance as Moira was so touching and simultaneously disquieting that it earned her an Emmy nomination, but it's not quite her best role despite being one of her most iconic.
#2 — Belle Noire, 'American Horror Story: Double Feature'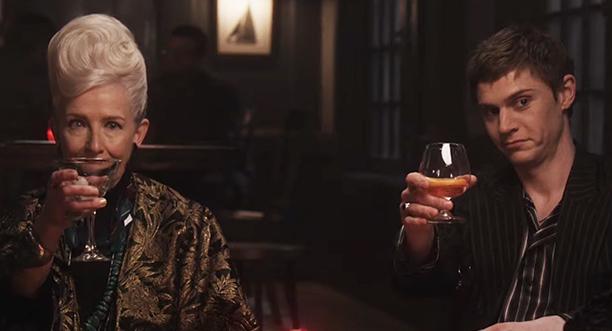 It might be too soon to tell, but Frances as Belle Noire is shaping up to be one of her best AHS roles yet. Belle's bloodlust and charm are a fun departure from Frances's more eerily quiet or completely off-the-rails roles.
The acclaimed romance writer is the perfect middle ground of both quirky and legitimately terrifying, and Frances Conroy plays her perfectly. We can't wait to see where she takes Belle Noire from here.
Article continues below advertisement
#1 — Myrtle Snow, 'American Horror Story: Coven' and 'Apocalypse'
Like Moira O'Hara, Frances appears as Myrtle Snow in two seasons, and is the perfect foil to Jessica Lange in both. The actresses have talked about how they play off each other and have a special relationship on-screen, but Jessica's roles tend to be much louder.
However, in Coven, Frances gets the chance to really let everything go with Myrtle to bring us some of the series' most iconic moments.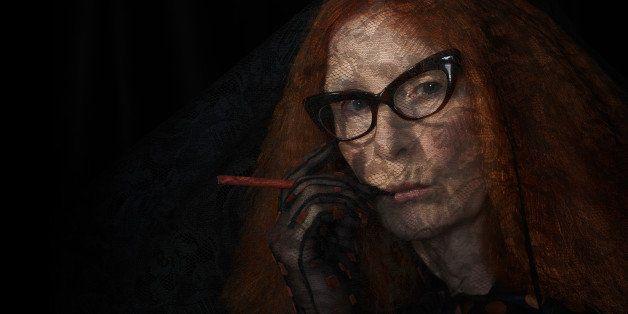 Article continues below advertisement
Coven isn't lauded for its horror, but for its storytelling, and Frances's Myrtle is the perfect example of that. She's the head of the witches' council, and we understand her motivations as jealousy of Jessica's Fiona Goode, but love her all the more for it. Plus, her dramatic death makes her character arc both surprising and satisfying, so we agree that her Emmy nomination here was well deserved.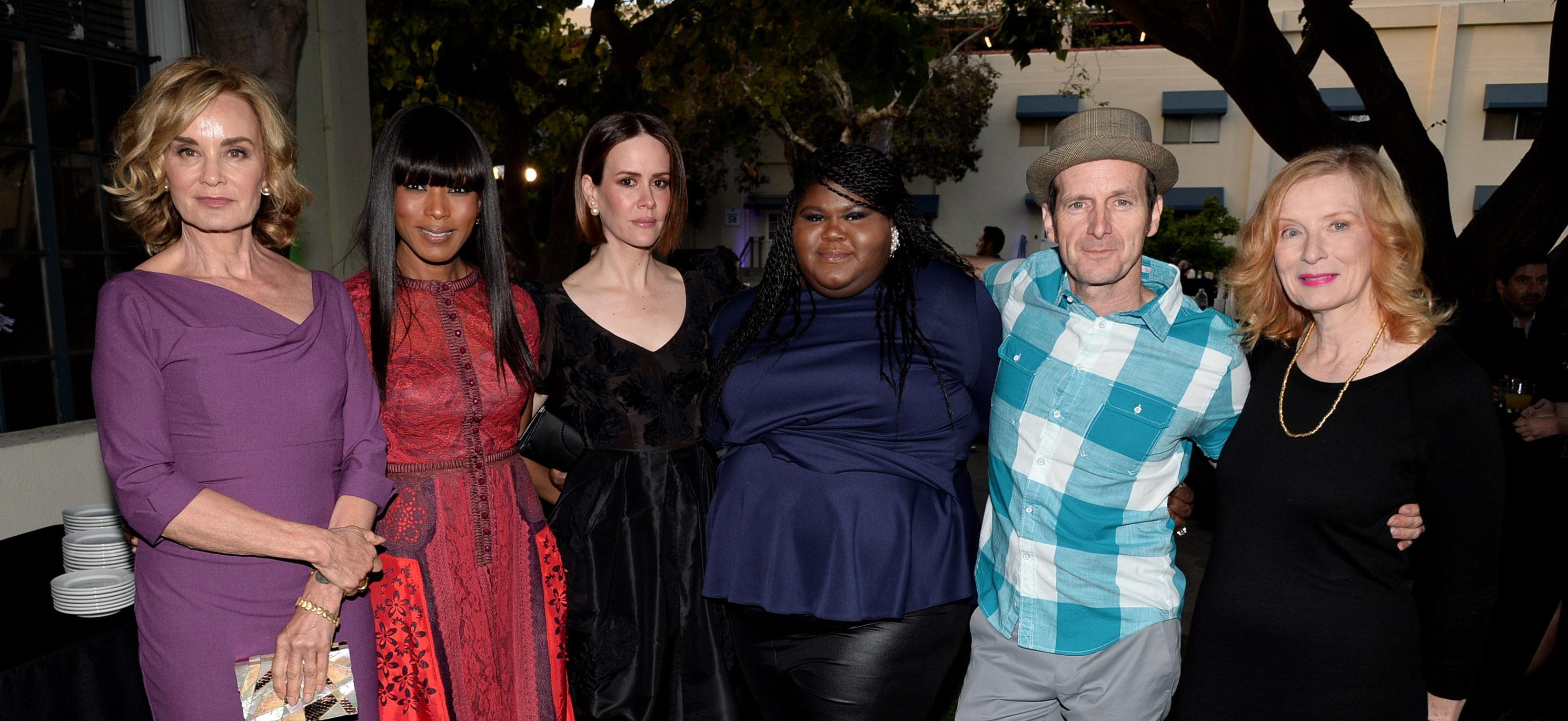 Article continues below advertisement
Like many of her American Horror Story castmates, Frances Conroy has had to stretch her acting chops to cover a wide range of roles. Co-creator Ryan Murphy even once told EW, "Maybe of all of [the actors], she's the one we require to do the most drastically different thing. She, every season, has done a different voice, a different physical look."
And after Sarah Paulson, Evan Peters, Lily Rabe, and Denis O'Hare, she's been in the most AHS episodes. Hopefully there will be more characters in the future to add to the list of Frances Conroy's best AHS characters.
New episodes of American Horror Story: Double Feature air every Wednesday at 10 p.m. on FX.