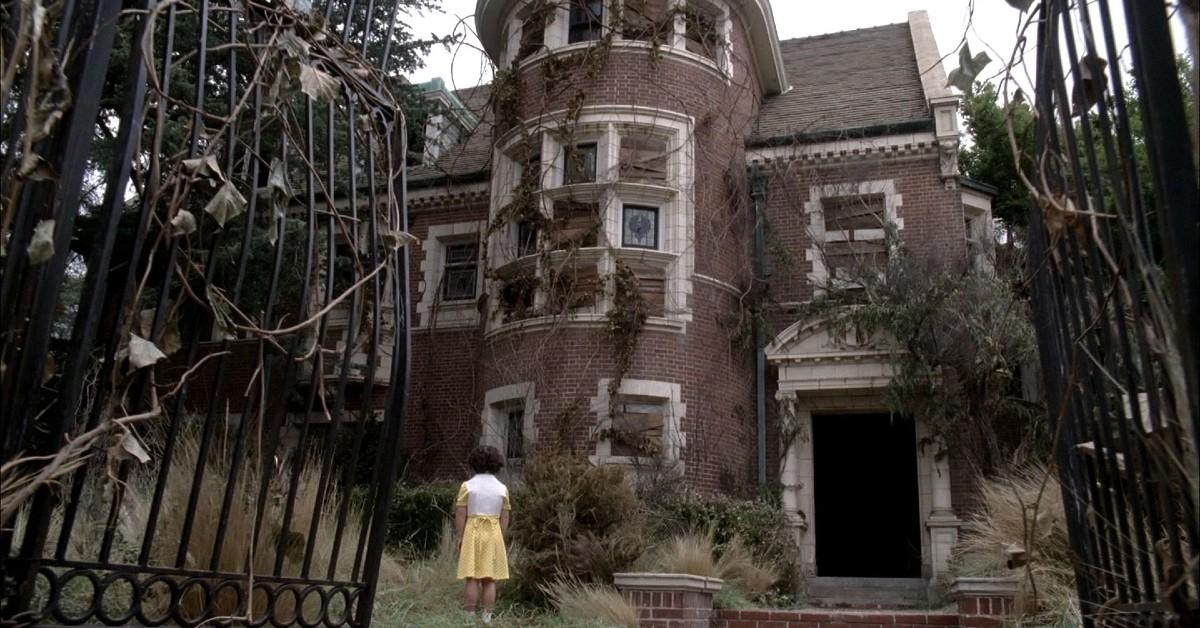 The History Behind the Rosenheim "Murder House" Mansion From 'American Horror Story' Is Surprisingly Normal
Since 2011, TV demigod Ryan Murphy and and Brad Falchuk's deliciously macabre FX anthology series, American Horror Story, has put style, drama, and gore on our small screens. From AHS: Asylum to AHS: Freakshow, stars like Jessica Lange (Cape Fear), Evan Peters (Mare of Easttown), Kathy Bates (Misery), and Angela Bassett (9-1-1) have shined in the most twisted of ways, but it's American Horror Story: Murder House that started it all.
Article continues below advertisement
Along with Jessica Lange and Evan Peters, Connie Britton (Nashville), Dylan McDermott (The Clovehitch Killer), and Taissa Farmiga (The Gilded Age) starred in the very first season, which sees strange happenings plague a stunning yet unsettling old mansion — aptly called the "Murder House." And it wasn't a beautifully crafted Hollywood set; the Murder House is a real LA-based mansion, deemed the Rosenheim Mansion.
Considering the Rosenheim Mansion pops up again and again in the AHS universe — in AHS: Apocalypse (specifically in the episode titled "Return to Murder House") and in spinoff series American Horror Stories — we thought we'd treat you with a little history lesson on the building itself.
Article continues below advertisement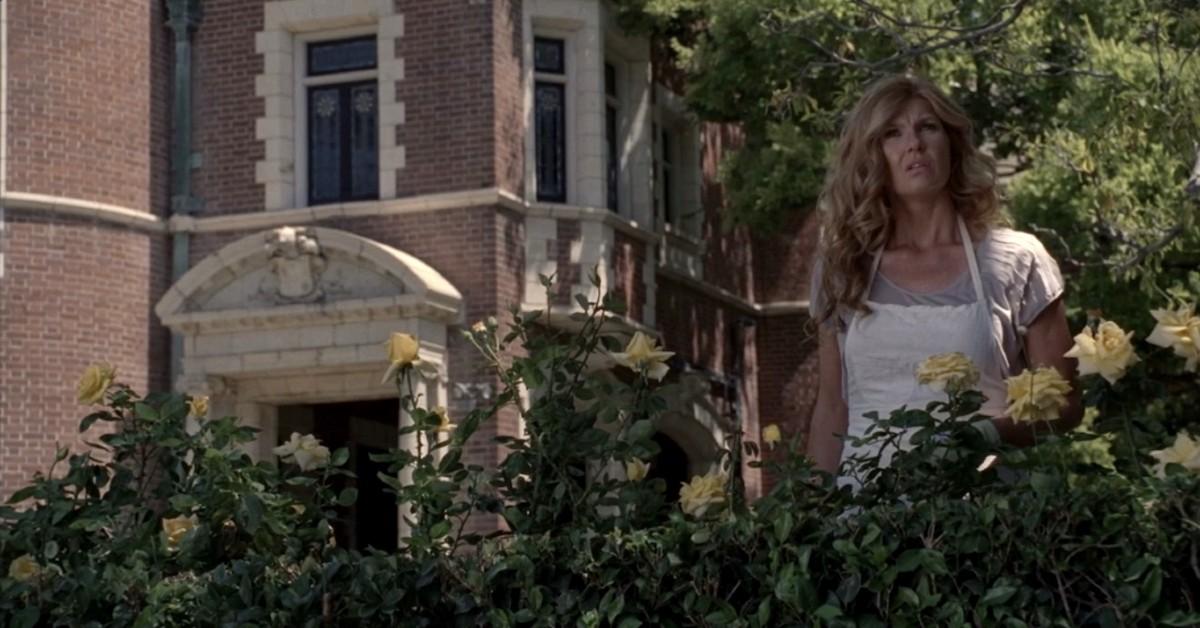 According to Newsweek, the Rosenheim Mansion features "six fireplaces, Italian brickwork, Peruvian Mahogany paneling, a recording studio, and a cathedral ballroom which was once a chapel." And Variety detailed that it boasts nine bedrooms and 4.5 bathrooms.
Article continues below advertisement
It was designed and built by German-American architect Alfred Rosenheim in 1902. With an address at 1120 Westchester Place, the enormous LA home was hailed a Historic and Cultural Landmark in 1999.
To clarify just how ritzy this house is, it's located in the Country Club Park neighborhood, which earned the lavish name Billionaire Row, per Atlas Obscura.
Not only has it become a beloved setting in the AHS universe, but the Rosenheim Mansion has also been featured in the likes of Alfred Hitchcock Presents, Bones, Buffy the Vampire Slayer, and Law & Order: SVU.
Article continues below advertisement
Can you visit the Rosenheim Mansion?
Technically ... if you want to give her a walk-by and quickly snag a pic, no one's going to stop you. Though we of course don't condone loitering. However, the property does not give tours. We know, what a bummer.
Article continues below advertisement
Actually, the whole "quickly snagging a pic" thing caused the current owners — who purchased the property for $3.2 million circa 2015 — to sue the previous owners for not letting them in on its iconic connection to AHS. And this is why it's important to keep up with pop culture, folks.
Its touristy nature apparently became such a problem that wild fans would try to trespass and even "attempt to break in." Do it for the TikTok? (Really, we do not condone this!)
Article continues below advertisement
According to Ranker, the mansion is occasionally open to vacationers who are looking to stay for $1,450 a night. And, as we can imagine, it's earned remarkable reviews.
"The house was fantastic: Full of history and carrying her scars and scratches from a long and eventful life with pride," one reviewer wrote of their Airbnb experience. "Beds, blankets and linens were top class, kitchen well equipped and our party of five made good use of it, both for relaxation and as an alternative meeting place with colleagues from Hollywood. If you are looking for something soulful, and do not expect everything to be brand new and shiny, this place is it."
So, would you stay the night in the Rosenheim "Murder House" Mansion?
Season 2 episodes of American Horror Stories air Thursdays on Hulu.