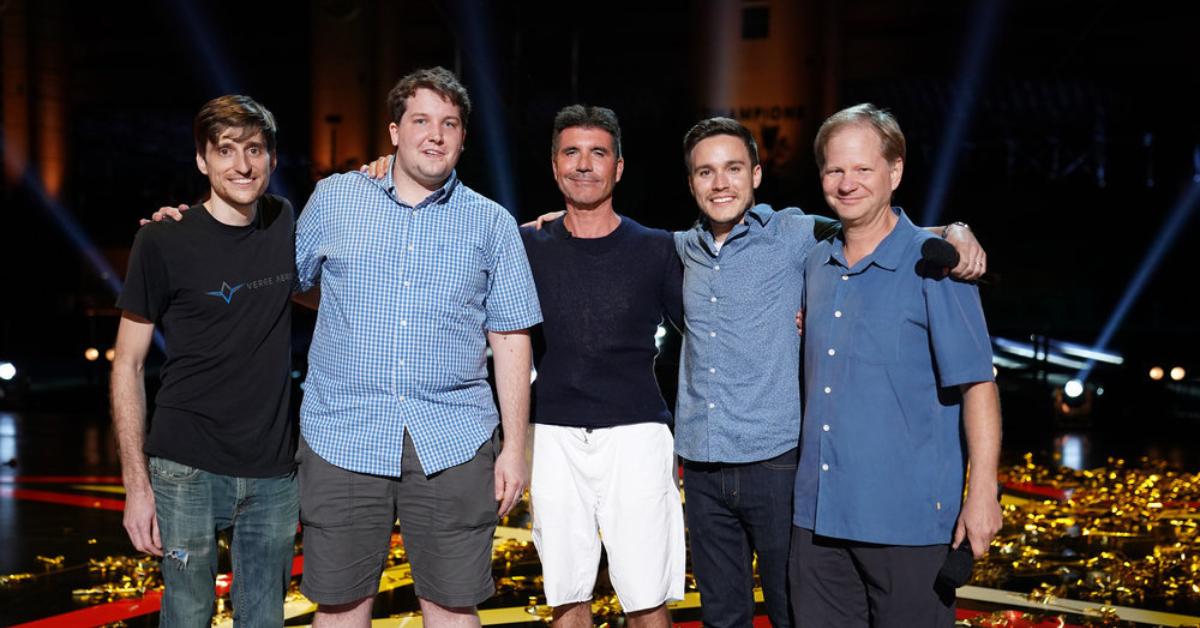 Meet the Engineers Who Won Over Simon Cowell in the Premiere of 'AGT: Extreme'
A grand prize of half a million dollars is on the line for the contestants on Season 1 of America's Got Talent: Extreme. The series premiered on Feb. 21, and auditions are officially underway. So far, viewers have been introduced to more than a dozen talented applicants, including a human cannonball and a couple of extreme cyclists. Among the contestants we've seen so far, there were a few who stole the show.
Article continues below advertisement
Along with Aaron Wheelz — the extreme wheelchair athlete who earned a Golden Buzzer from WWE star Nikki Bella — we met Verge Aero. The group of engineers lit up the AGT stage with a light show powered by drones. Following their audition, the engineers received rave reviews from an unlikely supporter.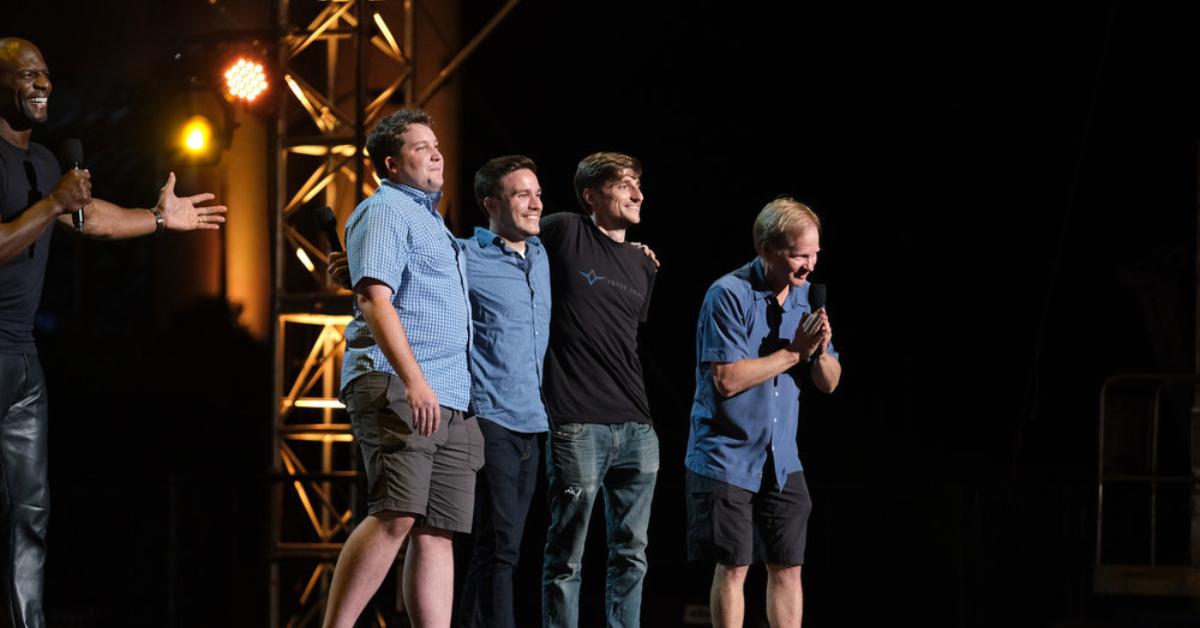 Article continues below advertisement
Drones stole the show in the 'America's Got Talent: Extreme' premiere.
Series creator Simon Cowell used to believe that drones were "the most annoying things on the planet." But that changed after Verge Aero's breathtaking performance of Coldplay's "A Sky Full of Stars."
The group's audition featured a total of 160 drones that did not disappoint the AGT: Extreme judges. "I mean, that was just sensational," Simon told the engineers. "I mean, look, there's so many ways to define the word extreme and I think this for me comes under spectacular. That's what we look for certainly on this show."
"I had a group called One Direction, and you're like No Direction. But that's kind of what I love about you," he jokes before giving Verge Aero his coveted Golden Buzzer.
Article continues below advertisement
According to Verge Aero, the aerial designs in their performance were the size of "a 30-story skyscraper." So, who are the engineers behind the light show?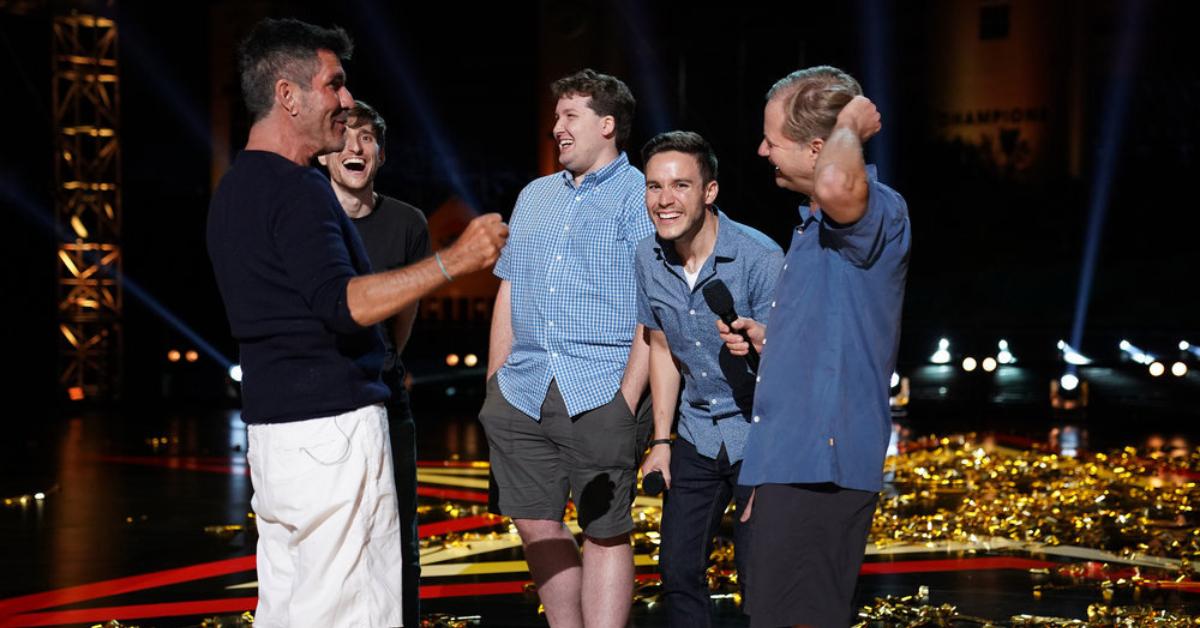 Article continues below advertisement
Meet the four men who make up Verge Aero.
According to the members of Verge Aero — Chris Franzwa, Anthony Merlino, Tony Samaritano, and Nils Thorjussen — their dream has been years in the making. Chris, Anthony, and Tony originally met while studying at Rowan University in Glassboro, N.J. However, it wasn't until later that they met Nils.
"Together, we wanted to create a new kind of light show with a swarm of drones… like high-tech fireworks. So over the course of the past five years, we've had to build this technology completely from scratch," Tony explains in the series premiere.
However, their vision came at the cost of their finances. Anthony shares, "We've had very little money coming in. Three of us had to move back in with our parents, but I think we're finally ready to show the world what we've got."
Article continues below advertisement
Nils adds that winning AGT: Extreme's grand prize could be the boost of capital the group needs to make their light shows available worldwide. "We don't have deep pockets. We are funded pretty much internally," Nils says.
"And that's why we're here. So winning would be incredible. It'd give us the resources to go out and hire more engineers so that we can be a worldwide phenomenon and make beautiful shows," he continues.
Tune in to see if Verge Aero makes it to the America's Got Talent: Extreme finale, Monday nights at 8 p.m. EST on NBC.