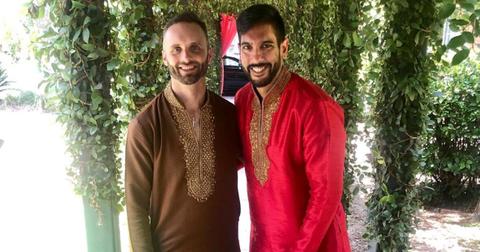 'Family Karma' Takes Cast Member Amrit Kapai Away From His Boyfriend
By Distractify Staff

Feb. 11 2021, Updated 2:21 p.m. ET
Bravo's new reality series, Family Karma, follows seven friends in Miami who all come from traditional, multigenerational Indian homes. After watching previews of the show, which premieres on March 8, we were immediately drawn to Amrit Kapai, a dashing 32-year-old helping to grow a branch of his Chicago law firm in South Florida.
But when the lawyer bid farewell to the Windy City, he also left behind his boyfriend, Nicholas. Needless to say, the distance proves to be a problem for Amrit and his longtime beau. Here's what we've learned about the duo's relationship.
Article continues below advertisement
Who is Amrit Kapai's boyfriend on 'Family Karma'?
According to Amrit's Bravo bio, Nicholas — whose Instagram account is currently private — comes from a conservative, Midwestern family. His LinkedIn states that he is a fifth grade dual language teacher with Chicago Public Schools. He received a B.A. in French and Spanish from Millikin University.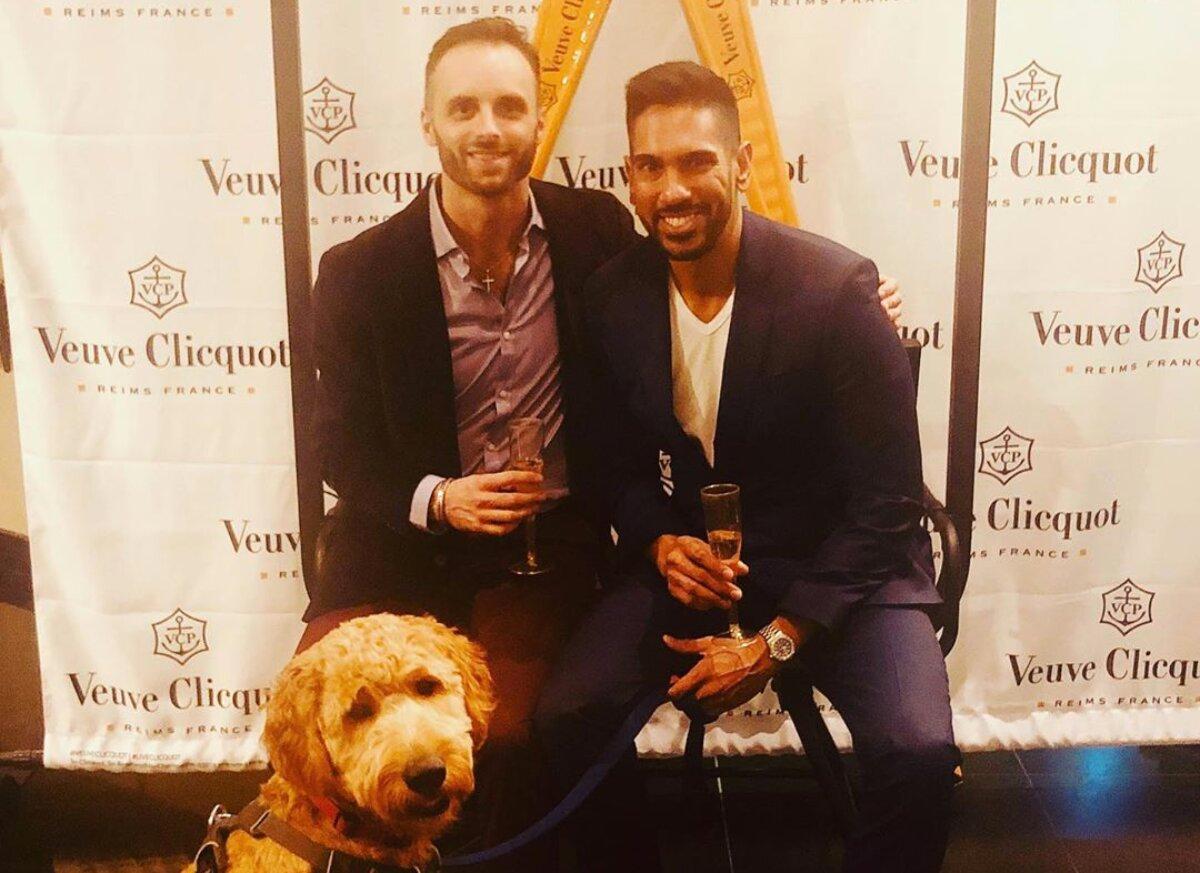 Article continues below advertisement
Given that he graduated college in 2004, Nicholas is most likely in his late 30s. He went on to receive a M.S. in Accounting from Western Michigan University and an M.A. in Spanish and TESOL (Teachers of English to Speakers of Other Languages) from New York University.
It's unclear when the couple started dating, but Nicholas appears in Amrit's very first Instagram photo from December 2012. The pair isn't big on PDA, but Amrit did celebrate his S.O.'s birthday in June 2018, writing, "A very happy birthday to this special one."
It should be noted that the two are also the proud parents of an adorable dog named Theo K, who, of course, has his own Instagram account. Based on a post from Amrit, it looks like we'll be seeing the photogenic pup on Family Karma!
Article continues below advertisement
Amrit didn't come out to his parents until he was 25.
The associate attorney told his mom and dad that he was gay after a night of drinking, and though they initially struggled to accept his homosexuality, the trio is now incredibly close. Amrit is even staying with his parents while he's down in Miami.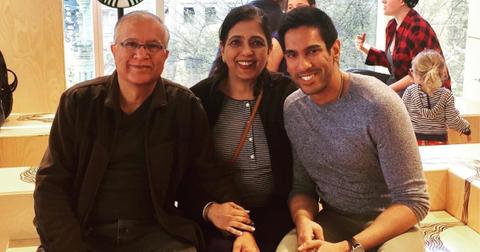 Article continues below advertisement
"Indian families live together. So you have mom, dad, grandmother, maid, maid's mom," he shares in a trailer for Family Karma. The proud son frequently posts pictures of his parents on social media, captioning one "My everything," and another "Happy anniversary to my two life pillars."
Family Karma is making history as the first U.S. docuseries to feature an all-Indian cast. "Growing up, people would always ask me, 'Name a famous Indian-American actor,' and I never saw any Indians in mainstream media growing up," Amrit's co-star, Vishal Parvani, recently told The Daily Dish.
"Seeing people of your culture on mainstream media, it definitely affects how other people view them, as well as how you view yourself. So I am very excited to see how we're progressing because representation definitely matters, and showing these cultures that are different but beautiful and relatable, it's super exciting," he added.
The first season of Family Karma airs Sundays at 9 p.m. ET on Bravo.