Amrit Kapai's Boyfriend, Nick Kouchoukos, Has a Key Role on Season 2 of 'Family Karma'
Who is Amrit Kapai's boyfriend on 'Family Karma'? The couple is reunited (and living together!) on Season 2 of the Bravo series. Details.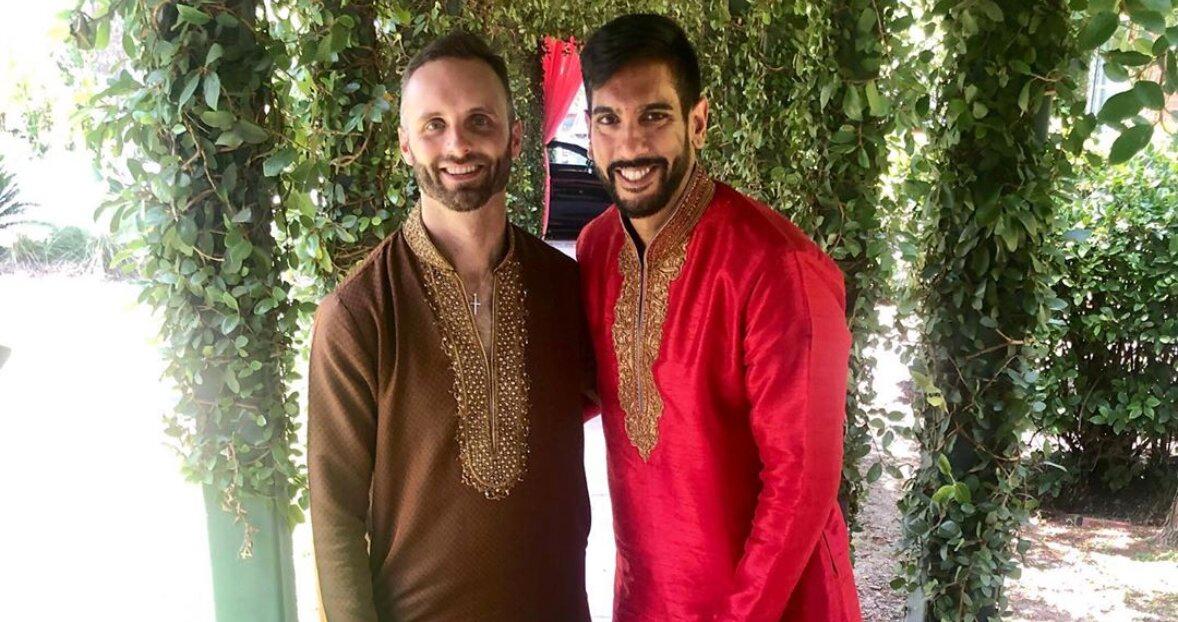 The Bravo reality series, Family Karma, follows a group of friends in Miami who all come from traditional, multigenerational Indian homes. One star who has been stealing the screen since Season 1 is Amrit Kapai, a dashing 34-year-old who is helping to grow a branch of his Chicago law firm in South Florida.
But when the lawyer bid farewell to the Windy City after seven years, he left behind his boyfriend, Nicholas "Nick" Kouchoukos.
Article continues below advertisement
The two tried long-distance dating in Season 1, and fans worried that it could come between them. Because of the COVID-19 pandemic, Nick was able to move in with Amrit in Miami, and the pair is stronger than ever on Season 2.
As Amrit continues to contemplate proposing to his beau on the show, we're set to fill you in on Nick's background.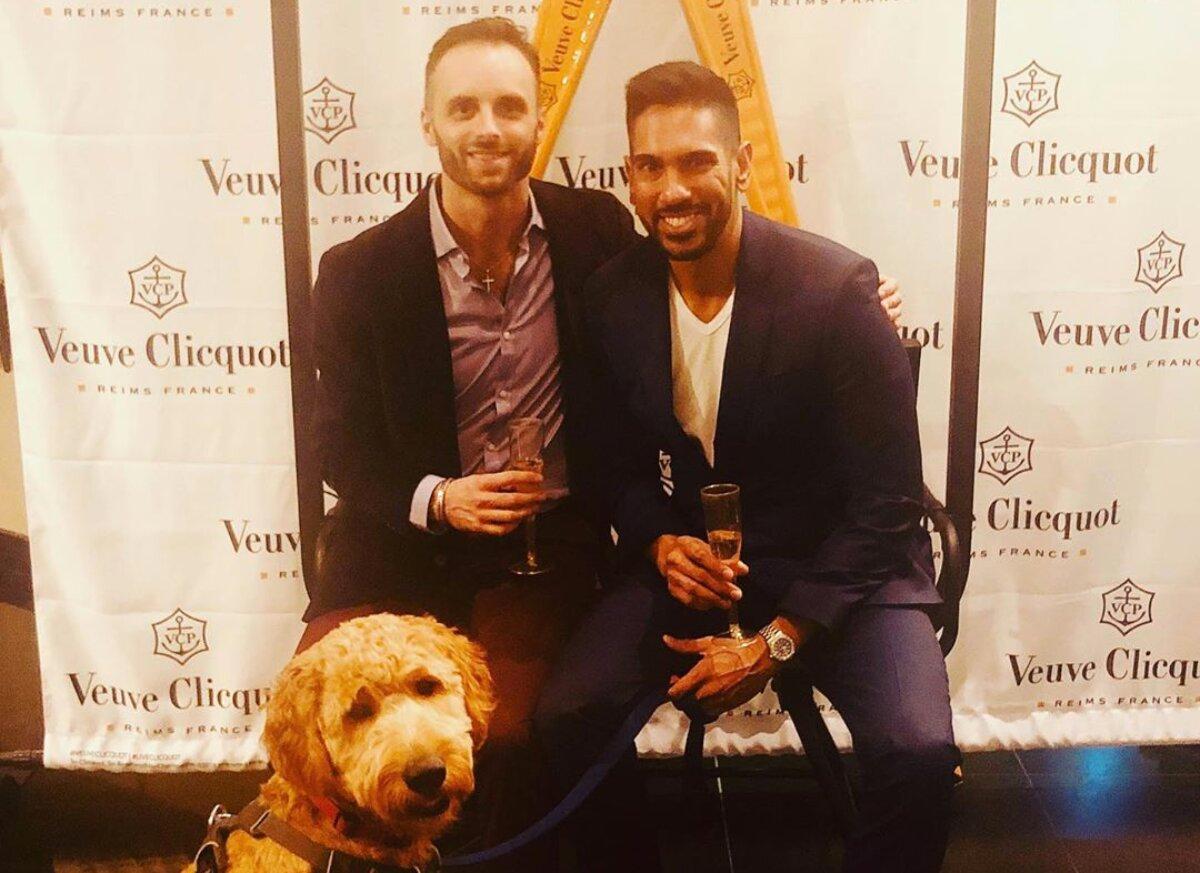 Article continues below advertisement
Who is Amrit Kapai's boyfriend on 'Family Karma'?
According to Amrit's Bravo bio, Nick comes from a conservative, Midwestern family. His LinkedIn states that he is a fifth grade dual language teacher with Chicago Public Schools, and he taught remotely during the pandemic. He received a B.A. in French and Spanish from Millikin University.
Given that he graduated college in 2004, Nicholas is most likely in his late 30s. He went on to receive a M.S. in Accounting from Western Michigan University and an M.A. in Spanish and TESOL (Teachers of English to Speakers of Other Languages) from New York University.
Article continues below advertisement
On Season 2, Amrit notes that he's been dating Nick for nine years and the two did move in together to a Miami high-rise in 2020. Nick appears in Amrit's very first Instagram photo from December of 2012, which wasn't long after the two began seeing one another. The pair isn't big on PDA, but Amrit did celebrate his S.O.'s birthday in June 2018, writing, "A very happy birthday to this special one."
Article continues below advertisement
It should be noted that the two are also the proud parents of an adorable dog named Theo K, who they joke takes up their entire studio apartment in Miami. Of course, Theo has his own Instagram account.
While Amrit wants to propose to Nick on Family Karma Season 2, there's no indication online yet that the two are engaged. They are still posting photos together, however, so Amrit and Nick are still a happy couple.
Amrit didn't come out to his parents until he was 25.
The associate attorney told his mom and dad that he was gay after a night of drinking (which he confirms on Season 2 was the night of his law school graduation), and though they initially struggled to accept his homosexuality, the trio is now incredibly close. Before he moved in with Nick, Amrit had been staying with his parents in Miami.
Article continues below advertisement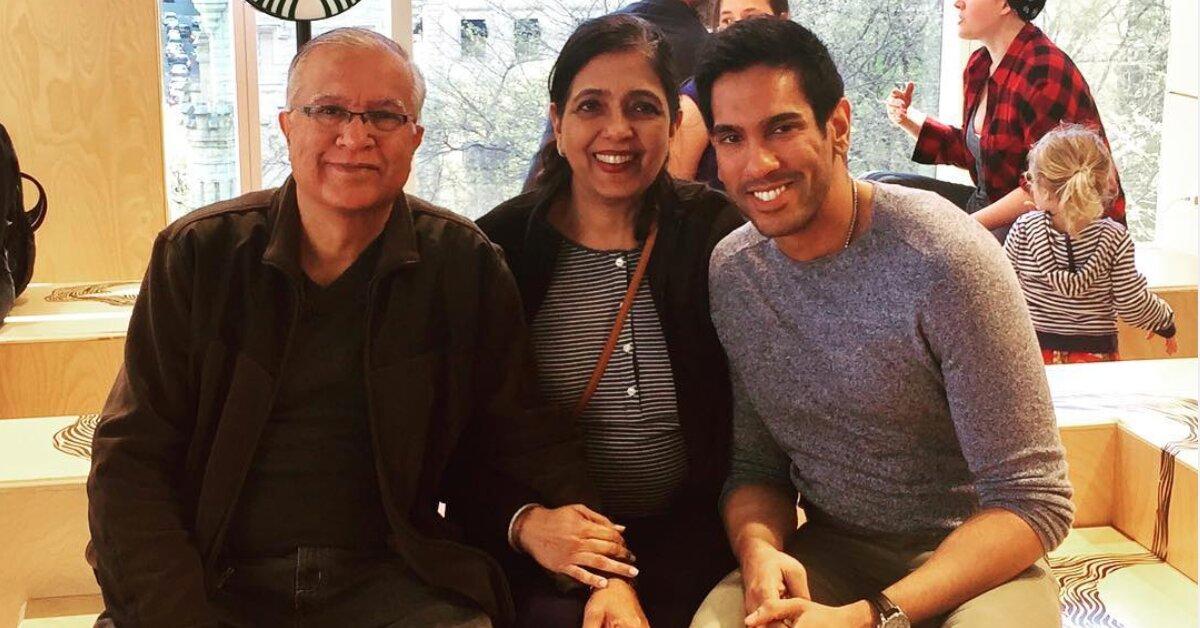 "Indian families live together. So you have mom, dad, grandmother, maid, maid's mom," he says during Season 1 of Family Karma. The proud son frequently posts pictures of his parents on social media, captioning one "My everything," and another "Happy anniversary to my two life pillars."
Family Karma airs on Wednesdays at 9 p.m. ET on Bravo.