Amy Coney Barrett's Sister Talks Judge's Faith Being a "Non-Issue"
Who are Amy Coney Barrett's siblings? The Supreme Court Judge nominee is the eldest of seven children. Here's what you need to know.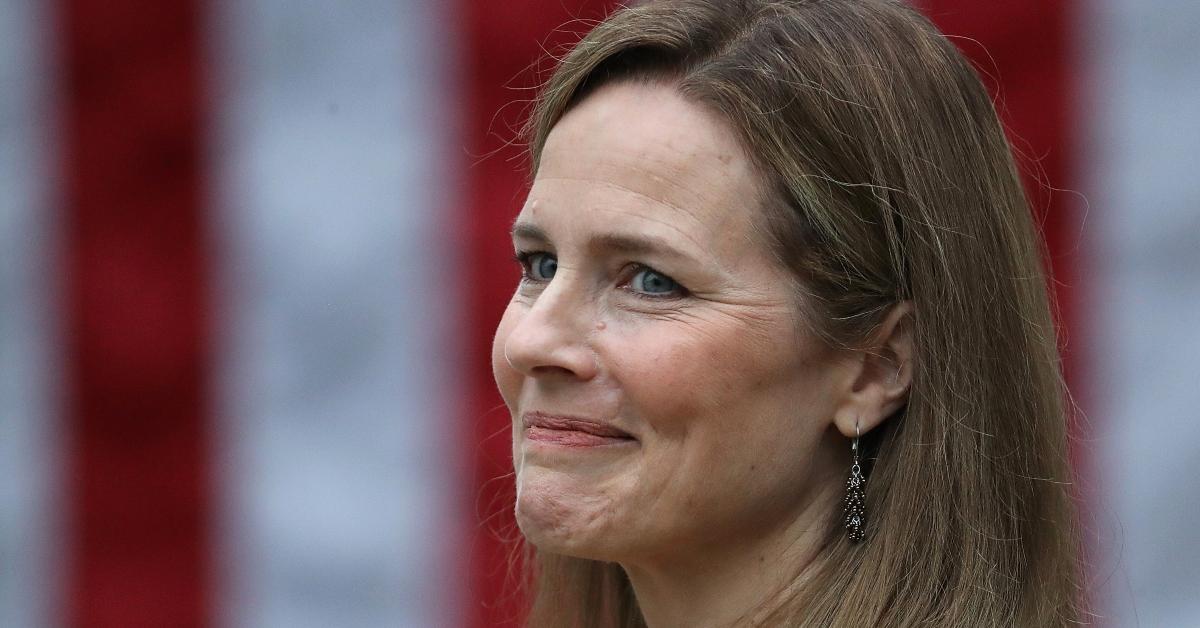 Following the death of Ruth Bader Ginsburg, President Donald Trump nominated judge Amy Coney Barrett for the U.S. Supreme Court.
"The President has asked me to become the ninth justice, and as it happens, I'm used to being in a group of nine — my family," she said during her speech at the White House's Rose Garden on Sept. 26. "My family includes me, my husband Jesse, Emma, Vivian, Tess, John Peter, Liam, Juliet, and Benjamin."
Article continues below advertisement
And, Judge Barrett is used to growing up in a large family as she is the eldest of seven. Keep reading to find out more about her siblings.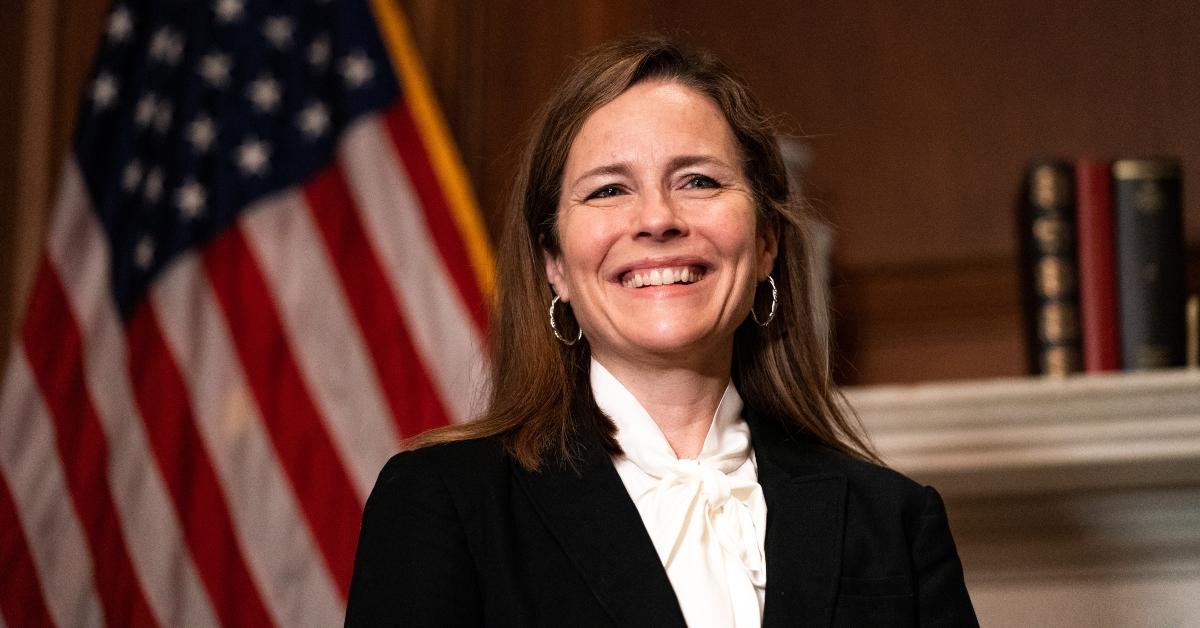 Article continues below advertisement
Amy Coney Barrett's sister Megan Edwards spoke about her sister's faith.
Judge Barrett's younger sister Megan Edwards spoke with 16 News Now about growing up in a full household. "Seven children, you can say crowded, although it never felt like it was crowded. It was fun," she said.
Additionally, Edwards spoke to The Story about her sister's religion.
"Amy is a person of faith. She prays," she said. "Every day, she and her family go to church together. But I think it's also important to realize that people all across America also are people of faith and also go to church. And to me, I think this is a non-issue."
Adding, "She's been very clear that she will be able to do her job and will apply the Constitution how it is, and not impart her own opinions and her own beliefs."
Article continues below advertisement
Edwards spoke highly of her sister, telling the outlet why there is "no better person for the job." She continued, "I think for her to have the courage to put herself out there in front of the country — frankly, the world — and have her own personal beliefs examined and criticized, I admire her."
Article continues below advertisement
Judge Amy Coney Barrett is not only one of seven siblings. She's a mom of seven.
"Our children obviously make our life very full. While I am a judge, I'm better known back home as a room parent, carpool driver, and birthday party planner," she said about raising seven children. "When schools went remote last spring, I tried on another hat."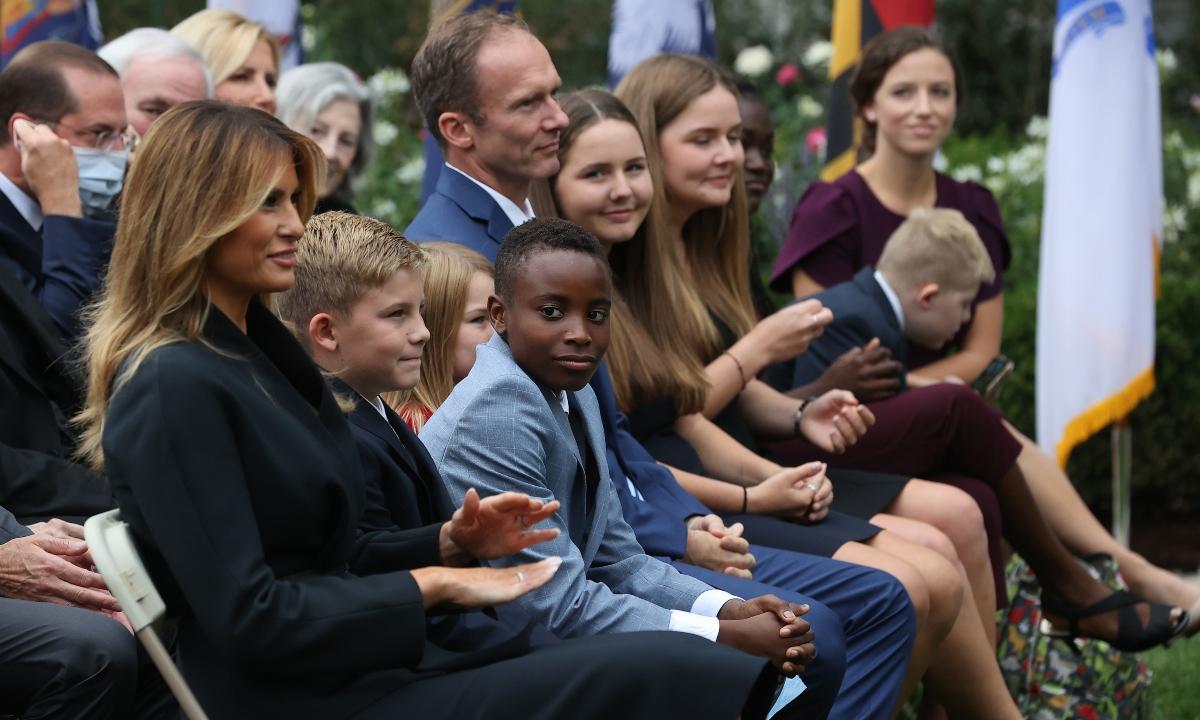 Article continues below advertisement
She continued, "Jesse (Barrett's husband) and I became co-principals of the Barrett E-Learning Academy. And yes, the list of enrolled students was a very long one. Our children are my greatest joy, even though they deprive me of any reasonable amount of sleep."
Additionally, two of Barrett's children are adopted. During her speech, she talked about her adoptive children, saying, "Vivian and John Peter, as the President said, were born in Haiti and came to us five years apart when they were very young."
She added, "And the most revealing part about Benjamin, our youngest, is that his brothers and sisters unreservedly identify him as their favorite sibling."