Amy Grant Appears at the 2022 Kennedy Center Honors Following Tragic Bicycle Accident
In the summer of 2022, Amy Grant was in a tragic bike accident. What happened? She recently appeared at the Kennedy Center 2022 Honors.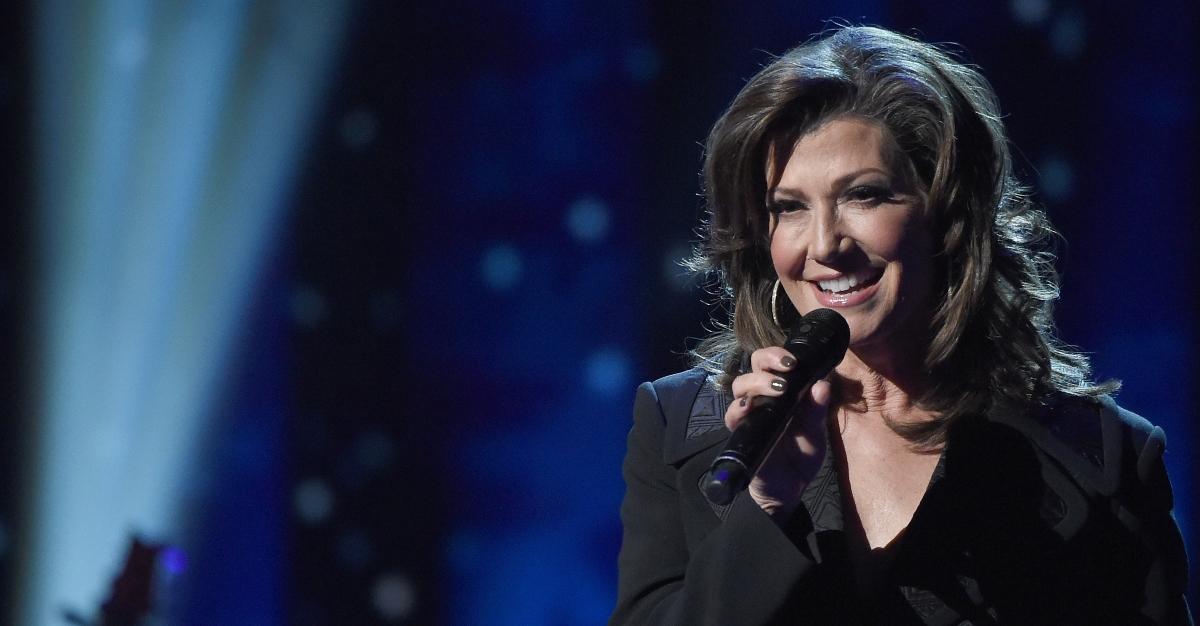 The queen of contemporary Christian pop is now a 2022 Kennedy Center Honoree. Amy Grant, a Grammy award-winning singer-songwriter, became the first musician in her genre to receive the annual honor for those who have shaped American culture with their performing arts contributions — and it's airing tonight on CBS.
Article continues below advertisement
Grant's appearance at the 2022 Kennedy Center Honors marks a triumphant milestone in a period peppered by tragic accidents and health scares. Luckily, the "Baby, Baby" singer is the picture of resilience. Keep reading to learn more about the events leading up to tonight's historic event.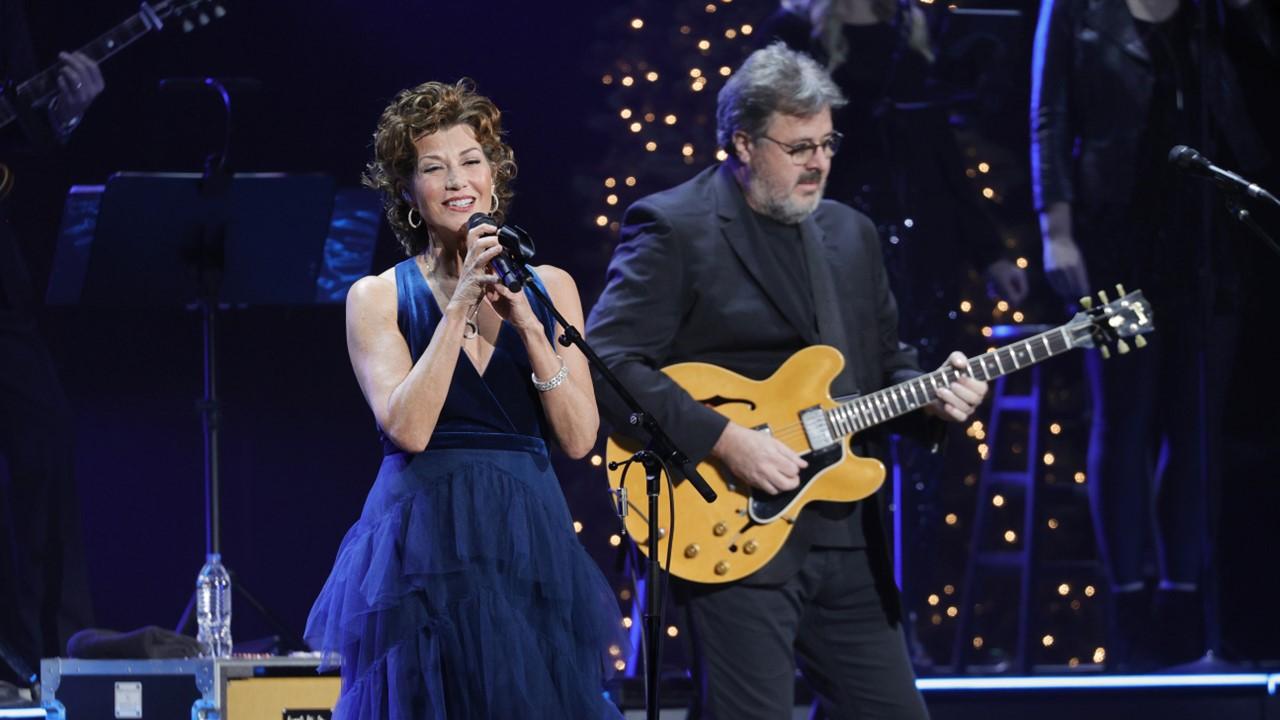 Article continues below advertisement
Amy Grant struck a pothole while riding her bicycle in Nashville this summer.
On July 27, Amy was rendered unconscious for 10 minutes after falling during a bicycle ride near Harpeth Hills Golf Course with friends in Nashville, Tenn. After hitting a pothole, Grant suffered a concussion and multiple cuts and abrasions.
"When she hit the pothole she was thrown from her bike and hit her head hard," a rep for Grant told Billboard in August. "[She] was knocked out for about 10 [minutes] before being transported to the hospital by ambulance."
Article continues below advertisement
Despite wearing a helmet at the time of the accident, Grant wasn't able to recall the following weeks because of the severity of her concussion. "I don't remember the wreck. I don't remember the weeks right after that," the singer said.
According to Amy's media representative, she spent two nights at the Vanderbilt University Medical Center to receive treatment for the injuries sustained. Following the fall, doctors ordered Grant to spend ample time at home to rest and recover.
Because of the tragic bicycle accident, Grant canceled several August concerts and her fall tour.
Article continues below advertisement
Amy Grant's bicycle accident wasn't the only health scare she has had in recent years.
Grant's bicycle accident came two years after she underwent open-heart surgery for a birth defect. During a heart checkup in 2020, Grant's doctors discovered she had PAPVR (partial anomalous pulmonary venous return), which the Mayo Clinic says occurs when "some of the blood vessels of the lungs attach to the wrong place in the heart."
According to the singer's Twitter statement, she had been "completely asymptomatic," but is forever grateful that her cardiologist was able to detect the defect in time.
Article continues below advertisement
Amy Grant's husband and daughter paid tribute to the singer-songwriter during a concert in Nashville.
Vince Gill, a Grammy award-winning country singer, addressed his wife's accident during his four-night residency at Nashville's Ryman Auditorium in August. During his performance, he invited his and Grant's daughter Corinna to the stage to sing "When My Amy Prays," swapping out the chorus lyrics to "when my mama prays."
"We haven't been doing [this song] much," Gill said in a video on Grant's Facebook page. "But because of her accident and everything she's been going through we've been thinkin' a lot about her. I thought how sweet it would be for her youngest to sing the song I wrote for her."
Article continues below advertisement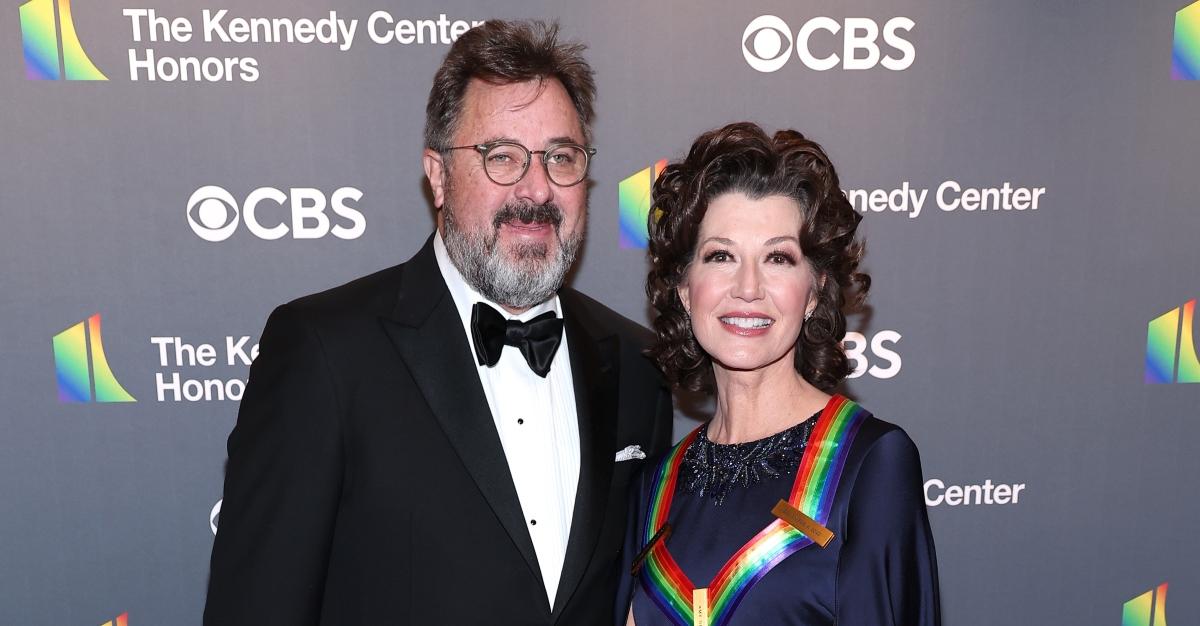 Amy Grant is back and better than ever after several months of healing at home.
Amy made her grand return to music three months after her bicycle injury. Last month, the Grammy award-winning artist began her Christmas tour in Memphis, Tenn. with Michael W. Smith. "After a season of healing at home, it was good to be back on stage with Michael W. Smith, Michael Tait, and my musical family," Grant wrote on Instagram.
"Thank YOU for your many prayers over the last few months and as my healing continues. I hope to see some of your familiar faces in the audience over the next few weeks. Xo."
Amy's Christmas tour ended on Dec. 9 but didn't stop there. The Christian pop singer then kicked off a 12-date residency with husband Vince Gill at the Ryman Auditorium in Nashville, Tenn.
The Kennedy Center Honors air on Dec. 28 at 8 p.m. EST on CBS.