What Happened to Amy Grant? Husband Vince Gill Shares an Update Following Her Bike Accident
What happened to Amy Grant? The gospel singer had open heart surgery in 2020 and was involved in an accident in July 2022.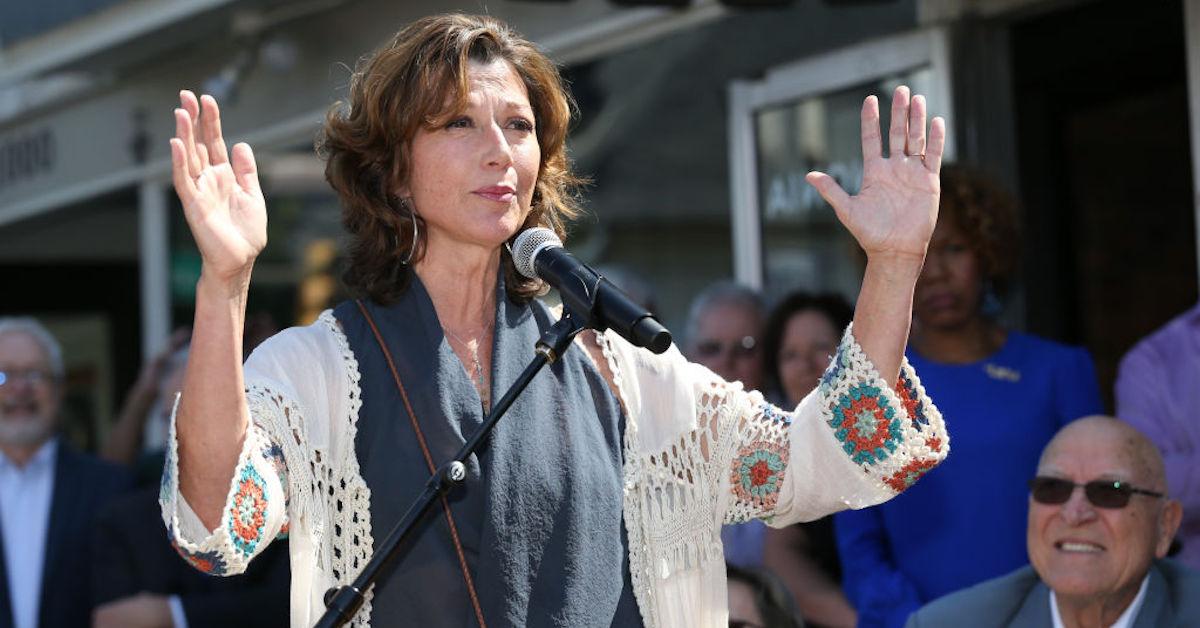 Gospel singer Amy Grant has been flying about under the radar for the past several years, and it appears health issues may have been a big reason for her hiatus from recording new music. In 2020, Amy posted an update to Instagram revealing a life-saving scar on her chest. Two years later, she was involved in an accident that left her hospitalized.
What happened to Amy? The singer's husband, country star Vince Gill, recently gave an update.
Article continues below advertisement
What happened to Amy Grant? She had open heart surgery in June 2020.
The "Every Heartbeat" singer had a condition known as partial anomalous pulmonary venous return (PAPVR), a birth defect that occurs when the veins that supply blood to the heart enter the right atrium instead of the left atrium. This means that oxygen-rich blood is returned to the heart, which can force it to dilate.
This can cause arrhythmia and pulmonary hypertension, according to UWHealth. Though many people with PAPVR experience no symptoms, it can cause shortness of breath and poor oxygenation of the blood circulating throughout the body.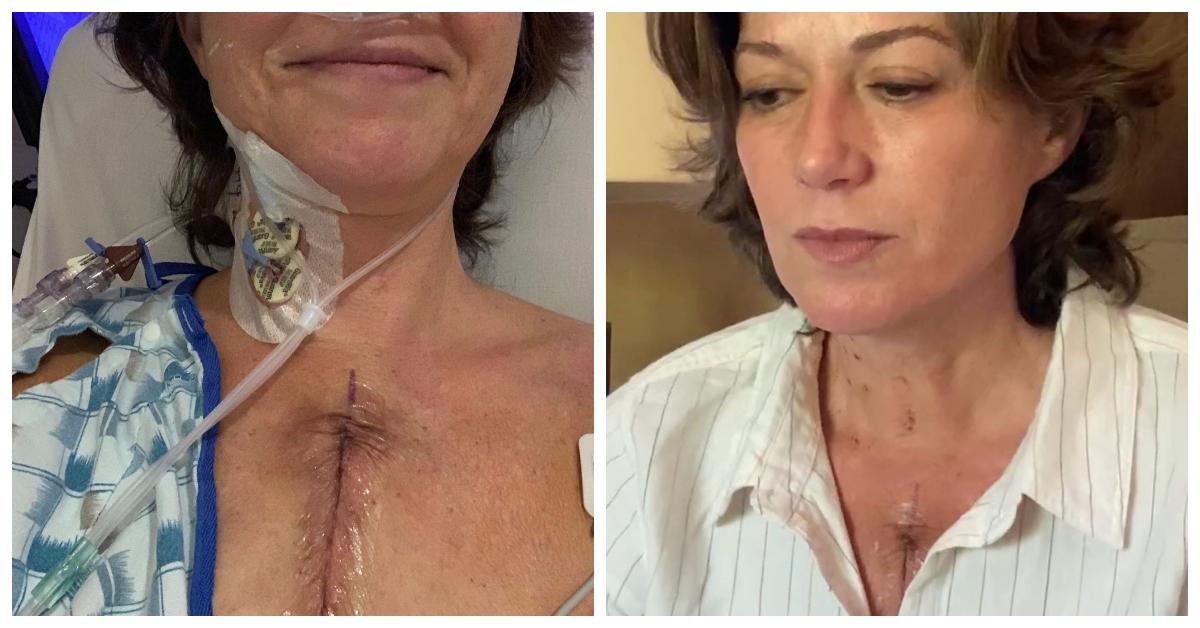 Article continues below advertisement
While Amy has had the condition since birth, it seems it only became a problem in June 2020 when she was forced into needing "an unanticipated open-heart surgery" to correct the defect. Thankfully, Amy made a recovery, which she considers "miraculous."
The singer credited the prayers she felt from her supporters for helping her recuperate.
"I feel like I've been given a second chance," she said. "It feels like this crazy kaleidoscope that started 30 years ago that's just brought into focus the gift of gratitude, joy for the gift of each other, joy for music."
Article continues below advertisement
Amy first made the public aware of her heart condition in February 2020, which is Heart Health Awareness Month. While at the time she reported that she was completely asymptomatic, it appears that either changed or she suffered another complication that required surgical intervention.
While the surgery took Amy out of commission for a bit, the singer gave an update on her condition a year later. She revealed in February 2021 on Good Morning America that she felt "fantastic."
"I just have this feeling like this is going to be the best year yet. I love it," she said on the show.
During the program, she sang "Every Heartbeat" to raise awareness for heart health, especially in women, encouraging them not to put their health "on the back burner."
Article continues below advertisement
Two years after her open-heart surgery, Amy Grant had an accident that landed her in the hospital once again.
On July 27, 2022, Amy, 61, was involved in a bicycle accident, Fox News reported. The singer was treated for abrasions and cuts after she fell while riding her bike with a friend in Nashville.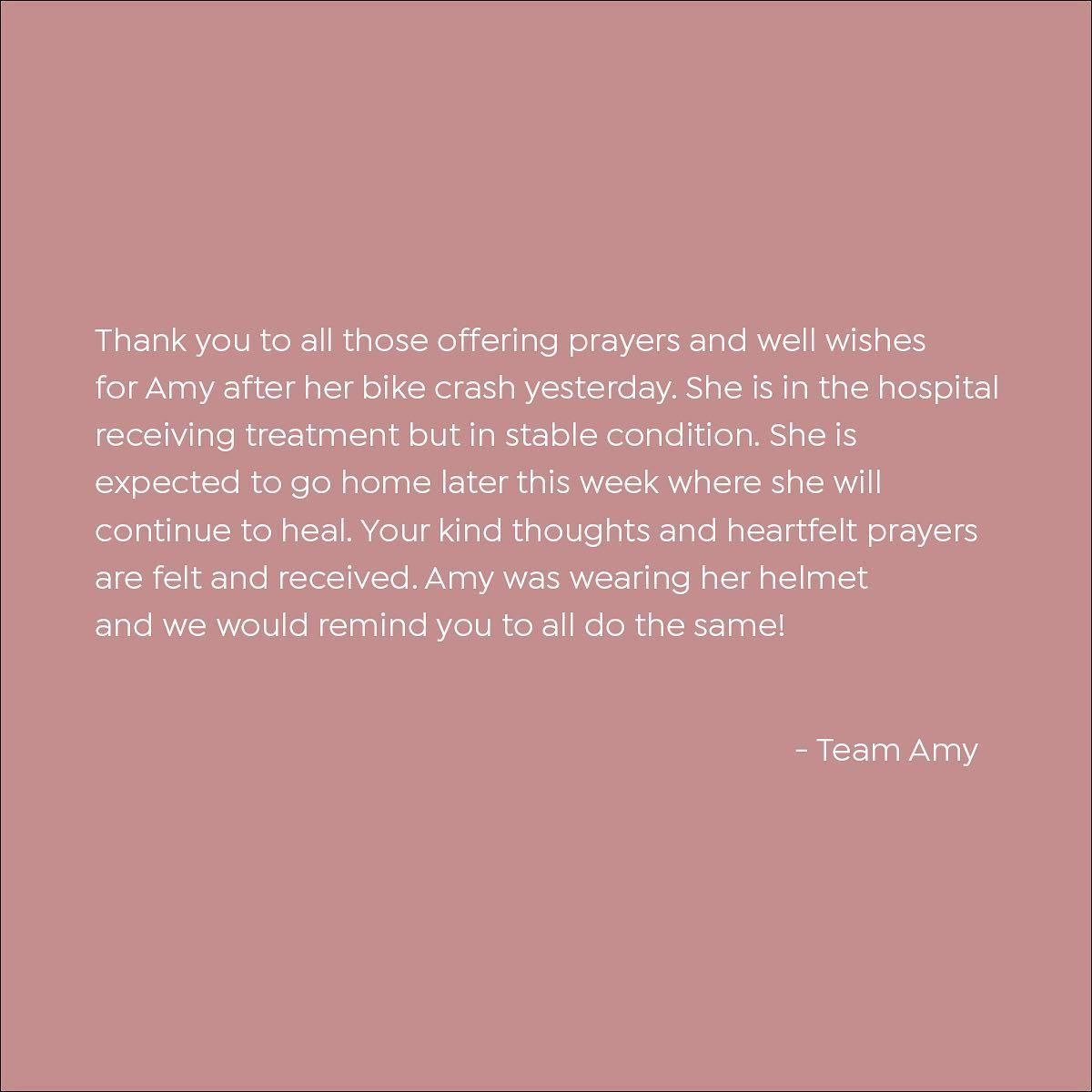 Article continues below advertisement
Amy's team took to her official Instagram account on July 28 to thank fans for their support.
"Thank you to all those offering prayers and well wishes for Amy after her bike crash yesterday. She is in the hospital receiving treatment but in stable condition," the post read. "She is expected to go home later this week where she will continue to heal. Your kind thoughts and heartfelt prayers are felt and received. Amy was wearing her helmet and we would remind you to all do the same!"
On Sept. 12, 2022, Amy's husband, country star Vince Gill, shared an update on how his wife was doing. While attending the CMT Giants event that was honoring him, he told ET that Amy is doing great but struggling to "just be still."
"That's hard for her because she is very active," Vince said. "She knows that she is well thought of, well loved and represented tonight, so it's all good."
Amy was unable to walk the red carpet alongside her husband. In her place, Vince was accompanied by daughters Jenny and Corrina.