Priscilla Presley Has Spoken at Length About Elvis's Love of Eyeliner
Why did Elvis Presley wear eyeliner? Unpacking the details surrounding how one of the most significant performers of all time took the stage.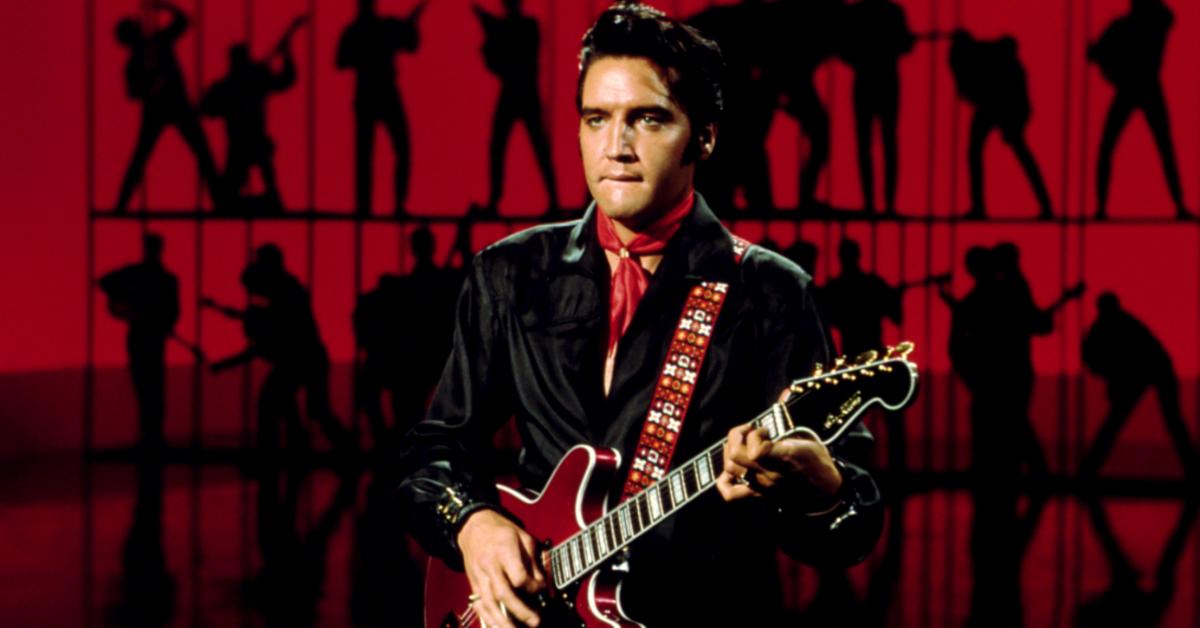 It goes without saying that Elvis Presley is one of the most iconic performers of all time. Few artists can say that their impact has been felt for seven decades and that they continue to leave a lasting impression, but Elvis was far from your ordinary entertainer. No matter whether you attribute it to his revolutionary singing and dancing or just his rebellious attitude, Elvis was the definition of a larger-than-life figure in every single way.
Article continues below advertisement
This translated into his stage presence as well, which shook the literal foundation that popular music was standing on at the time. Many know Elvis for his wild hip movements on stage, but one of his other most iconic physical traits was his penchant for makeup. So, why did Elvis wear eyeliner? Let's take a look at what drew The King to cosmetic products.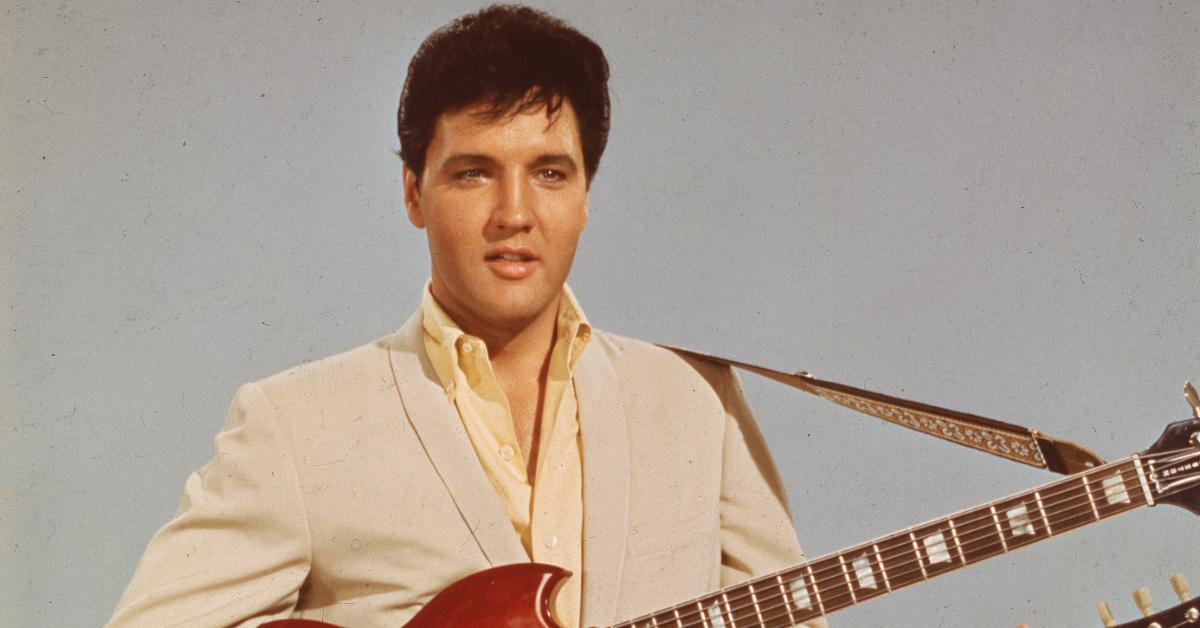 Article continues below advertisement
Why did Elvis Presley wear eyeliner?
Moviegoers who recently checked out the new Elvis movie may have noticed that Austin Butler (who plays The King of Rock and Roll) wore a noticeable amount of eyeliner while portraying the famed singer. This led many to then wonder if Elvis himself actually wore eyeliner while performing, and the answer is undoubtedly yes.
During a special appearance on The Hallmark Channel in 2019, Priscilla Presley, Elvis's former wife, revealed that the late performer relied heavily on makeup to give himself the signature eye look that he has been known for over the last half century-plus.
"[Elvis] said that the eyes ... are so expressive," Priscilla recalled during the interview. "When he was very young he was an usher at one of the theaters in Memphis. And he would study all the actors who all kinda had their longevity."
Article continues below advertisement
Priscilla then revealed that famed actor Tony Curtis, whom Elvis met while the former was working on the 1960 film The Rat Race, was instrumental in getting Elvis to accept makeup as a part of his look.
"Tony Curtis [was] one. Tony Curtis taught him how to put a little black eyeliner, just a little bit, above his eye. And that was a trick back in the day for men as well," she explained.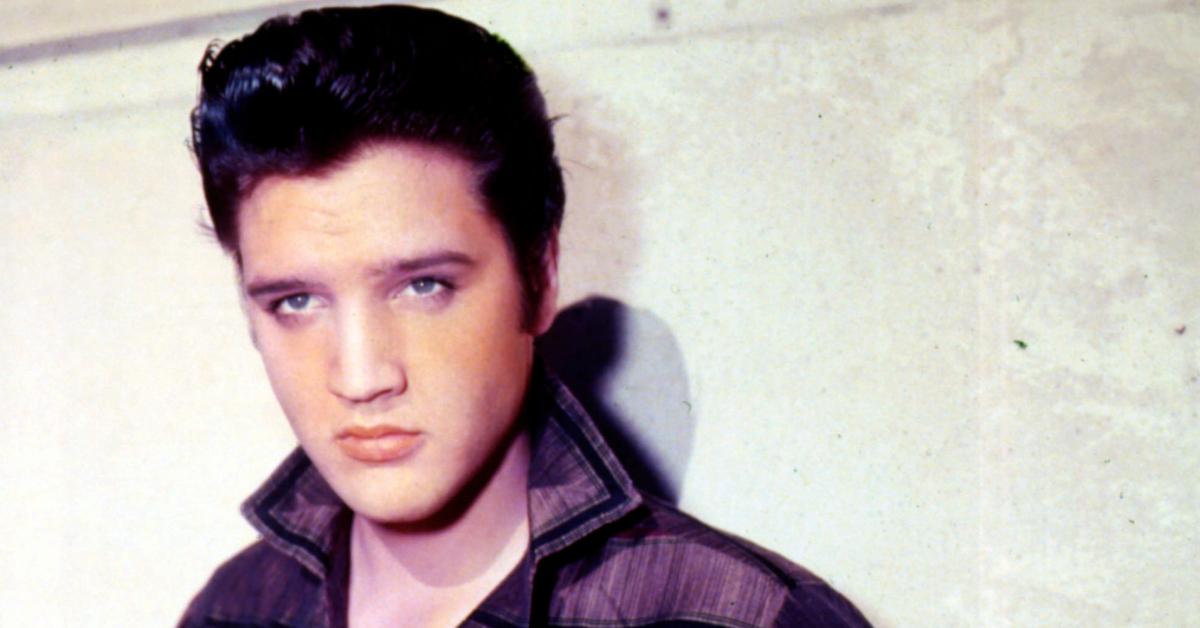 Article continues below advertisement
Priscilla added, "If you look at him you can see a little bit of shadow there and he thought it was just great. He loved the art of transitioning from what he saw as realistic to him to that and that of course … gave it that punch. So when I say he loved makeup, he loved eye makeup."
In a 2008 interview with The Guardian, Tony Curtis gave a bit more context into how he and Elvis became friends.
Tony said that he was walking by Elvis's trailer when he noticed him. "I looked up, and there was Elvis and he grabs me and pulls me in. And he said, 'Mr. Curtis, I want you to know what a fan I am. I used to watch your movies in Tennessee.'"
Curtis seemed to be taken back by Elvis's fandom. "And I said, 'Please, don't call me Mr. Curtis.' And this handsome kid looks at me and said, 'So what do you want me to call you?' And I said, 'Just call me Tony.' And he said, 'Mr. Presley.' Bam, was he funny. We had a great time together. We passed a few girls between us, that's what guys do."
Thanks to Tony's influence, legions of fans worldwide are familiar with Elvis's early adoption of wearing stage makeup.