Elvis Presley Nearly Got Arrested for His Suggestive Dance Moves
With the release of 'Elvis,' fans are eager to learn more about the "King of Rock and Roll" and the controversy surrounding his dance moves.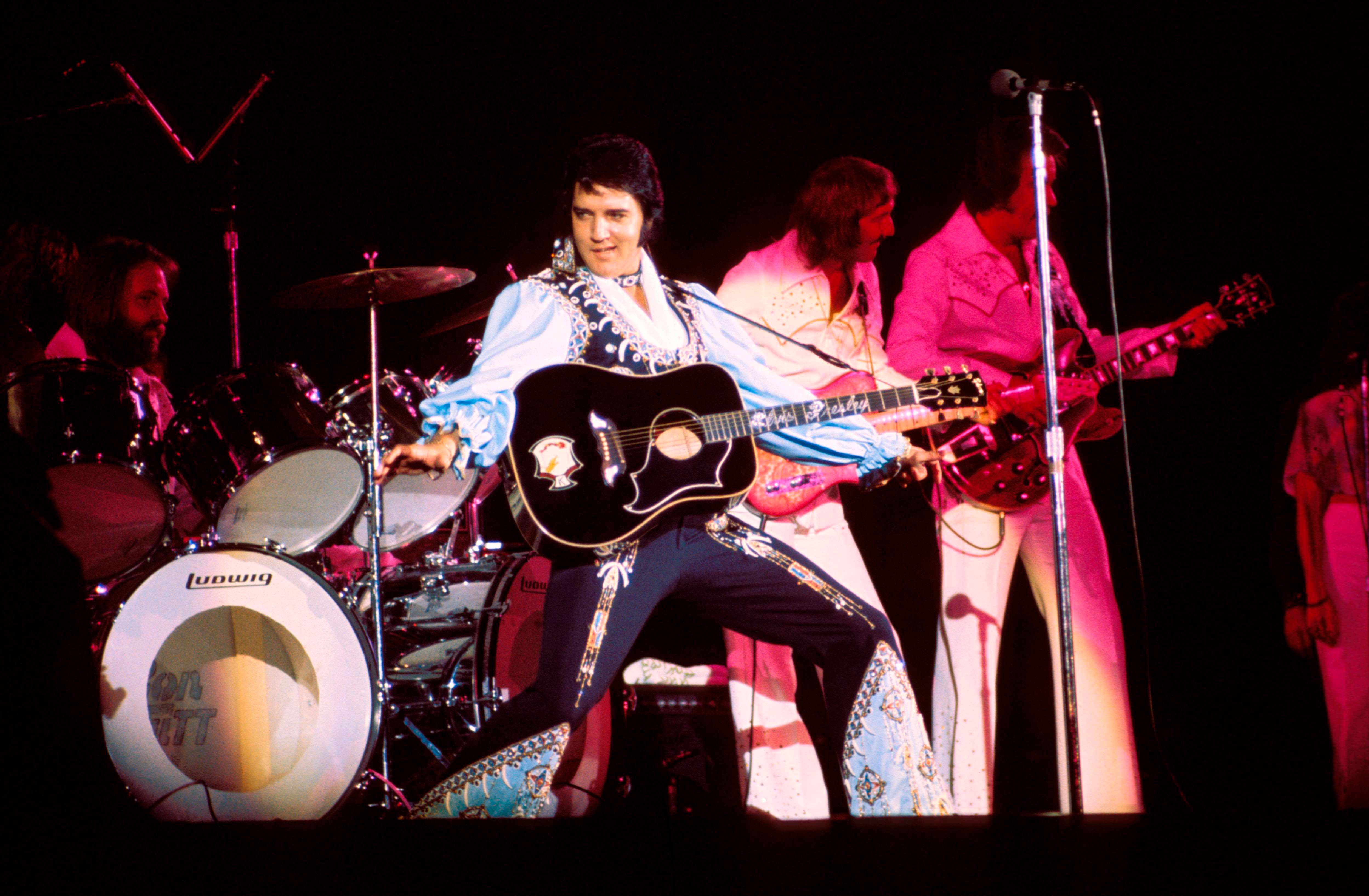 Rock 'n' roll returns to the big screen.
On June 24, Baz Luhrmann officially released his long-awaited and highly-anticipated musical drama, Elvis. The acclaimed biopic chronicles the life and career of the titular singer and actor, commonly known to be the "King of Rock and Roll."
Article continues below advertisement
As expected, the film — which stars Austin Butler as Elvis Presley — includes various performances and highlights much of the "Love Me Tender" singer's show-stopping dance moves that left crowds of women screaming at the top of their lungs.
Now, back in the day, many found Elvis's dance moves to be controversial, so much so that he was nearly arrested for his signature moves. Keep reading for all the known details.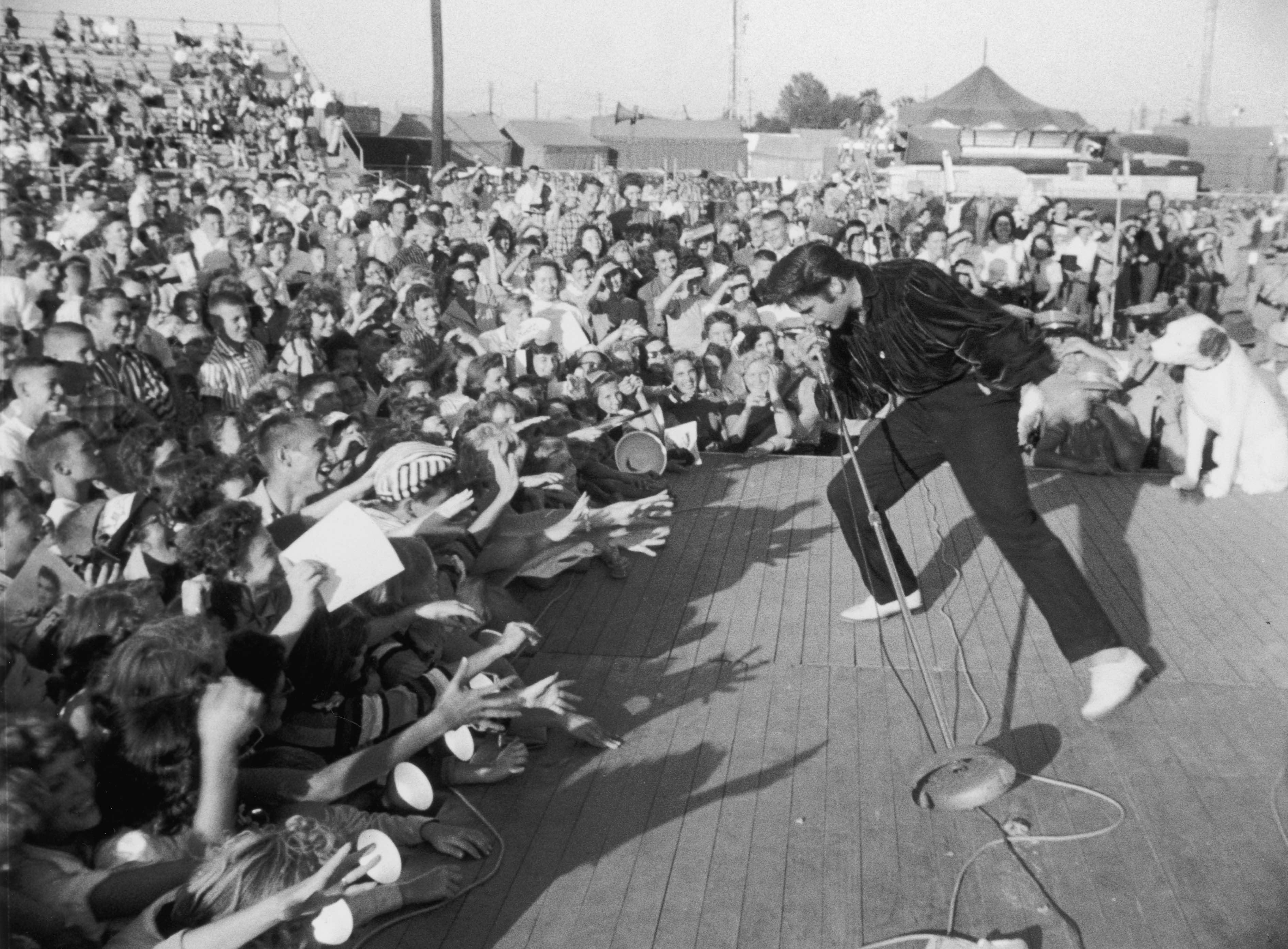 Article continues below advertisement
Elvis Presley faced controversy over his iconic dance moves.
Since mainstream culture was still conservative in the 1950s, Elvis and his iconic dance moves were considered vulgar; nevertheless, teen girls couldn't get enough of his trademark hip-swiveling and leg-shaking.
Now, the most controversial moment in Elvis's career comes from his June 1956 performance on The Milton Berle Show. While singing "Hound Dog," Elvis displayed his provocative side through the pelvis-shaking moves that left his fanbase in shambles.
Following the show, television critics nationwide slammed his performance and deemed Elvis untalented. PBS reported that critics also bashed the arrangement for its "appalling lack of musicality," as well as for its "vulgarity" and "animalism."
Article continues below advertisement
The Catholic Church also criticized Elvis, publishing a piece titled "Beware Elvis Presley."
According to PBS, the text argued the "Jailhouse Rock" vocalist heightened people's fears and concerns regarding juvenile delinquency and the transformation of moral values in the younger generation.
Article continues below advertisement
In 1956, Elvis spoke with TV Guide about his dance moves and revealed his hatred for the nickname "Elvis the Pelvis."
"I don't roll my — what they call 'pelvic gyrations' — my pelvis has nothing to do with what I do," Elvis told the outlet. "I just — I get rhythm with the music. I jump around to it because I enjoy what I'm doing."
He added, "I'm not trying to be vulgar, not trying to [simulate] sex. I just do a lot of wigglin' and quiverin', but I never do a bump or grind. I can't sit still when I sing, so the kids can't sit still."
Article continues below advertisement
Sadly, it seemed no one cared about what Elvis had to say; his crowd-pleasing yet unchoreographed dance moves remained controversial, with many finding them instinctual and suggestive. These complaints made their way to multiple variety shows, with Ed Sullivan's CBS show only filming the singer's performances from the waist up.
Article continues below advertisement
Better yet, Elvis's July 1956 appearance on The Steve Allen Show featured a performance where mocked he his image with formal clothes and sang "Hound Dog" to an actual basset hound; this was to ensure the entire family could tune in to the show.
Wow, talk about degrading!
However, nothing is worse than the time Elvis nearly got arrested for his questionable dance moves.
A judge threatened to arrest Elvis for his provocative on-stage presence.
In 1997, Elvis's girlfriend June Juanico published a book entitled Elvis: In the Twilight of Memory.
In the novel, June recalls the time a Florida judge threatened to arrest the "Suspicious Minds" singer in 1956 for his dance moves, adding that their friend Buddy Conrad found out a local newspaper in Jacksonville published a piece about Elvis's dancing.
Article continues below advertisement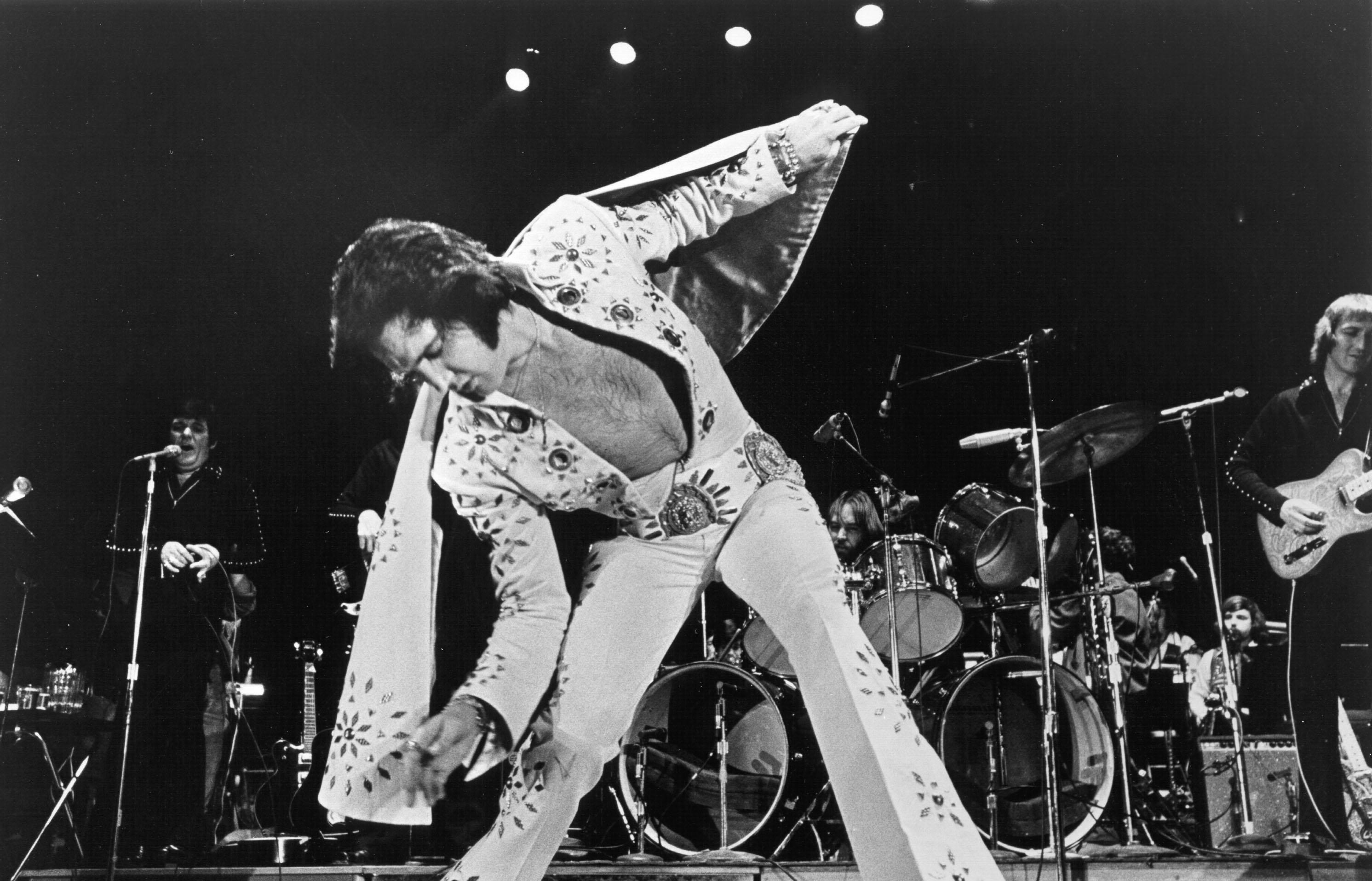 "It says here that a Judge Gooding, a Juvenile Court judge, said that he felt Elvis's bumps and grinds were objectionable for the teenage audience, and he ordered Elvis to tone down his act," Buddy said, according to June.
"Warrants were made out in advance for Elvis's arrest. The police were there to watch for any little wiggle, and vowed to arrest him if he made one wrong move. They were even filming the show for proof."
Thankfully, Elvis was never arrested for his dance moves.