A Pregnant Teenager Comes Home to Find Her Boyfriend Dead — 'Dateline' Has the Story
Where is Amy Lynn Preasmyer now? At the age of 16, the pregnant teen came home to find her boyfriend dead on the floor. 'Dateline' investigates.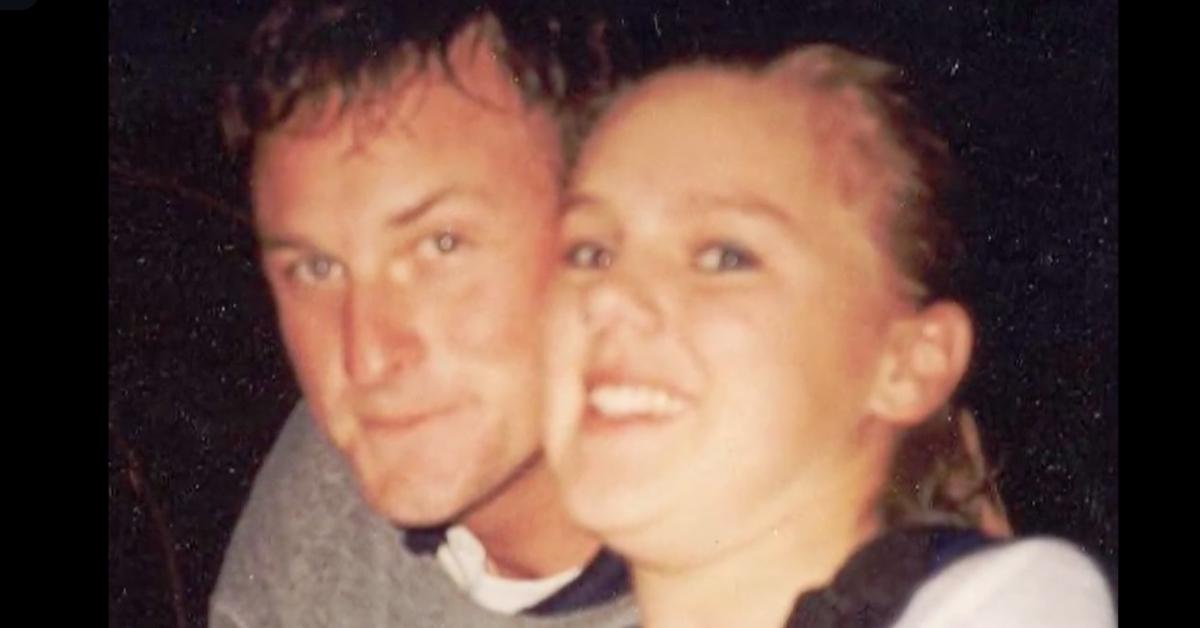 "Oh my God. Help me, please," is what 16-year-old Amy Preasmyer screamed during the 911 call she made in August 1997. She and her friend Sara had just come home to find her 21-year-old boyfriend, Ricky Cowles, Jr., on the floor covered in blood. Sara described the scene to the dispatcher. "He's not moving or anything," she cried.
Article continues below advertisement
When paramedics arrived, they worked on Ricky who miraculously was conscious. "Who shot you in the head?" asked one police officer. The only thing Ricky could say was that his neck hurt. By this time their friend Jennifer had also come back to the apartment and the scene was chaotic. Preasmyer was hysterical, but was it just an act? Where is Amy Preasmyer now and was she somehow involved? Dateline has answers.
Article continues below advertisement
Where is Amy Preasmyer now?
Preasmyer is currently serving a life sentence without the possibility of parole at Central California Women's Facility in Chowchilla, Calif. On their website, an eligible parole date is listed as March 2029. Distractify spoke with the public information officer from Central California Women's Facility who said, it's possible Preasmyer was granted clemency from the parole board at some point.
At Preasmyer's sentencing, the judge said, "A young man was brutally killed, and Amy Preasmyer, you are responsible for that." The court then added that the "lawlessness and the immorality of all of these people involved in this is just hard to accept, hard to understand." Believe it or not, Preasmyer didn't kill Cowles herself. She got someone else to do it, a man by the name of William "Billy" Hoffman.
Article continues below advertisement
Billy Hoffman was the person who actually killed Ricky Cowles, Jr. — Where is he?
The Los Angeles Daily News reported that Hoffman "told several people within days of Cowles's slaying that he had committed the crime, officials said. Those witnesses waited months before telling authorities." He was eventually arrested in April 1998, and was sentenced in October 1999 to "life in prison without parole, plus 10 years, for using a claw hammer and a gun to ambush and murder Cowles on Aug. 12, 1997." Why did he do it?
Article continues below advertisement
During the trial, several witnesses testified that Hoffman was asked by Preasmyer to kill Cowles. She denied having anything to do with Cowles's death. Although Hoffman didn't know Cowles personally, they did have mutual friends. Deputy District Attorney Michael Blake said "studied the victim's movements and patterns of routine with the help of Preasmyer and Kellogg, who brought him to the apartment before the murder," per the Los Angeles Daily News.
Blake added, "The girls suggested hiding places and how to commit the murder. Because they believed the victim would fight back, it was decided Hoffman would disable him and shoot him," hence the use of the claw hammer.
As of the time of this writing, Preasmyer is the only person still behind bars. Jennifer Kellogg and David Ashbury, both listed as conspirators, are currently free. Kellogg was handed a 17-year sentence but was paroled while Ashbury completed his two-year sentence. Hoffman was granted parole after serving a 20-year sentence.
For more on this story, tune into Dateline Friday May 5, 2023, at 9:00 p.m. EST on NBC.