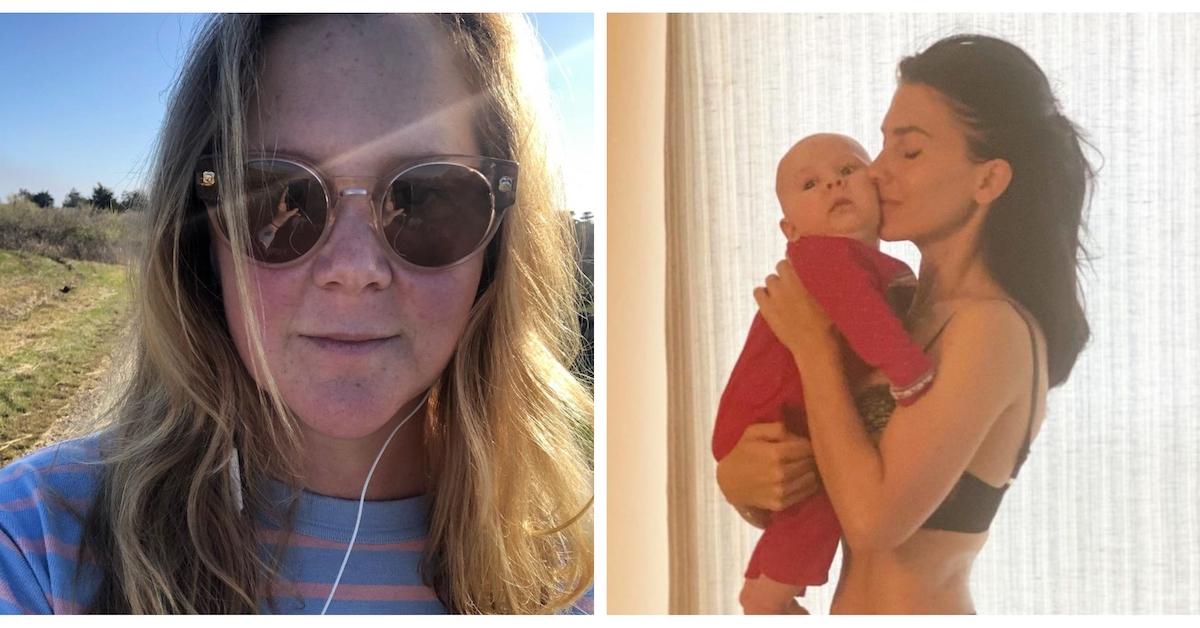 Amy Schumer and Hilaria Baldwin's Instagram "Feud" Isn't at All What It Seems
If you're familiar with Amy Schumer, then by now, you're also acquainted with her self-depreciating and quirky brand of humor. Which is why her followers were amused by an Instagram photo she shared in December 2020. The cheeky post featured holiday wishes from Amy and her 19-month-old son, Gene — except the message was accompanied by the image of an underwear-clad Hilaria Baldwin and her 5-month-old son, Edu.
Article continues below advertisement
Plenty of Amy's fans laughed at the light-hearted Instagram post and moved along. Unfortunately, though, the comment section soon devolved into rants about what "real moms" look like in contrast to Hilaria's super-fit appearance so soon after giving birth. And the fitness trainer mama/wife of Alec Baldwin has since let her thoughts be known.
Let's take a deep dive into the "feud" that ensued.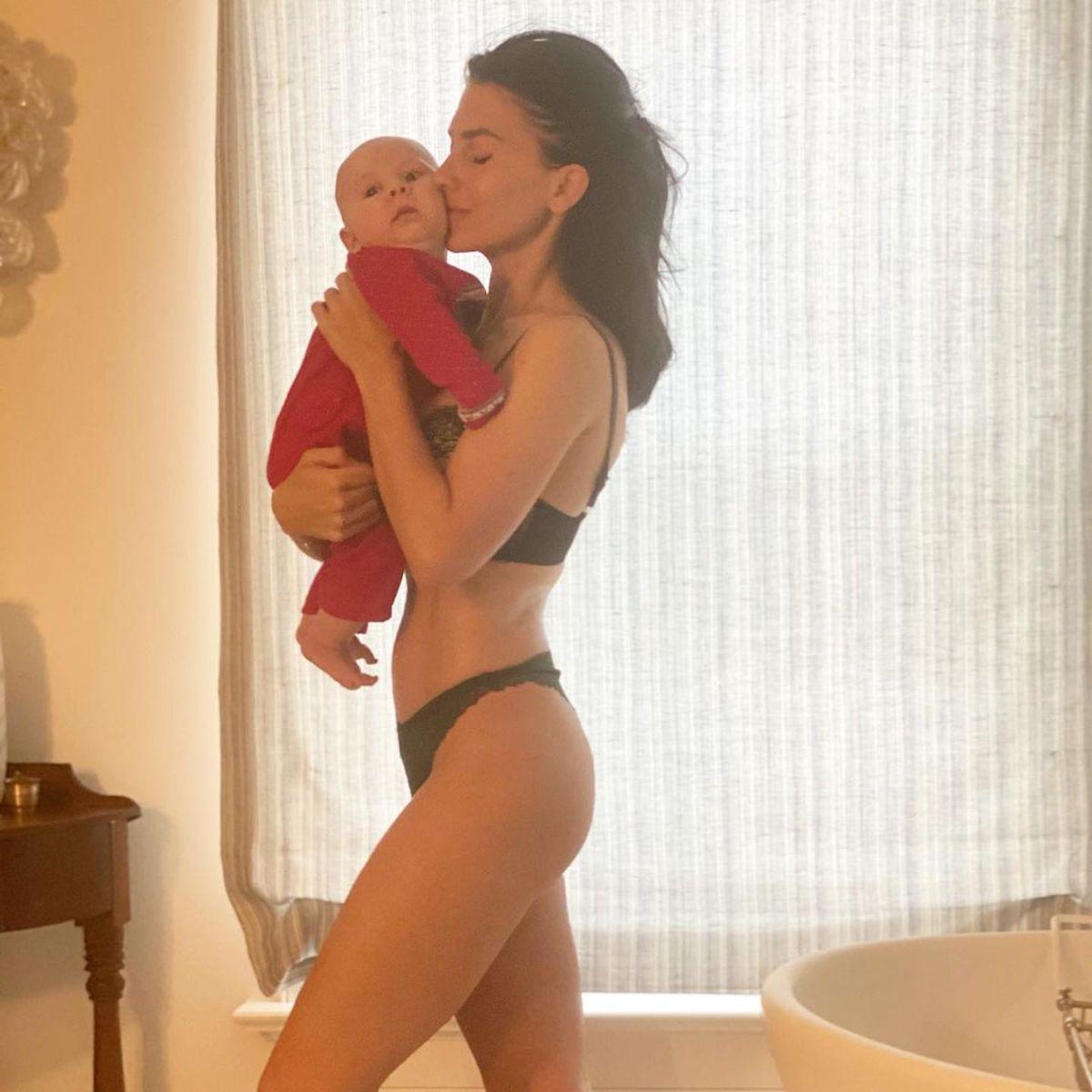 Article continues below advertisement
It all started when Amy Schumer reposted a photo of Hilaria Baldwin on Instagram.
In late December, Amy reposted the photo above, which Hilaria had shared to her own Instagram account. "Gene and I wanted to wish everyone a happy holiday season. Enjoy it with whatever family members are talking to you this year," the comedian wrote.
Unsurprisingly, the majority of her followers were delighted by the shot of "Amy." One follower commented, "I would rather see you and Gene, but this is hilarious."
Many of them even played along with the joke. One person quipped, "Thank you for keeping it so realistic."
Yet another Instagram user wrote, "This picture of you, Amy... Thank you for your vulnerability!!"
Others, however, opted to make jabs at Hilaria for flaunting "unrealistic" expectations for new moms.
Article continues below advertisement
Hilaria Baldwin responded to Amy Schumer reposting her Instagram photo.
One thing Hilaria stressed in her response was there weren't any hard feelings toward Amy.
"I just wanted to make that very clear: I thought the joke was very funny. I don't think she was making fun of me," Hilaria said of Amy in her Instagram Stories on Dec. 22. "I think she was being silly. The problem was what other people did with that."
Although the mom of five could see the humor in Amy's post, she was not OK with some of the commentary that ensued.
Article continues below advertisement
"We're getting into a place of body-shaming," she said in an Instagram post. "Now, does it hurt my feelings if some people out there, who I don't even know, are critiquing why I might post a photo? And if I had looked differently, would I have posted that photo? I sure hope so. ... Because I love looking at photos, supporting our bodies, our temple that we live in 24/7. I love it. It doesn't matter what you look like. I love it. If you're honoring yourself and celebrating yourself, I love it."
Hilaria continued, "The problem is that sometimes we put down people's shapes. Now, that might be that you think the person is too thin; that might be that you think the person is too big, the person is too this, too that. But if you're doing body-inclusivity, that's body-inclusivity for all. There's that whole thing where, 'Oh, moms don't look like that!' Some moms do. This mom does, and I am included in the inclusivity."
Article continues below advertisement
Amy Schumer later apologized for reposting the Instagram photo of Hilaria Baldwin.
Amy has since deleted the post featuring Hilaria's photo, for the record. And in the comment section of Hilaria's Instagram video, the Trainwreck star wrote, "I'm sorry!"
To that, Hilaria replied, "Girl, don't even apologize! You always make me laugh. My only intentions were to address some of the not so namaste behavior some people went running wild with after. You don't need to take responsibility for their actions."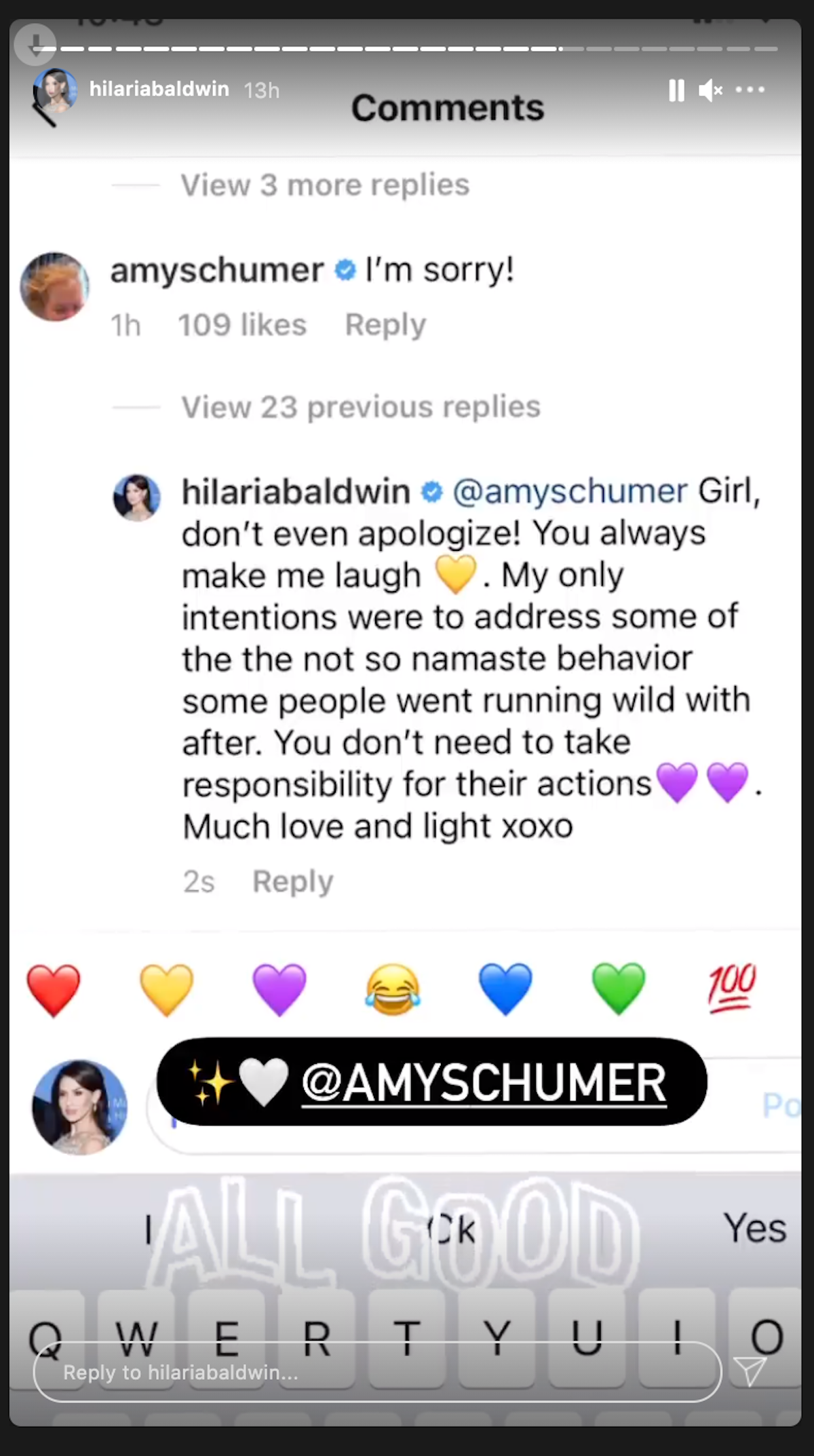 Whew! Thankfully, it appears that everything is cool between Amy Schumer and Hilaria Baldwin. But those who were insisting that "real moms" don't look like Hilaria can kindly take a hike, as far as the mom of five is concerned. Because she is a real mom — and this is what her body looks like.