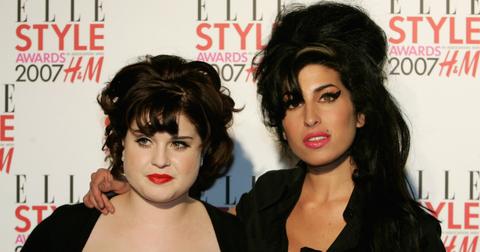 Amy Winehouse's Family and Famous Friends Pay Tribute to the Star on 8th Anniversary of Her Death
By Rebecca Macatee
It's hard to believe it's been eight years since Amy Winehouse died at the age of 27. The "Rehab" singer left behind an incredible musical legacy and her fans, family, and friends miss her to this day.
Kelly Osbourne and Amy Winehouse were particularly close pals. On July 23, 2019, Kelly Instagrammed a photo of herself and Amy, writing simply, "Not a day goes by that I don't miss you #lul"
How did Amy Winehouse and Kelly Osbourne become friends?
Amy and Kelly, who are both British, shared a similar sense of humor and style. In an interview with The DL Show, Amy said she couldn't remember exactly where she first met Kelly, but she did remember her tattoos.
"I met her probably in a club, and I was drunk, and I was going, 'I love your tattoos,'" she recalled. "When I met her, I went up to her and Sharon [Osbourne], and I love them... and [I said] I just wanted to come over and say you're wicked!'