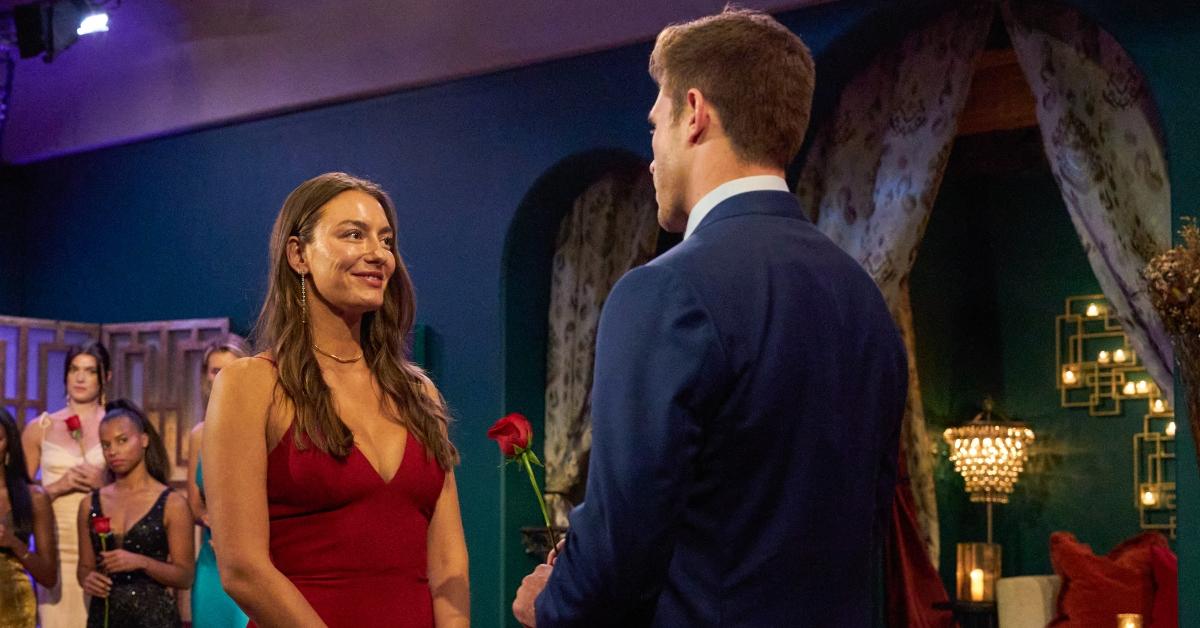 Is Anastasia on 'The Bachelor' to Fall in Love or Find Social Media Followers?
Season 27 of The Bachelor has already gotten rid of one bad girl when Zach Shallcross sent home Christina Mandrell during the third rose ceremony. In what felt like déjà vu, Christina was previously seen sobbing on a set of stairs after Zach found out she was a bit of a bully.
Article continues below advertisement
Now that she's gone, a new villain must enter the chat. Some fans think it's Anastasia Keramidas and that she might have ulterior motives for competing on the show. Could her job be a clue as to what's going on? Here's what we know.
What is 'Bachelor' contestant Anastasia's job?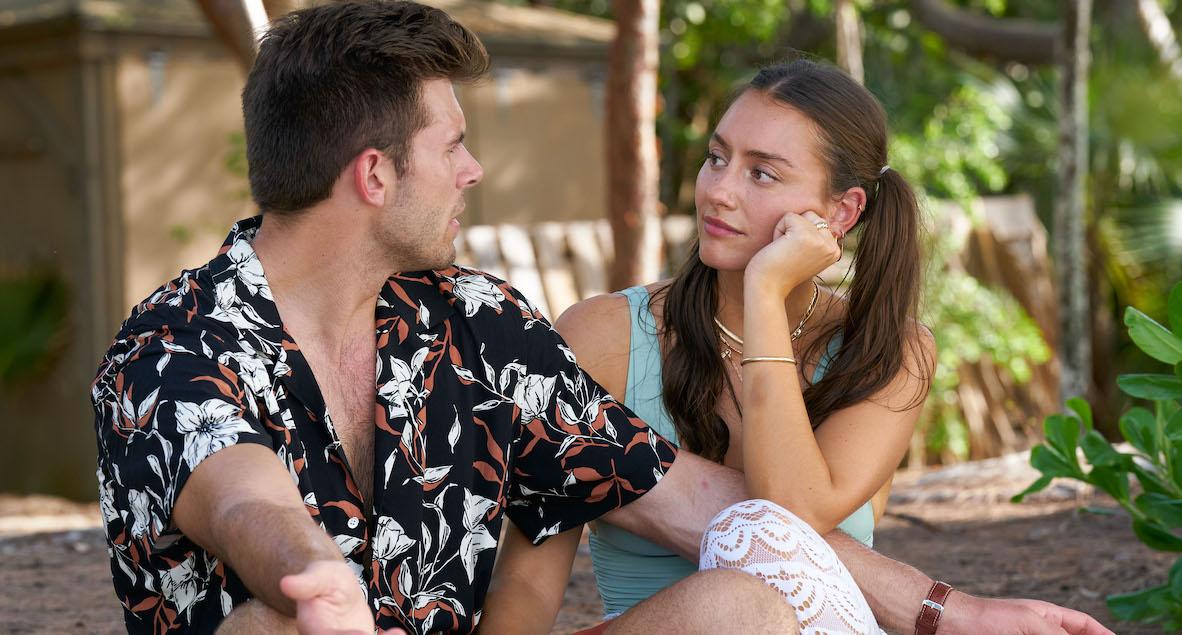 According to her Bachelor bio, Anastasia is a content marketing manager. Naturally, we had to pop over to everyone's favorite career-based social media site, LinkedIn, to see what she's doing there.
Apparently, she's managing that content marketing at Mint Mobile, while simultaneously working as a content creator for herself. In the description, she also lists having a food and lifestyle blog.
Article continues below advertisement
On 'The Bachelor,' Anastasia is accused of talking about getting more Instagram followers from the show.
Anastasia's Instagram consists of pretty standard millennial posts. There's food, travel, fitness, and of course words written in neon. What may give some fans pause about Anastasia's reasons for being on the show is the link in her bio.
If you click the link, you're taken to a landing page with all sorts of options. Things like "Bachelor outfits" and "get the rose" lead to websites that are clearly affiliate marketing. They appear to have little to do with The Bachelor, apart from the descriptions.
Article continues below advertisement
There's a partnership form one can fill out at the bottom of the confusing page. "Let's work together!" reads the description, before you find yourself filling out a bare-bones form. It's unclear how or why a person would want to work with Anastasia. Ah, the mysteries of influencers.
Going into Week 4, it looks as if the girls are onto Anastasia. During the episode, Kylee takes Zach aside to share her concerns with him. She starts out by telling him what she has to relay is "hearsay." Zach puts on his deeply concerned face. We've already seen this several times. He loves a furrowed brow.
"Anastasia is constantly always talking about the amount of Instagram followers that she's going to get while being here," Kylee says to Zach.
Article continues below advertisement
In a moment of hilarious realness, Zach says, "That freaks me the f--k out." He goes on to say, "I am like terrified that I would end up with someone that was here for the wrong reasons." As sad as this is for Zach, fans will definitely get a potentially dramatic exchange between Anastasia and Zach.
When does Anastasia go home on 'The Bachelor'? (SPOILERS AHEAD)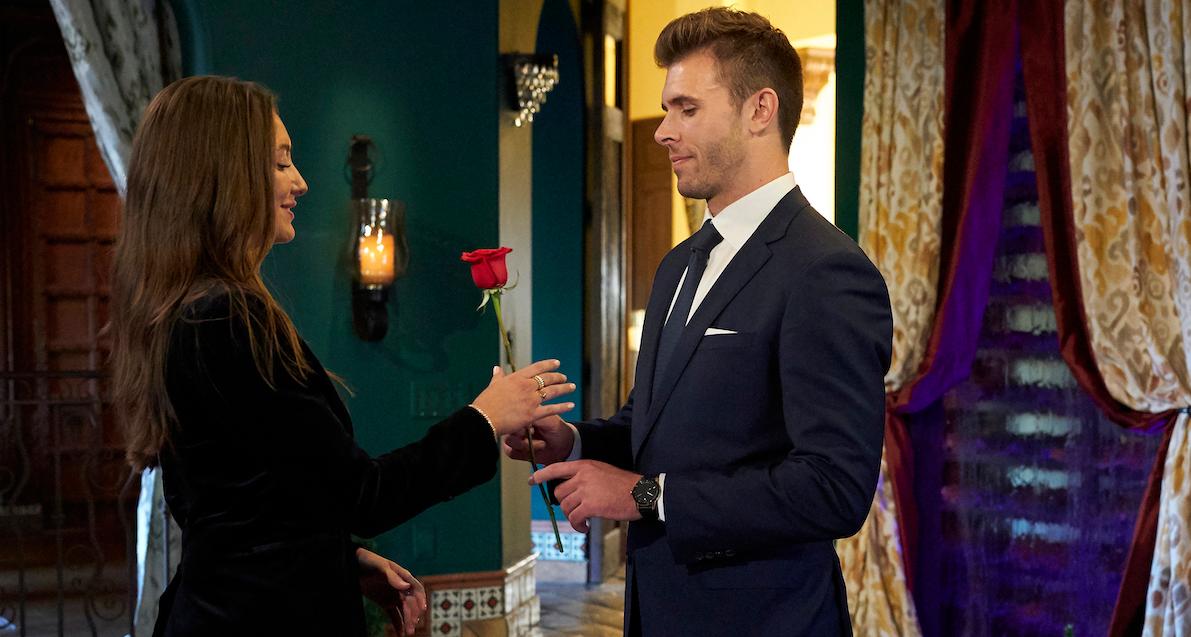 Shortly after, Zach sent Anastasia home ahead of the rose ceremony, despite Anastasia denying the accusations that she was there for "ulterior motives."
"I don't get it," Anastasia said on the show after her elimination. "I'm just upset about everything I gave up to be here and then just to be completely manipulated and lied about is just disrespectful and disappointing."
The Bachelor airs Mondays at 8 p.m. EST on ABC and is available to stream the following day on Hulu.