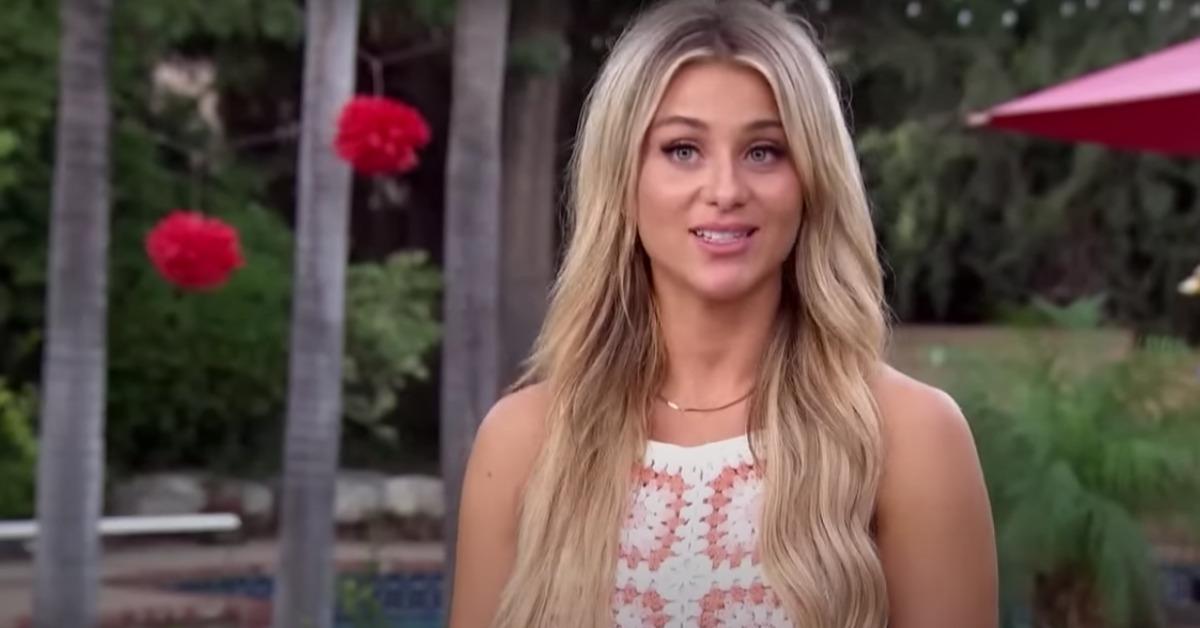 'Bachelor' Fans May See More of Christina Mandrell After Season 27 Is Over (SPOILERS)
Some fans of The Bachelor watch the flagship show simply to better appreciate the cast members on Bachelor in Paradise each season. And even if that's not why you tune in each week to The Bachelor, you might find yourself wondering if Christina Mandrell will be back on the show that combines fan favorites from both The Bachelor and The Bachelorette.
Article continues below advertisement
After a disastrous night and accusations about bullying other contestants in the Feb. 6 episode of The Bachelor, Christina is sent home. Clearly, this isn't the way she planned to go out. And she had a solid first one-on-one with Zach Shallcross just a week previously.
But it's not enough to keep her in the running and now, we have to wonder if this is the last we've seen of Season 27's troublemaker.
Article continues below advertisement
Will Christina Mandrell be on 'Bachelor in Paradise'?
So far, the official cast for the 2023 season of Bachelor in Paradise is unclear. But if anyone from Zach's season is asked to show up on the beach for another chance at love and stirring the pot, Christina seems like the perfect fit.
She was accused of acting as a bully toward some of the other women, namely Brianna Thorbourne, who received a first impression rose after fans voted for her to get it ahead of the season premiere.
When the bullying is brought up in the Jan. 30 episode of The Bachelor, Zach opts to stay out of it. But clearly, that wasn't the end of the bullying accusations or the drama when it comes to Christina.
Even though we can't say for sure right now if she's on Bachelor in Paradise Season 8, it's hard to imagine that producers wouldn't do everything in their power to get her.
Article continues below advertisement
Christina Mandrell was married once.
If Christina saunters onto the beach on Bachelor in Paradise, it may be the perfect chance for her to redeem herself. Because even though she doesn't get along the greatest with the other women on The Bachelor, she does appear to be here for the right reasons.
She wants to find a man to love and spend her life with and she's one contestant who is unafraid of commitment, as she was married once before to her daughter's father.
Article continues below advertisement
Christina filed for divorce from her now ex-husband, Blake Dennis, in December 2020. Although one of the reasons listed on the documents was "inappropriate marital conduct" in regards to Blake, according to Life & Style, the pair seem to co-parent their daughter with little to no issues between them.
How far does Christina Mandrell get on 'The Bachelor'?
Many fans knew ahead of the Feb. 6 episode of The Bachelor that Christina doesn't last beyond Week 3. As far as villains go in The Bachelor franchise, that's a pretty short run. And we'd be surprised if someone else doesn't pick up the slack once she's gone.
But there's a good chance Christina will be back for Bachelor in Paradise for what is hopefully a longer arc.
Watch The Bachelor on Mondays at 8 p.m. EST on ABC.