'The Bachelor's' Christina Mandrell Had a Rocky Divorce With Her Ex-Husband
Who is Christina Mandrell's ex-husband? The 'Bachelor' Season 27 contestant had quite the dramatic divorce with her ex.
Bachelor Nation alumni and hopefuls already know the drill when it comes to appearing on the franchise — the world will have a vested interest in your past relationships and family life.
Not to mention, if you're a parent, divorcee, or widow, fans of the franchise will immediately want the tea on your past. After all, if you're brave enough to try and date on national TV, it's worth knowing if you'll be a suitable fit for the Bachelor or Bachelorette.
Article continues below advertisement
It comes as no surprise that Bachelor Nation is currently interested in learning about Season 27 Bachelor contestant Christina Mandrell. Not only did the Nashville native reveal that she's a mom, but she's also been very open about her divorce.
So, who is Christina Mandrell's ex-husband? Here's everything we know.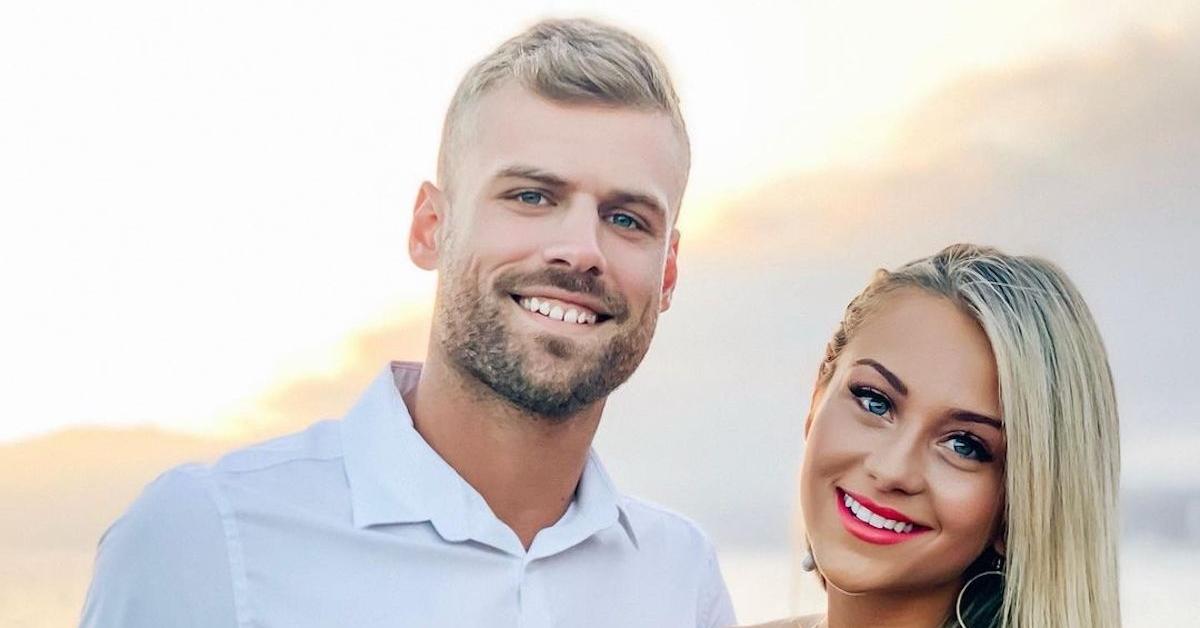 Article continues below advertisement
Christina Mandrell was once married to Blake Dennis, with whom she shares a daughter.
Life & Style reports that Christina married a man named William B. "Blake" Dennis in May 2015.
Unfortunately, the marriage didn't last, and the pair's divorce was finalized in May 2021 after the couple split in December 2020.
It's quite heartbreaking given the fact that Christina and Blake were high school sweethearts. The pair first started dating in June 2012. However, as time flies by, people can grow apart.
Article continues below advertisement
Court documents obtained by the outlet reveal that Christina was the one to file for divorce. In her complaint, she cited "irreconcilable differences" and accused Blake of "inappropriate marital conduct."
Article continues below advertisement
Although Christina and Blake weren't a good match, the pair are great co-parents to their daughter, Blakely, born in December 2016.
Article continues below advertisement
Christina Mandrell has a good relationship with Blake Dennis's girlfriend, Sydney Freeman.
It's quite common for there to be a level of awkwardness between an ex's new partner and an old flame. However, Christina seems to be quite comfortable with Blake's girlfriend, Sydney Freeman. In fact, the pair frequently hang out with each other.
In an Aug. 17, 2022 Instagram post, Christina shared a video of her and Sydney hanging out with Blakely.
Article continues below advertisement
"People who have slumber parties with their ex-husband's new girlfriend," the text reads, with a caption that says, "Co-parenting be like."
Additionally, Christina shared a June 22, 2022, Instagram post of herself hanging out with Blake and Sydney. While the text on the video read "When your ex-husband and his girlfriend start bickering," Christina assured followers that the post was simply a joke.
So, it's safe to say that not only are Blake and Christina in a good place as friends and co-parents, but they also support each other in their relationships.
And if Christina can make it to hometowns on her Bachelor journey, there is a chance that Blake, Sydney, and Blakely may appear on the show. But, only time will tell.
Watch The Bachelor on Mondays at 8 p.m. EST on ABC.