André Leon Talley Requests GoFundMe Donations Be Returned Amid Eviction Battle
André Leon Talley's GoFundMe has received plenty of donations. However, the fashion pioneer would like all donations to be refunded. Details inside.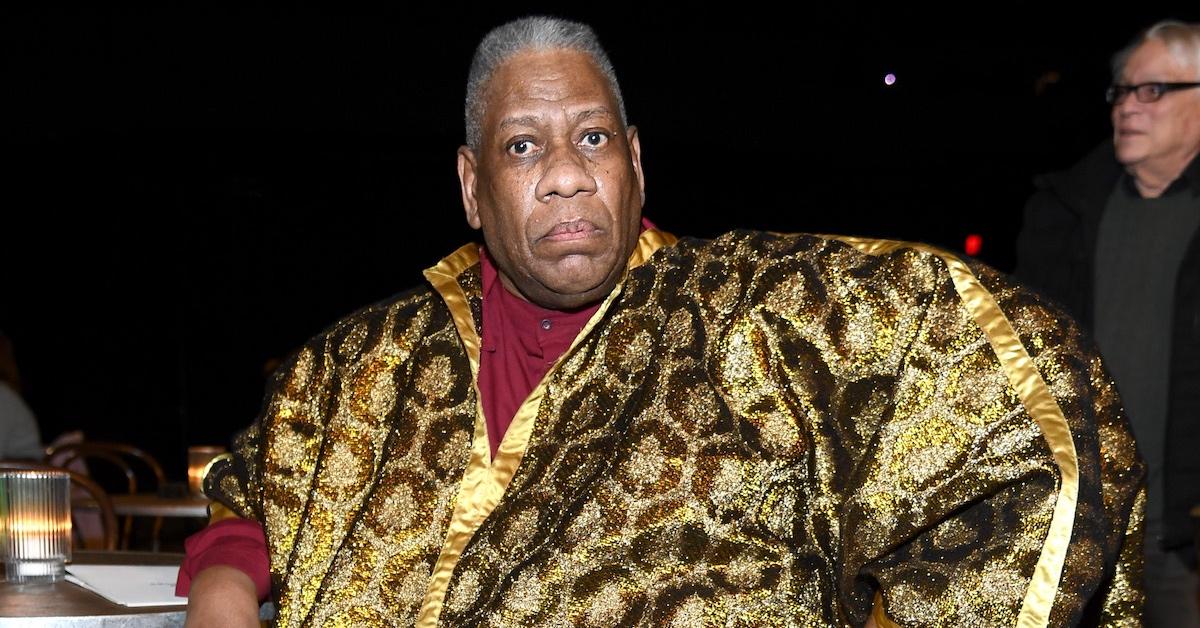 Fashion pioneer André Leon Talley has made major accomplishments throughout the tenure of his career. From becoming Vogue magazine's creative director to releasing the bestselling memoir The Chiffon Trenches, André has served as an inspiration for young fashion lovers looking to make their mark in the cutthroat industry.
Article continues below advertisement
And while many of us familiar with André's resume would expect for him to be living his best life, it turns out that things are not so peachy. In fact, there has been a GoFundMe page set up for the fashion icon. However, it's not what you may be thinking. The goal of the donation page is to help André with his current living situation.
Keep reading to learn all about the GoFundMe page created for André and why he's not accepting the donations.
The GoFundMe page for André Leon Talley was created to help him amid his eviction battle.
It's not far-fetched to believe that André is living in the lap of luxury. After all, he is an accomplished fashion pioneer who continues to break barriers for people of color. But while the star should be enjoying the fruits of his labor, he is currently in the middle of an eviction battle.
Article continues below advertisement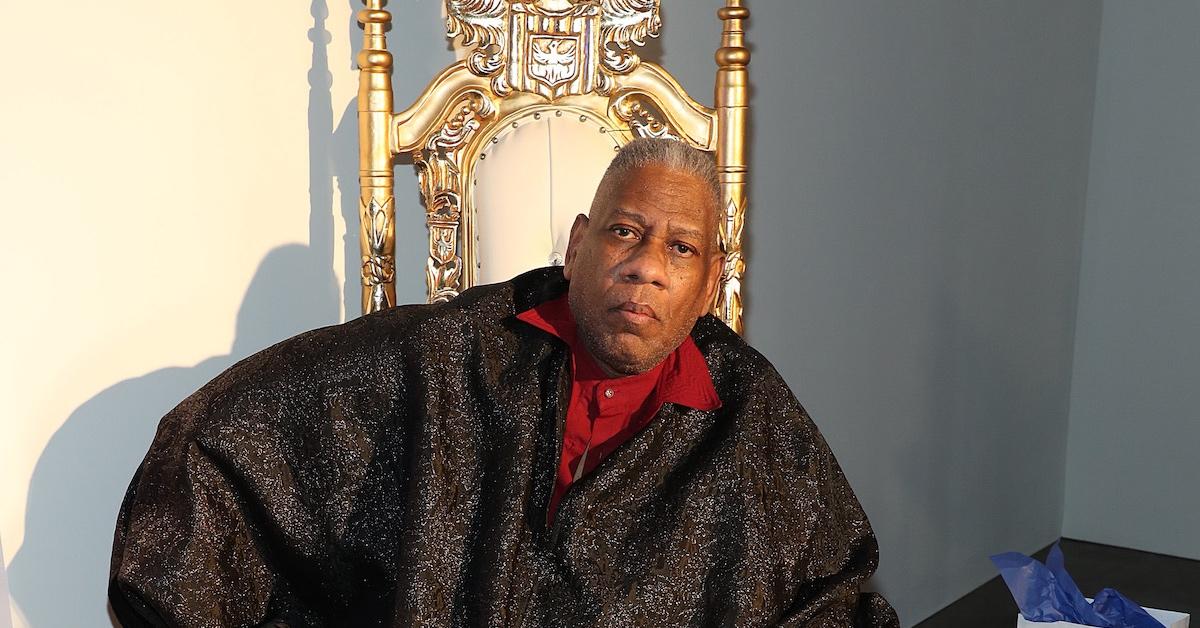 Per the NY Post, André is in a messy legal battle with ex-Manolo Blahnik CEO George Malkemus and husband Tony Yurgaitis over the $1 million White Plains home he currently resides in. He claims that George is trying to kick him out of the home he owns. And George alleges that it's their home and that Talley owes them $500,000 in rent.
Article continues below advertisement
The matter has now escalated since André claims that the pair who were "long-time, trusted friends," agreed to buy the home for him and transfer the title once he had repaid them the $1,020,000 purchase price.
Article continues below advertisement
NY Post also reports that "André claims that he has lived at the home since and paid back more than the purchase price, totaling $1,075,588, as of January 2020, with his court papers stating: He has also paid hundreds of thousands of dollars to third parties to maintain and improve the home."
And since fans and close friends are worried about the star, designer Akeem Smith created a GoFundMe account in his honor to satisfy the amount owed. While André is thankful for the charity, he's not interested in accepting the donations.
Article continues below advertisement
"I spoke to his manager," Akeem tells Page Six. "They were thankful and grateful for me doing it, and I explained to them why I did it. They understood."
Akeem later told donors that he and André "concluded the best thing to do right now is return the donated funds," and asked, "please don't donate any more funds."
Article continues below advertisement
It doesn't look like André will have a change of heart about the GoFundMe page.
There's no denying how selfless and genuine Akeem is for creating a GoFundMe page in honor of André. And while he did have good intentions behind the act, the fashion icon prefers to handle this situation on his own.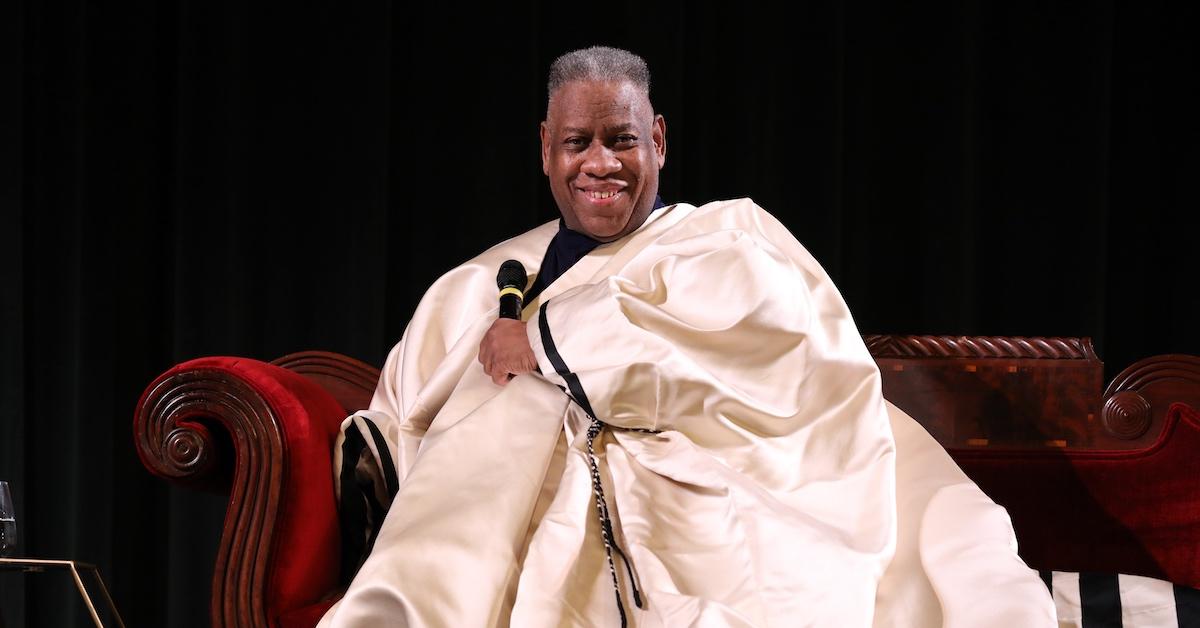 Article continues below advertisement
On André's Instagram page, he took a moment to thank his fans and supporters in a lengthy post.
"As you probably know from The Chiffon Trenches, I've experienced many peaks and valleys in my life and remain quite resilient," he wrote. "The matter we are dealing with is unfortunate, but will be handled by my very capable legal team at this time."
He continued, "To Akeem Smith and the people who put up the Go Fund Me and those who have contributed, I appreciate the thoughtful gesture and generosity, but it is completely unnecessary."
Article continues below advertisement
And it looks like André is in for a real fight. George and Tony do not appear to be backing down from the eviction battle. As of now, all parties have not been able to reach an agreement.
Hopefully, this situation can have an amicable ending that pleases all parties involved.