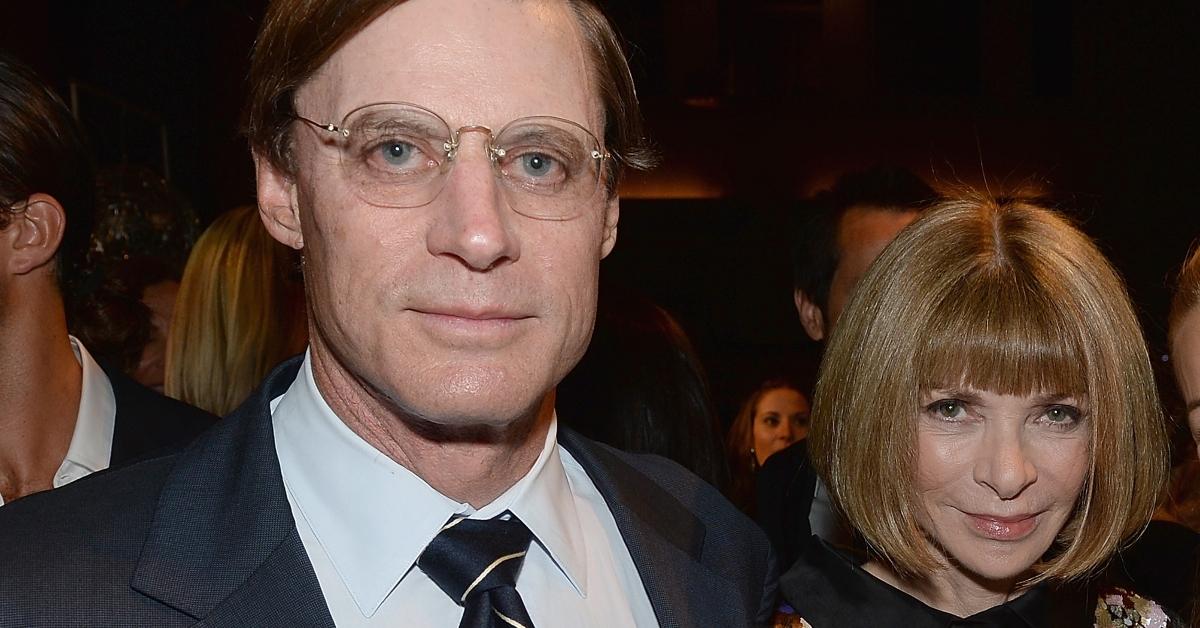 Anna Wintour and Shelby Bryan Might Be Headed for Divorce
Anna Wintour might be about to divorce her second husband, Shelby Bryan. The first rumors about their potential split emerged only recently.
The first news about Anna Wintour's split from Shelby Bryan, her husband of 16 years, emerged on Wednesday, Oct. 21, 2020. The past months mark a particularly turbulent period for the reputed fashion editor, who came under scrutiny for her failure to promote diversity at Vogue, and for the way she treated former colleague and close confidante André Leon Talley. According to outlets like Daily Mail, Anna's marriage might be about to fall by the wayside as well.
Article continues below advertisement
Anna Wintour and Shelby Bryan might be about to split.
Anna and Shelby reportedly split on Wednesday, Oct. 21, 2020. According to some commentators, there's a chance that their marriage has been on the rocks for a while. A rumor holds that they started to grow apart in 2013.
It's worth pointing out that the journalist and editor is known for her reluctance to share details about her relationships or family with the media, thereby making it all the more complicated for nosy fans to obtain intel on her private life.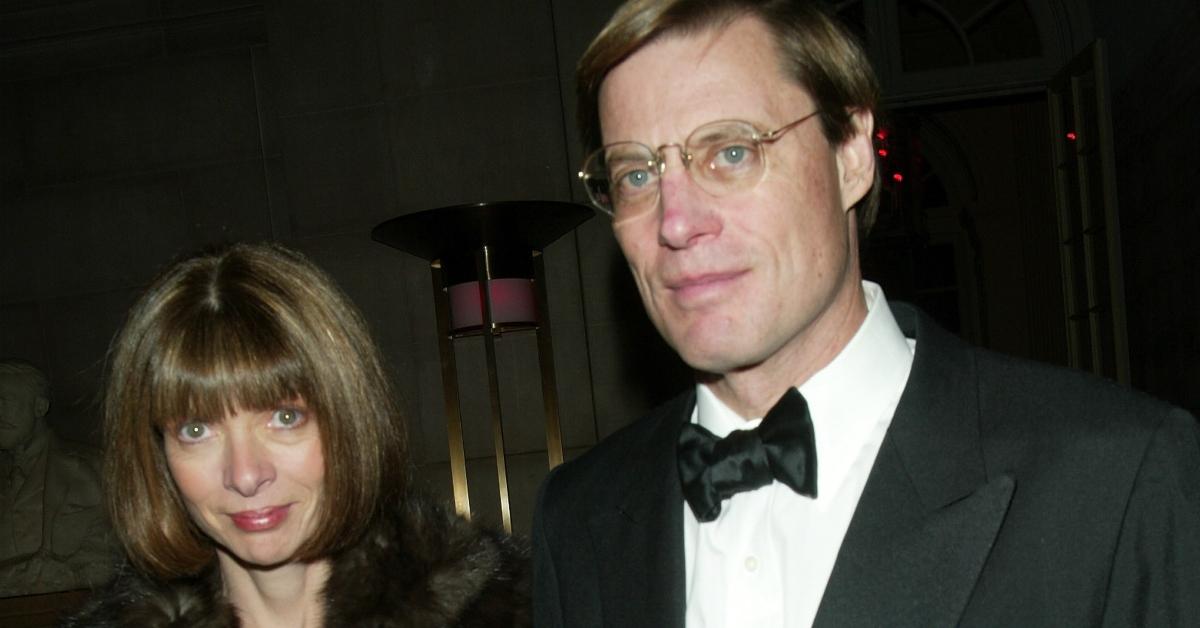 Article continues below advertisement
As a 2003 profile by New York Magazine notes, a fashion industry insider described a sense of shock upon realizing that Anna might have a human side after learning about her stormy divorce from her first husband, David Shaffer, in 1999.
"It's kind of chipped away at her whole persona. Like she's been caught in the act of doing something [...] human," an unnamed source told New York Magazine at the time.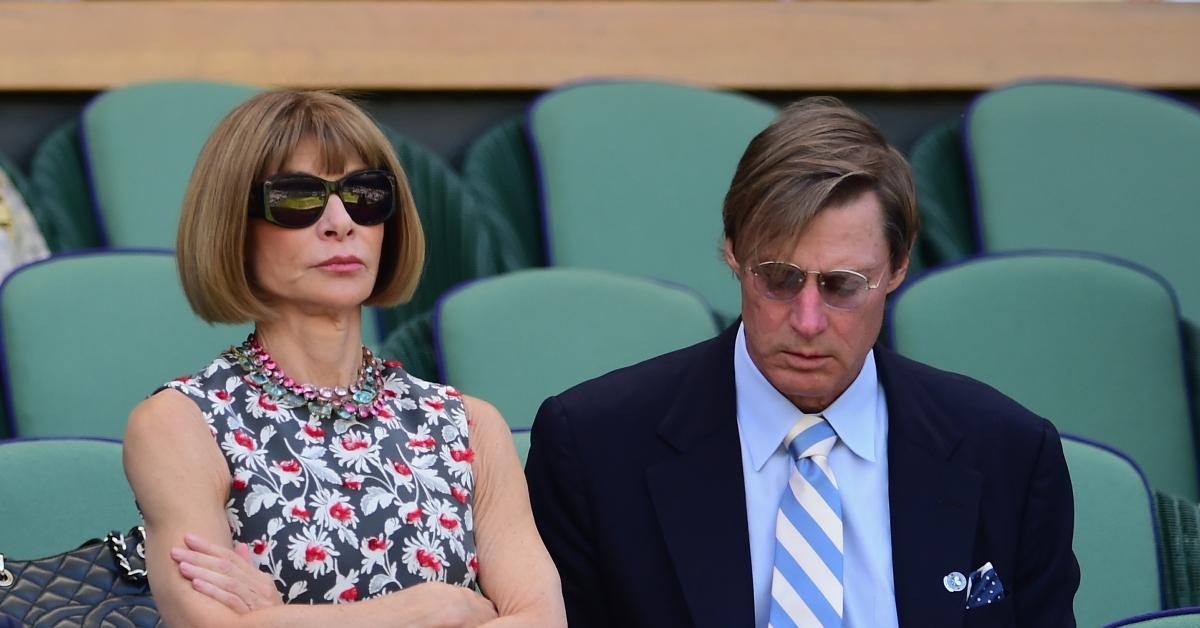 Article continues below advertisement
Allegedly, Anna and Shelby were pursuing an extra-marital affair for a while.
Reportedly, Anna and Shelby first met at a gala held at the Lincoln Center in November 1997. They were both married at the time. It's unknown when they started the reported affair, but the first tabloid articles appeared in 1999.
Anna divorced David, her first husband and the father of her two children, Charles and Katherine (aka Bee), the same year. Shelby followed suit accordingly, leaving his wife, Katherine, and two sons, Austin and Jack.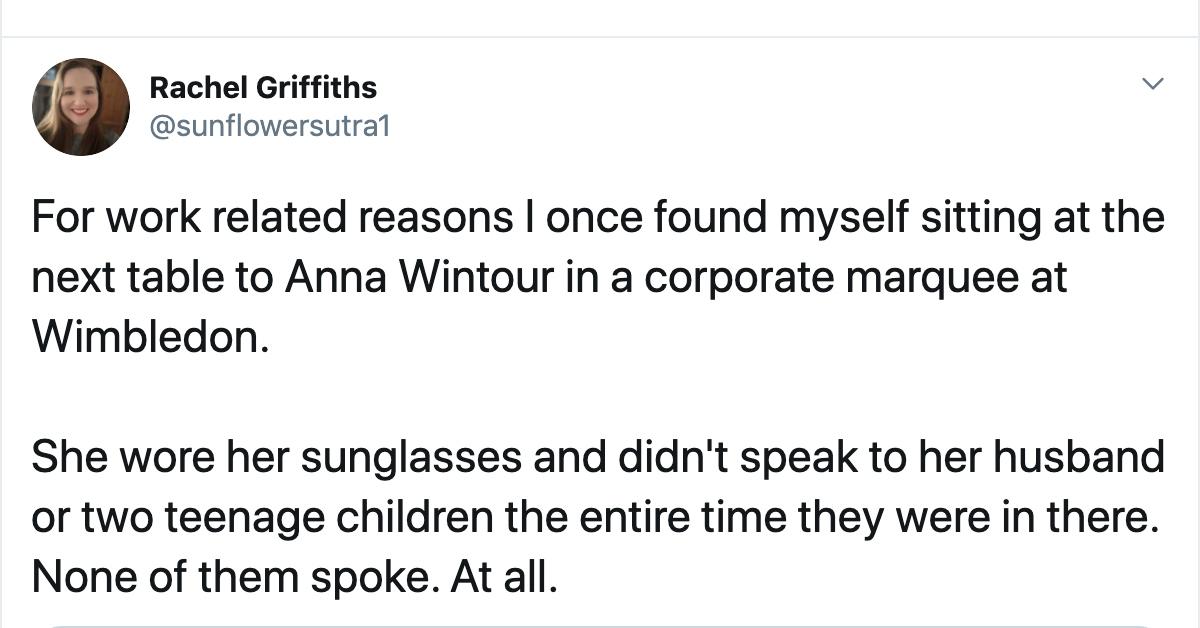 Article continues below advertisement
Anna and Shelby got married in 2004. Unfortunately, not much is known about their married life, daily routines, or favorite anecdotes. However, they share the love of tennis, and they have been spotted at tournaments like the 2014 US Open held in Flushing, Queens, New York, or the 2015 Wimbledon Championships held in London.
So, how much is Anna Wintour's net worth?
Should the divorce proceedings reach the next stage, Anna and Shelby might find themselves caught up in a series of tough negotiations. Anna's net worth is thought to be somewhere around $35 million.
She and Shelby own an $11.4m townhouse in Greenwich Village and at least one additional property in The Hamptons, New York, as well.
And so, what about Shelby's net worth?
It's perhaps reasonable to assume that Shelby, an entrepreneur with ties to politicians like Al Gore, has similarly impressive personal assets.
Over the years, Shelby served as the CEO of companies like Millicom International and ICG Communications, and he also served as the co-founder of Miltope Corp and as the founder of PingTone Communications.
Unfortunately, there's no information available on his net worth at present.