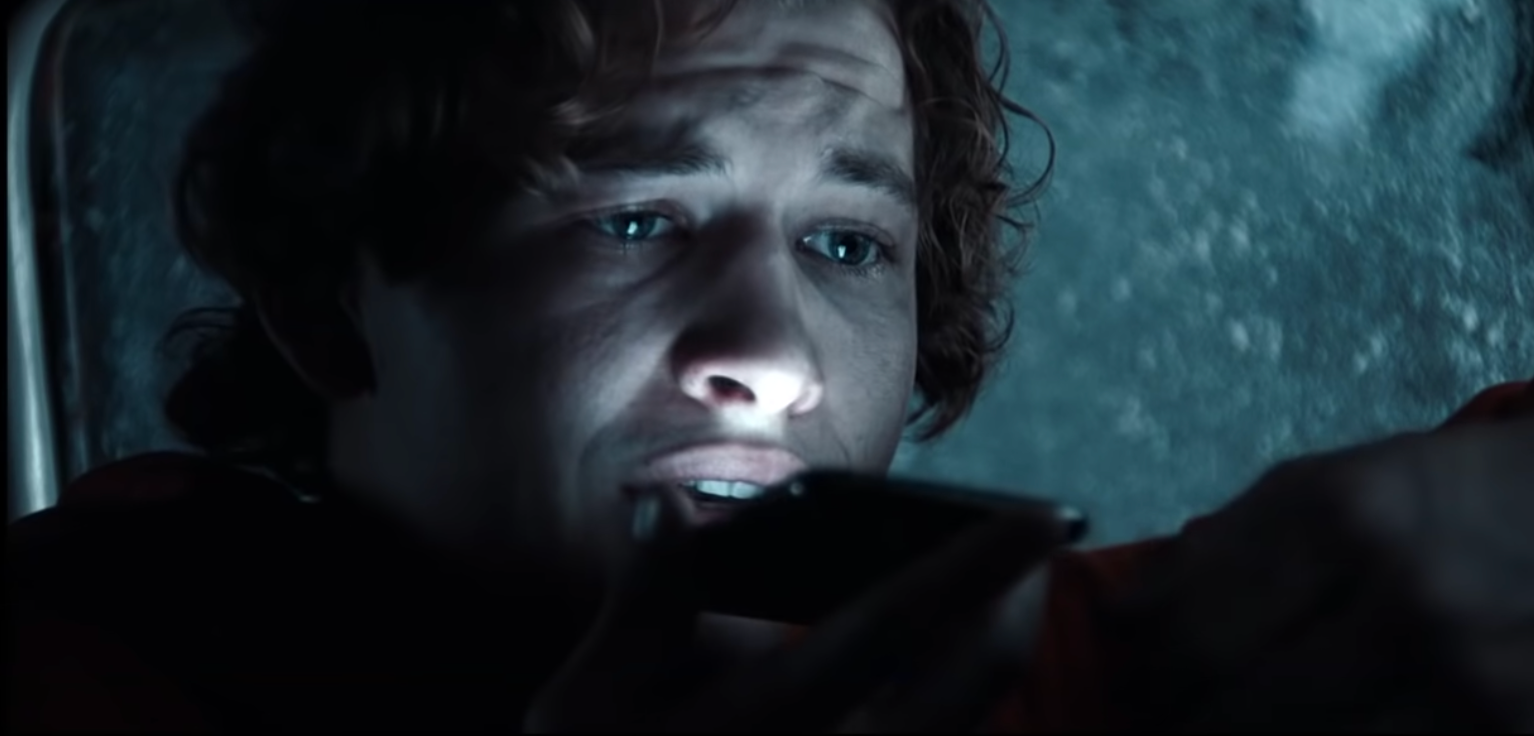 TikTokers Think This Terrifying Clip From a Quibi Show Is Real, Because Nobody Watched the Quibi Show
Quibi is the gift that keeps on giving ... even though we didn't ask for it to. And even though it technically no longer exists. Earlier in October, a clip from Quibi's show Wireless was posted to TikTok. It shows actor Tye Sheridan playing a freezing cold, injured, and possibly dying teen who leaves his mom one last message to tell her he didn't make it. "I'm Andrew Braddock. Please give this video to my mother, Elaine Braddock. Mom, if you're watching this right now, it means I never made it out of here."
Article continues below advertisement
Except, since nobody actually watched Wireless, because nobody downloaded Quibi, a lot of people think this clip is real.
Article continues below advertisement
People think Andrew Braddock is missing, thanks to TikTok.
Probably thanks to TikTok's algorithm, this clip from Wireless somehow made it to people's For You page recently, and gained traction. It's unclear who posted the TikTok, only that it came from user ineedhelp438 and that they've only posted this one video. It currently has 4.2 million views and over 30,000 people have left comments on it, some concerned and confused, while others have figured out that the footage is from the Wireless trailer.
"Call 911? Or post a TikTok, hmm which one is better?" someone posted. "Well rip you should have told us the location," another wrote.
Article continues below advertisement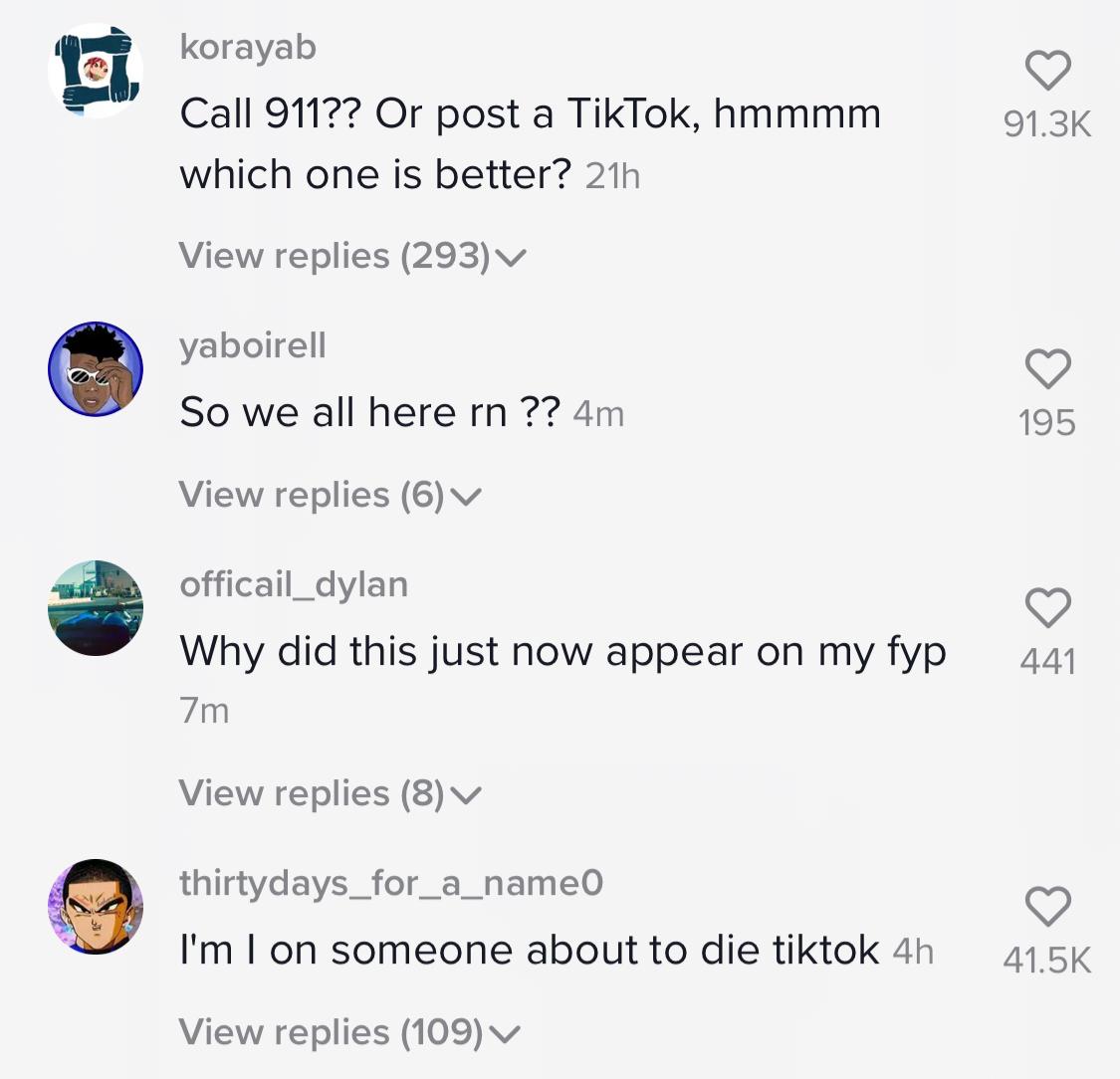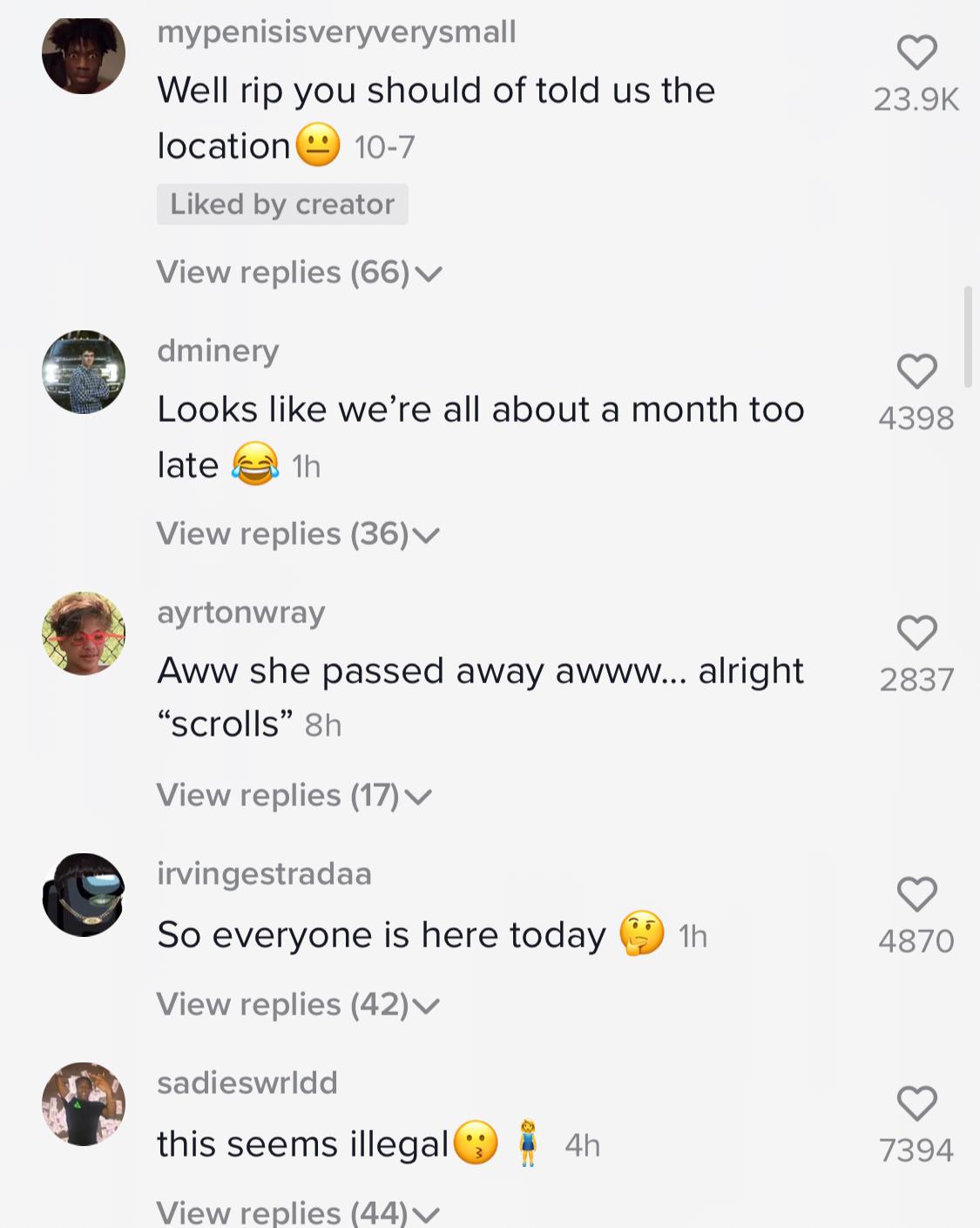 Article continues below advertisement
Sadly, the TikTok clip probably got more views that the show itself. If you're curious, Wireless is about a Colorado teen who is driving into the mountains to attend a party. He gets distracted by watching videos of a girl he likes (who he thinks is flirting with another guy) on social media, and he swerves off a mountain and crashes his car. Miraculously, the car is fine, Andrew seems to be unhurt, and he has full bars on his phone. But no matter who he calls, nobody will pick up, and so he starts freezing to death.
Article continues below advertisement
It's quite possibly one of the most ill-conceived plots in streaming platform history, so it's okay if you never heard of it. But just rest assured that Andrew Braddock is not a real person. He's a fictional teen who was texting and driving and has really bad friends who won't leave a party to come rescue him. Also, even though he passes several cars before he drives off the road, somehow after his crash there is not another car in sight.
Creator Zach Wechter told Coming Soon that Wireless is basically a survival show, and that the iPhone is the main character's "Swiss Army knife." Except, not a very good one? He said:
"...We wanted to tell the story that essentially was a survival movie, where the character used his iPhone as a Swiss Army knife. I think what was relevant to us five years ago has only become more relevant. And so, we both started writing the script after college and just really looked sort of at what a transformative experience it was in our day-to-day lives and in interpersonal communication, once we all started using our iPhones all day long. So it was really birthed from an interest in that. And yeah, that was sort of the impetus of the idea."
Article continues below advertisement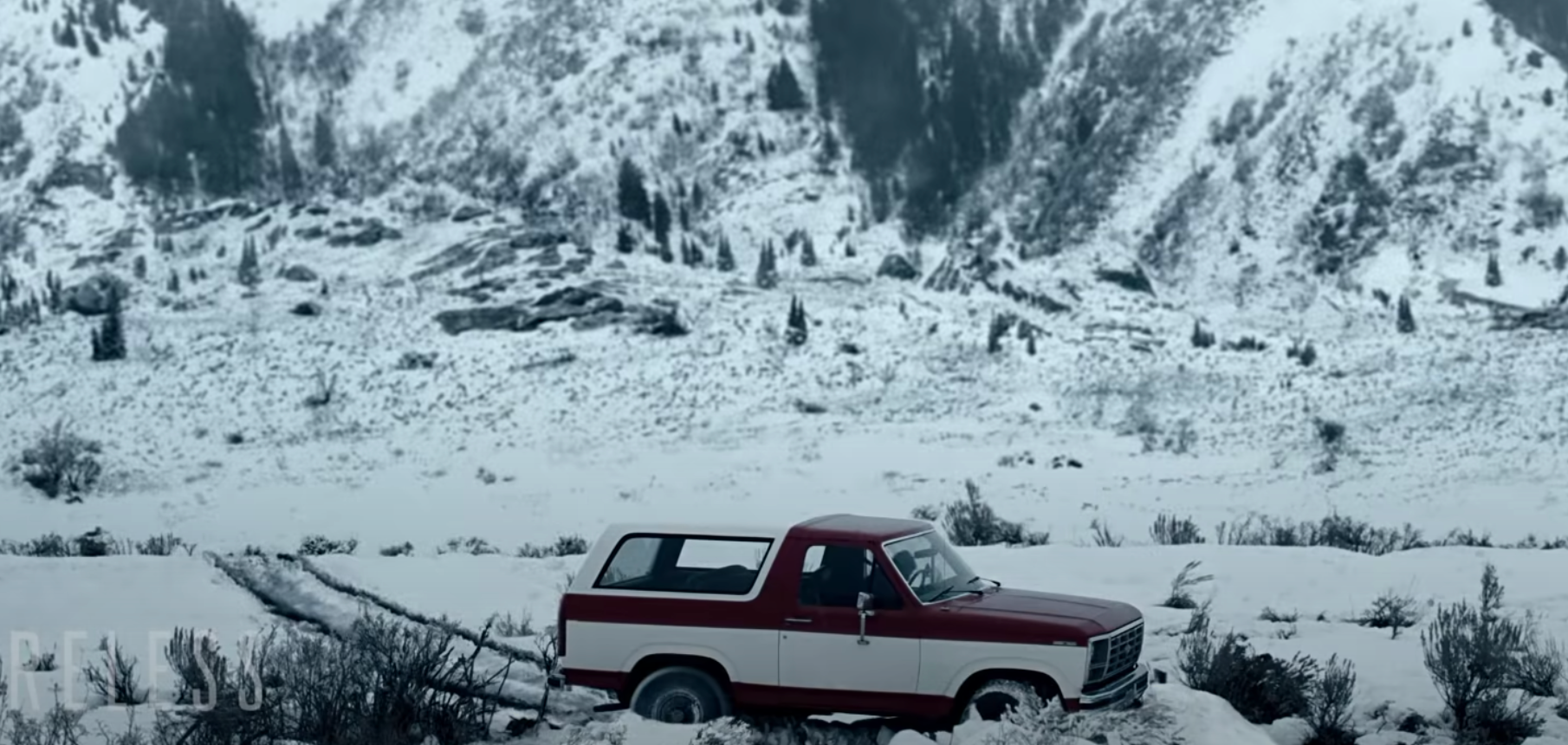 Is the show anti-technology and social media? Not really. Zach explained:
"I hope people do consider the relationship to their devices. Do I think that the phone is like a problem for the future of people and they're sort of personal and interpersonal interactions? Not necessarily. I think it's a piece of technology that is evolving very quickly, and I think it's important we all pause to consider what it needs."
Article continues below advertisement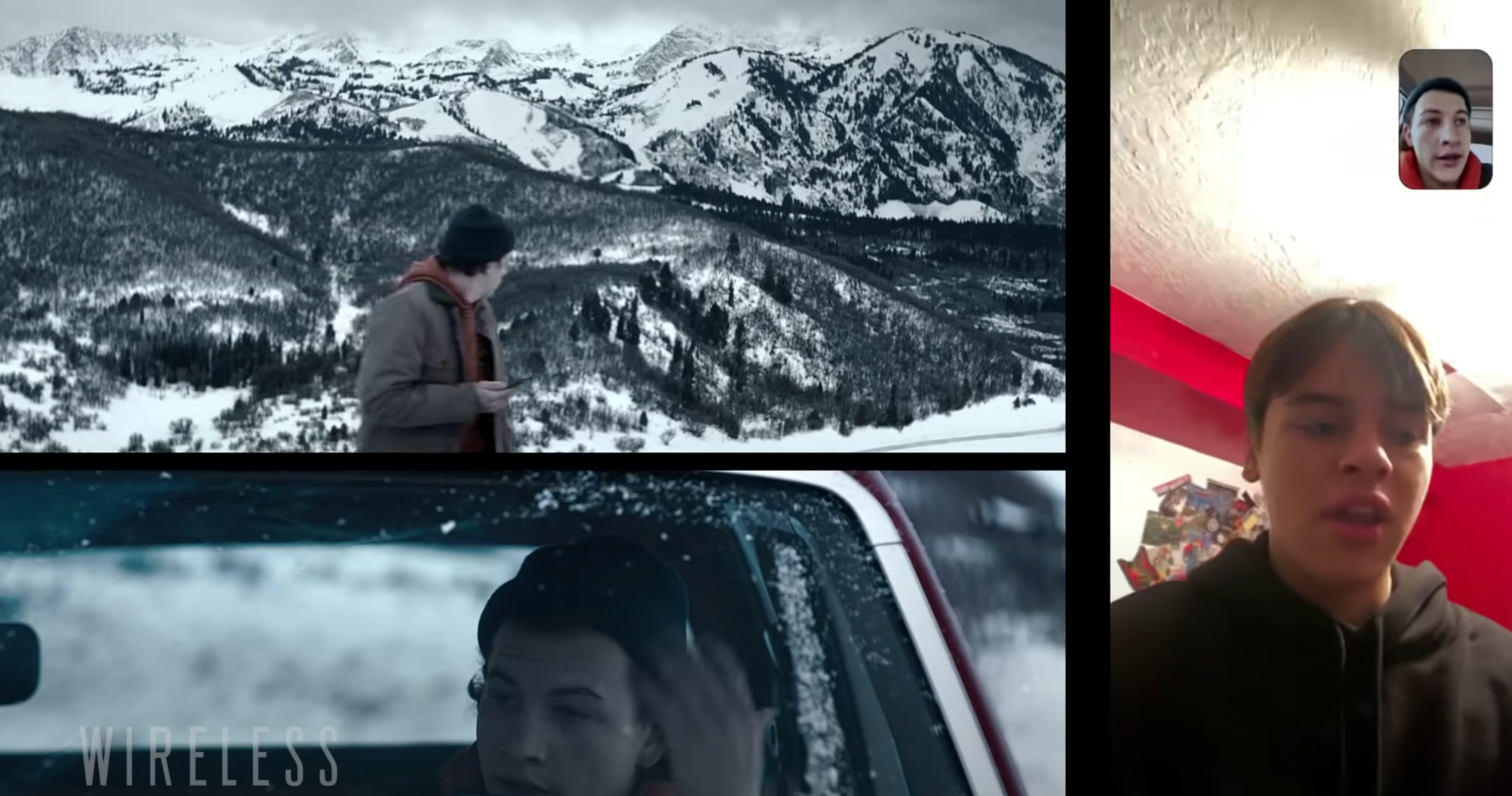 Wireless premiered on Quibi Sept. 13.