Andrew East Says He Almost Died From This Injury Just Weeks After Becoming a Dad
Why was Andrew East in the hospital? He has a YouTube channel with wife Shawn Johnson and their baby, and he just said why he went to the hospital.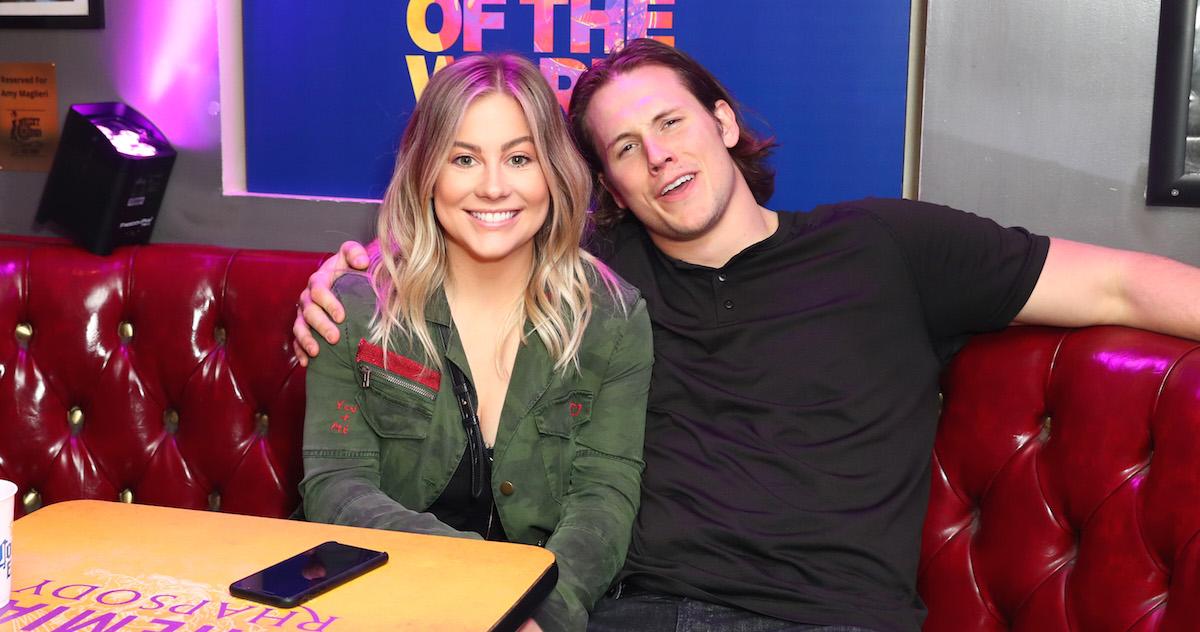 Welcoming a new baby is stressful enough, but adding the pressure from an unexpected hospital visit adds a whole other level of intensity. Former Olympic gymnast Shawn Johnson and ex-NFL player Andrew East have a successful YouTube channel, The East Family, with more than 1 million followers. They've detailed everything from their miscarriage and Shawn's pregnancy to the birth of daughter Drew Hazel.
Article continues below advertisement
Now, the couple is once again opening up about one of the trials of their marriage: Andrew East's hospital visit. We're breaking down their hospital video and how Andrew almost lost his life just weeks after becoming a dad.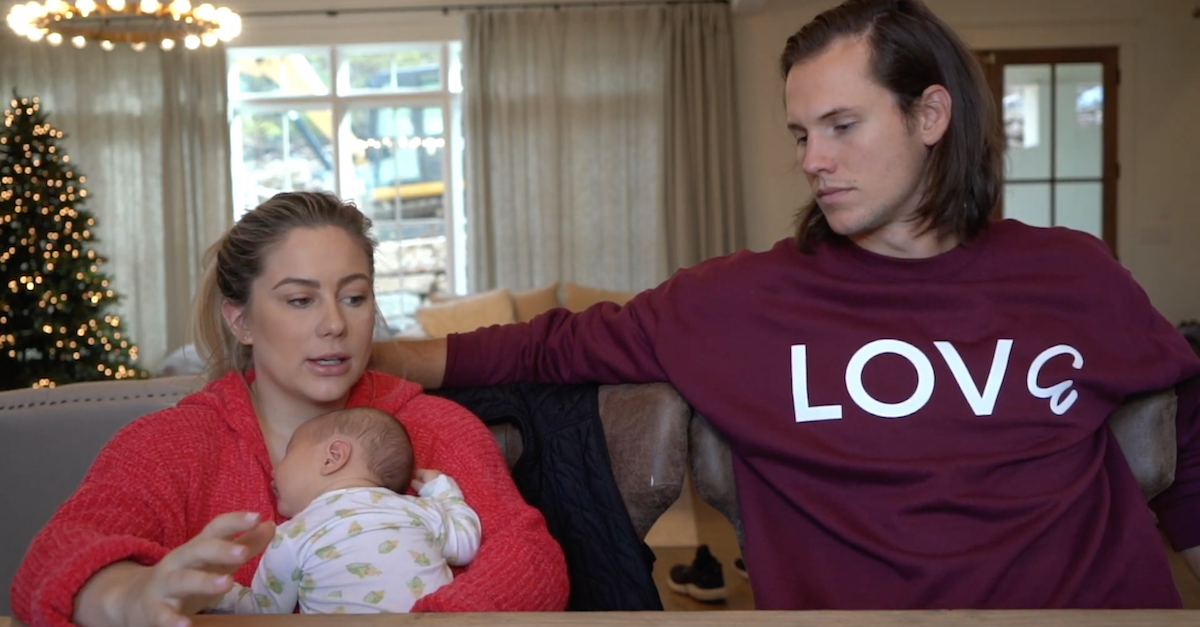 Article continues below advertisement
Why was Andrew East in the hospital?
The East Family's YouTube channel generally features content that is lighter in nature, but their Nov. 24 video centered on Andrew's recent health issues, which landed him in the hospital.
"I do have to give you guys a heads up," Andrew began in the video. "This is a more somber video than we usually make and there are some disturbing images that will be in this video... so that's the disclaimer."
He went on to say that, in the six years that he and Shawn have known each other, they've only ever been to the hospital once, when Shawn had a planned knee surgery. But, in the nearly one month since they had baby Drew, the couple had made several trips to the E.R., from Shawn's broken toe to her C-section after 22 hours of labor.
Article continues below advertisement
The couple went on to talk about how having a newborn has affected their sleep. They've been dealing with the stresses by having more caffeine products, and that they're drinking wine again now that Shawn isn't pregnant. This has led to some dehydration issues, and it ultimately contributed to Andrew's gruesome injury.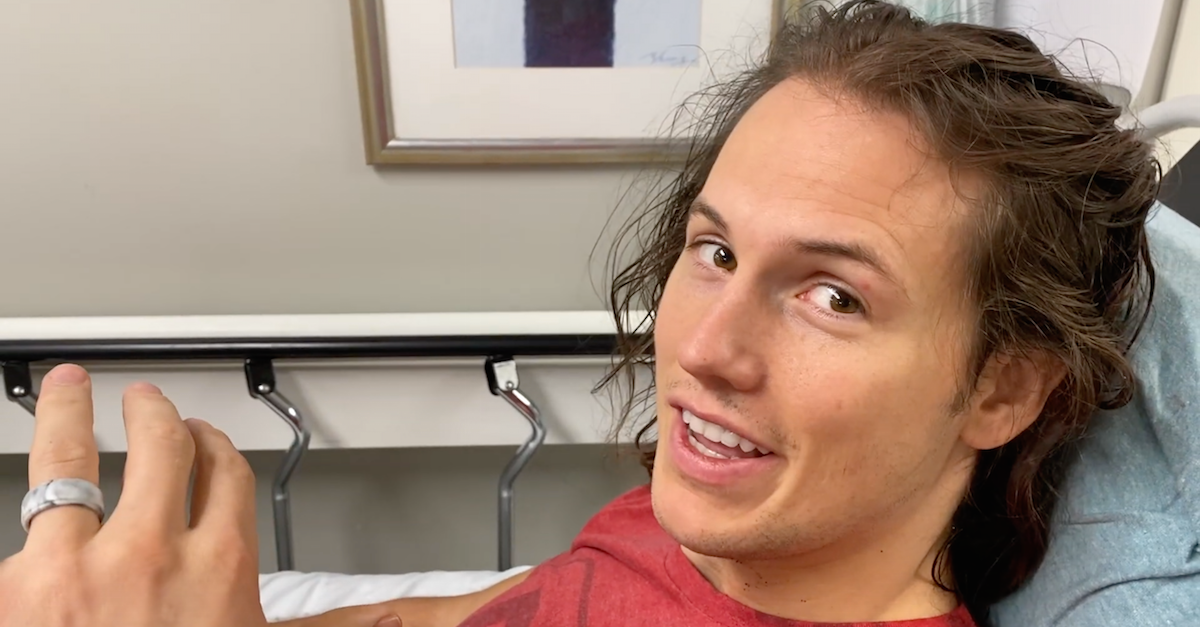 Article continues below advertisement
Andrew said that he had planned an early morning group workout with several of his friends in his home gym. While Shawn slept, Andrew went down to clean up to prepare for the group. That involved moving a 185 pound deadlift bar back to its elevated shelf in the gym.
After lifting the bar up, Andrew felt lightheaded and he fainted on the hardwood floor. He said he was unconscious for several minutes, and he has no memory of that period of time.
The video showed footage from the gym that was set up for YouTube content.
Though he had a football career, Andrew says he's never had a concussion or head injury before. Shortly after fainting, one of Andrew's friends arrived at the house for the workout, and he was able to get some help for his injury. He had no memory of the fall, and his friend grew concerned after seeing a puddle of blood on the floor.
Article continues below advertisement
Shawn got a call from Andrew at 6 a.m., and he explained that he was in the hospital. She then called her parents to watch Drew, and she rushed to the emergency room. Andrew was still struggling with memory issues, and Shawn was terrified at the extent of his head injury.
Later on, Andrew began to regain some memories from the fall, and he got nine staples in his head. But, his fall was far more serious than he ever anticipated.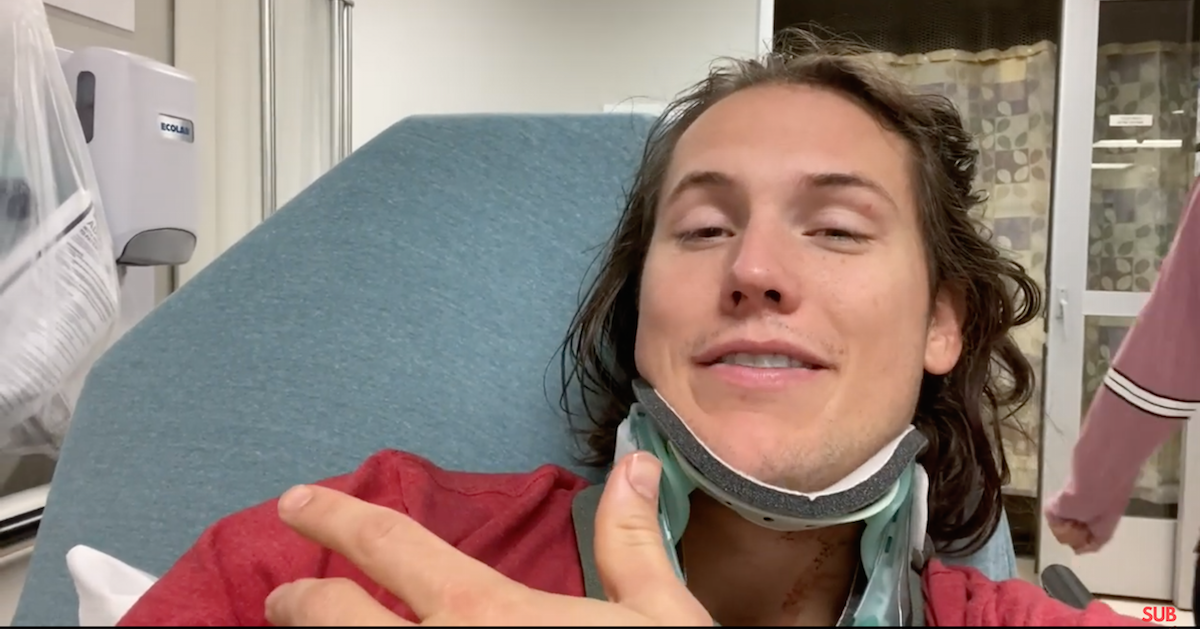 Article continues below advertisement
Andrew then learned the fall might potentially be related to heart issues.
After Andrew's head was fully examined, he thought he would soon be getting the "okay" to get released from the hospital. But, after something showed up on one of the exams, he was told to stay for further evaluation.
"When they were taking my EKG, they noticed an irregularity," Andrew explained. "They need me to stay for 24 more hours to continue to monitor it and make sure it's not a bigger issue. But it was the first time where I had to realize that this life is not just my own now. I've got little Drew that I need to be selfless for."
He was told that he might need a pacemaker if the exam results came back showing heart issues.
Article continues below advertisement
The head of cardiology at the hospital then ran some more tests, and it was discovered that the heart issues were actually just a result of an issue with the actual exam.
The couple then returned home, and Andrew referred to the ordeal as a "humbling experience." He said that he's now recovering from the scary incident, and that he understands how his plans can go awry.
Watch Andrew's hospital video below, which does include some graphic images of his injury.