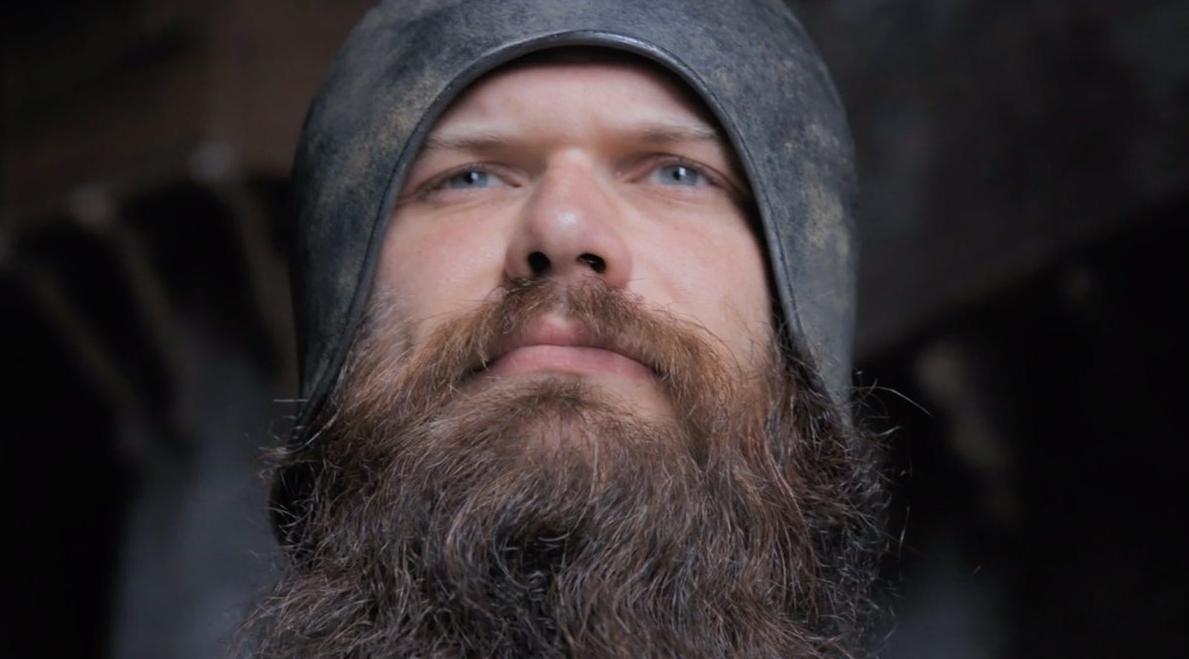 A 'Game of Thrones' Extra Is Now Everyone's Favorite Character
If you ask a group of people for their favorite Game of Thrones characters, there will be a few names that pop up a few times. Whether it's Arya Stark, or Jon Snow. But after the two-hour behind-the-scenes documentary Game of Thrones: The Last Watch aired on Sunday, an extra seems to be emerging as one of the stars of the series.
Article continues below advertisement
The documentary focused on a few more minor characters from the show. One of them was played by Andrew McClay. McClay is an Irish actor who plays a soldier loyal to House Stark. But what's really impressive is that the unnamed soldier has survived every single battle he was in throughout the series.
Article continues below advertisement
While Season 8 has been criticised by some fans for seeming rushed in terms of writing, it's undeniable that the production side of things was amazing. Whether it was the siege of King's Landing, or the battle for Winterfell, the visuals of the season were simply incredible.
The documentary reminded everyone of the incredible work that the crew put in.
Article continues below advertisement
And of course, it reminded everyone of what a bad ass McClay must be to survive Stannis' attack on Winterfell, the Battle of the Bastards, the Siege of WInterfell, and the Battle of King's Landing.
After one Twitter user applauded the crew of the show, they added: "One additional and truly deserved shoutout to Andy McClay, the greatest extra of all time."
Article continues below advertisement
Another user added: "I don't think there is a more pure human being than Andy McClay. I'm so glad we got to meet him and witness a part of his story tonight."
Article continues below advertisement
One user asked: "Why is no one talking about this dude? One of the many unsung heroes of Game of Thrones."
Article continues below advertisement
"Thank you this guy who taught me that CLUB sandwich stands for chicken lettuce under bacon," another joked.
Article continues below advertisement
Some users have even gone as far as to demand a sequel with McClay in the staring role. "A sequel starring this dude is all the Game of Thrones I need," one user wrote.
How to sign the Change.org petition to rewrite Game of Thrones.
Hundreds of thousands of fans are demanding that HBO remake Season 8 with "competent writers" because they believe the show was rushed. Dylan D, who started a protest on Change.org which has so far amassed over 1.5 million signatures, wrote:
"David Benioff and D.B. Weiss have proven themselves to be woefully incompetent writers when they have no source material (i.e. the books) to fall back on."
"This series deserves a final season that makes sense."
"Subvert my expectations and make it happen, HBO!"
Where to watch Game of Thrones: The Last Watch
The Last Watch is available to stream live or watch later on-demand on both HBO GO and HBO NOW. Hulu customers can add HBO to their packages and receive a a one-week free trial of the service before paying $14.99 a month.