Andrew Tate's Father Was a Chess Master, and His Mother Raised Him in England
Andrew Tate's arrest and online feud with Greta Thunberg have some wondering who his parents are and how he came to hold the views he espouses.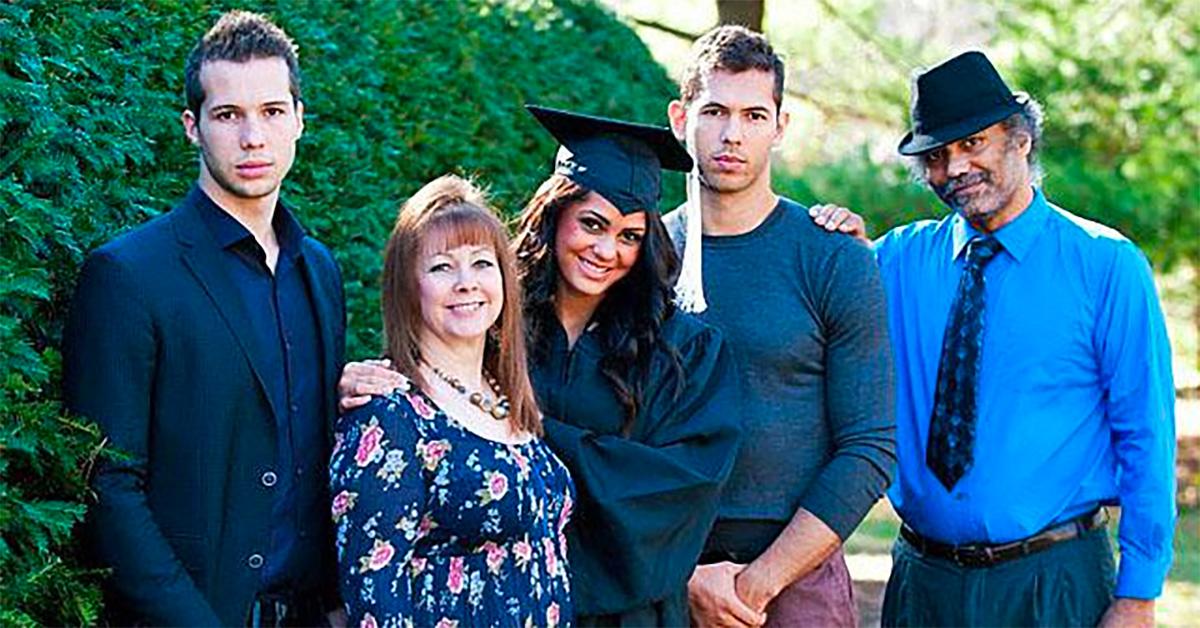 Few internet personalities have imploded in such spectacular fashion as Andrew Tate did recently. In the span of less than a week, he attempted to troll Greta Thunberg and got slapped down pretty hard by the climate activist, and was then detained by Romanian authorities on charges of human trafficking.
Following this tumultuous week, many wanted to know more about who Tate's parents are.
Article continues below advertisement
Who are Andrew Tate's parents?
Tate was born in Washington, D.C. to Emory and Eileen Tate. Emory was an international chess master, and was a five-time winner of the United States Armed Forces chess championship. His mother worked as a catering assistant, and after the two of them divorced, Tate and his siblings Tristan and Janine moved to the U.K. where they lived with their mother.
Article continues below advertisement
Tate moved to the U.K. when he was 11, and The Daily Mail has reported that he and his family lived there in relative poverty.
Andrew followed in his father's footsteps and competed in adult chess tournaments while he was still a child. Eventually, he shifted into the world of professional kickboxing and gained a following on social media as well. Now, he's known primarily for his right-wing commentary.
Article continues below advertisement
Does Andrew Tate have kids?
Tate has been pretty unrevealing on the question of whether he's a father, but he has made it pretty clear that he'll never get married. During an interview on Anything Goes with James English, Tate intentionally declined to answer questions about whether he's a father.
"Do I have kids? If I had kids, I wouldn't say on the podcast," he said at the time.
What was Andrew Tate arrested for?
According to a defense attorney that represents both Tate and his brother, the two were not arrested but were instead detained by Romanian authorities. He's only being held for 24 hours, and it's unclear whether he'll be detained for any longer once that period is over.
According to Romania's Directorate for Investigating Organized Crime and Terrorism (DIICOT), Tate and the three other men who were arrested were an organized criminal group.
Article continues below advertisement
The DIICOT further claimed that this group's influence extended from Britain to Romania to the United States, and that they had been organized for the purpose of committing human trafficking.
CNN reported that two of the men, who they did not name, had misled the victims "into believing that they intended to enter into a marriage/cohabitation relationship."
Article continues below advertisement
These victims were then transported to Romania, where they were sexually exploited and physically assaulted. One man in the group is also accused of raping a woman twice in March of this year.
In the past, Tate has openly advocated for violence against women, and his views were considered so outside of the mainstream that he was banned from every major social media platform. When Elon Musk took over Twitter, Tate's account was restored. Before it was taken down, Tate's TikTok account had wracked up a staggering 11.6 billion views.