Serial Misogynist Andrew Tate Was Recently Arrested in Romania — What Happened?
It was recently reported that former 'Big Brother' contestant turned online misogynist Andrew Tate was arrested. What happened? Here's what we know.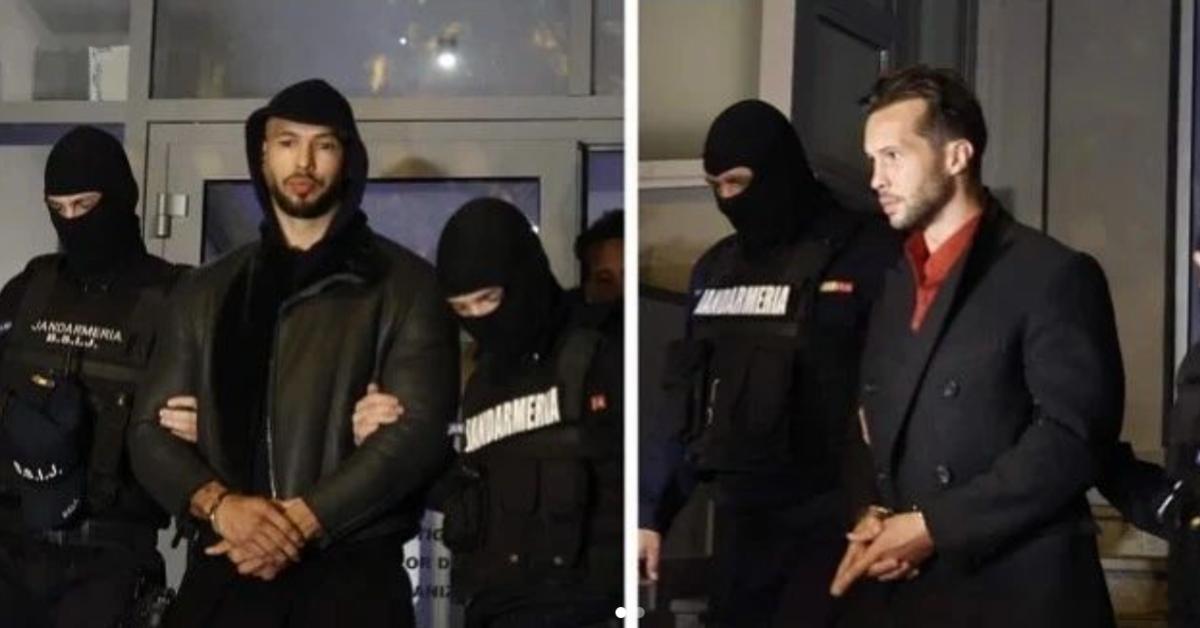 Former kickboxer and current hateful misogynist Andrew Tate was allegedly taken into custody in Romania. This is the second time in as many days that the semi social media influencer has catapulted into the news.
On Dec. 27, he tweeted at environmental activist/teenager Greta Thunberg to inexplicably brag about the number of cars he has, while offering to send her a full list. In response, she tweeted, "Yes, please do enlighten me. Email me at smalldickenergy@getalife.com."
Article continues below advertisement
It's hard to believe Tate has found the energy to get arrested after being side-kicked into space by Thunberg, and yet here we are. Is it possible every disgusting threat he's made against women was more than a threat? After all, people always tell you who they are.
So, why was Andrew Tate arrested and can Romania keep him?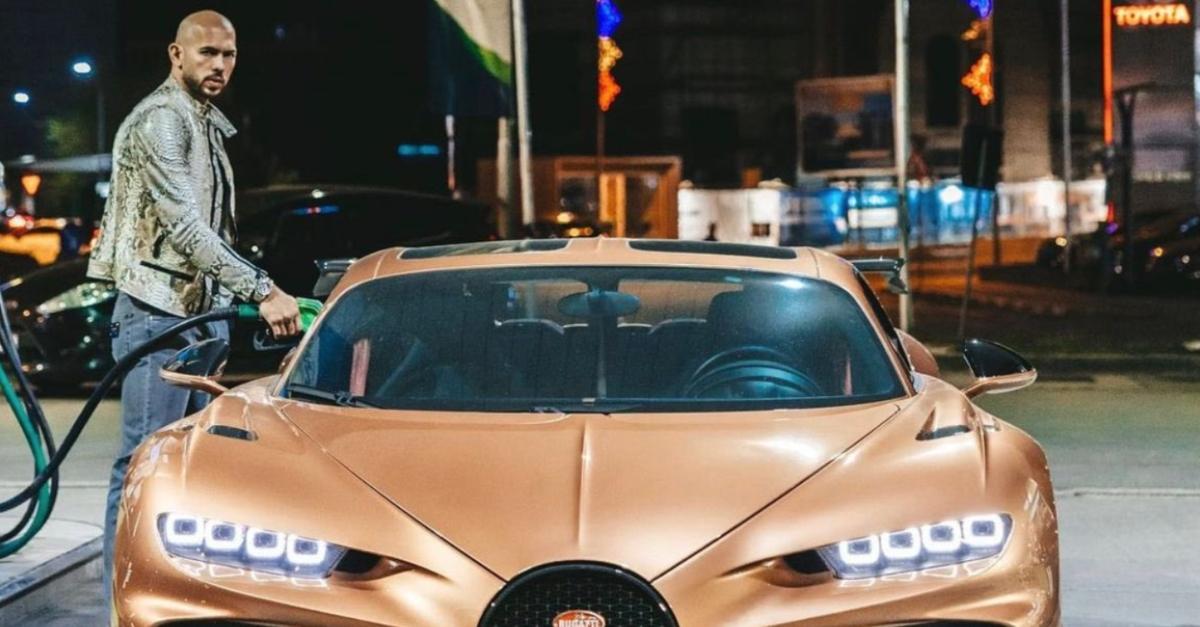 Article continues below advertisement
Why was Andrew Tate arrested?
TMZ reported via the Romanian publication Libertatea that Andrew Tate, along with his brother Tristan, "have been arrested in Romania on human sex-trafficking allegations." Per the Libertatea, the siblings were charged with kidnapping and rape with more details to come. Evidently there is a video of the Tate brothers "being led out of a building in handcuffs by police and into a waiting vehicle."
How Tate was partially caught is almost quite literally a chef's kiss moment. In response to Thunberg's tweet, Tate dropped a two-minute rambling video where he's smoking too much cigar and not wearing enough robe. While he attempts to ridicule a 19-year-old who cares about our dying planet, Tate is delivered pizza. The current working theory is that authorities were able to track him down upon recognizing the name of the pizza place on the boxes. We cannot make this stuff up and look forward to its arrival in a Law & Order episode.
Article continues below advertisement
Tate was already under investigation for human trafficking.
Pizza actually had little to do with Tate's arrest. The Daily Mirror reported that 36-year-old Tate was "under investigation by the Directorate for Investigating Organised Crime and Terrorism (DIICOT) and reports in Romania claim he and his brother are being questioned on suspicion of forming an organised crime group which used girls in adult videos." This arrest was brought on by the apparent abduction of two girls in Romania.
Article continues below advertisement
This is not the first time Tate and his brother have come under suspicion. In April 2022, authorities detained the brothers when "police reportedly found two girls who claimed they were being held against their will." They were both released but police kept a close watch on the siblings.
Romanian prosecutors claim Tate, his brother, and two unnamed individuals "appear to have created an organized crime group with the purpose of recruiting, housing, and exploiting women by forcing them to create pornographic content," via the Daily Mirror. A spokesperson for Tate and his brother informed the Daily Mirror that they "cannot provide any details at the moment regarding alleged reports that [the Tates] have been detained; however, Andrew and Tristan Tate have the utmost respect for the Romanian authorities and will always assist and help in any way they can."