Andy Samberg Has One Daughter With His Wife Joanna Newsom
Andy Samberg and Joanna Newsom have been married since 2013. They welcomed their only daughter together four years into their marriage.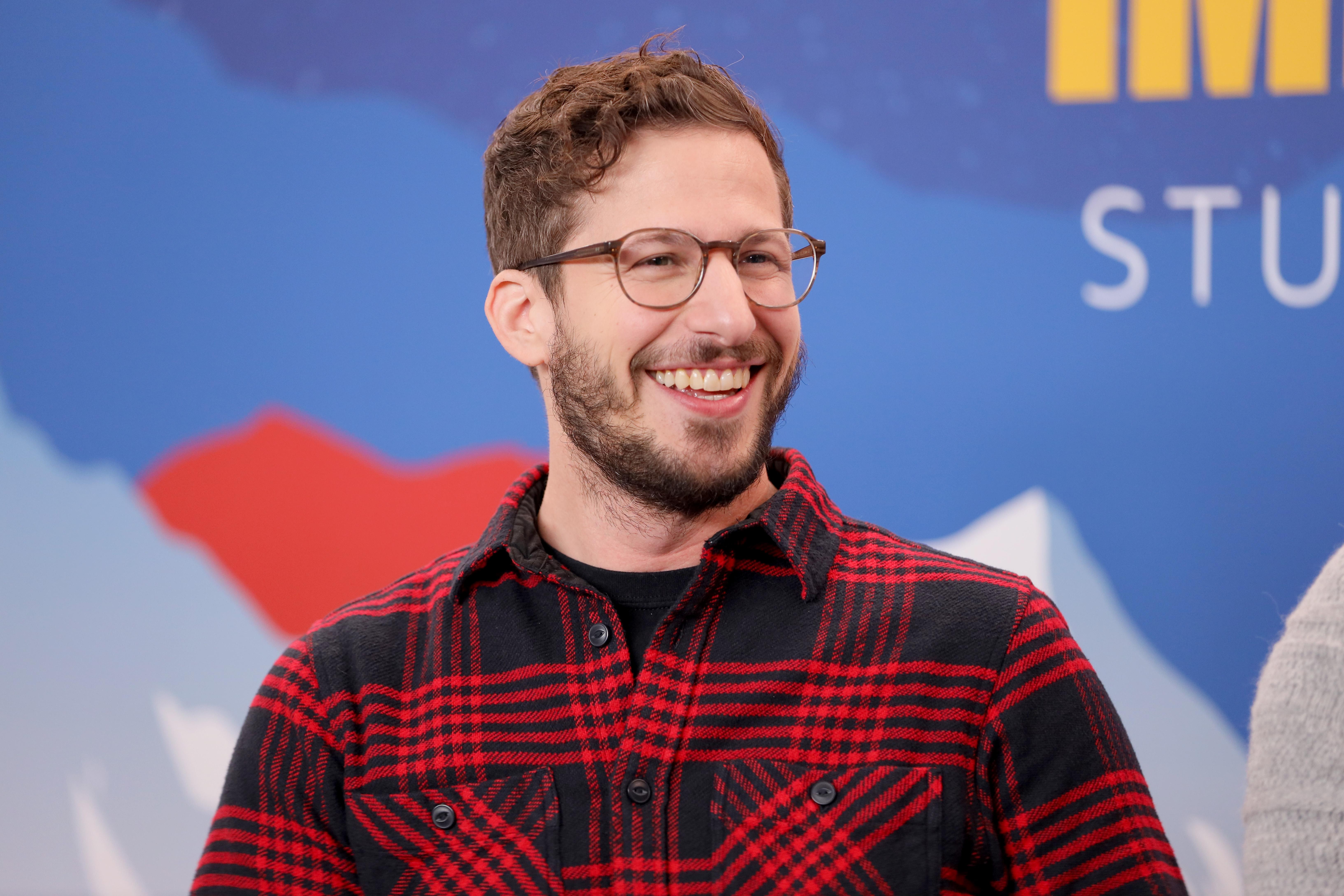 When Andy Samberg isn't catching criminals and cracking jokes on Brooklyn 99, he's busy being a father! The actor and comedian has been married to professional harpist Joanna Newsom since 2013.
While they've said there won't be any professional music collaborations in their future, Andy and Joanna have kept themselves busy.
Article continues below advertisement
The couple aren't necessarily private about their relationship, as they've been making red carpet appearances together since early in their relationship, but they aren't as open about everything in their life. But while they're not afraid to share their love for each other publicly, they've kept a lot of their family life private, especially when it comes to their daughter.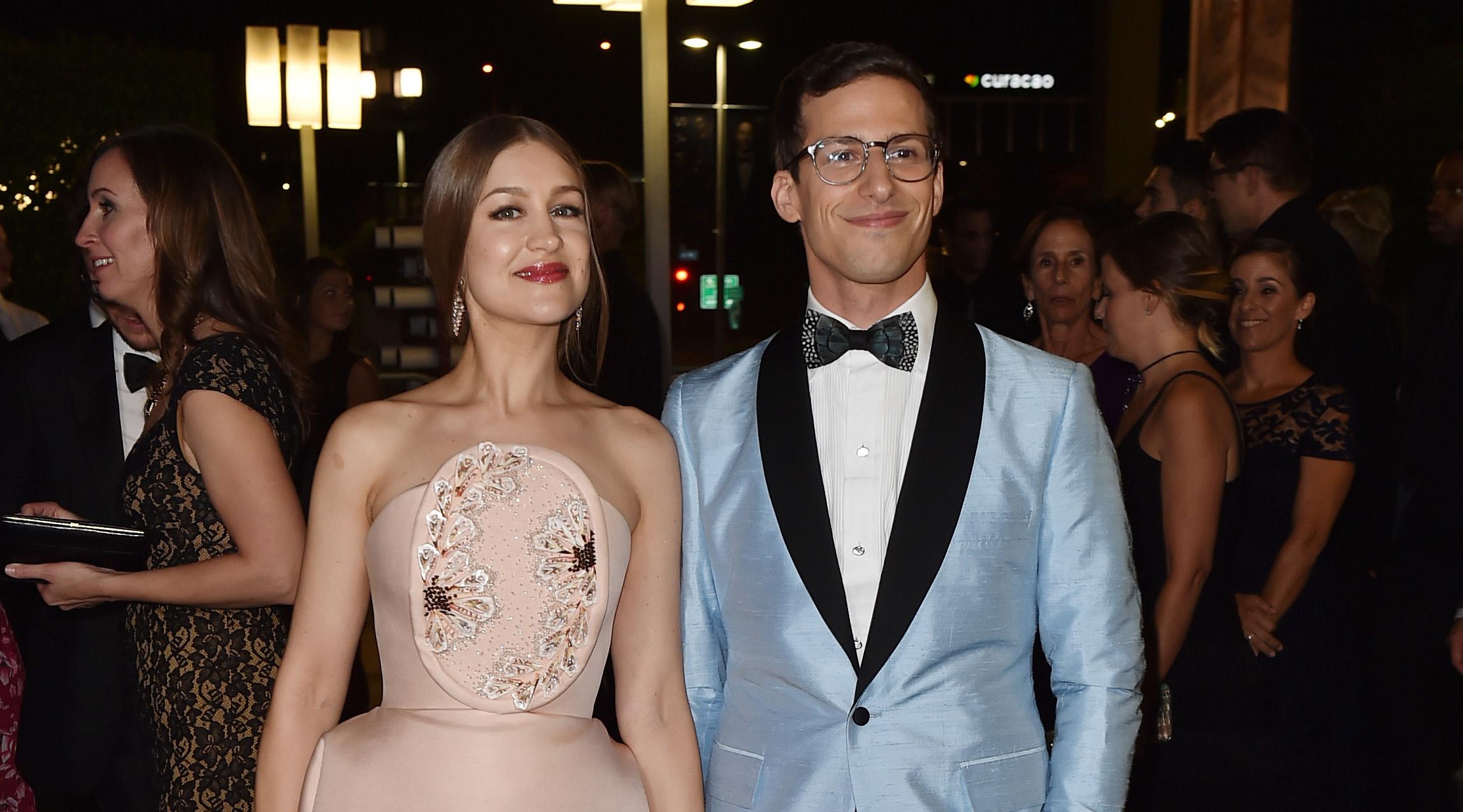 Article continues below advertisement
Andy and his wife welcomed their daughter in 2017.
Since welcoming their daughter in 2017, Andy and Joanna have talked about their lives as parents. Shortly after his daughter was born, Andy did an entire bit on Conan O'Brien's show with a fake baby strapped to his chest.
"She has started just sitting there and making fart noises with her mouth and then laughing really hard. I was like 'Oh well, I've taught her everything I know,'" he joked on Jimmy Kimmel Live.
As for adjusting to life as a new father, Andy was full of jokes.
"Aside from the beard? I feel like I'm working on a pretty signature dad bod," he joked on Late Night With Seth Meyers. "I pick her up a lot, so my guns are really rockin'. But I eat all of her bread crust, so my tum's a little fat. I've eaten more crusts in the last two-and-a-half years than in the rest of my life combined. I can't remember the last time I had a normal bite of a sandwich."
Article continues below advertisement
What is Andy and Joanna's daughter's name?
While Andy has made many jokes about his personal life publicly, he and Joanna decided to keep the news of their pregnancy a secret until after their daughter was born. When Us Weekly broke the news of their newborn in August 2017, their daughter's name was not mentioned, and the actor has continued to stay mum on any personal details about their daughter.
Article continues below advertisement
Before their firstborn was welcomed, Joanna and Andy had publicly spoken about wanting children. Joanna hinted she and Andy had been discussing the possibility of having children starting in December 2015, joking with Larry King "Little harpist Samberg, thank you for putting that image in my head."
Beyond what Andy and Joanna have said publicly about their child, little else is known about her, as the couple has chosen to keep that information private.
Joanna and Andy got married in September 2013 after dating for a few years. Andy was reportedly a big fan of the harpist's prior to their meeting, attending her concerts, according to Us Weekly.
"He liked her music and would go to her shows," a source told the outlet before they got together. "He had the biggest crush on her."