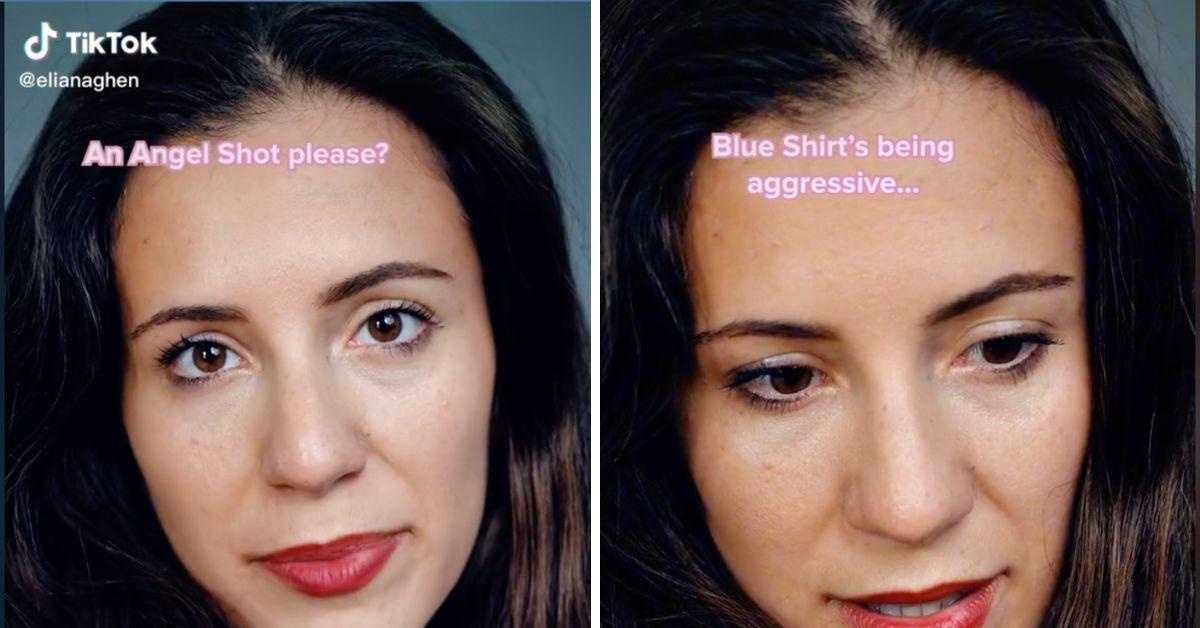 This Is What It Means if Someone Asks for an Angel Shot at the Bar
Bars are a fun spot to hang out with your friends. They're also a popular place to meet some weird people. And we're talking really weird folks who won't take a hint and leave you alone — even after you tried this user's "Baby for President" method, which previously went viral on TikTok.
If you're ever in a really uncomfortable situation and feel unsafe, consider giving the "angel shot" tactic a try. The term has actually been gaining some momentum on TikTok. Keep scrolling as we unpack it.
Article continues below advertisement
Feeling trapped by an unwanted romantic prospect at a bar? Try asking a bartender for an angel shot.
What is an angel shot? According to Urban Dictionary, "A guest in a bar or restaurant who's having a bad first date or a bad time with someone they just met can order an angel shot to signal to the bartender or server they need assistance."
In other words, it's a fake drink order that people who feel they're in danger can ask for to communicate to others that they need help.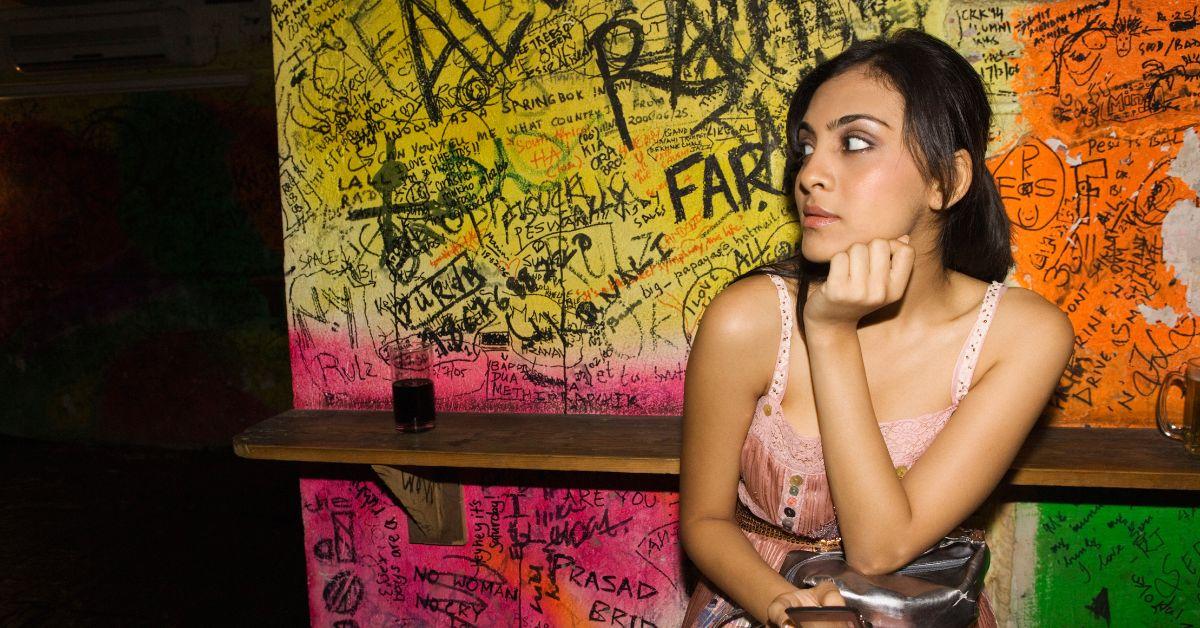 Article continues below advertisement
But while the term is new to TikTok, it's not new to the bar scene.
Per Budget Branders, it arose from the U.K.'s 2016 "Ask for Angela" campaign, which was designed to prevent sexual assault by urging those who felt unsafe on a date or around another patrol to "Ask for Angela." In America, a similar practice was unofficially adopted, but instead of asking patrols for Angela, we ask bartenders for an angel shot.
And now on TikTok, an audio clip titled оригинальный звук has become a popular background audio for videos regarding the angel shot. In the audio, background music can be heard as a woman asks a bartender for an angel shot. The bartender shoots back with "Who?" to which the woman replies, "Blue shirt is being aggressive."
The bartender then assures her that she'll take care of the person in the blue shirt and is seen taking out a bat.
Article continues below advertisement
But while the above video got a lot of traction (as well as others that also used that audio), it seems there were mixed reactions about it in the comments.
"Omg I'm a bartender and never heard of this, I would have failed you ladies, like sorry we don't have that," one user wrote.
Meanwhile, another bartender laid out the protocols used at the bar where she works. "Every bar is different, but our angel shot code was 1. Call the cops ASAP 2. Bar back tell the guy to get out. 3. Escort the lady to her car/her ride," she wrote.
Others seemed to have issues with how the audio portrayed the angel shot.
Article continues below advertisement
"Making ppl aware [about] angel shots is good but like stop making it look like the bartender is gonna fight them — ppl get confused with the real meaning," one user wrote, trying to get the point across that the bartender shouldn't have automatically taken out a bat in the video when she said "Alright, I'll take care of him."
On Twitter, folks also voiced their thoughts regarding the video. Some were upset that asking for an angel shot was being turned into a TikTok trend.
Article continues below advertisement
Another person tweeted: "Why is the whole angel shot thing trending on tiktok?? I feel like that ruins the point. Like if your abuser is at the bar with you and you go 'I need an angel shot,' the abuser is gonna know what's going on now."
Is the angel shot only for women?
While the angel shot is frequently portrayed as a way for women to get out of uncomfortable situations with men, it can actually be used by anyone. As creator @crispo.creme showed in his TikTok, men can also resort to the term if they feel they are in danger.
And although there may be debate over whether or not angel shot should be advertised on TikTok like this, if you're ever in an S.O.S. situation, no matter who you are or who you're with, it never hurts to try hollering it.