Finally, L.A. Icon Angelyne Is Getting Her Due With a New Peacock Series
The upcoming Peacock series 'Angelyne' looks at the real person who invented becoming famous for being famous. Learn about the L.A. icon.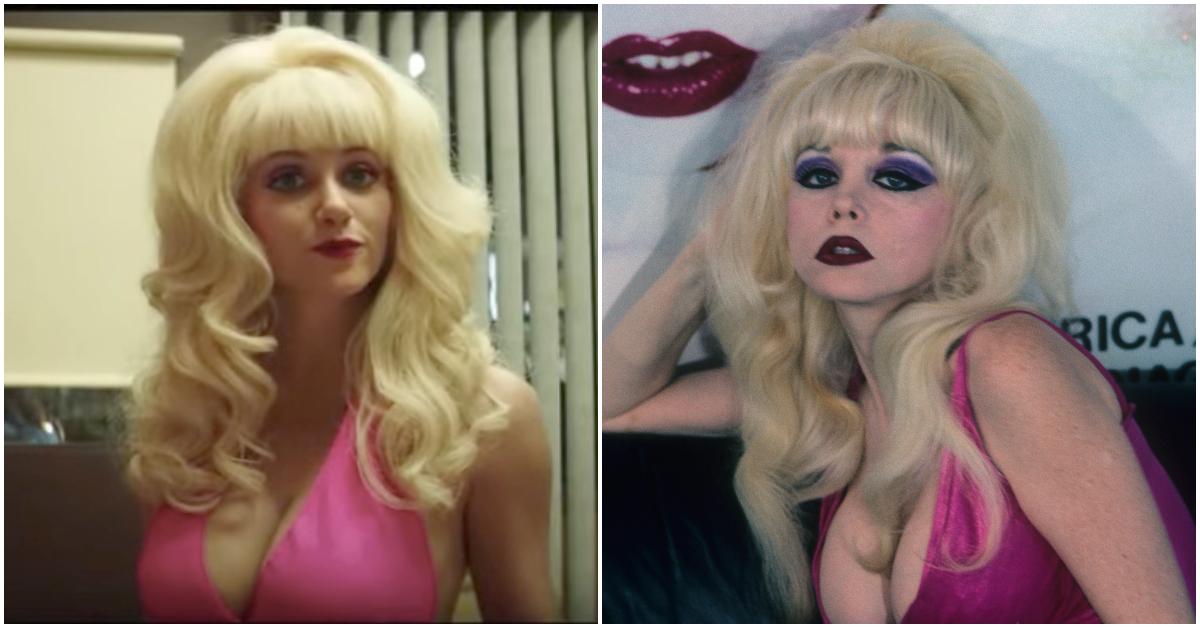 While nobody would argue we needed another streaming service, the soft launch of NBC Universal's Peacock has brought some welcome old favorites into our homes (like The Office!). With the wider launch slated for this July, the latest streaming platform will also offer original content, including the new series Angelyne, starring Emmy Rossum in the title role as the billboard queen of Los Angeles.
Article continues below advertisement
For the uninitiated: Yes, Angelyne is a real person, and she's fascinating.
If you've visited Los Angeles anytime in the past four decades, chances are good you've seen Angelyne, several stories high, on a billboard above a major thoroughfare. Her first billboard went up on Sunset Boulevard in 1984 with the help of Hugo Maisnik, a "very eccentric, bored prankster" according to Angelyne. At the time, Hugo owned a display advertising business, so he knew how to get Angelyne's likeness in front of as many eyes as possible.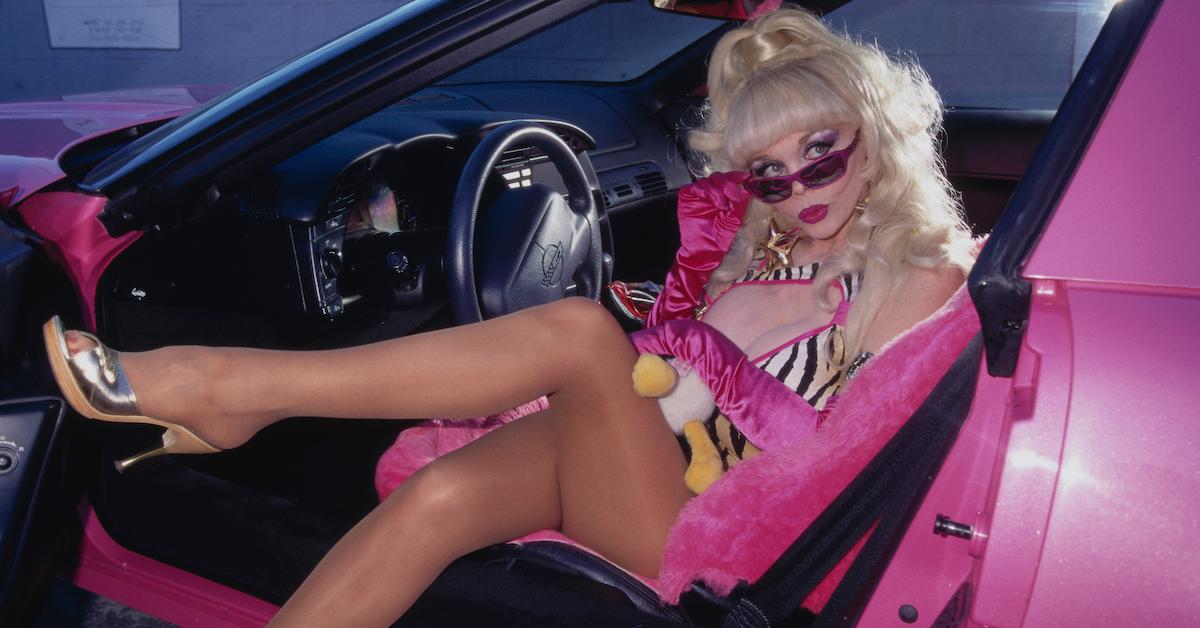 Article continues below advertisement
While Angelyne is most known for the billboards, it wasn't her first or only strategy to gain fame. Prior to launching her first ad, she performed in a punk band and put out a self-released solo album, which she advertised with flyers and display ads at bus stops.
As Angelinos became accustomed to driving by the pink-clad, buxom platinum blonde, Angelyne achieved fame, even earning a cameo in the 1988 film Earth Girls Are Easy.
"I felt most normal when I became famous," she told The Hollywood Reporter in 2015. Yet Angelyne is something of a walking contradiction because, as much as she desired and sought fame, she is also famously reclusive and very little was known about her pre-billboard life — including her birth name — until a few years ago.
Article continues below advertisement
While she's often cited as the prototype for Paris Hilton and Kim Kardashian, Angelyne is a lot more guarded about her image and prefers mystery and intrigue to reality TV and oversharing on social media.
Article continues below advertisement
Angelyne's real name is Angelyne Llyne... because she legally changed it.
Despite being an absolute legend in Los Angeles, not much was known about Angelyne until 2017, when Gary Baum, who wrote the 2015 THR profile on the starlet, got to the bottom of the mystery with the help of a genealogist. Court name change documents seem to reveal Angelyne was born Ronia Tamar Goldberg in Poland to Holocaust survivors, but grew up in Los Angeles, known to her fellow students as Renee Tami Goldberg.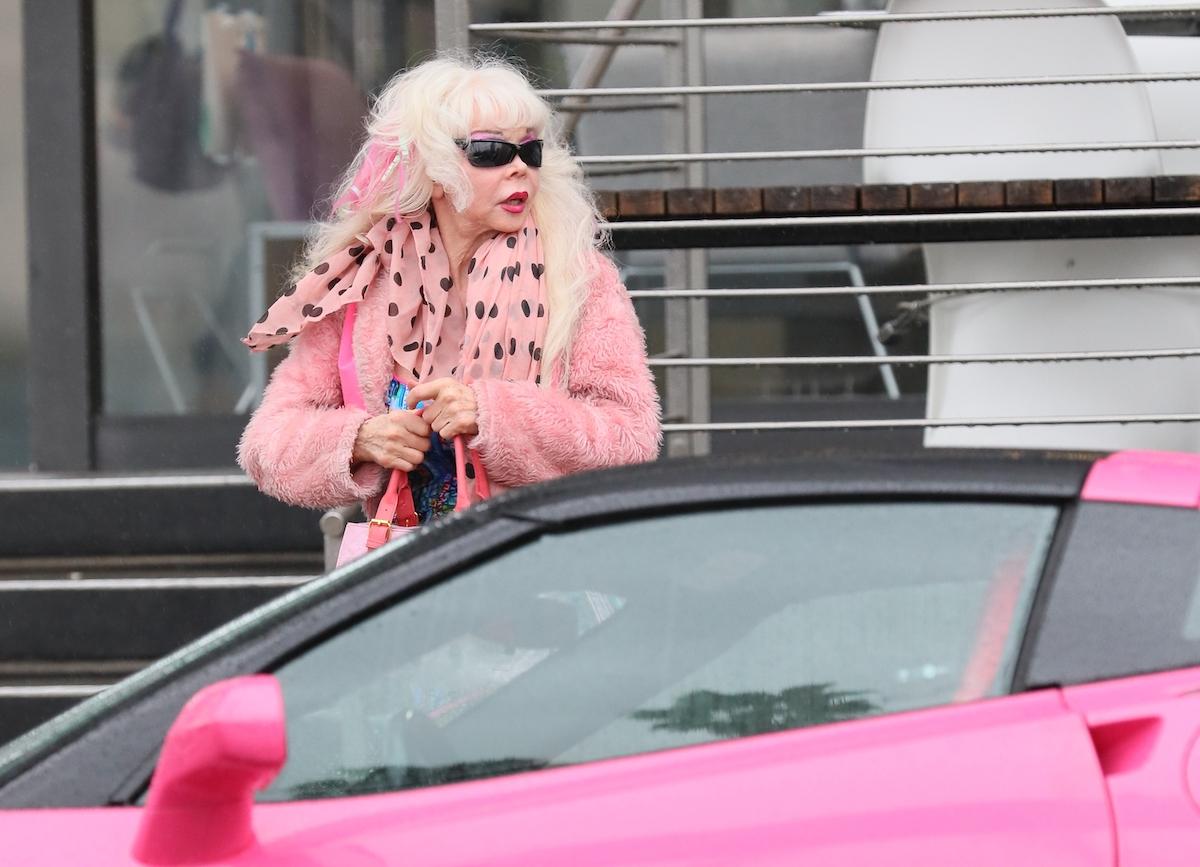 Article continues below advertisement
Baum's research seems to have been corroborated by a man who was married to Angelyne when she was still Renee. However, Angelyne herself has demurred to confirm or deny it, wanting to save her story, as she often says, for her memoirs.
How does Angelyne make money?
Like a lot of things about Angelyne, how she makes her money is something of a mystery. She has a very nice car — her signature pink Corvette Stingray — and she has been able to afford thousands of dollars in plastic surgery. At one point she had a condo in Malibu, though she sold it in 2010 for well below the market value for the area.
Article continues below advertisement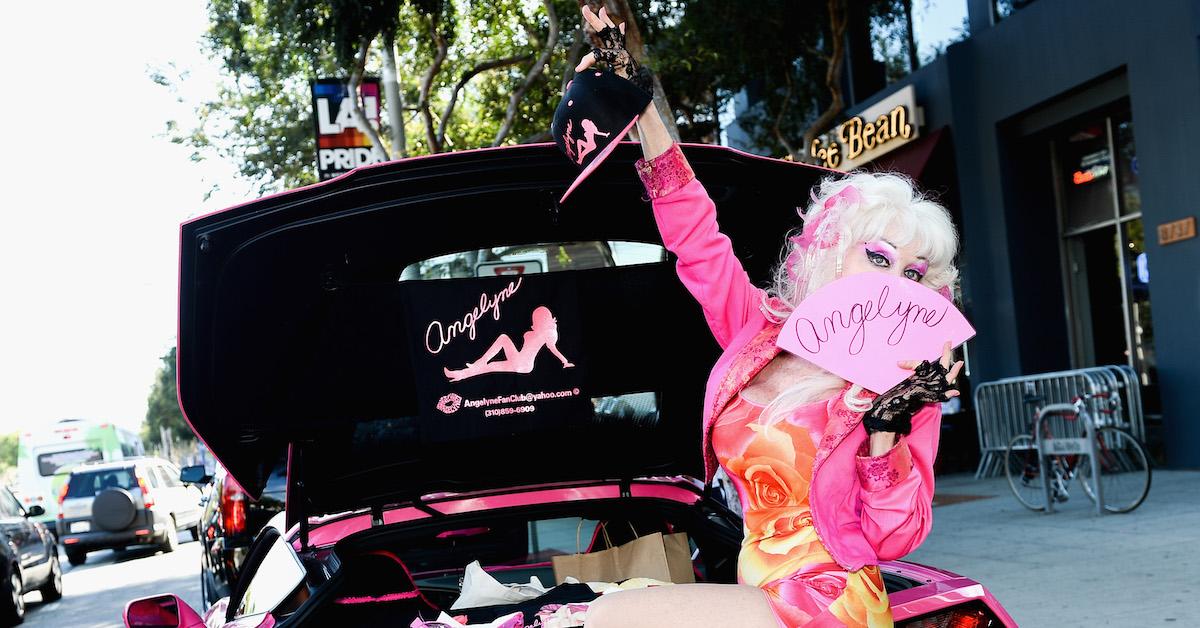 One way she derives income, though, it through licensing her image and selling rights to reproduce it. She charges $10,000 for every photo of her face and tends to obscure it in public as much as possible. And the other way she makes a living, at least these days, is with her new role of executive producer. While there's no telling whether Angelyne's long-awaited memoir will ever come to fruition, she is an EP for the Peacock series named after her.
Directed by Mr. Robot creator Sam Esmail, there is not yet a set date for the release of Angelyne, but it will likely come near the hard-launch of Peacock (which is currently available only to Xfinity customers) in July.