Here's the Instagram Post That Gives Us Hope for a 'Dance Moms' Season 9
It's been months since Season 8 of 'Dance Moms' wrapped, and fans everywhere need to know if we can expect a Season 9. Get the facts.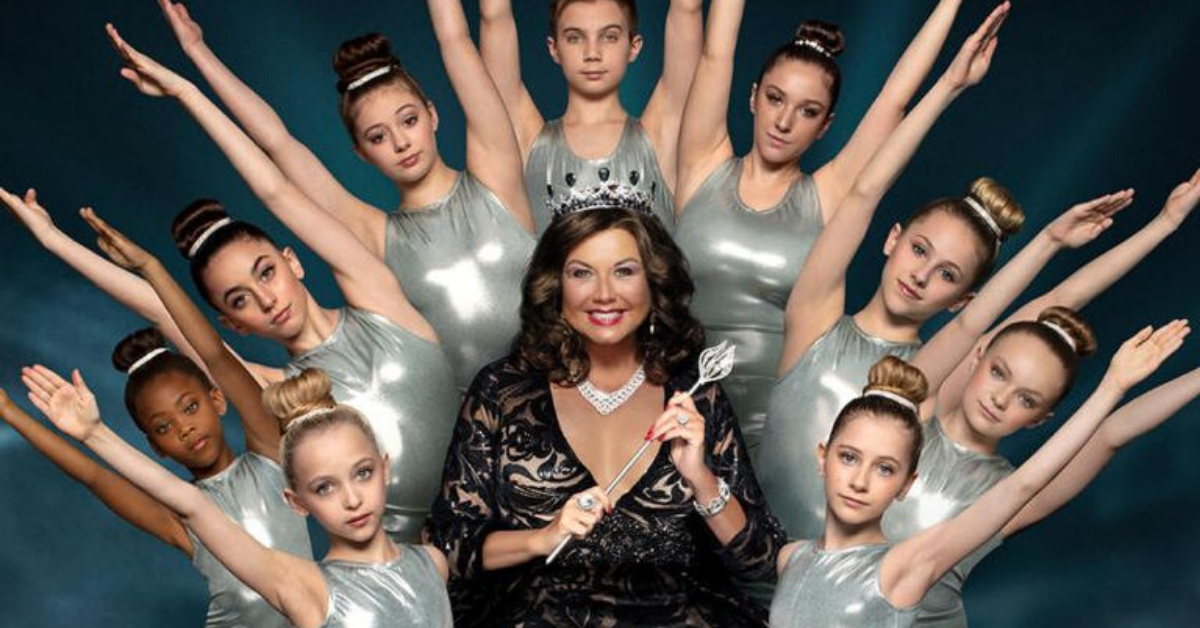 If you've been left wanting more Dance Moms since Season 8, which wrapped on Lifetime in September 2019, you're not alone. Since the series first aired back in 2011, it has gained momentum like nobody's business.
There's the charisma and talent of the dance team members. The non-stop drama between the moms and, of course, rival dance troupes.
Article continues below advertisement
And then there's the no-nonsense queen bee Abby Lee Miller herself. It's no wonder the world officially can't get enough of this reality show. That's right — eight seasons and 236 episodes later, and we're still over here wanting more. (Admit it — you are, too.)
Article continues below advertisement
So will there be a Season 9 of 'Dance Moms'?
There's no official word from Lifetime or Abby Lee on whether the show will see a Season 9, but that doesn't mean we should rule it out.
Abby's as active as ever across her social media platforms. She's been busy posting content from Season 8 (which featured an entirely new dance team), flashbacks from older seasons, Abby Lee Dance Company behind-the-scenes looks, and some very personal info of her own.
Article continues below advertisement
So far, she's not making any mention of a Season 9 in specific. But the ALDC community is alive and well. This is made clear by the millions of supportive followers across the show's social channels, as well as Abby's own, and — of course — the dancers and their moms.
Rumors are swirling about a June premiere of 'Dance Moms.'
Here's the logic behind this (V exciting) rumor. Season 8 aired in June 2019, less than a year after Season 7. So if history repeats itself, we may get another this summer.
"The show has been out and out top performer for Lifetime right since Season 1. So, we expect the network to renew the show and Dance Moms Season 9 to premiere sometime in June 2020," The Cinemaholic shares.
Still, Season 8 lacked familiar faces. And ratings were lower, which is concerning when it comes to a renewal.
Article continues below advertisement
Abby just met with top execs at 'Lifetime' HQ.
Bring on more Season 9 rumors! As she shared on Instagram, Abby had a March 2020 meeting with Dance Moms Executive Producer Bryan Stinson at the office of A&E Networks in Los Angeles. A&E owns the Lifetime network.
She captioned the post, "What a meeting! Whew!!!"
Article continues below advertisement
But she's facing some serious health issues.
Abby is known for opening up 100 percent and sharing her personal issues with the world. That includes her 2017 prison sentence after being indicted on 20 counts of financial fraud by the U.S. Attorney's office in Pittsburgh.
Her sentence was cut short due to an emergency spinal surgery and non-Hodgkin's lymphoma diagnosis that left her in a wheelchair. She's still in a wheelchair today, and says she hasn't walked on her own since the surgery.
Her health challenges didn't stop her in Season 8, though. As the Lifetime series bio says, "if anything, Abby has proven she is a fighter and is not ready to hang up the dance shoes."
"The new season of Dance Moms follows Abby as she rebuilds her dance company while battling the after-effects of cancer that has left her confined to a wheelchair. Abby is ready to get back to her life and do what she loves most… teaching students to dance!"