Anila Sajja Is From 'Married to Medicine' –– What Is Her Net Worth?
Anila Sajja is one of the cast members of the 'Married to Medicine.' What is her net worth in 2022? Here's an update.
After first premiering back in 2013, Married to Medicine has officially returned for its ninth season. The Bravo series follows the lives of wealthy women living in Atlanta — some of whom are married to doctors, while others earn their income working in the medical field themselves.
What about castmate Anila Sajja? How does she support her fabulous lifestyle and how much is she worth?
Article continues below advertisement
What is Anila Sajja's net worth?
These days, Anila spends her time as a housewife, fashion blogger, and influencer. She used to be an executive before getting married to ophthalmologist Dr. Kiran Sajja, but she no longer needs to worry about that hustle.
As for what she's boasting in her bank account, reports are widely mixed. According to Republic World, her net worth lands anywhere between $100,000 and $1 million, while The Famous Info reports an estimated net worth of between $1 million and $5 million.
Article continues below advertisement
Until more information is revealed, it's unclear where Alija's net worth falls — but it's safe to say she's doing well for herself.
On Instagram, she can earn money for sponsored content that gets sent out to her 82,300 followers. She also lists herself as a partner in the beauty brand Private Label, which sells cosmetics, lashes, extensions, and wigs at local stores in Atlanta, Smyrna, and Lithonia, Ga., as well as Greenville, S.C., Charlotte, N.C., and Detroit, Mich.
Anila Sajja
Reality TV star, Housewife, Fashion blogger, Influencer, and Former executive
Net worth: $100,000 – $5 million
Anila Sajja is a reality TV star, housewife, fashion blogger, influencer, and former executive.
Birthday: April 9, 1979
Spouse: Dr. Kiran Sajja
Children: 2
Education: Mercer University
Article continues below advertisement
Here's are the latest details on Anila's home build.
Fans of Married to Medicine may be even more curious about Anila's net worth as details about the home she built with her husband have started to surface. According to Bravo, not only is the house 14,000-sq-ft with six bedrooms and 10 bathrooms, but the couple went $1 million over budget while building it.
Her husband, Dr. Kiran Sajja, spoke candidly about the situation. "If I could sum up building the house in one word, it would be 'regret.' I regret that we spent a hell of a lot more money than we were supposed to spend," he said.
While Anila agreed, she said she thinks her husband is ultimately happy with the results. "Maybe he's not happy about the overspending," she said, "but he's happy that his wife and kids are in a beautiful home."
Article continues below advertisement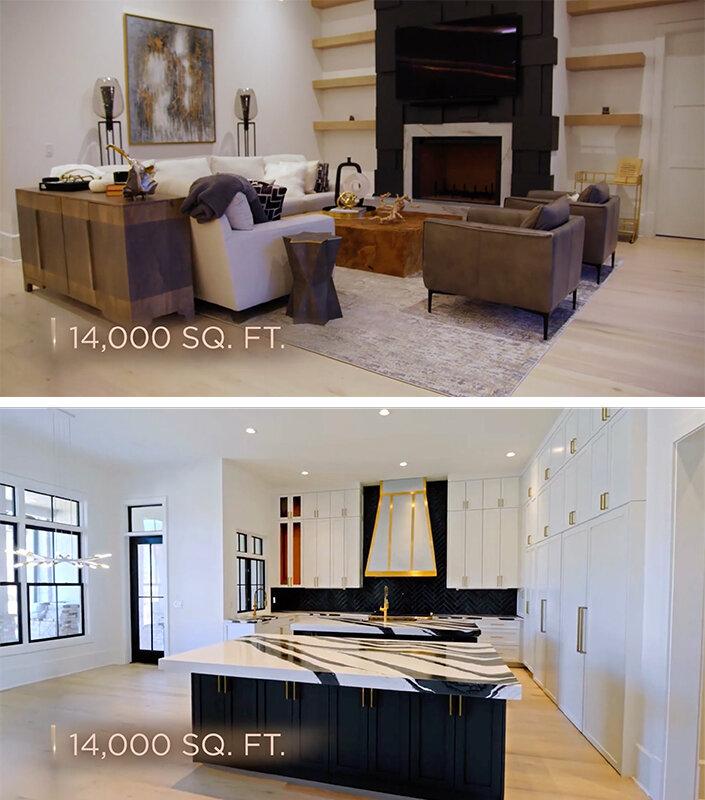 According to Information Cradle, Dr. Sajja has an estimated net worth of between $5 million and $10 million, which means he was probably on the hook for paying for most of the home. As a board-certified ophthalmologist, he specializes in helping people who need medical and surgical procedures on their face, eyelids, orbit, and lacrimal systems. He's previously been designated by his peers as one of the "Best Doctors in America."
New episodes of Married to Medicine Season 9 air on Sundays at 9 p.m. ET on Bravo. You can also stream the series on Peacock.