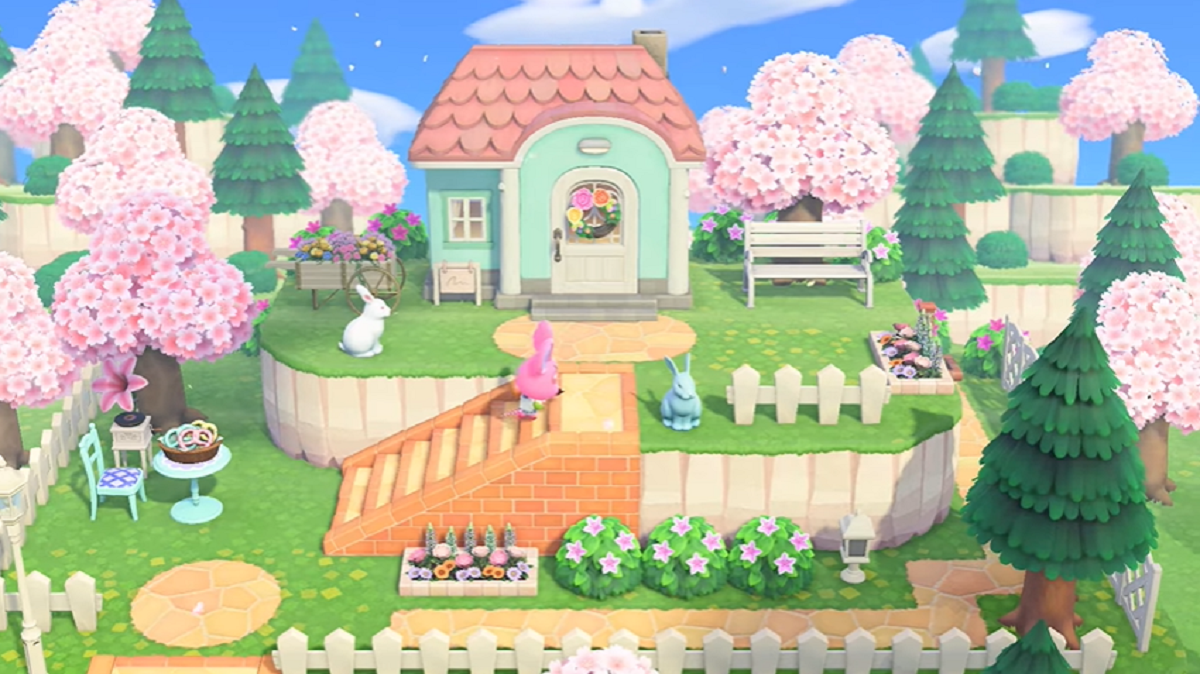 It's Time to Take a Vacation in the New 'Animal Crossing: New Horizons' DLC
The Oct. 15 Animal Crossing: New Horizons Nintendo Direct was chock-full of new and exciting updates for everyone's favorite adorable town management game. But perhaps one of the biggest announcements from the conference came in form of a brand new paid DLC expansion known as Happy Home Paradise.
Article continues below advertisement
The Direct introduced plenty of info on the upcoming free update for the game (which is also the last free update). Fan-favorite characters will soon be visiting your New Horizons island after popular demand, and players will have lots of new recipes with which to treat their hungry islanders.
The new Happy Home Paradise DLC, however, will let you create homes away from home in an all-new resort location!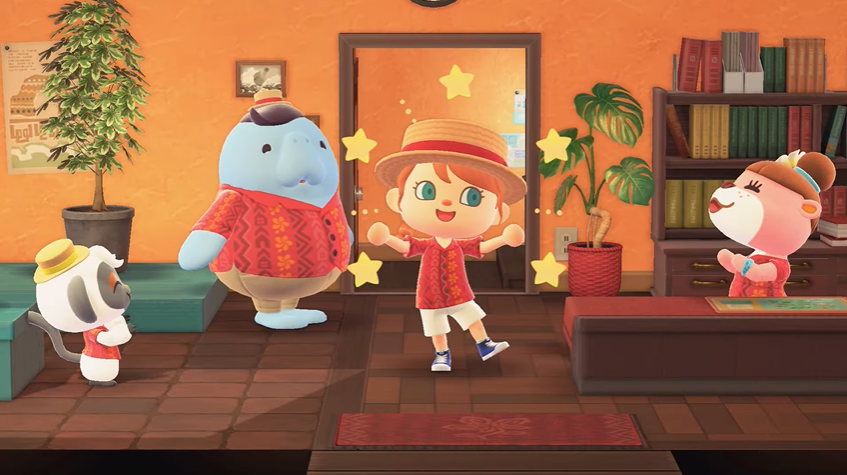 Article continues below advertisement
The 'Happy Home Paradise' DLC is a whole new island of possibility.
The upcoming DLC places you in the middle of an archipelago with several islands, each the perfect size for vacation homes! Players will join the Paradise Planning team in developing the resort according to each prospective vacationer's specifications. Each islander will have different starting requirements for furniture and personal items, but you'll still be able to fashion the interiors of each home using your own creativity. Of course, you can decorate yards with trees and furniture too!
Whether your new islanders will want to vacation in the summer or winter seasons, you'll even be able to adjust the weather and time of day surrounding each home.
As you progress further, you'll also be able to adjust the size of each house and add partition walls for more depth and a homier feel. You'll also be able to construct facilities like restaurants, schools, and even hospitals to liven up your vacation spot.
Article continues below advertisement
Naturally, you'll be paid with plenty of in-game Poki currency, which you can use to buy rare items in the Paradise Planning shop to take with you back to your New Horizons home. Your new vacation home planning skills can even be utilized in your main island neighborhood, letting you add things like partitions to residents' houses.
If you gift your New Horizons residents with souvenirs from your resort, you may even find them visiting the archipelago with requests for their own vacation homes.
Article continues below advertisement
There are plenty of online features. Oh, and a release date!
The Happy Home Paradise DLC also features the "Happy Home Network" in-game app, which allows you to take and save pictures of your vacation home designs. Players can use this app to travel to their established homes and see how their vacationers are doing. Of course, you can take things online and share your work with other players. You can even visit their own vacation spots for a little inspiration.
Animal Crossing: New Horizons - Happy Home Paradise will launch on the same day as the new free update on Nov. 5. As paid a DLC add-on, it'll cost $24.99. It will also be free with a purchase of the Nintendo Switch Online Expansion Pack membership.