Upcoming Events to Look Forward to in 'Animal Crossing: New Horizons'
With Bunny Day behind us, here's the upcoming 'Animal Crossing: New Horizons: events calendar filled with holiday fun and fishing tourneys.
The first half of April brought new fish and bugs to Animal Crossing: New Horizons, along with several events, including the cherry blossom festival and Bunny Day.
But as the month draws to a close, there are more on the, ahem, horizon, to look forward to leading into the summer. Here's the scoop on what's to come, with an Animal Crossing: New Horizons events calendar through July.
Article continues below advertisement
'Animal Crossing' events, April 23-30
April 23, Nature Day: A day after Earth Day comes the start of Nature Day, which runs until May 4. If you are a fan of past generations of the game, you'll see a familiar face at the center of the event. Leif, a sloth who ran the gardening center in New Leaf.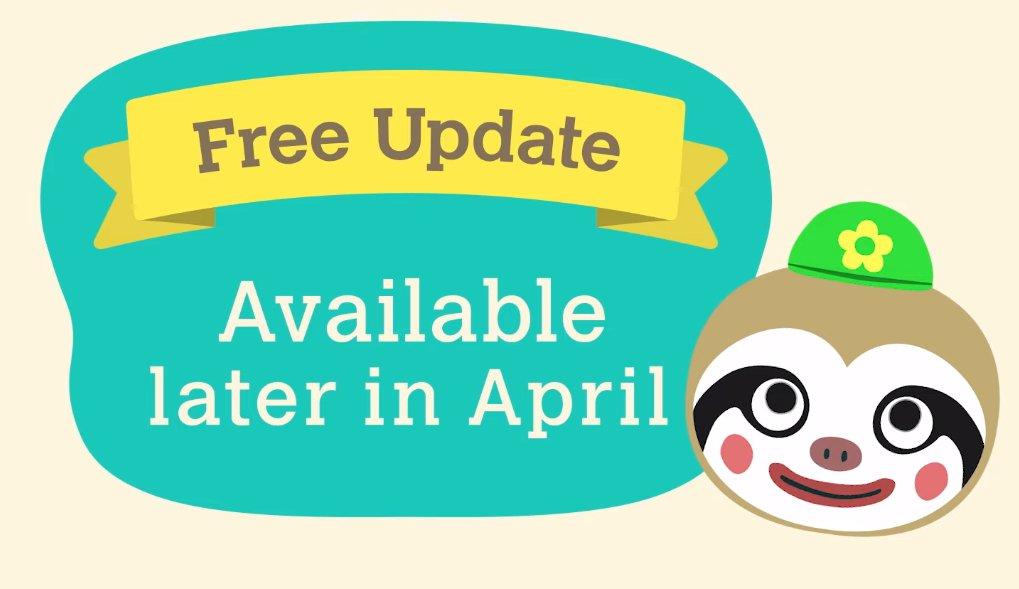 Article continues below advertisement
Currently, all gardening supplies are sold at Nook's Cranny, but starting with the update coming to the console April 23, Leif will become a regular visitor to your island, selling seeds and new flowering shrubs you can plant. In past generations, the Earth and Nature Day events have brought special trees and globes to your little village.
'Animal Crossing' events in May
May 1-7: May Day
For the first week of May, it looks like islanders will be able to purchase or earn special May Day Tickets to visit special islands that are set up a little differently from the mystery tour islands you've been able to visit by redeeming Nook Miles. It looks like these will also feature the new flowering shrubs coming for Nature Day.
Article continues below advertisement
May 10: Mother's Day (U.S.)
Chances are good if you've been playing for a few weeks, you've received a letter or two from "Mom," whether or not your actual, real-life mom is playing Animal Crossing and sending you gifts. Well, your in-game mom may also send you a present and a letter on Mother's Day, even though it's you who should be sending the gifts!
Article continues below advertisement
May 18-31: International Museum Day
The new update will also bring an expanded museum with an art gallery you can stock with priceless paintings and sculptures. It's just in time for International Museum Day, which Blathers will celebrate by holding a "Stamp Rally." It looks like this will entail players collecting stamps in their passports for various sections of the museum.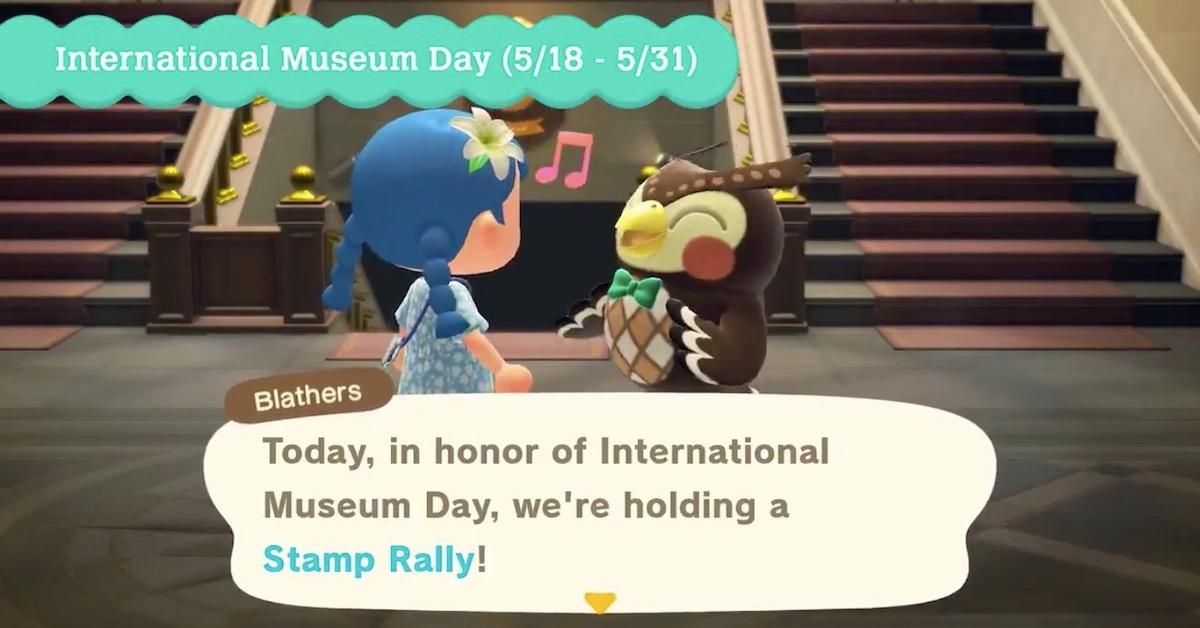 Article continues below advertisement
'Animal Crossing' events in June
June 20: Bug-Off Bug Catching Tournament
If you haven't met Flick yet, you will for this event occurring on every player's island. CJ's bug-loving friend will host a tourney structured much like the fishing tourney, where you compete to catch as many bugs as possible in three minutes. Points earned in the tourney can be exchanged for bug-themed furniture and clothing, which should really irk poor Blathers.
Article continues below advertisement
June 21: Solstice (rumored)
Though there are no confirmed details on an upcoming solstice event in the game, past iterations have had an event for the longest day of the year in the northern hemisphere, which is also the shortest day of the year south of the equator. In New Leaf this was an entire day of sunshine in the north, but we won't know until closer to June how the game will commemorate the day.
'Animal Crossing' events in July
July 7: Star-Crossed Day (rumored, Japan only)
Past versions of the game have celebrated this holiday, modeled after the romantic holiday Tanabata. No word yet on whether New Horizons will celebrate and how, nor whether the event will be opened up to other regions. In the past, Isabelle has given players a special item and told the story of Orihime and Hikoboshi, two deities in love who are separated by the entire Milky Way.
Article continues below advertisement
July 11: Summer fishing tourney
If you missed the spring tourney on April 11, CJ will be back the second Saturday in July. As with other tourneys, you'll race to see how many fish you can catch in 3 minutes, then exchange your points for fish-related swag, plus additional prizes for total points accumulated throughout the day.
Watch this space for more events that may crop up from now through July!