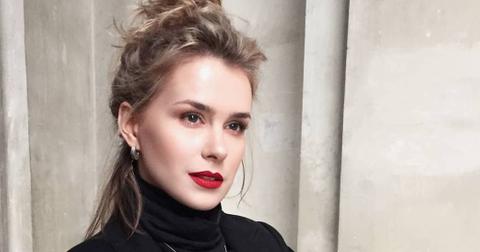 Everyone Wishes Anna Maria Sieklucka Was Dating Her Co-Star
By Katie Garrity

Updated
If you still haven't jumped on the 365 DNI train, what are you waiting for? It is currently one of the most popular moves streaming on Netflix and basically takes the story of Beauty and Beast and gives it the 50 Shades of Grey treatment.
365 Dni or 365 Days is about a Polish woman who gets kidnapped by a rich mob boss who gives her 365 days to fall in love with him. He tells her he won't touch her without her consent, but you guessed it, there's a lot of sex anyway.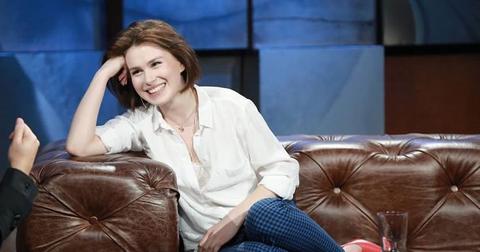 This film has taken over the internet, and now everyone just wants to know the story behind the actors who play these salacious parts. That includes Polish actress, Anna Maria Sieklucka, who plays the lead role of Laura in the film. Twitter pleads that she and her co-star, Michele Morrone, should be together due to their steamy on-screen chemistry, but from the looks of it, Anna may not have a husband, but she is seeing someone!
Anna posted a cryptic Instagram photo with what looks to be her boyfriend.
Anna Maria Sieklucka recently posted a picture on her Instagram and captioned it as "Jedno. Prywatne. I więcej nie będzie. Peace and love," which translates to "One. Private. And there will be no more. Peace and love."
Although it isn't directly implied anywhere in the post, one could only assume that this picture is one with her current boyfriend, especially since the actress has mentioned a few times that she is seeing someone. While we can assume this is the guy, we still do not have any details on his age, name, or the confirmed status of these two's relationship.
Twitter would be thrilled if Anna and her co-star, Michele Marrone, got together.
After watching 365 Days, fans could not keep quiet about how intense and real the chemistry between Anna Maria Sieklucka and Michele Marrone was in the film.
One fan tweeted, "Anna Maria Sieklucka and Michele Morrone will rule 2020 with the hottest movie of the year" while another fan just tweeted a picture of the stars with crying emojis and hearts. While fans would love it, the two have confirmed they are just friends. In an Instagram live video, Michele says he is single and Anna says she is not.
'365 Days' has been a breakout role for Anna.
According to her IMDb page, Anna has only been featured in a handful of productions so far. In 2019, she landed a smaller role in the medical drama, Na dobre i na zle.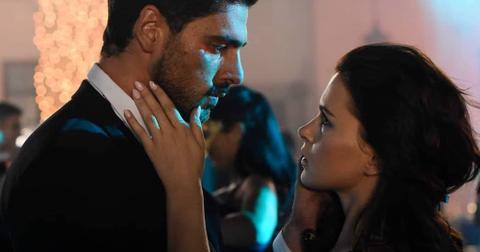 While the movie is a hit with fans, Anna wasn't always comfortable with the role that has now made her famous. She told The Sun, "The biggest surprise while working on this film was related to the emotions inside me, which I had to bring out. One of the most difficult experiences was to overcome shyness and to show the nudity we will see on the screen."