Why Is Twitter Calling for Ansel Elgort to Be Cancelled?
Ansel Elgort is in the spotlight now for some pretty bad allegations. Twitter is calling for Ansel Elgort to be cancelled. Here's why.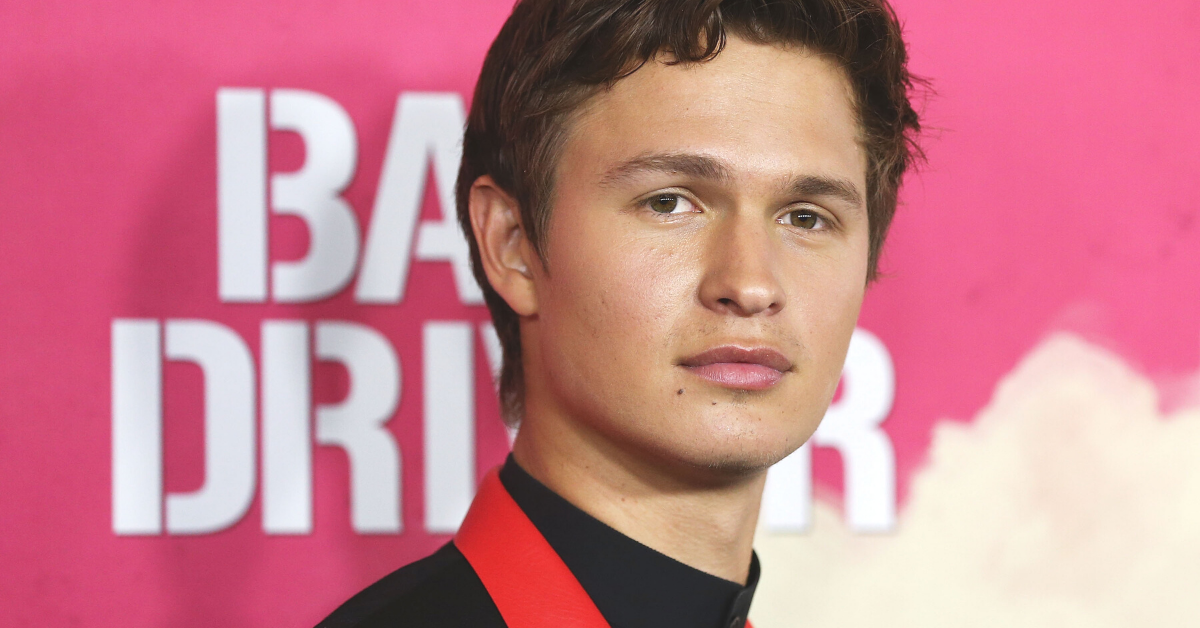 A woman has accused actor Ansel Elgort of assaulting her when she was only 17 years old in 2014. Elgort, who stars in the upcoming Steven Spielberg movie West Side Story, is trending on Twitter on June 19 after details came forward. People are calling for Ansel Elgort to be cancelled, and the details are disturbing. Read on for more, but be warned; the details are graphic.
Article continues below advertisement
What did Ansel Elgort do?
According to TheWrap, a woman named Gabby tweeted a statement on June 19 and made a claim that the now 26-year-old actor sexually assaulted her when she was a teenager. Gabby said that in 2014, she sent Elgort a direct message on social media to let her know that she would soon be celebrating her 17 birthday and Elgort allegedly sent his private Snapchat account and asked her for nude photos.
In the tweets, Gabby described engaging in coitus with him. She recalled that she "didn't want to do it" and that she cried in pain throughout the act, though "the only words that came out of his mouth were 'we need to break you in.'" She claims he was well aware of her age at the time saying to her at one point, "you're going to be such a beautiful young lady when you're older."
Article continues below advertisement
Gabby included a photo of herself with a person who looked to be Elgort, as well as a screenshot of their direct messages. It appears that, since having posted the initial tweet, Gabby has deleted her Twitter account.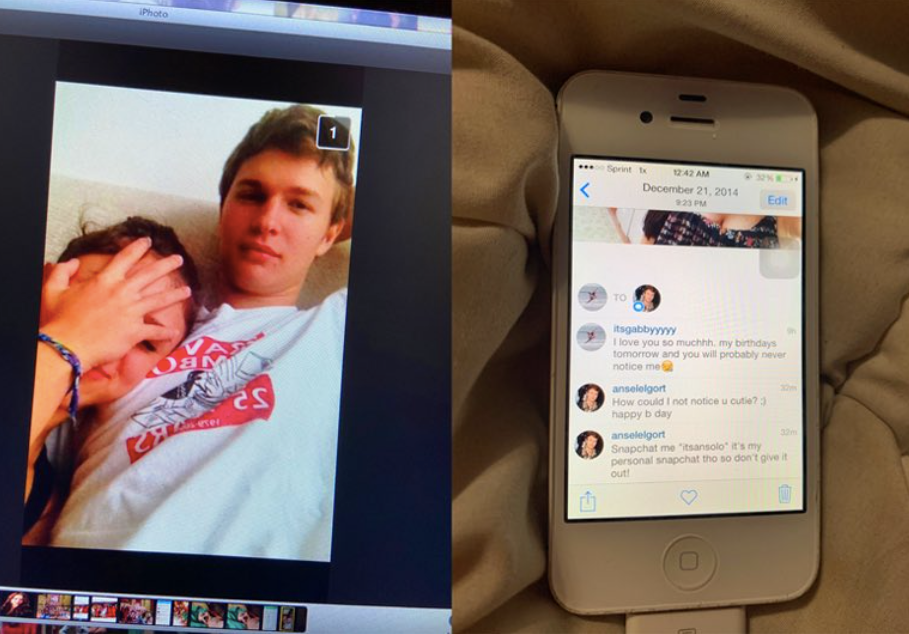 Article continues below advertisement
Gabby said that she's coming forward now – six years later – "so I can finally heal." She added, "Years later; I have PTSD, I have panic attacks I go to therapy."
Gabby went into other details in her post accusing Elgort of requesting a threesome with herself and another of her underage friends. She also says Elgort told her not to tell anyone what had happened between them, saying that doing so would "ruin his career."
Article continues below advertisement
She also says that there is "much more" to her story, though she didn't give any further details.
Article continues below advertisement
What is Twitter saying about Ansel Elgort getting cancelled?
The tweet from Gabby quickly went viral and it's been discussed on Twitter with users insisting Elgort be held accountable.
"WHEN will MEN stop SEXUALLY ASSAULTING women and CHILDREN?!," one person tweeted, adding the hashtag #AnselElgort.
"Never been a fan always seemed like something was off about him," another said. Adding, "Guess I was right. What a garbage human being."
Article continues below advertisement
"Accept that perpetrators of assault exist. They could be your friends or brothers. Women know countless others who have been raped, yet our men know no rapists. What does that say about society?," a third person tweeted, adding the hashtags, "#KevinSpacey #AnselElgort #DannyMasterson"
Article continues below advertisement
Following Gabby's allegations, another woman stepped forward, to share that, although she had not had a sexual encounter with Elgort, she had been contacted by him at the age of 16. She shared screenshots of a conversation with him on his snapchat, in which he asked her, "U ever been w an older man?" He then clarified why he was asking, saying, "u know I want u."
Article continues below advertisement
Elgort was already in hot water after allegations that he used racist language went viral.
Elgort is an alum of Fiorello H. LaGuardia High School of Music & Art and Performing Arts in New York City and, recently, Black students and alumni of the high school began posting anonymously about their experiences at the school. Using the instagram handle @blackatlaguardia, they have been sharing stories of racism they experienced or continue to experience at their alma mater.
One such story, which was posted on June 18, alleged that Elgort had used the n word against the poster. "Once I was in class and we were learning about the Niger River. Ansel ([LaGuardia's] favorite) repeatedly mocked me and said 'N**GER RIVER' multiple times. Nothing was ever done about it," they posted.
At this time, Elgort hasn't made any statements on the allegations.