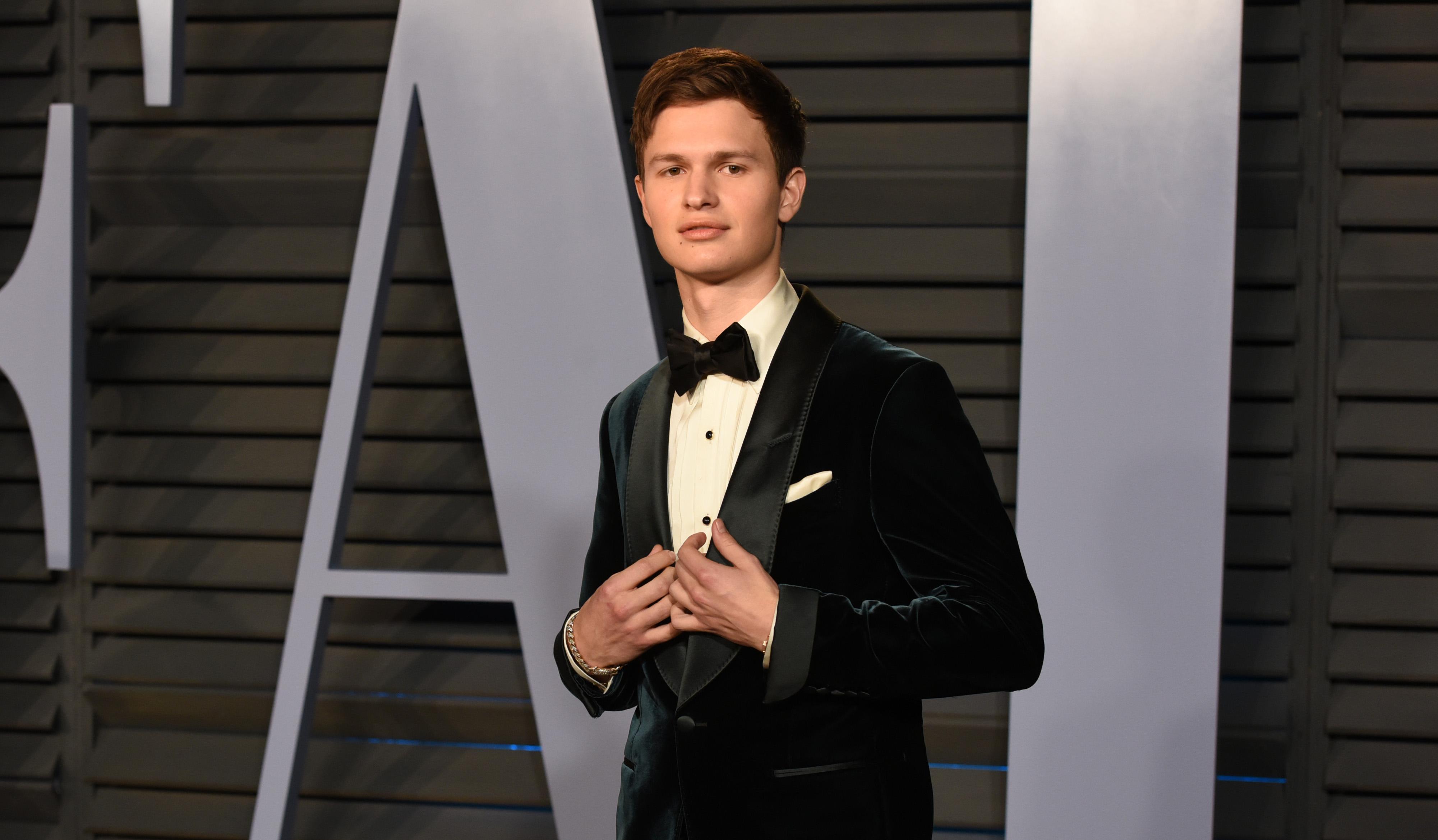 Ansel Elgort Just Dropped His OnlyFans — Sort of
Ansel Elgort just shared a nude photo with fans asking to buy more on his OnlyFans, but it turns out he's working to get eyes on a charity.
Remember model Kyla Ward, better known as "The Naked Philanthropist", who sold nude photos to raise money for Australian bushfire relief efforts? She tweeted out in January that she would send a nude photo to anyone who donated at least $10 to the relief efforts and she stayed true to her word, even after she faced backlash for it.
Article continues below advertisement
In the model's own words: "My IG got deactivated, my family disowned me, and the guy I like won't talk to me all because of that tweet. But f--k it, save the koalas." Just two days after her first tweet, she'd raised $500K.
It looks like Ansel Elgort is taking a page from Kyla's book, at least in part. The actor posted a photo on his Instagram of him completely naked, save for a hand covering his privates. His caption read: "OnlyFans LINK IN BIO."
Before you start asking if the Baby Driver star has actually started selling nude content on OnlyFans, you should probably go click that link in his bio.
Article continues below advertisement
Ansel Elgort's OnlyFans is actually a GoFundMe page.
As far as we and anyone else knows, Ansel doesn't actually have an OnlyFans. He's probably doing well enough that he's not looking for additional sources of income there. If you were to click the link in his bio, it's not going to take you to any OnlyFans. Instead, it's going to take you to a GoFundMe page called "Brooklyn for Life!".
Article continues below advertisement
"Brooklyn for Life!" was started by Jeffrey Wright and the concept is simple and effective. Small businesses, like locally-owned restaurants, are struggling due to social distancing measures and many have had to resort to laying employees off or even closing down altogether. Meanwhile, first responders and healthcare workers are facing immense pressures and their own health struggles.
"Brooklyn for Life!" works with a list of a locally-owned Brooklyn restaurants so that, when people donate, the organization can pay the restaurants to make meals for those on the frontlines of the COVID-19 pandemic at Brooklyn Hospital.
To date, the charity has raised $207,519, but they have a goal of $1M. We're willing to bet that Ansel's photo is going to help them climb a lot closer to that goal.
Article continues below advertisement
Why is Ansel such a big supporter of "Brooklyn for Life!"?
Ansel is a New York native who is incredibly proud of his roots. He's always been clear that he's a New York boy and has no intention of being a Hollywood resident even after all the success he's had in the film industry.
Article continues below advertisement
He'd rather take the subway than have to drive — or rather sit in traffic — around the glitz and glamour of Los Angeles. Though the 26-year-old grew up on the Upper West Side, he now lives in Bedford-Stuyvesant neighborhood of Brooklyn. He's never lived outside New York. Oh and he's also a huge Knicks fan.
The star is so proud of Brooklyn that he actually worked with Airbnb to offer tours around the neighborhood, with all of the proceeds having gone to Americares. During the tour, he took guests to his favorite climbing spot, music store, and restaurant and bar.