Jimmy Fallon and Other Late Night Hosts Have Gotten Creative With Their Shows
Now that he's social distancing, Jimmy Fallon has had to get creative about where he broadcasts his show, and viewers have gotten to tour his home.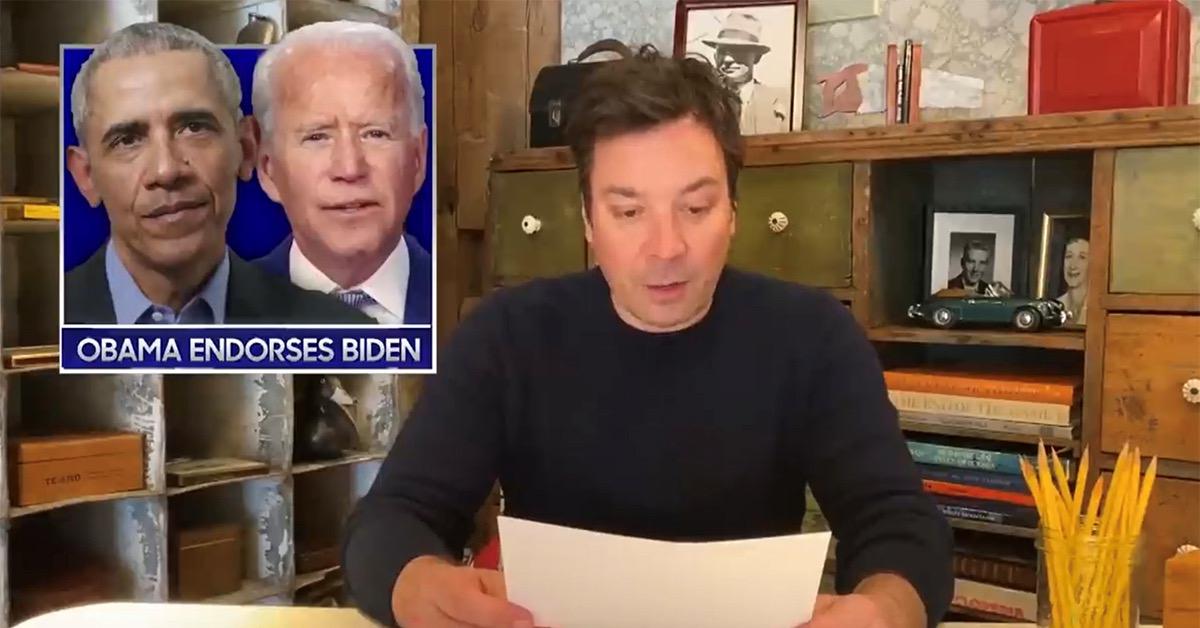 The coronavirus pandemic has brought a number of enormous changes to the world. Social distancing has meant that people can't do many of the things they would ordinarily do. It's also shown us that, in spite of their fame and money, many celebrities are just as susceptible to the virus as everyone else. Jimmy Fallon, who's hosted The Tonight Show for years, has had to adapt rapidly to these new circumstances.
Article continues below advertisement
Where is Jimmy filming 'The Tonight Show' from now?
Like many late night hosts, Jimmy has started to film his show from home, which has led to a few personal moments that may never have happened if he were in the studio. Jimmy's been filming shows from home for almost a month now, and in that time, viewers have been treated to a number of odd decorative choices that his family has made.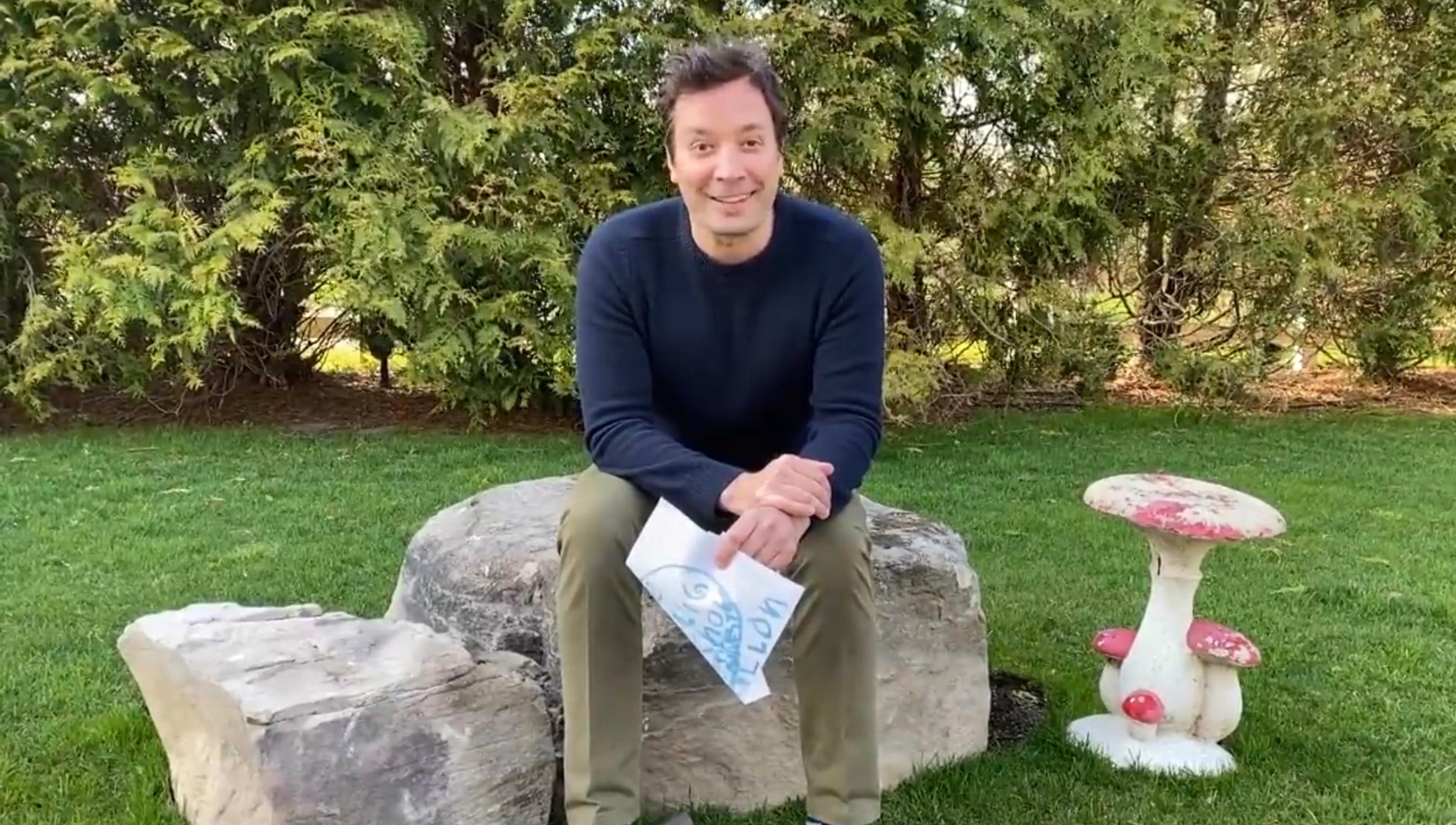 Article continues below advertisement
Thus far, we've seen a variety of eccentric paintings that the host said he scored on eBay and at various flea markets. We've also seen giant cutouts of various Disney characters, including Snow White, a shuffleboard table, and an old school arcade game. On top of all of that, they also have an indoor slide that Jimmy's wife apparently uses regularly to get laundry downstairs. All in all, the house is pretty strange.
Although it hasn't been confirmed, Jimmy's house is reportedly in the Hamptons outside of New York City. The shots we've seen of the inside of the house suggest that it is could be a farmhouse somewhere where Jimmy's family has a little more space to take walks and play in the yard.
Article continues below advertisement
Are Jimmy's daughters on the show?
When Jimmy is filming the show in a studio in New York City, audiences don't get the chance to see very much from his children. When he's at home, though, Jimmy's daughters are pretty regular contributors to The Tonight Show. His daughters Winnie and Franny are six and five, and they've popped up in a number of segments since Jimmy started filming the show from home.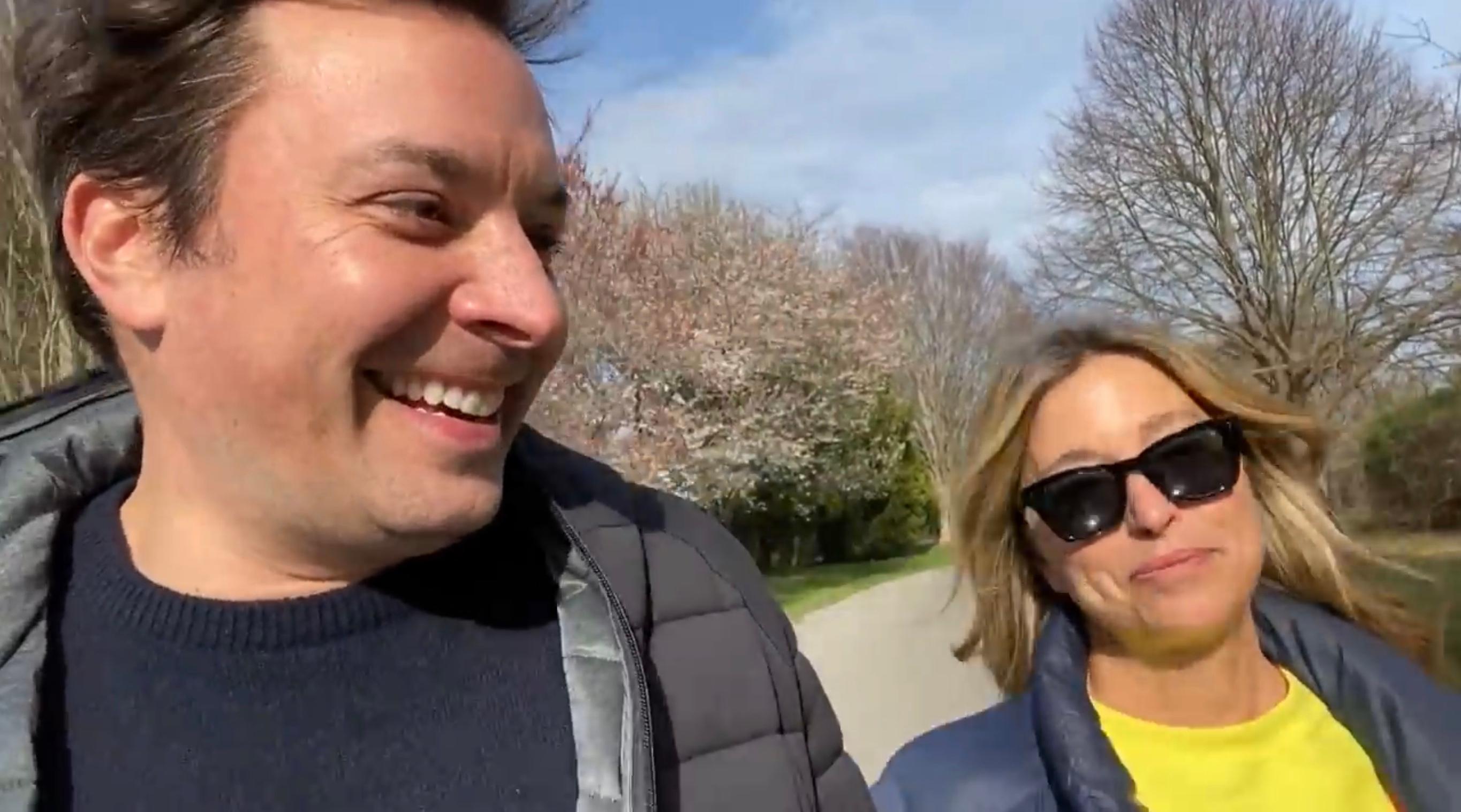 Article continues below advertisement
Jimmy's wife Nancy Juvonen has also stepped up in a major way to help her husband film the show while he's doing it from home. In addition to serving as his entire camera crew, Nancy has also stepped in front of the camera to answer questions about her life with the late night host. She also discussed her friendship with Drew Barrymore, which has lasted more than two decades and is still going strong.
What else happens on Jimmy's #AtHome editions of 'The Tonight Show'?
As he's transitioned to filming the show from home, Jimmy has obviously had to ditch some of the segments that he uses in the studio, including all of the things that involve The Roots. Even so, Jimmy is still conducting interviews remotely, and he's also taken the opportunity to get creative, performing songs with people like Adam Sandler and creating other new segments as he tries to keep the show going under totally unexpected circumstances.