Timothée Chalamet Has a Pretty Cool Sister — Meet Pauline!
Who is Timothée Chalamet's older sister Pauline? Here's what to know about the rising actor who is starring alongside Pete Davidson in a Judd Apatow film.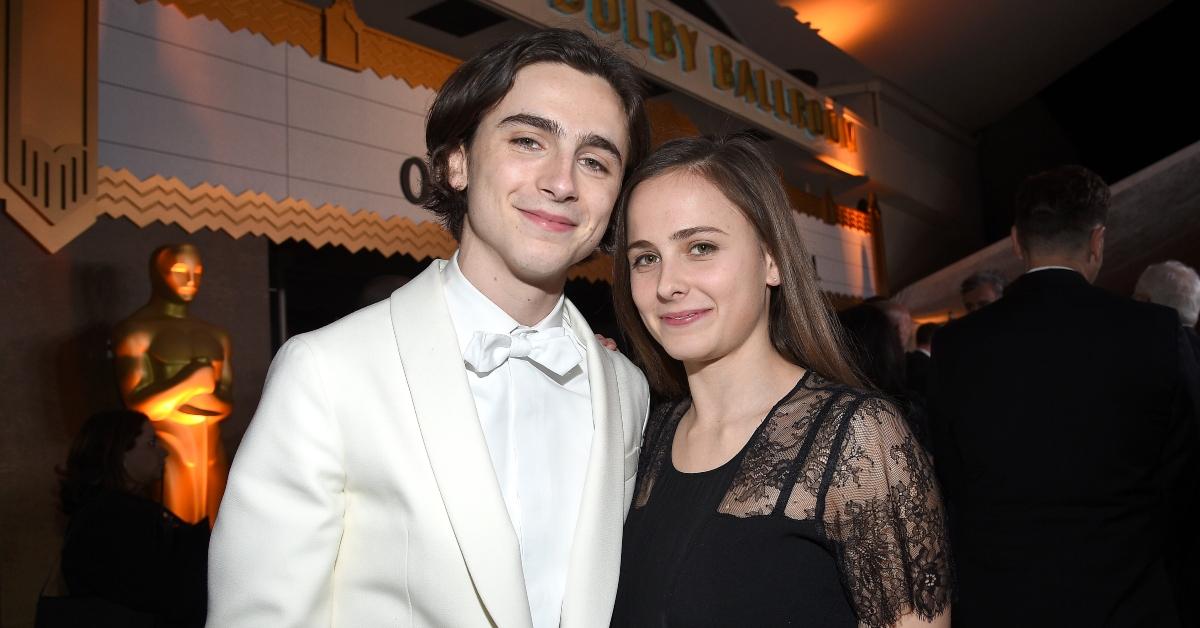 While Timothée Chalamet continues to make headlines for his starring roles in films such as The King, Call Me By Your Name, and most recently Greta Gerwig's Little Women, fans may be surprised to learn that the actor also has an older sister who is in the film business.
So, who is Timothée's sister Pauline Chalamet?
Article continues below advertisement
While she may not be as well known (yet), Pauline's IMDB page lists her as an actress, writer, producer, and director. She has had credited roles in numerous French short films, an untitled Judd Apatow and Pete Davidson project coming in 2020, and is currently starring in the film What Doesn't Float. According to the film's synopsis, "New York City's water provides a powerful backdrop in this feature-length dark comedy anthology composed of six vignettes."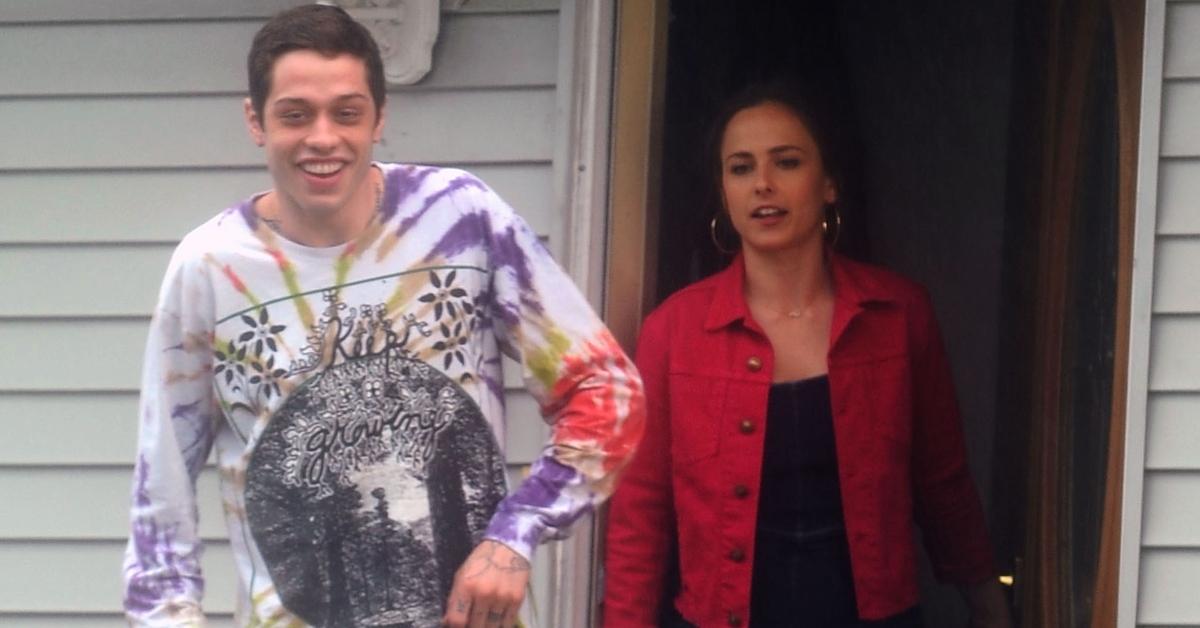 Article continues below advertisement
Pauline Chalamet has been acting since 1999. 
Before her brother became a household name for his on-screen roles, Pauline made her acting debut in the 1999 TV series One Life to Live. She attended the infamous LaGuardia High School of Music & Art and Performing Arts, which inspired the 1980 film Fame.
In a video posted on Twitter, Pauline can be seen acting alongside another Hollywood star, Ansel Elgort during a school production.
According to a French talent agency website, Agent Agitateur, Pauline was also a dancer in the New York City Ballet and American Ballet Theater from 2001-2010. Besides ballet, she also can play piano, ukulele, and sing. Well, she's certainly a triple threat!
Article continues below advertisement
She's got a famous family ... besides her brother.
Talent seems to run in this family as Pauline is the niece of writer, director, producer, Amy Lippman. She is most known for her work on the series, Party of Five, which is also being rebooted in 2020, and the TV series Masters of Sex.
In September, Page Six reported that Timothée and Pauline both attended the Tribeca TV festival and stopped to support their famous aunt.
Article continues below advertisement
Pauline's mom is Nicole Flender, a former Broadway singer and dancer who now reportedly works as a real-estate broker at Corcoran. The actress' father, Marc Chalamet, is an editor at UNICEF, and Pauline's grandfather, Harold Flender, co-wrote the Paul Newman film Paris Blues (1961).
Well, it seems she was certainly destined for stardom.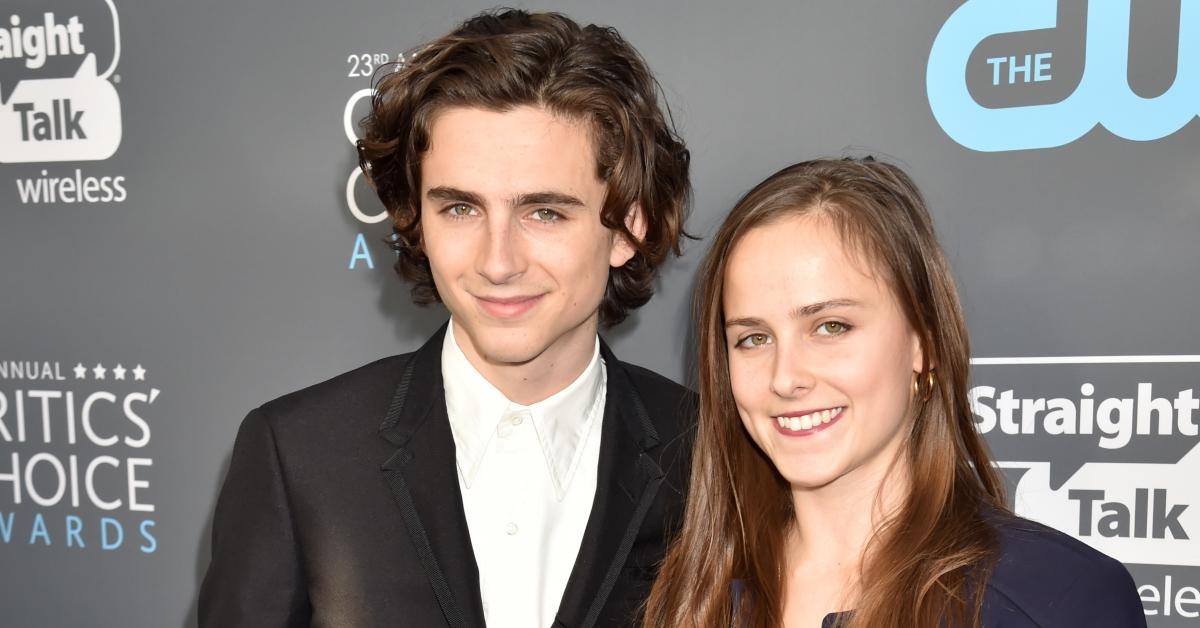 Article continues below advertisement
She attended the "Fame" high school, but Timothée almost didn't get in!
According to the New York Post, the Oscar-nominated actor almost didn't get into the performing arts high school, where his older sister was currently enrolled. It has been reported that 23-year-old was initially rejected, but a drama teacher helped him nab a spot at the competitive school.
"He was extraordinarily gifted," Harry Shifman told The New York Post. "I found it outrageous that someone so brilliant could fall through the cracks. I'm grateful the principal was open to my demands and tantrums [to get Chalamet accepted]. I'm sure she realizes now she made the right decision." Adding: "Timothée was destined to be an actor."