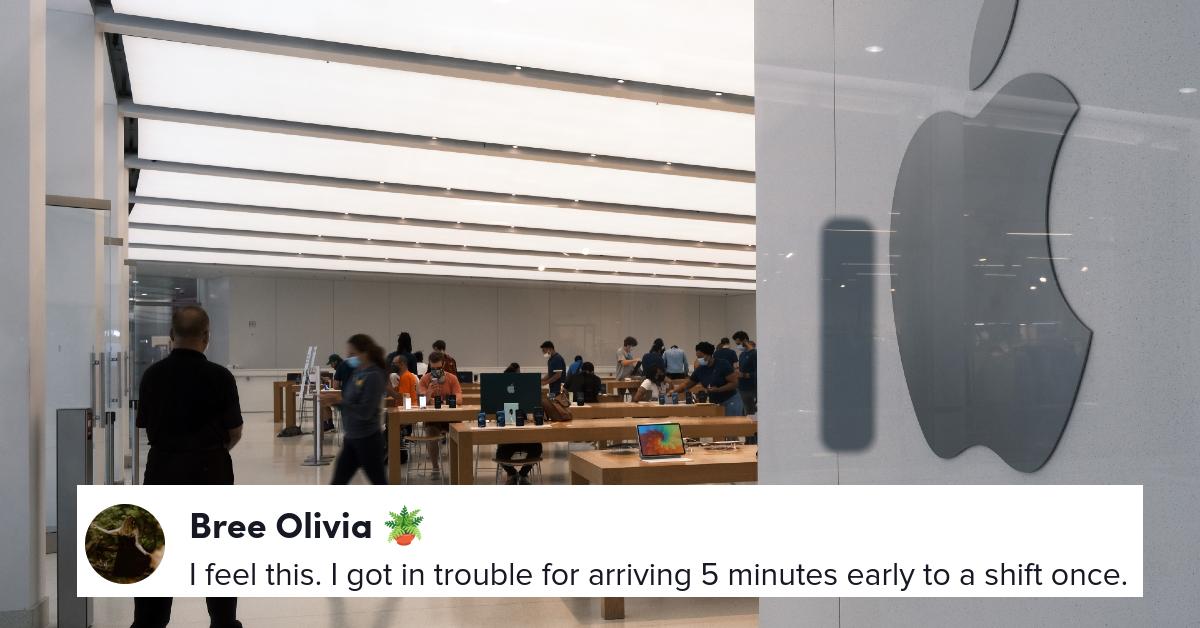 TikToker Recounts the Double Standard That Made Her Swear Off Retail Forever
An Apple employee slammed her manager who commented on the fact she was 4 minutes late, even though she stays after on other shifts.
A recent TikTok posted by ex-retail store worker Domenica Hope has folks talking about the scheduling double standards that occur at their shift jobs. Namely that hourly workers are often expected to stay clocked in if the store is short-staffed, yet they are criticized for coming in just a few minutes late.
Article continues below advertisement
Domenica, who uploads content under the TikTok handle @domenicahope, went viral after recounting her experience working for a certain "Fruit store" where people buy expensive electronics — you can imagine the brand she's referring to. The TikTok user says that, during her time there, she had to interact with a slew of impatient customers with unsavory personalities as she worked on getting their devices repaired.
"I used to work for, let's call it 'the fruit store' but not the fun part of the fruit store where people with a lot of disposable income would come in and buy new exciting fruit devices," she says, beginning her tale. "No, the part of the fruit store where if you had, let's say, a big essay due the next day and you threw up on your... fruit device, and then brought it in and said I have no idea why this is not working, then I would open it up and be like, 'oh my God, there's vomit in here,' and I'd have to go out and be like, 'this is a biohazard, I cannot repair this.'"
Article continues below advertisement
On the day that broke her spirit, Domenica said she was attempting to help a patron who wanted her cracked phone screen repaired. Domenica asked the customer what caused it to shatter, but she wouldn't say. This made the transaction take longer than it should have and, soon enough, a slew of other customers began pouring into the store: 30 or so more according to her count.
Article continues below advertisement

Domenica went on to say that the woman "would not give [her] any information" about how her phone broke and the situation escalated to the customer yelling so closely to her face that she was getting spat on, and proceeded to call her names. This caused a delay to all appointments in the queue.
Article continues below advertisement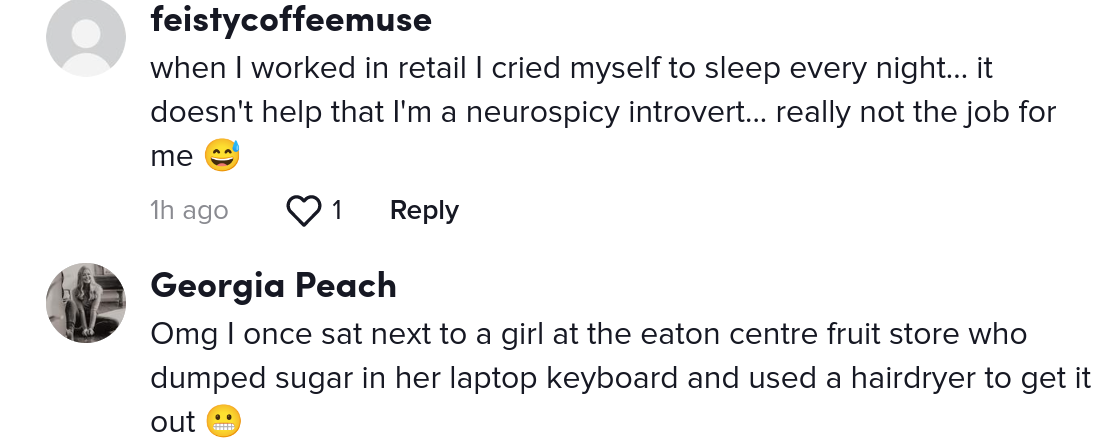 The woman finally revealed the cause of her "fruit device's" shattered screen: she purchased a bottle of wine for her 18-year-old daughter's birthday and dropped said bottle into her purse, shattering her phone. The woman told the retail worker that she took this as "a sign from God" that she was as a bad mother and looked to Domenica for moral support to help assuage her guilt.
Article continues below advertisement

The TikToker said that the whole experience was awkward, especially because the woman had been verbally abusing her for 20 minutes and then used an "uno reverse card" to try and garner some sympathy. Domenica did give some comfort to the woman; however, the 30 or so people waiting behind her for their appointments didn't share her empathy.
Article continues below advertisement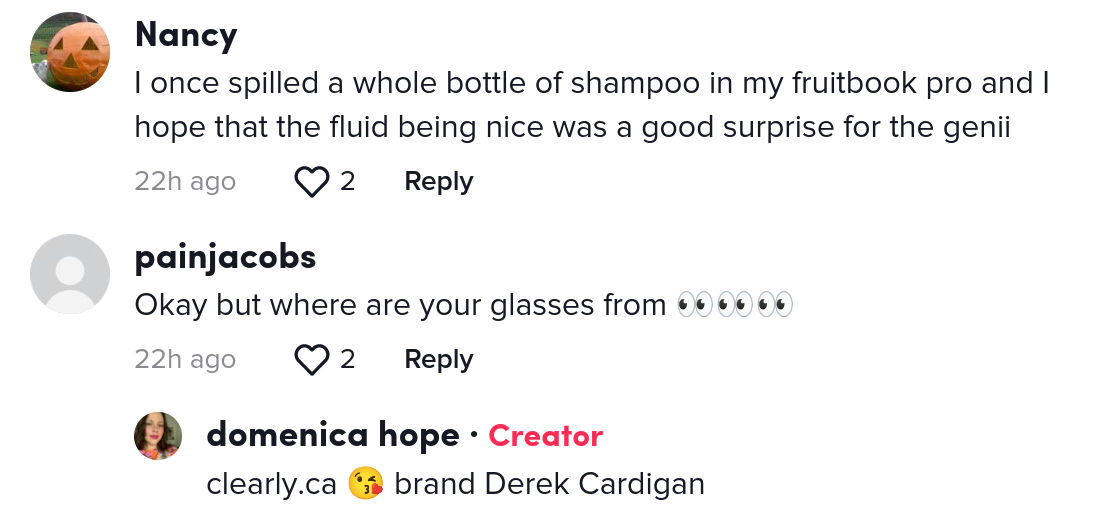 Word got out to her manager that they were behind schedule and another customer walked up to the employee and said, "If I cry will I get service faster? Because I can cry on the spot you know."
So, to ensure all the customers got service the TikToker says she ended up staying an extra two hours after her shift was supposed to end.
Article continues below advertisement

After finally finishing an 11-hour shift, she went to clock out to head home, but her manager wanted to speak with her before doing so. Domenica thought this was going to be a moment of humanity, and that her supervisor had noticed how well she handle a "really challenging couple of hours" and wanted to praise her. But this wasn't the case at all.
Article continues below advertisement

"She's like, 'close the door. I noticed that you clocked in four minutes late today to your shift.'"
Domenica was aghast, pointing out that she "stayed two hours later," but all her manager wanted to focus on was the fact that she was less than five minutes late to her shift.
Article continues below advertisement

As a result, she now says she will "never work retail again." Many users on the platform shared their own experiences and commentary in response to her video.
"Broooooo if this ain't the realest depiction of the fruit store," wrote one.
Some expressed skepticism, though. "Pretty sure that genius bar only serves appointments, and a few walk-ins if they can be fit in between, how come y'all have '30' ppl queues?"
Article continues below advertisement

"This reminds me of when I got yelled at by a customer because they were upset the printer I sold them broke when it fell down the stairs…." said one user.
Another reflected on how little empathy the people in line had for Domenica. "Love how the other customers watched the lady freak out on you and then blamed you for their wait.."
Thankfully, viewers had more compassion: "Omg girl, that one's a doozy!!! You need an 'I survived the fruit store' medal!"