Woman Slams Sam's Club for Giving Her Car Keys to Homeless Man Without ID — "Call The Police"
A Sam's Club customer went viral on TikTok after claiming that an employee of the store gave their keys to a homeless individual without asking for proof of ownership.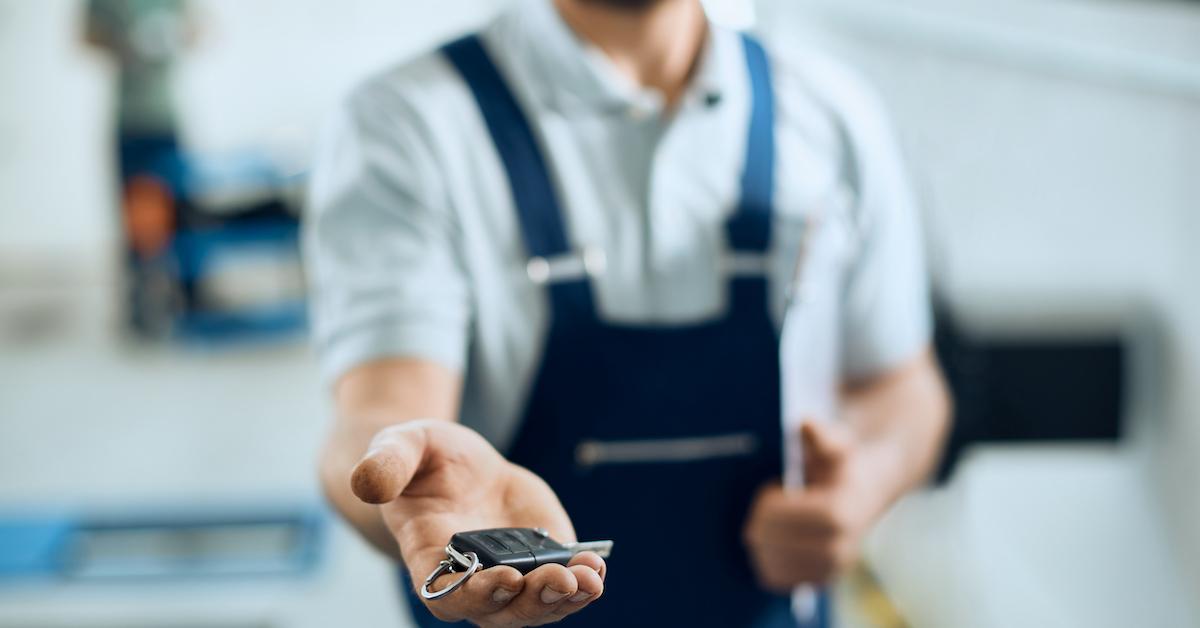 Many people have expressed displeasure with the level of service they've received from their local auto mechanic. Some surveys suggest a troubling number of Americans flat out don't trust their mechanics.
Article continues below advertisement
A RepairPal study indicated that 38 percent of customers believe mechanics are almost always trying to pull the wool over their eyes. And Auto Guide claims Americans who don't trust their car repair shops are actually in the majority.
We've come to expect most mechanics to up-charge us for basic services, convince us we need services we don't, or flat-out say they performed work they didn't actually di. But what we wouldn't expect is for them to just give our cars away to strangers, no questions asked.
Well, that's what this Sam's Club customer said happened to her at a Tulsa, Okla. store.
Article continues below advertisement
TikToker @heather.feather25 posted a viral clip in which she claims a Sam's Club auto department worker gave her car away to someone else.
Article continues below advertisement

"So I am here at Sam's Club at 71st and Bingo in Tulsa, Okla. and I went to go pick up my car at the tire and batteries, and as you can see this place is dead closed. They can't find my car or my keys and nobody has answers."
Article continues below advertisement

In a follow-up clip, she says she finally learned what happened to her car. A Sam's Club employee apparently told her there was a white homeless man who was trying to sell a speaker to customers at one part of the store.
Article continues below advertisement

Then, after knocking over some items in a possible attempt to cause a diversion, he then walked over to the auto department and spoke to the associate at the desk, claiming he was there to pick up his vehicle.
Article continues below advertisement

Heather said the man was given the keys without being prompted to provide any identification or proof that he was the owner of her car, or any car brought to them for service that day, for that matter
Article continues below advertisement

The Sam's Club location where the incident took place says they've been working closely with local law enforcement to investigate the matter. Heather said authorities were able to locate her car, but not the alleged thief. It purportedly sustained a minimal amount of damage during the theft. Heather hopes the bulk retail chain will make the situation up to her, since one of their employees handed over her car keys to a stranger without verification.
Article continues below advertisement

TikTokers were miffed on Heather's behalf and told her she should get a lawyer to look into this situation. They also recommended she stop talking to Sam's Club directly as she should get compensated for her trouble and for any damage her car sustained.
Article continues below advertisement
Other users also tossed out suggestions for the best way to handle the incident. Some said this has happened before to them or people they knew.

Article continues below advertisement
"Call the news," one person suggested. "Sam's club won't want the public to know what they did and probably a lawyer will help you or Sam's will help to keep you quiet."
"You're about to get a couple new cars," another person said.
Another pointed out that there may be future safety issues to consider."Please tell me your house key was not on the key chain!! If so immediately change locks because he has keys & address!!!!"
What would you say an appropriate response from Sam's Club would be? How do you think they could make it right to Heather for the error?