Matt James' Secret Side Job Is at Sam's Club — or So TikTok Thinks
After some TikTok videos surfaced of an apparent Matt James look-alike working at Sam's Club, users think he actually has a job there.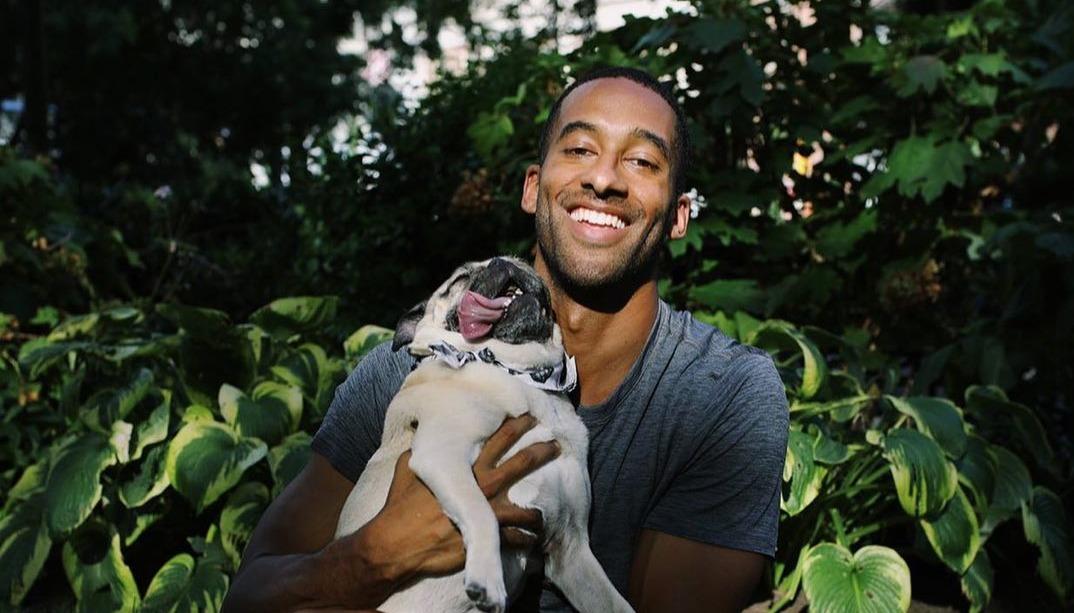 When TikTok videos started popping up featuring what appeared to be a serious doppelganger of Matt James, users were basically the real-life version of the surprised Pikachu meme. In the videos, a guy who looks like the spitting image of the Season 25 Bachelor lead appears to be stocking shelves at the membership-only retail warehouse chain Sam's Club.
Article continues below advertisement
This led many fans and tons of TikTok users to wonder if the guy was just a really good look-alike for Matt or if The Bachelor himself somehow has a side job at Sam's Club when he isn't handing out roses and falling for multiple women at a time.
As it turns out, it's really Matt in the videos, but no, he doesn't work at Sam's Club. It's all part of his partnership with the retail giant and it's for a good cause.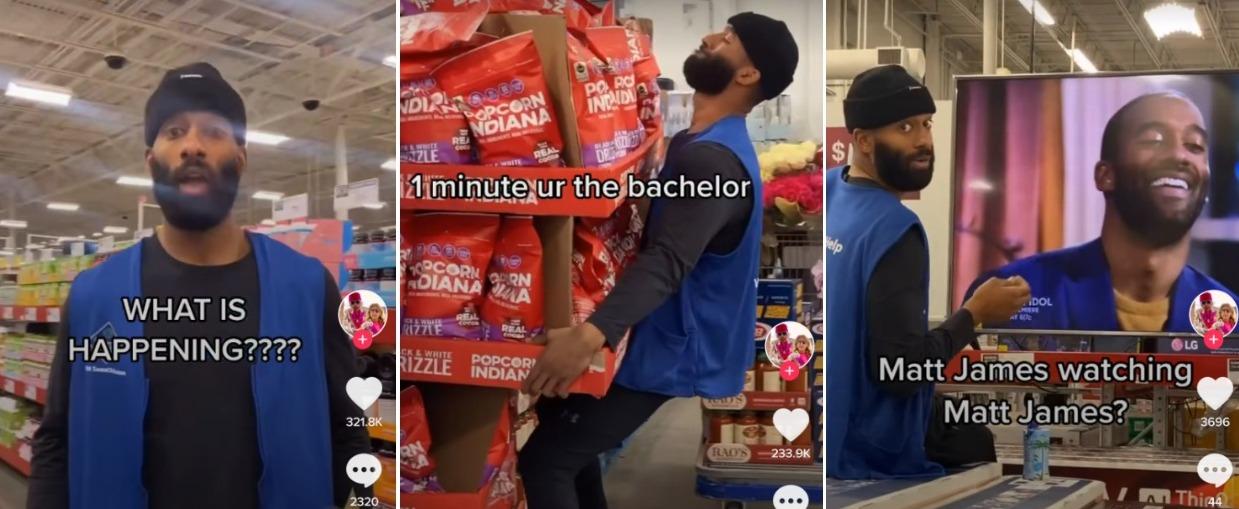 Article continues below advertisement
OK, but does Matt James work at Sam's Club like TikTok thinks he does?
No, Matt does not work at Sam's Club in his free time. It's actually part of a PR stunt that seems to be working in his favor.
The first couple of TikTok videos featuring Matt made it seem like he was like a look-alike stand-in for The Bachelor. Then, it was clear that he was the real deal and people demanded to know just what was going on. While Matt doesn't work at the store, he is in the TikTok videos and it's all for a good cause.
Matt's charitable organization ABC Food Tours partnered with Sam's Club in an effort to donate laptops to low-income families who might need them. ABC Food Tours was originally created by Matt and former Bachelorette contestant Tyler Cameron to provide positive role models to different school-aged kids in New York City.
Article continues below advertisement
With Sam's Club, Matt's goal is to safely deliver brand new laptops with the help of the store all over the city to students at schools in need. It furthers his agenda for ABC Food Tours and helps shed light on a growing need for technology among kids who may not have the resources to pay for it themselves, even if they are in need of it for virtual schooling.
Article continues below advertisement
'The Bachelor' isn't behind the TikTok account posting the mysterious videos.
There's also a section of the Sam's Club website which features "Matt James' Valentine's Day Picks." In it, shoppers can choose from a variety of electronics, jewelry, snacks, and health and beauty items to potentially buy for that special someone in their life. But the bigger picture of what Matt's goal originally was when he partnered with the retail chain is about giving back instead of leaning on his Bachelor role.
Article continues below advertisement
According to the TikTok account that hosts the videos of Matt pretending to work at Sam's Club, it's not about a collaboration with The Bachelor franchise. Instead, the company, Handled Entertainment, produces the TikTok videos and works with Matt. And, since the Sam's Club Tiktoks, they have continued to feature Matt in different videos.
Some include behind-the-scenes looks at working with Matt, while another involves the producers of Handled Entertainment asking Matt questions about himself that fans might want to know.
If his goal is to distance himself from The Bachelor once his season is over, this is certainly a step in the right direction to further his brand in a different way.
Watch The Bachelor on Mondays at 8 p.m. ET on ABC.