Man's Baffling New Toilet Paper Invention "Solves 1 Problem, Creates 3 More"
A TikTok video from Jordan Flom (@jordanflomofficial) that shows a toilet paper hack has gone viral for how completely pointless it is. But is it real?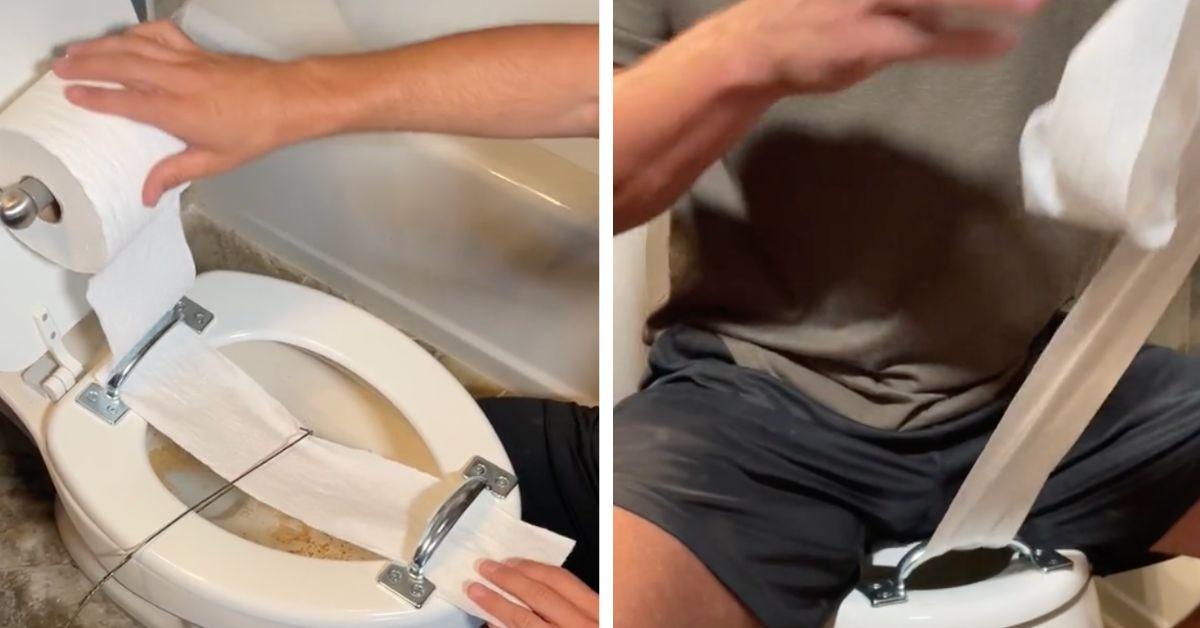 Do you find wiping your bum to be laborious? Would you prefer if your toilet paper was inside of your toilet bowl, so you could then rub your genitals on it to get clean? If so, try this TikTok user's hack, which will turn your can into complete chaos.
Article continues below advertisement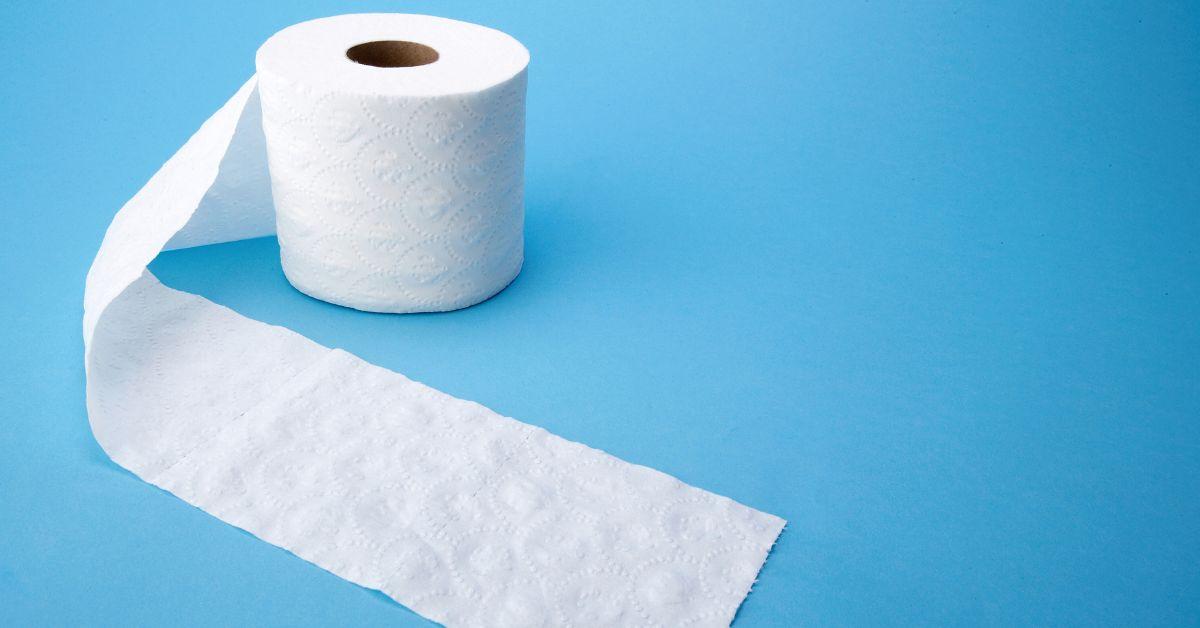 Man makes life harder with bonkers toilet paper hack.
A bizarre video has recently been circulating on TikTok from creator Jordan Flom (@jordanflomofficial). In his video, you'll watch as Jordan adds some new features to his toilet, such as two silver handlebars and a bent-out-of-shape hanger.
Article continues below advertisement
So, how does he do it? He first attaches the toilet paper roll hanger to the inside of the toilet seat, which is lifted.
Article continues below advertisement
Then he drills a silver handlebar into the back of the toilet seat. Next, he rolls the toilet paper down and threads it underneath the toilet bowl handle as if he was trying to pull a belt through the belt loops on a pair of pants. After a little more nonsense, he comes up with this contraption.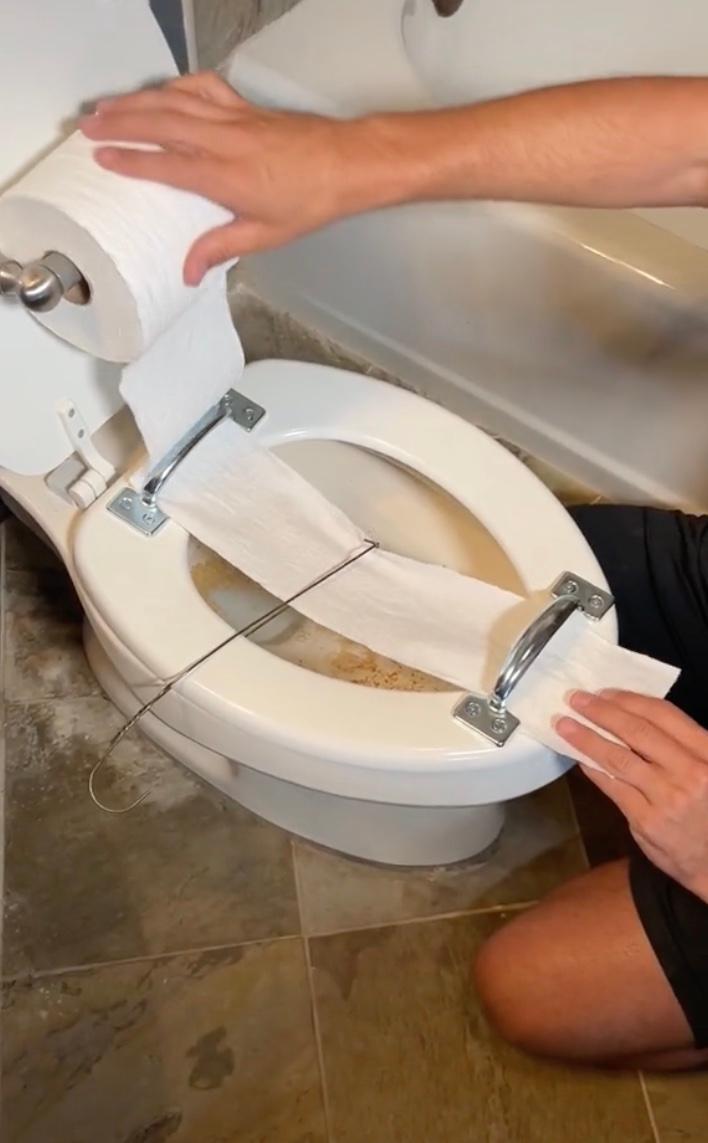 Article continues below advertisement
"Check this out," Jordan says as he pulls the hanger to the side, which also moves the toilet paper over. He demonstrates how pulling the hanger allows you to urinate parallel to the toilet paper and not directly on it (phew!).
Then he sits down on the bowl and moves the hanger back. "And then you can have a completely hands-free wipe as you pull it between your legs" he says while pulling a CVS receipt-length piece of toilet paper upward.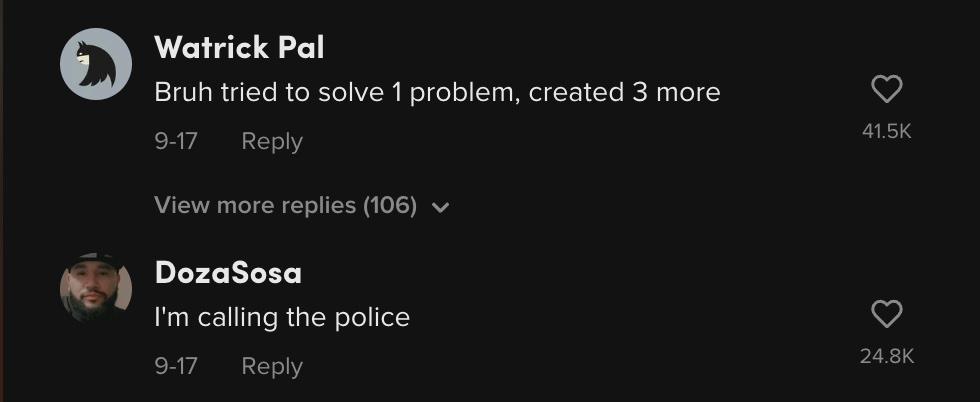 Article continues below advertisement
Users took to the comment section to drag this guy for his kookie contraption. "Bruh tried to solve 1 problem, created 3 more," one user pipped. Another wrote: "I'm calling the police."
Meanwhile, others called out the fact that he claimed it was a hands-free wipe, yet he was literally holding toilet paper in his hands.
Is this video real?
So, was this mind-boggling video real? We're going to give it a no. If you go to @jordanflomofficial's TikTok account, you'll notice that his page is saturated with humorous DIY tutorials for other pointless and wacky inventions.
Article continues below advertisement
"Crazy inventions and silly videos for your entertainment," his bio reads. Seems like his whole brand is creating outlandish and unpractical inventions for TikTok's enjoyment.
But this wasn't the first time he turned his toilet into something insane. In the video above, watch Jordan transform his toilet seat into a pasta strainer using rubber bands. Wow, we have absolutely no words.
Bottom line: Don't try any of this at home. It's all meant to be a joke.