Actor Archie Lyndhurst Died Suddenly at the Age of 19 After a Short Illness
Actor Archie Lyndhurst died after a brief illness on Oct. 1, but many of his fans are curious what the 'So Awkward' star's cause of death was.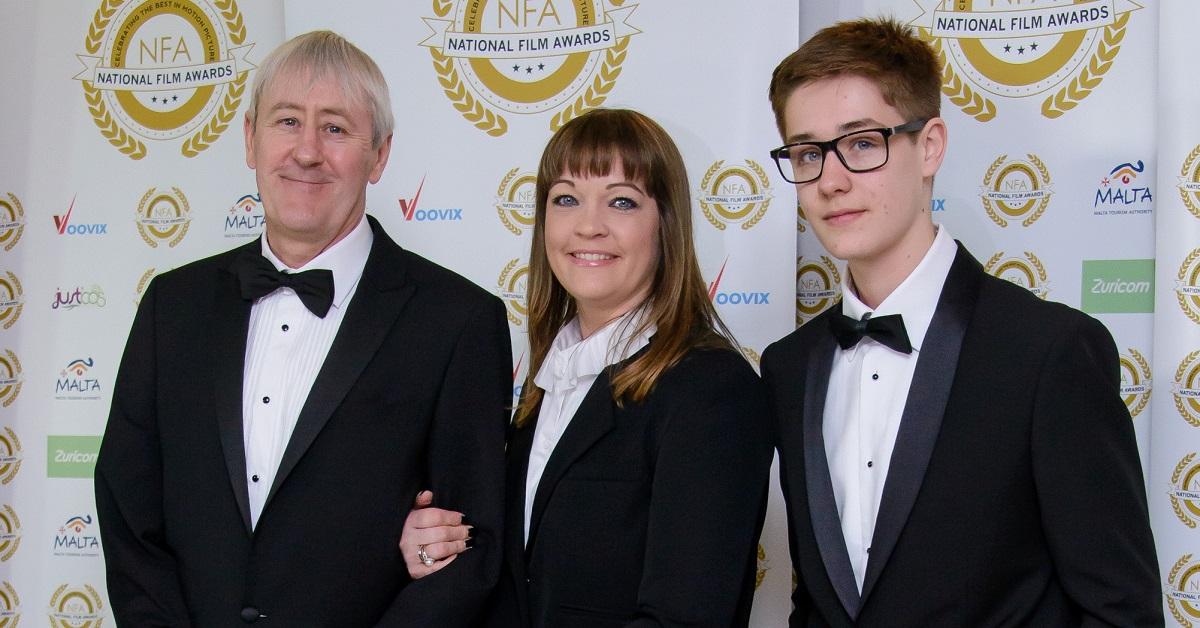 The sudden death of actor Archie Lyndhurst has left those who knew him, and many of his fans, in shock. Archie was the son of British actor Nicholas Lyndhurst and was one of the stars on the CBBC series So Awkward. In a statement released by the network, they announced that Archie had died at 19 after a brief illness, but didn't offer any details on what he was sick with.
Article continues below advertisement
What was Archie Lyndhurst's cause of death?
Archie's exact cause of death is unclear, but it sounds like he wasn't sick for long before he died. "We're so sorry to have to tell you that Archie Lyndhurst, who so brilliantly played Ollie in So Awkward on CBBC, has very sadly died after a short illness," the CBBC statement read. "Archie will be hugely missed by all who worked with him, and by all the fans who laughed along with Ollie in the show."
Article continues below advertisement
Archie's death is currently being described as "unexplained but unsuspicious" by an inquest, suggesting that while his death was shocking, there are no signs of foul play. In a statement to the BBC, Archie's parents said they were "utterly grief-stricken and respectfully request privacy." The people who knew Archie best were also in mourning following the news.
Celebrities who knew Archie Lyndhurst are paying tribute to him.
In addition to his parents, actors and others who are in the entertainment industry paid tribute to Archie following the news of his death. Jack Whitehall, who worked with Archie on several projects spanning a decade, posted a heartfelt remembrance of him on his Instagram page.
Article continues below advertisement
"Every time I worked with Archie he was the same — passionate, generous and pitch-perfect, he was loved by everyone on set," Jack wrote. "I have no doubt he would have had a long and illustrious career and would have continued lighting up the lives of all those who encountered him. The world has been robbed of a truly special soul. He will never be forgotten, i feel utterly devastated that he is gone but i also feel so blessed to have met him."
Article continues below advertisement
Archie's castmates on So Awkward also paid tribute to him, including Cleo Demetriou, who posted photos of them together. "My heart is completely broken knowing I that I can never see you again, never speak to you again and never hug you again," she wrote. "Thank you so much for being you, an absolute light in this sometimes very dark world."
Samuel Small, who also starred in Game of Thrones, also paid tribute to Archie. "My heart aches all day and everyday thinking about you and I just wish I could talk to you just one more time so you could know how much I loved you. I vow to make you proud with every last breath," Small wrote.
"Archie was there for me in my lowest lows but my highest highs were with him," he continued. "Archie's my best friend and to say goodbye so soon is absolutely devastating, but his calling was obviously somewhere else and I hope he is brightening up wherever he is."