Rapper Tekashi 6ix9ine Was Hospitalized, but What Happened?
It goes without saying at this point that Tekashi 6ix9ine is one of the most polarizing figures in the modern hip-hop scene. The New York rapper has dealt with quite a lot over the last few years including criminal charges, a laundry list of beefs with fellow artists, and a variety of other issues that have hindered his career in one way or another. Nowadays, the controversial star is dealing with another issue that seems to have resulted in his being admitted to the hospital.
Article continues below advertisement
So, what happened to 6ix9ine? Why is he in the hospital in 2023? Keep reading for all of the details surrounding the situation as they currently stand.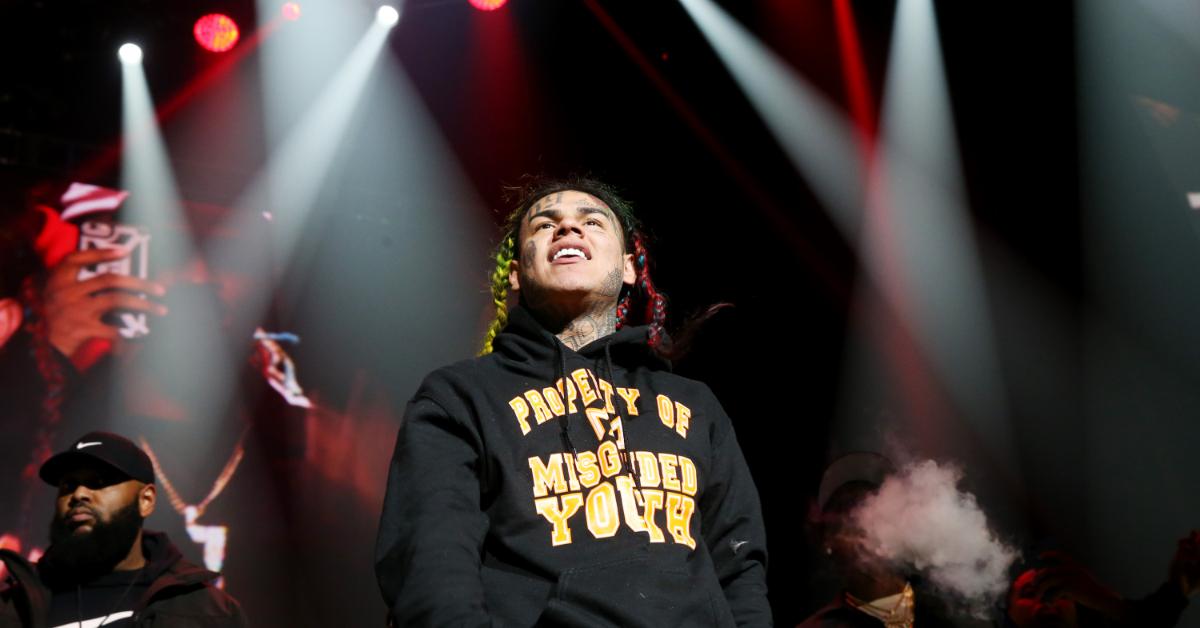 Article continues below advertisement
Why is Tekashi 6ix9ine in the hospital?
After a string of issues with the law and fellow rappers spanning the last few years, it seems as though 6ix9ine still isn't getting a break. The "FEFE" creator was apparently violently attacked by a group of men inside of the bathroom of a Florida gym, per footage posted by the Only in Dade Twitter account.
In the video, the 26-year-old rapper and ex-convict can be seen on the ground as multiple men stand above him yelling at him to "shut the f--k up" while kicking his stomach and punching his head.
The video ends with 6ix9ine leaving the bathroom with a bloodied face while the cameraman tells him that he's a fan.
Per TMZ, which spoke with the rapper's attorney, 6ix9ine was apparently in the sauna at an LA Fitness in South Florida without any security when the men jumped him. He suffered injuries to his jaw, ribs, and back, and was quickly transported to a local hospital after making contact with police and EMS.
It is unclear as of this writing if the individuals who attacked the rapper were arrested.