Are Ben Affleck and Matt Damon Still Friends? The Acting Pals Grew Up Together
It's a well-known fact that Ben Affleck and Matt Damon have been best friends for years — but are the acting buddies still as close today?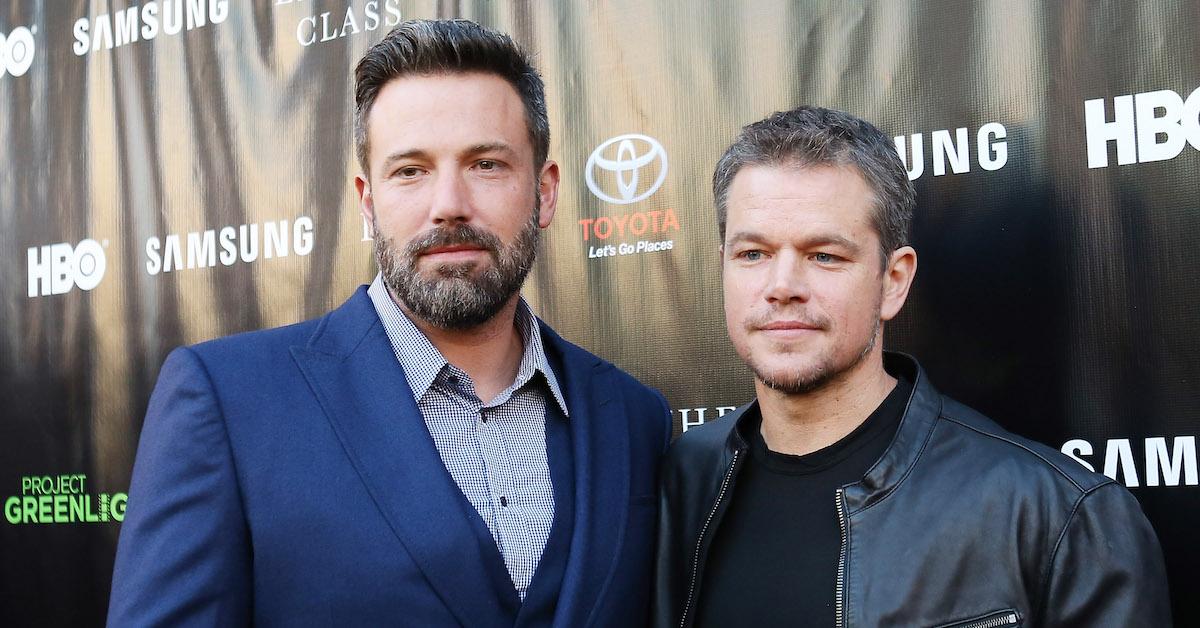 Actors Ben Affleck and Matt Damon have upheld an enviable bromance through the years. From starring together on the big screen, writing screenplays together, presenting awards side-by-side, to supporting each other even through the tough times, their friendship seems unshakable.
Article continues below advertisement
Still, in light of recent news the dynamic duo will be co-starring in a movie for the first time in 15 years, plenty of people have wondered: Are Ben and Matt still friends?
Let's take a look at their long friendship and memorable moments — and see if we can get to the bottom of just how close they are (or aren't) these days.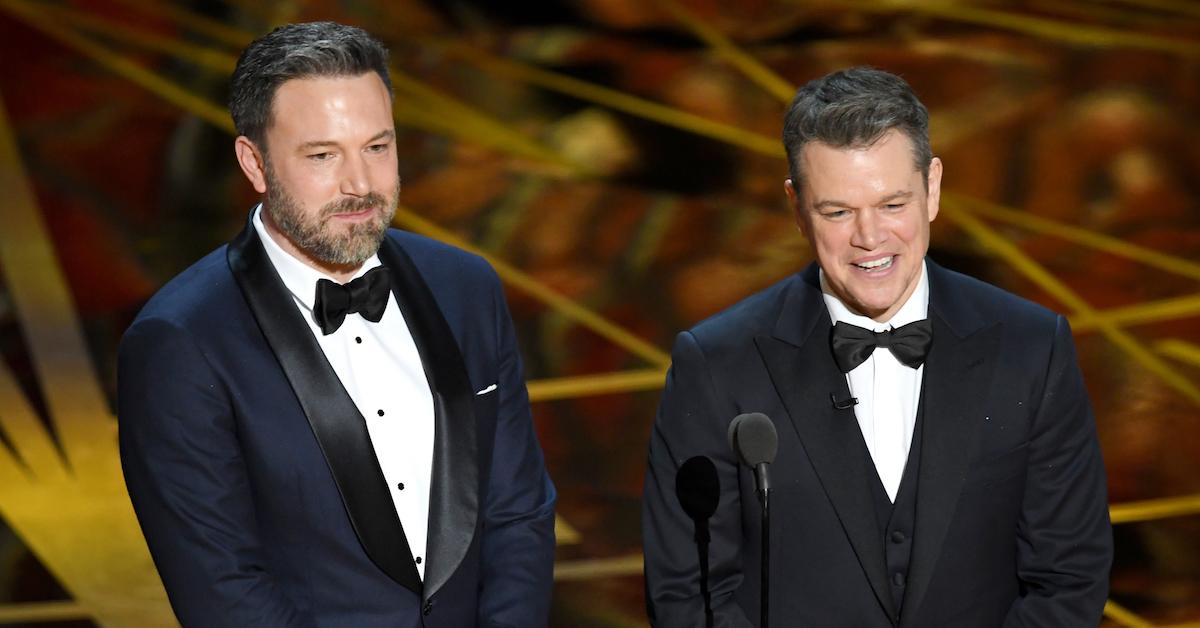 Article continues below advertisement
Ben and Matt have been friends since they were kids.
Did you know that Ben and Matt grew up together in the same Massachusetts community? It's true! The pals met when Matt was 10 and Ben was 8, and they quickly became friends. Eventually, they also bonded over their shared love for acting.
"I've known him for 35 years, and we grew up together," Matt told Entertainment Tonight during a 2016 interview. "We were both in love with the same thing – acting and film making. I think we fed on each other's obsession during really formative, important years and that bonded us for life."
Article continues below advertisement
Matt and Ben have had many memorable moments together.
Matt graduated from high school first and the friends were apart for a couple of years. When Ben eventually joined Matt in Los Angeles, they were both pursuing acting — while also working on a screenplay Matt had written in college. Spoiler alert: That script was Good Will Hunting, which landed them their first Oscar in 1997.
Article continues below advertisement
There was also that time Ben smuggled Matt onto Jimmy Kimmel Live! In February 2016, Ben waltzed out in an oversized (not to mention bulging) suit jacket, greeted Jimmy, and then sat down like this was completely normal. Eventually, the talk show host unbuttoned the jacket — and out popped none other than Matt. It was the perfect representation of their friendship.
Article continues below advertisement
Their return to the Oscars as hosts in 2017 was pretty epic, too. As the friends were leading into announcing the nominees, the pit orchestra kept playing music louder and louder — all because Jimmy Kimmel was conducting it to "play them off" the stage.
Article continues below advertisement
Are Ben and Matt still friends?
Even though the famous friends have both been busy with their families and acting careers, all evidence points to Ben and Matt remaining BFFs to this day. When Ben checked himself into a rehab center in 2017 because of his alcohol addiction, Matt was reportedly by his side supporting him, according to Us Weekly.
Article continues below advertisement
And in 2018, when Ben got that colorful dragon tattoo that was widely ridiculed, Matt didn't waste any time defending his bestie. "It's not one man's job to tell another man what he can do to his back," he told Time. "I support him in all of his 'artistic expression.'"
Article continues below advertisement
Matt was spotted leaving Ben's Los Angeles apartment as recently as August 2019, the Daily Mail reported — and evidently with a script in hand. Which makes sense, considering Matt and Ben will be starring in Scott Ridley's film adaptation of The Last Duel by Eric Jager, according to Deadline.
There you have it! All of the evidence points to one thing: Ben and Matt are still very much BFFs. And I'm sure fans will be elated to see them starring together in another movie — because their bromance is truly one of a kind.